The sun is always shining in California but the state is going through a deep freeze thanks to tens and thousands of unemployment fraud scammers.
The state has got rocked so hard with unemployment fraud claims, that they announced yesterday that they froze over 350,000 debit cards that contained patterns of suspicious fraud activity.
The debit cards are linked to suspicious claims, including many claims that are linked to a cluster of 30,000 addresses that have been associated with multiple claims.
A recent investigation had concluded that one Winnetka California address had 5,769 individual claims attached to it, an address in Valley Village had more than 2,800, and a $78 million Bel Air mansion that just hit the market had 479 claims attached to it.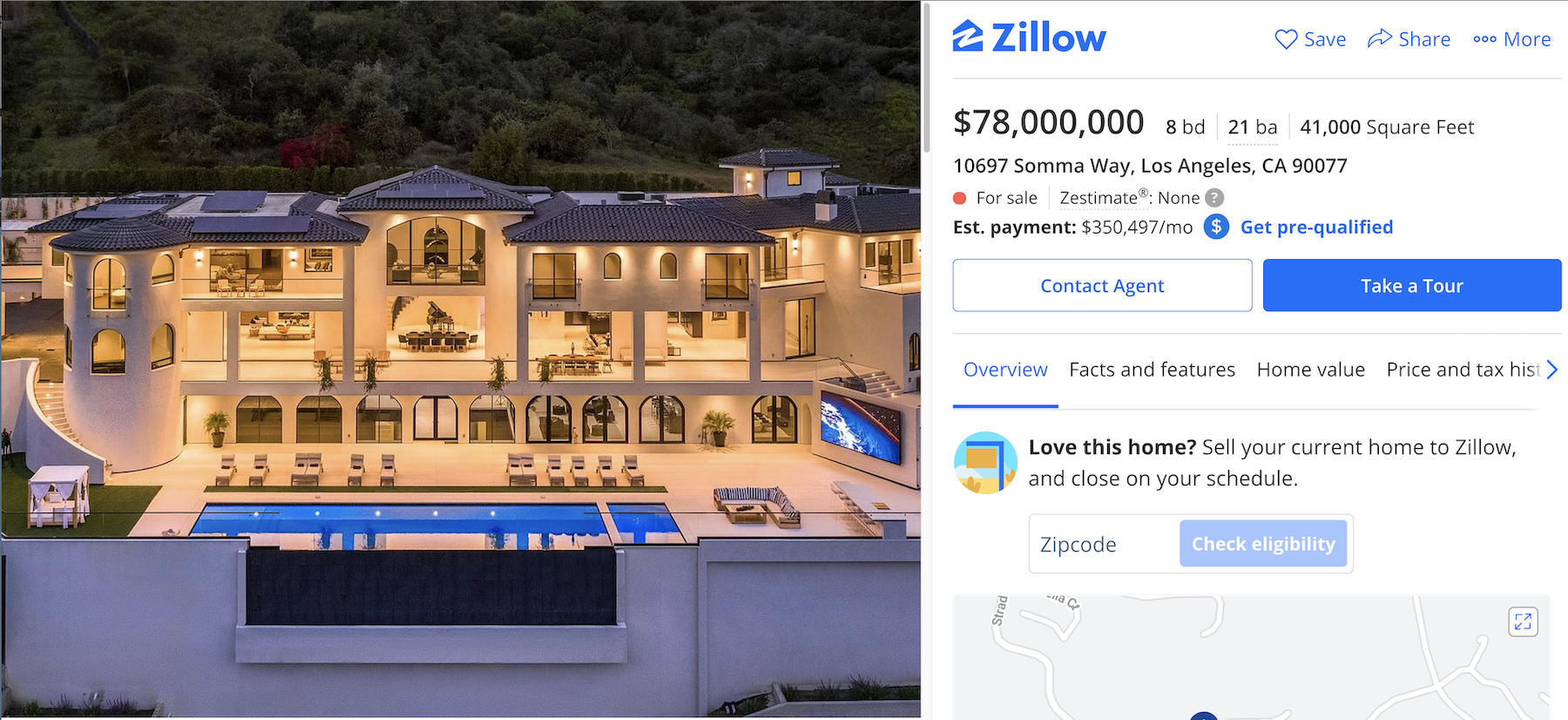 "Our offices have been hearing complaints from constituents with legitimate claims who have had their EDD debit cards frozen as a part of this fraud prevention measure," Chiu said. "Again, EDD seems unable to address fraud without harming Californians who are depending on them for benefits."
The state froze the debit cards after receiving access to a new ID Verification Tool which they believe will help them better shore up the massive identity theft schemes that resulted in all this fraud to begin with.
Estimated Fraud Losses is $7.9 Billion
The estimated fraud losses on those 350,000 cards was not disclosed, however with some simple math it can be estimated.
The average unemployment claim in California since the pandemic began is $22,800 as reported by the Los Angeles Times. That means the fraud losses could be $7.9 Billion.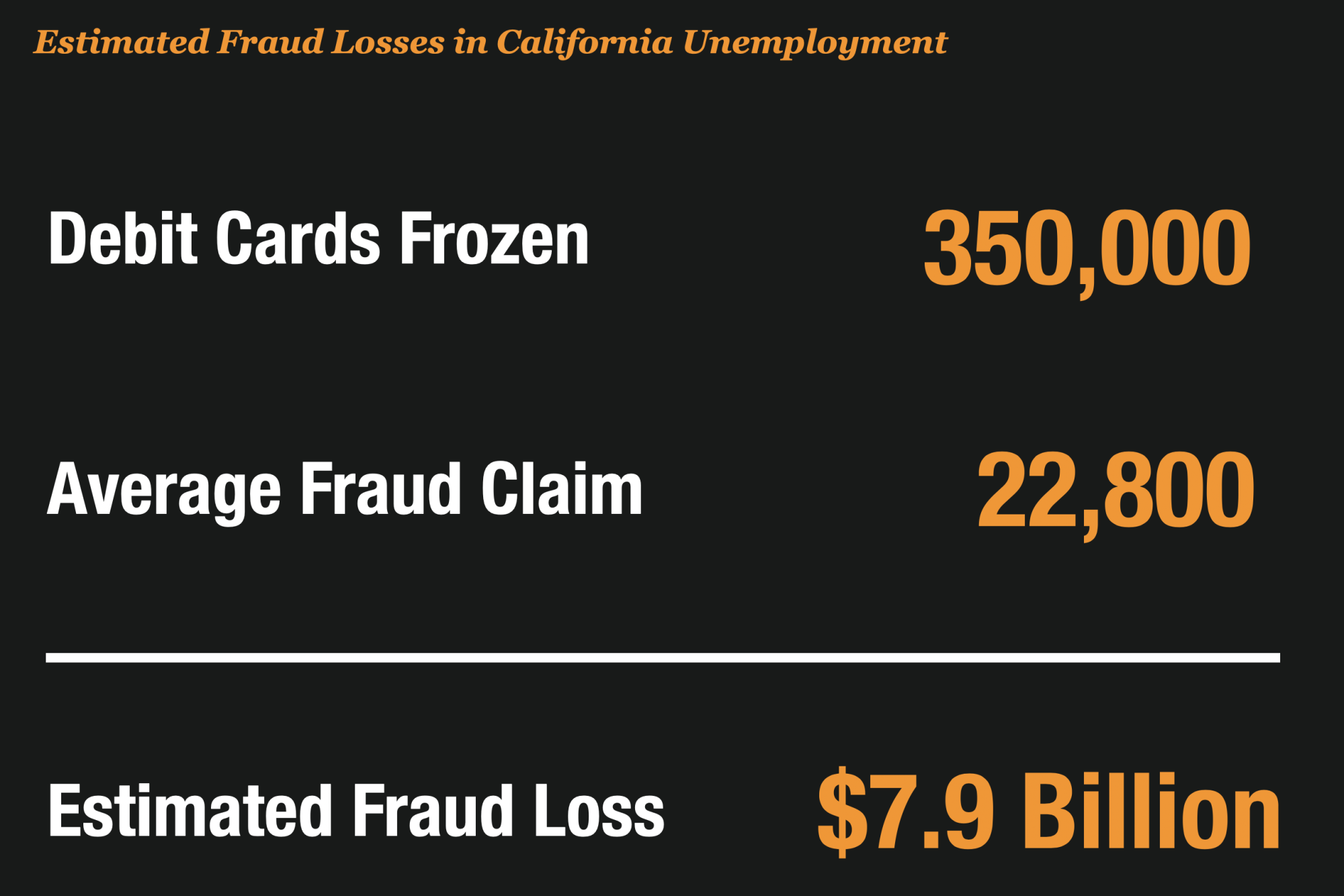 The EDD said it is sending notices to claimants whose debit cards have been frozen asking them to provide identity verification documents through the agency's website.
Claimants who don't verify their identity will be disqualified from receiving benefits.
Both Bank of America and EDD Are Freezing Cards Now
The unemployment debit cards which are issued by Bank of America are being frozen by the fraud departments of both the state and the bank.
The 350,00 debit cards that the state has frozen are potentially just a portion of the overall suspicious activity since Bank of America can monitor other patterns of fraud separate from the state agency.
Desperate Claimants Are Being Impacted
Once again, massive unemployment fraud continues to impact those that are more the most desperate. This is a trend that has swept across most states in the US and California residents appear to be the latest victims.
The state advised claims of the following:
Claimants who receive an email, text message, or mailed notice from EDD
requesting them to provide identity verification documents should visit EDD's website to login or register for a UI Online account and upload the documents through the Document Upload feature.
The EDD has implemented various methods to help expedite the verification process. Payments will be reestablished for claimants verified to be legitimate and accounting will be done to clear them from any connection to a possible fraudulent claim initiated in their name or involving their address.
For claimants who receive an email, text message, or mailed notice and need assistance in providing the identity documents, a new AskEDD drop down menu has been implemented for them to provide contact information following these steps:
Select the category "Unemployment Insurance Benefits"
Select the sub-category of "Payments"
Select the topic "Frozen EDD Debit Card" and press Continue to provide contact and claim information.
For claimants who can't access funds on their EDD Debit Card and have not received any messages from the EDD, it's likely that Bank of America has frozen the card because of a suspected transaction, and EDD does not need to verify their identity.
In these cases, claimants are advised to contact B of A at the number on the back of their card (1.866.692.9374). The EDD does not remove funds from a card and has no access to the transactions on the card for privacy reasons.
The EDD released a PDF of information for impacted residents to help the get their debit cards unfrozen.