9 Florida Gator Football players are facing 62 separate counts of credit card fraud after being accused of using stolen credit cards to make lavish purchases at the University Book Store.
The players charged with the fraud scheme were not benchwarmers but included stars like receiver Antonio Callaway and running back Jordan Scarlett.
The players have all been suspended but that is not the worst of it.  If the case is pursued, players could be looking at a 5 years sentence in Prison and $5,000 fine per charge!
This Isn't The First Credit Card Fraud Scandal At University of Florida
This isn't the first card fraud scandal at the University, in fact it seems to be the "thing to do" there.
Last week, Azfar Mian, 41, senior director of housing and education was suspected of using credit cards to make $180,000 in fraudulent charges which he then sought reimbursement for.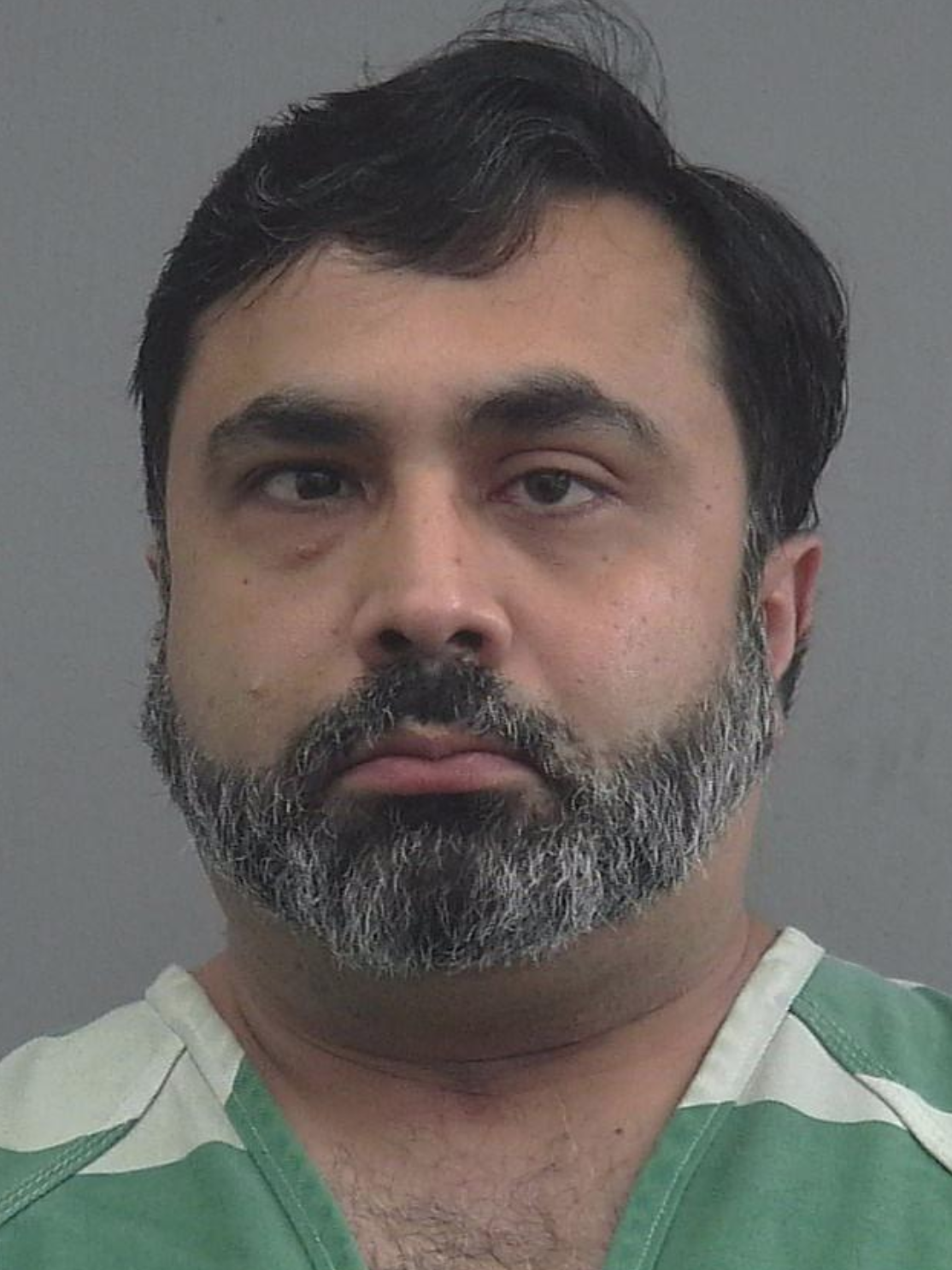 All told he bought himself $16,000 worth of lunches, nearly $45,000 in furniture and $37,000 more in electronics.
Tipsters within the University notified Auditors of the shady activity.
University Police Reports Detail the Crimes
University Police filed reports against 9 football players; Antonio Callaway and Rick Wells; defensive linemen Jordan Smith, Keivonnis Davis and Richerd Desir-Jones; linebackers Ventrell Miller and James Houston IV, tailback Jordan Scarlett and offensive lineman Kadeem Telfort.
You can read the whole complaint against the Football Players here – Sworn-complaints 
The players allegedly got access to stolen credit cards and then used those credit card numbers to order junk food from local restaurants and transferred money from those credit cards to their student debit cards.
Some of the card purchases were for silly things like Funyuns and Sour Patch Kids.  But other purchases were for more lavish items like Beats Headphones and iPads.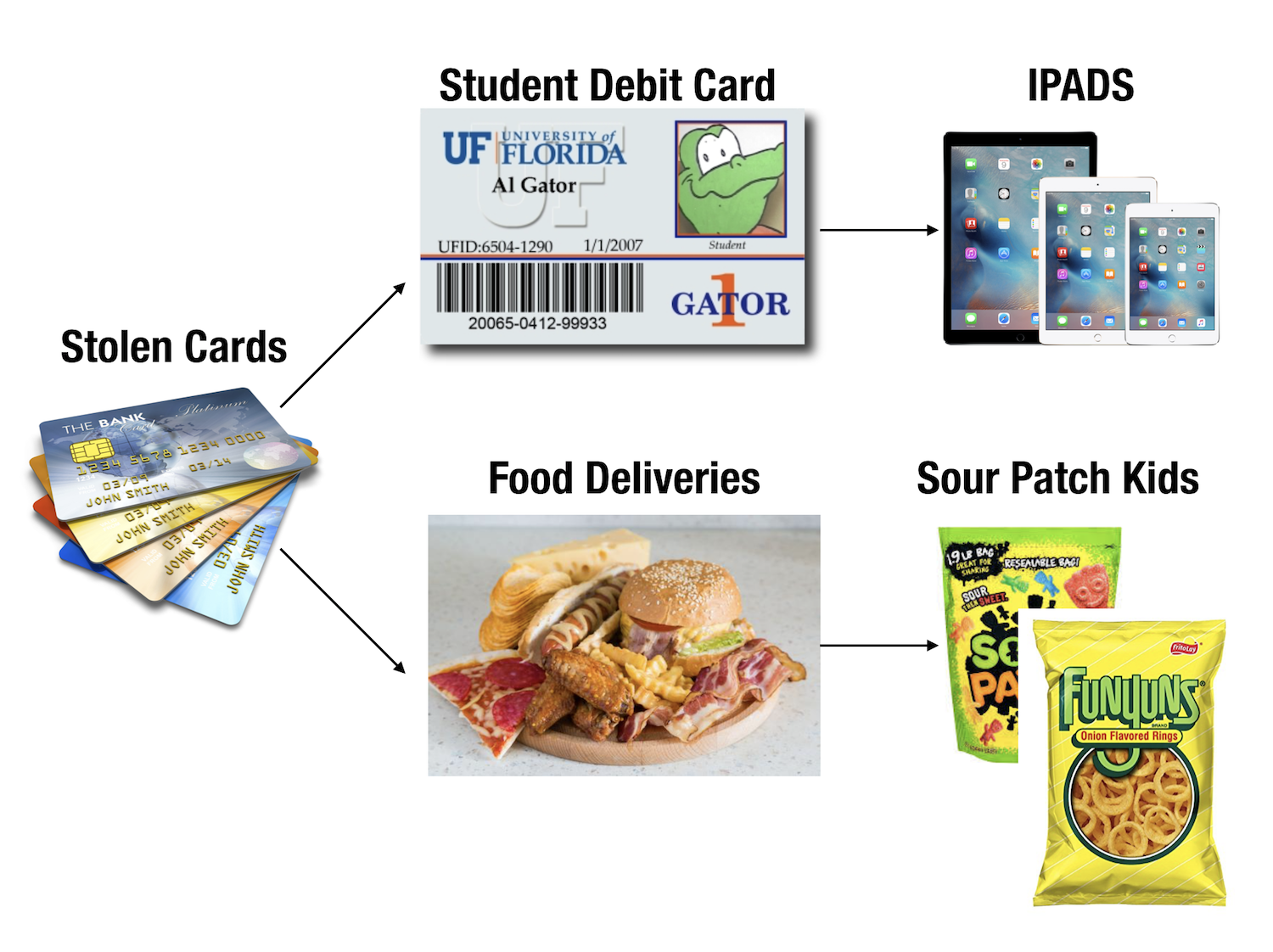 The police report outlines a long list of junk foods that the players allegedly purchased with the stolen credit card numbers.

Tipped off By the Bookstore
University Police were tipped off the to fraud scheme by a suspicious bookstore employee who called because he noticed that several students were transferring large amounts of funds to their student debit cards and then making immediate purchases right after.
Most students transfer about $300 a semester to their debit card but these students were transferring $1500 or more.
Worse yet, the employee told police that their chargeback rate was beginning to increase dramatically.   In particular for two student accounts – Jordon Smith and Sarita Francis.  Apparently the students were making a high velocity of transfer request online from other credit cards and then the transactions were later disputed as fraud by the true customers.
It Remains to Be Seen What Will Happen
At this point it remains to be seen what will become of the players and what will become from a criminal point of view.
The players remain suspended however the case has been referred to the District Attorney to decide if the crimes will be prosecuted.
This could place their football careers in serious jeopardy.