Imagine waking up one day to find out you are dead.
What appears to be a Credit Karma glitch of some sort is going viral on Social Media. Thousands of people are reporting that their profiles are reporting them as "deceased" on Credit Karma and that all of their accounts have been closed.
The problem is, they are all very much alive.
Users On Reddit Are Concerned They Are Victims of Identity Theft
Users that logged on to Credit Karma this weekend were surprised to find out their credit profiles appeared to be "zeroed out" with deceased flags but instead of making funeral arrangements for themselves, they took to Reddit to try to figure it all out.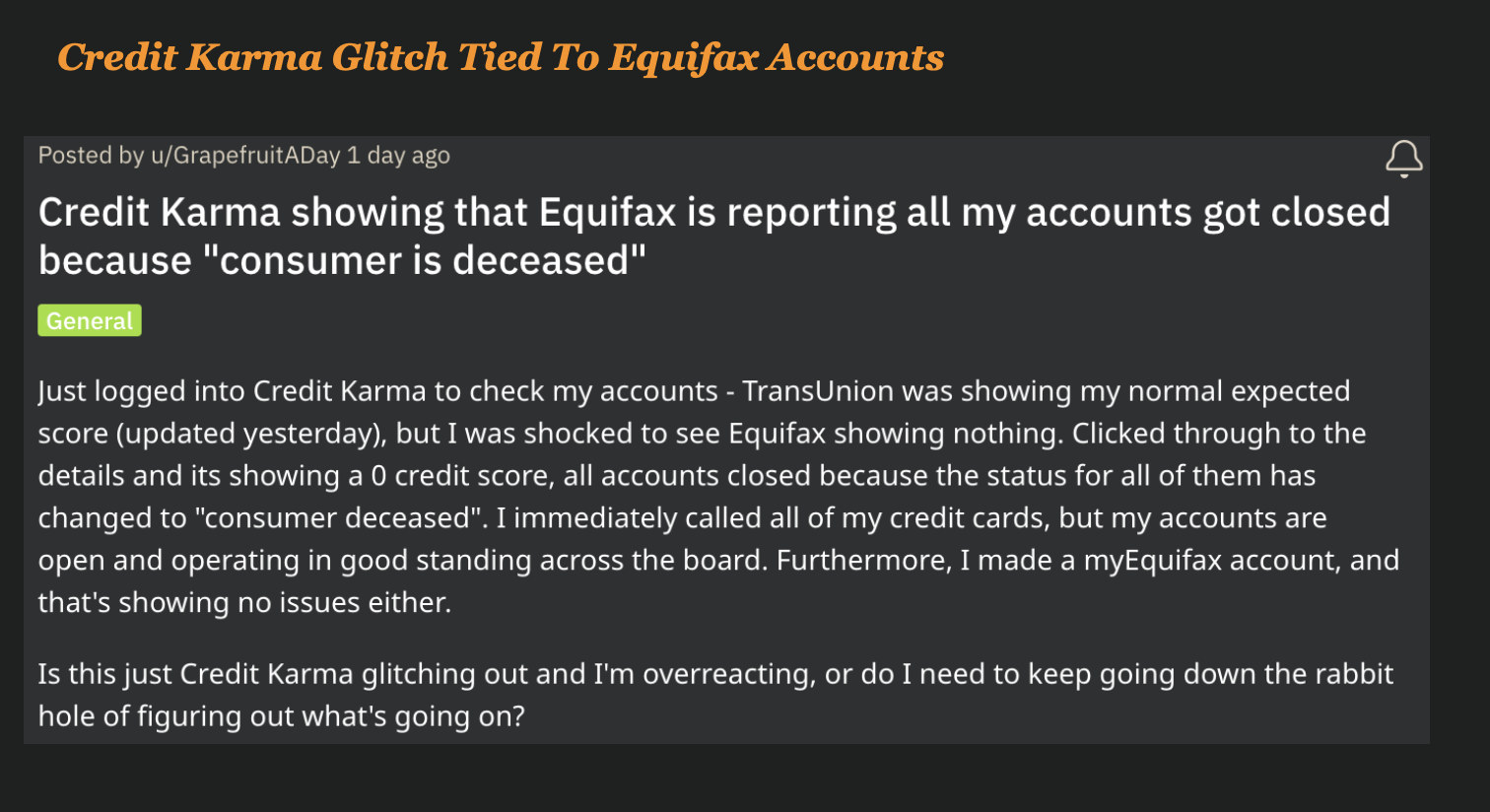 Users are reporting that they have contacted Credit Karma's customer service but they are completely unaware of the situation and what could be behind it.
The only relief for anxious non-dead people seems to be Reddit as they can't figure out what is going on.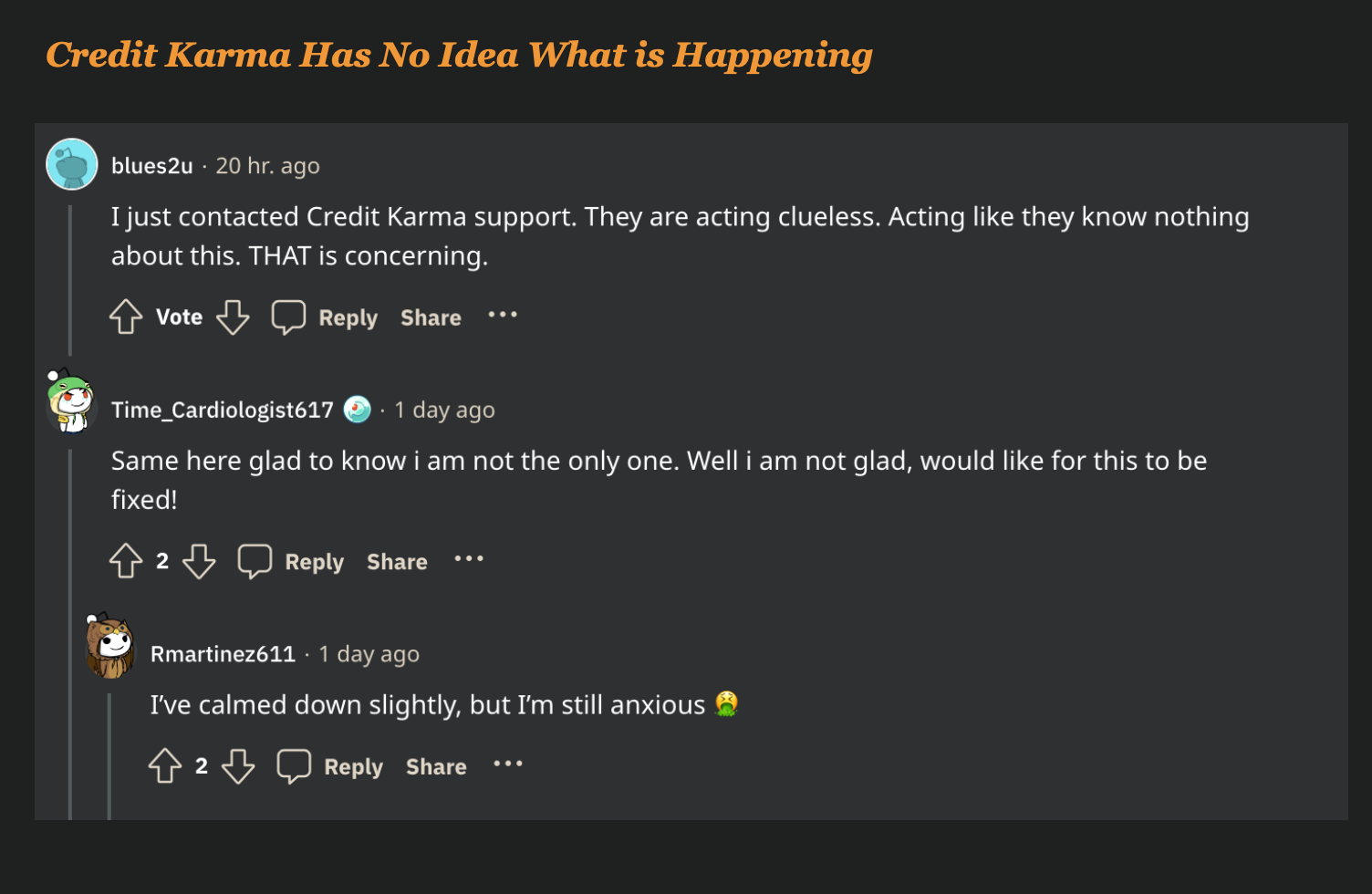 Users of Credit Karma were concerned that they were victims of identity theft, or a massive data breach. Given the data breach at Equifax years ago, many users jumped to the conclusion that they were being victimized again.
With so many people simultaneously reporting issues with their credit profile and credit scores from Equifax only, they surmised it had to have been something unique to the credit reporting agency.
Users checked their Experian and Trans Union reports and had no issues whatsoever.
But, apparently Equifax finally figured out this was a Credit Karma issue and not an Equifax issue.
Thousands of People's Credit Scores Dropped To Zero
According to reports, thousands of people on social media not only had deceased flags reporting for themselves but their credit scores subsequently dropped to zero immediately.
Many users believe that glitch first populated the system in March, but didn't impact accounts until this last weekend. Some users speculate the glitch was tied to the Social Security Adminstration's Death Master File which contains over 100 million records of deceased people.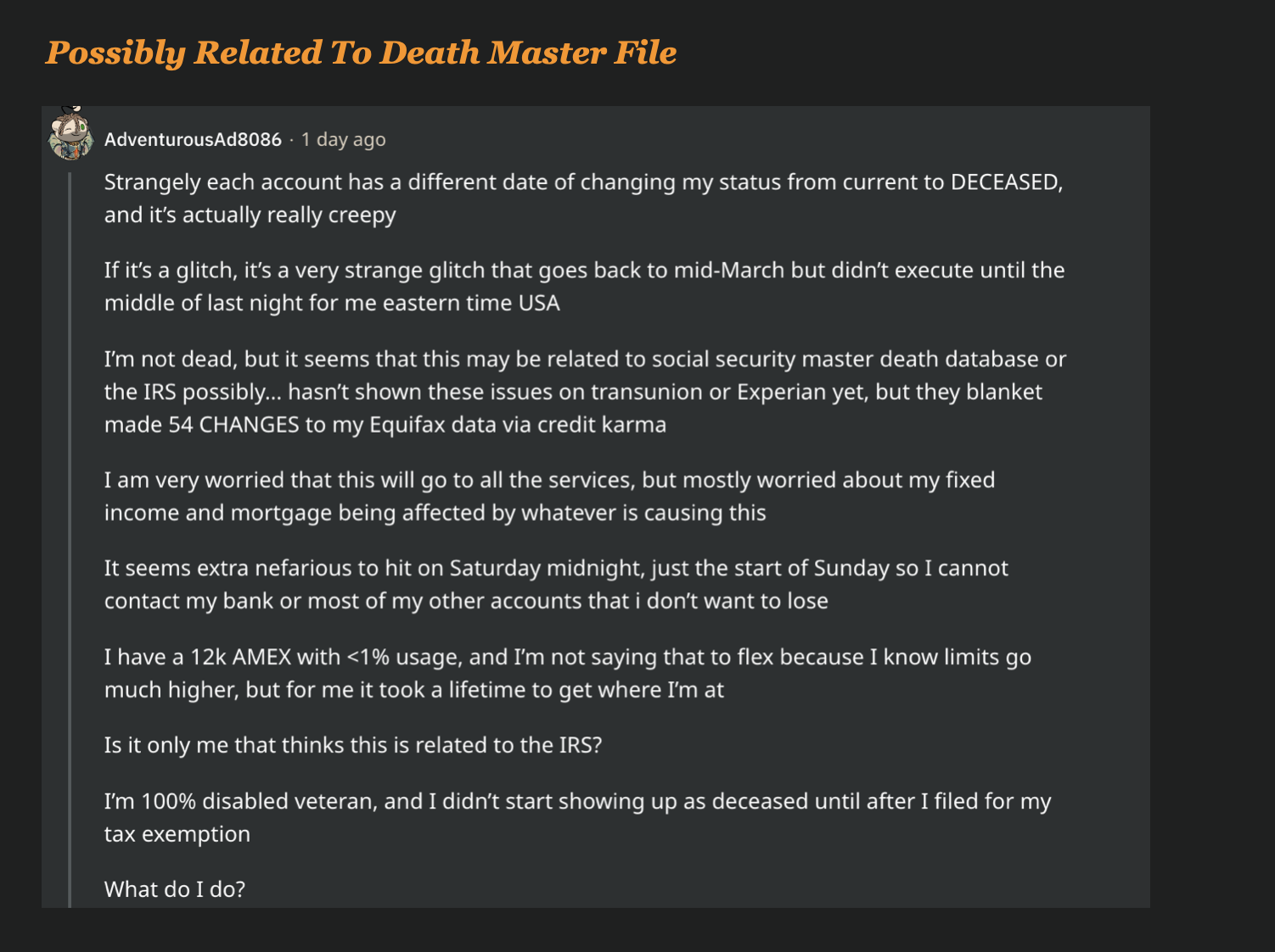 Not The First Glitch At Credit Karma
Although Credit Karma has not publicly released any communications on the glitch or the number of consumers impacted, this would not be the first time that there has been a big glitch at the Credit Reporting company.
In 2019, the company reported that they had inadvertently displayed account information to the wrong users.
In a similar situation, users took to Reddit to complain that when they logged into their Credit Karma accounts that they were actually presented other people's credit information.
Credit Karma apologized at the time saying it was a "technical malfunction".