An article that appeared in the New York Times reports that Senator Warren has sent a letter to Charles Scharf, the CEO of Wells Fargo, to address what she calls "troubling information" about Zelle fraud and scams at the bank.
According to Warren, "Customers are reporting fraud and scams on the bank's Zelle platform at a rate that is nearly 2.5 times higher this year than it was in 2019 and that the rate of reported fraud and scams this year is more than twice as high for Wells customers than it is for customers of other banks.
But Wells Fargo disputes the findings in the letter from Warren and advises that the comparison is inaccurate.
"We don't believe the numbers in a recent report are done on a comparable basis, and therefore the analysis is misleading and inaccurate," said Amy Bonitatibus, a spokeswoman for Wells Fargo. "Based on the data we've seen, our Zelle fraud and scam rates are consistent with the industry."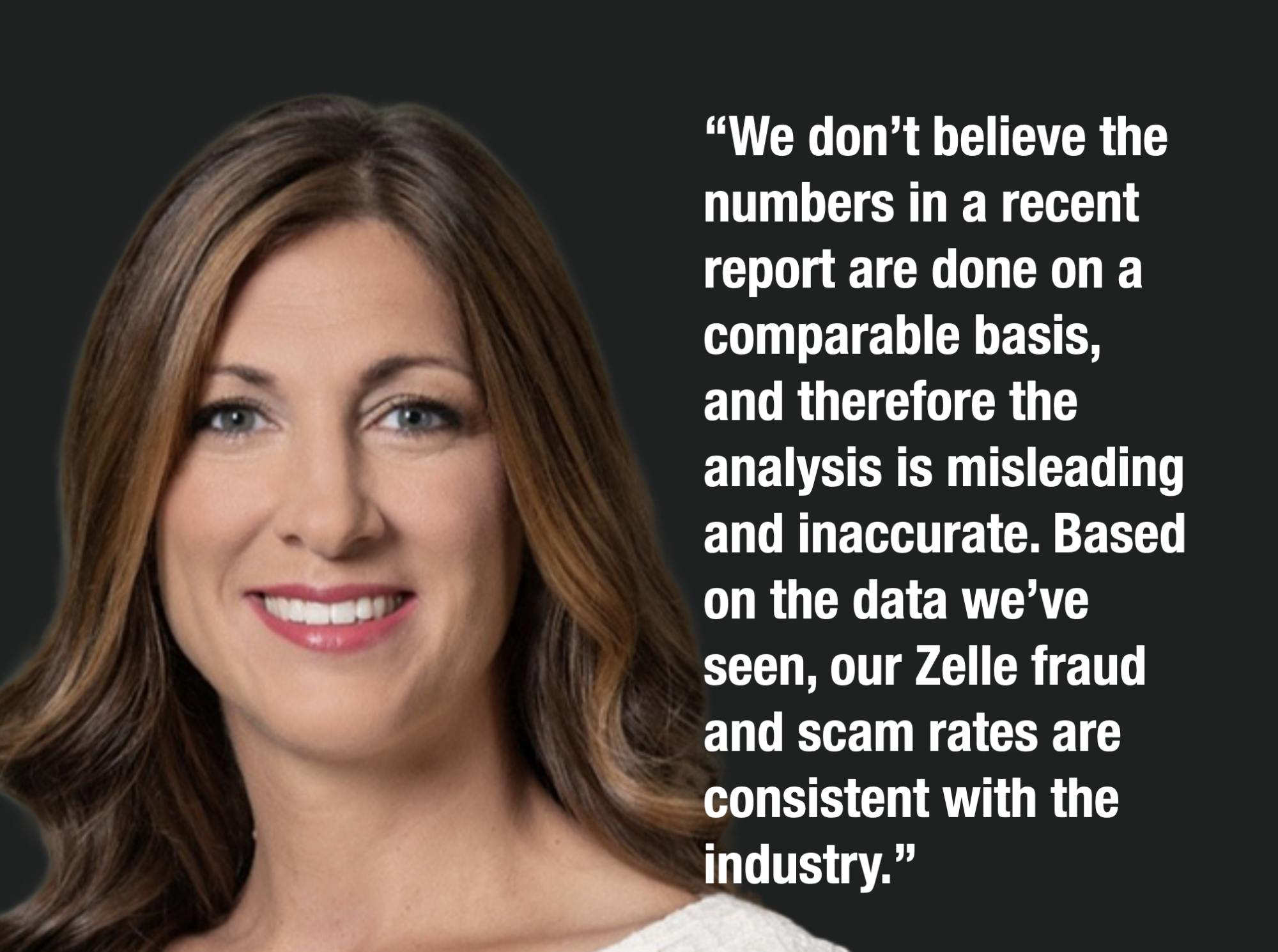 According to the New York Times, Amy Bonitatibus reports that 99.6% of all Zelle Transactions at Zelle are processed without incident.
This would place their fraud rate at 6 basis points which is certainly well within the range of what other banks that reported their figures to Warren.
EWS reported a loss rate of 9 basis points across the network
US Bancorp – 7 basis points
PNC Bank – 6 basis points
Chase Bank – 7 basis points
The letter is the latest in a string of communications Warren has released admonishing banks for not doing enough to reimburse their customers for losses incurred by scams using the Zelle payment platform.
Read Warrens Letter Here