Scammers are out of control, impersonating airlines to steal people's credit cards. It's a real devious con job that appears to be based out of India.
They Post Fake Customer Service Numbers For Major Airlines
The scammers are posting fake 800 numbers from major airlines, so when people google search for an airline to make airline reservations or change their reservations, they are directed to the scam call center, where they are charged hundreds of dollars.
You Think You Are Making A Change To Your Reservation But You Are Not
Once the person calls the call center the process is the same that you might follow for any tech support scam.
The victim is convinced to hand over their card number for changes to the reservation and then made to click a contract allowing the third party to charge their credit card.
One of the scam companies is called PCM Travel, and you can read their horrible BBB rating here.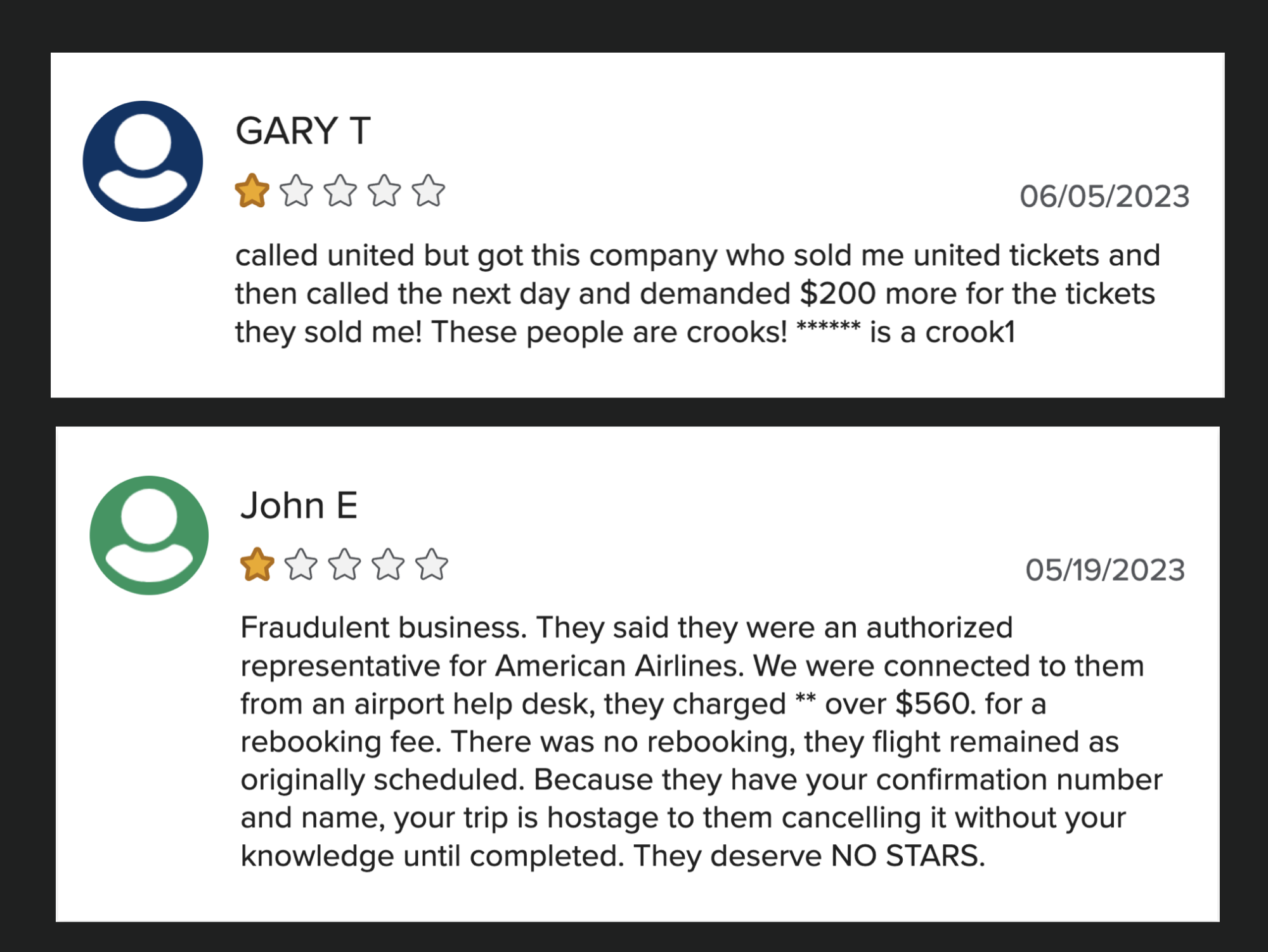 Check Out The Video Here That Breaks The Scam Down
This video does a great job of breaking the scam down. It's devious!