T-Mobile. If you are listening, You might have an insider fraud problem.
Fraudsters are advertising all over the dark web and Telegram, and just this last week, an employee in New Orleans was arrested for a massive case of Sim Swap Fraud.
She Sim Swapped 32 Different Phones
Tamber Blackmore was arrested last week for 32 counts of identity theft in connection with allegedly making illegal digital sim card swaps without customers knowledge.
She worked at a retail store located at 5365 Tchoupitoulas Street in New Orleans. It's a small location located next to a Vape Shop.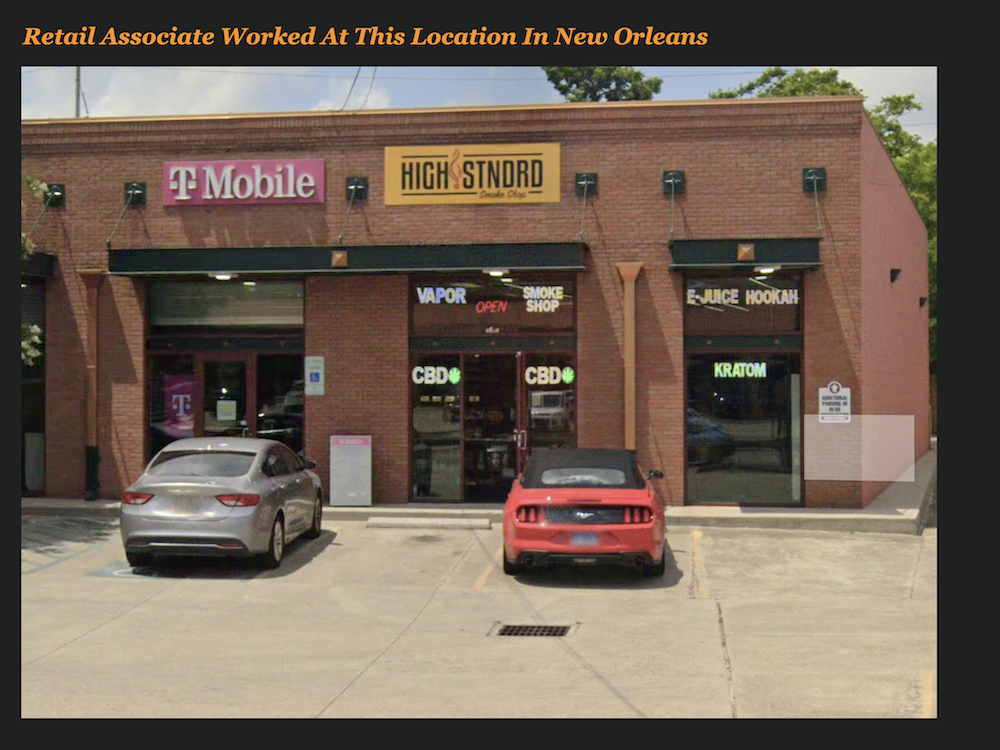 She was arrested after her manager provided a spreadsheet of all the fraudulent sim swaps that Blackmore had done between May 21st and July 11th.
Apparently, the manager found that spreadsheet and provided it to Police. She must have been keeping records of her crimes.
Her manager also saved surveillance video of her allegedly making the sim swaps using T Mobile's store tablets and using her employee access.
This is a video report of the insider fraud that you can watch here.
She Was Paid To Make The Sim Swaps – Also Known As "Inny"
When she was arrested, police also had in their possession a recorded phone call with Blackmore where she admitted that she was paid to do the Sim Swaps by someone else.
Fraudsters have been targeting insiders to help them carry out these sim card swaps because they can make a lot of money selling the Sim Swapped identities online.
On most days, at least 5-10 different posts advertising access to insiders at phone carriers appear on Telegram.
There are even channels dedicated to selling access to Inny's like "All Glass Inny House" or "Back End Boyz".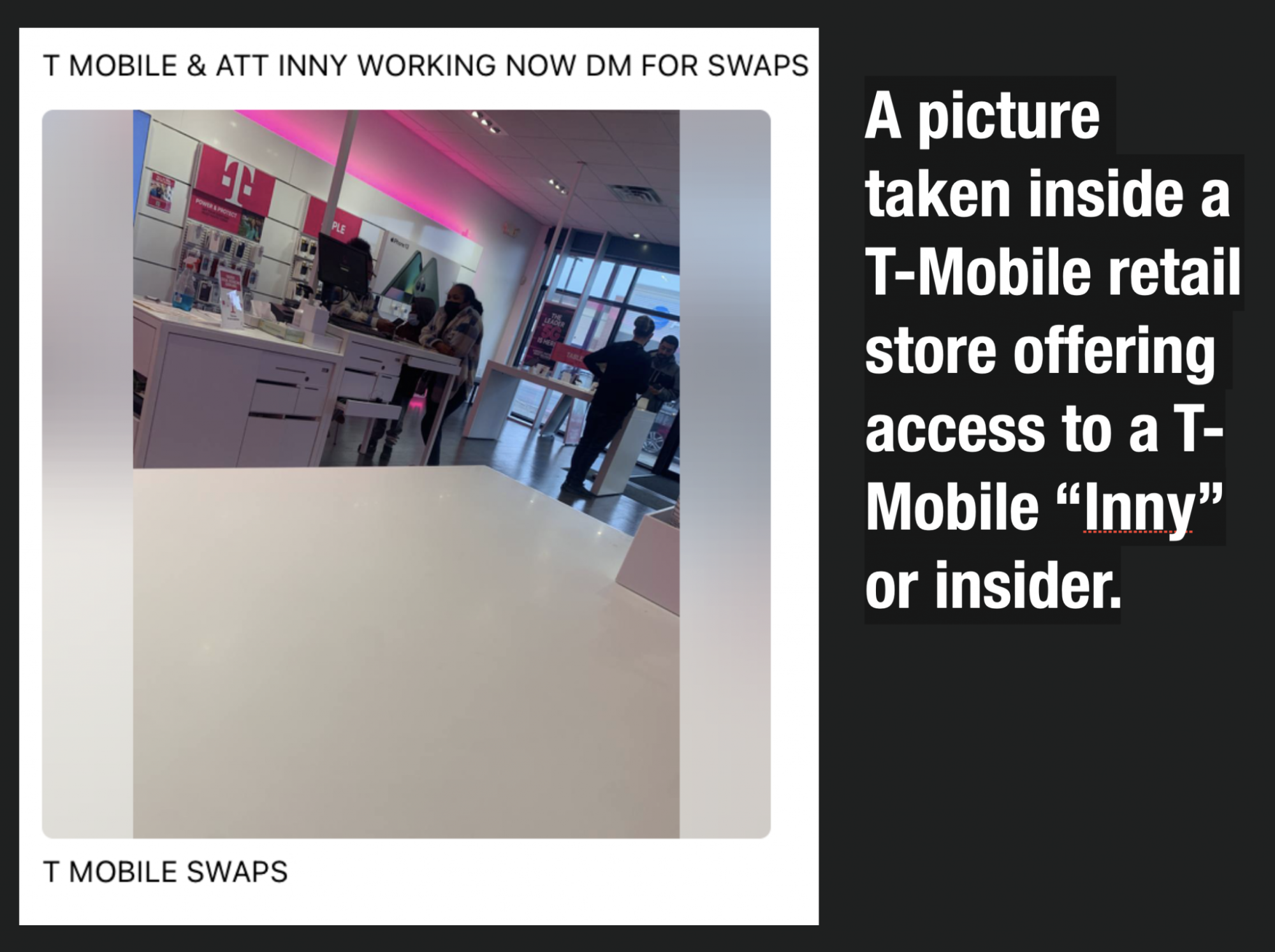 Inny's appear to be recruited by fraudsters because they have sensitive access to internal systems that can make Sim Swapping a breeze.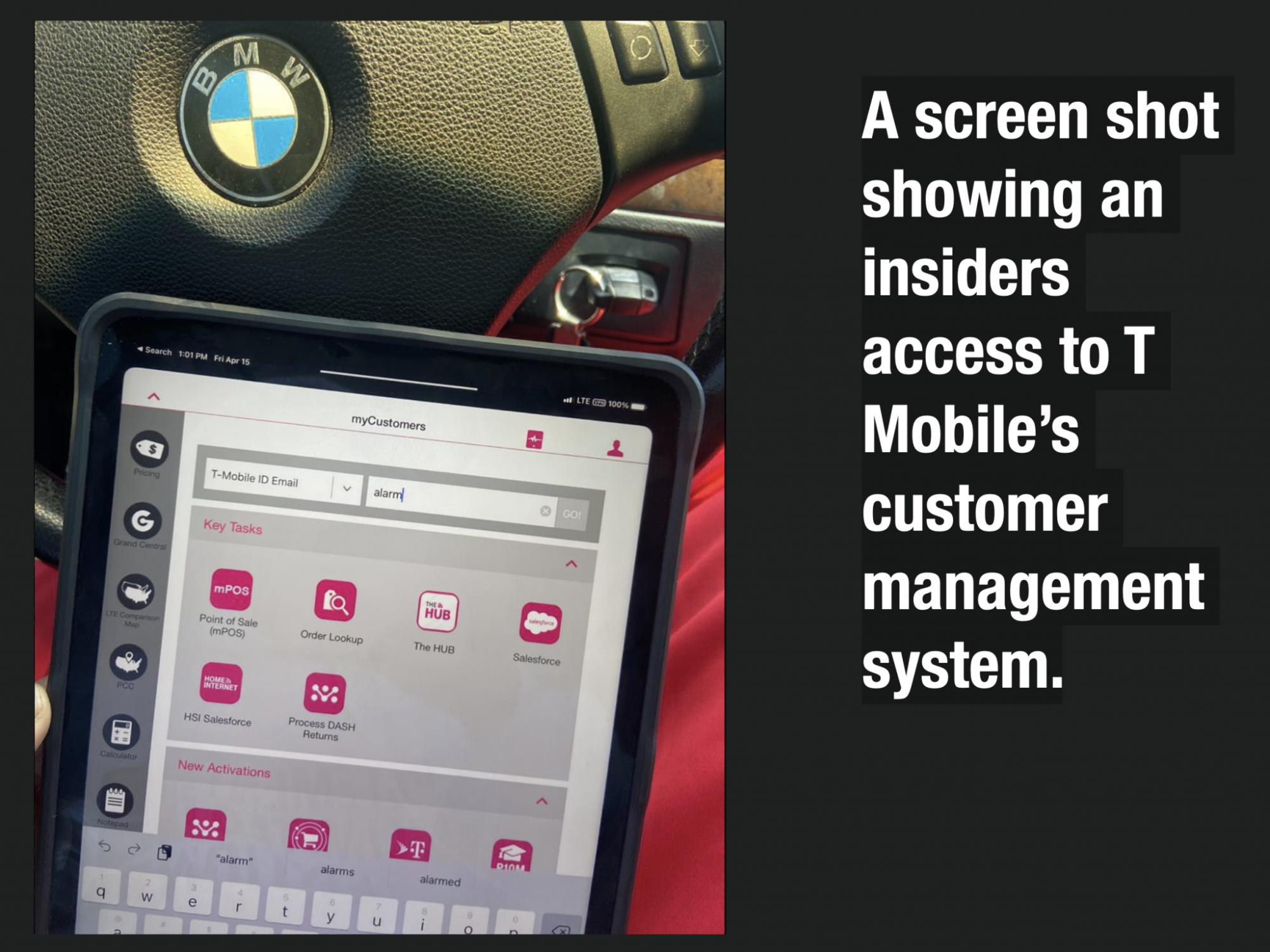 Access to Inny's is expensive. Telegram fraudsters offer Sim Swaps through insiders from anywhere between $500 per swap to $2000 per swap.
But you have to move quick. Typically, access to these insiders is limited to a few hours a day since they can only make the swaps when they clock in for work.