The GAO has released another shocking report on the extent of SBA loan fraud and fraud may be even worse than many thought.
The OIG received more than 1 million referrals for suspected fraud including identity theft and other schemes against the Paycheck Protection Loan Program. 1 in every 12 SBA and EIDL loans was so suspicious that they were referred to investigators for potential fraud. Experts now estimate that over $84 billion in fraud may have occurred on the SBA's loan program.
Shocking Levels of Fraud and Abuse
Since March of last year, the SBA has granted over 17 million loans to small businesses, totaling approximately $910 Billion.
But it also was a magnet for fraudsters who flocked to steal the fast and easy money that the government agency was doling out.
According to the agency over $84 Billion in fraudulent loans may have been granted, which is approximately 10% of the total proceeds.
Over 41,000 Suspicious Activity Reports have been filed so far, and the Department of Justice has begun over 130 criminal proceedings against perpetrators of fraud.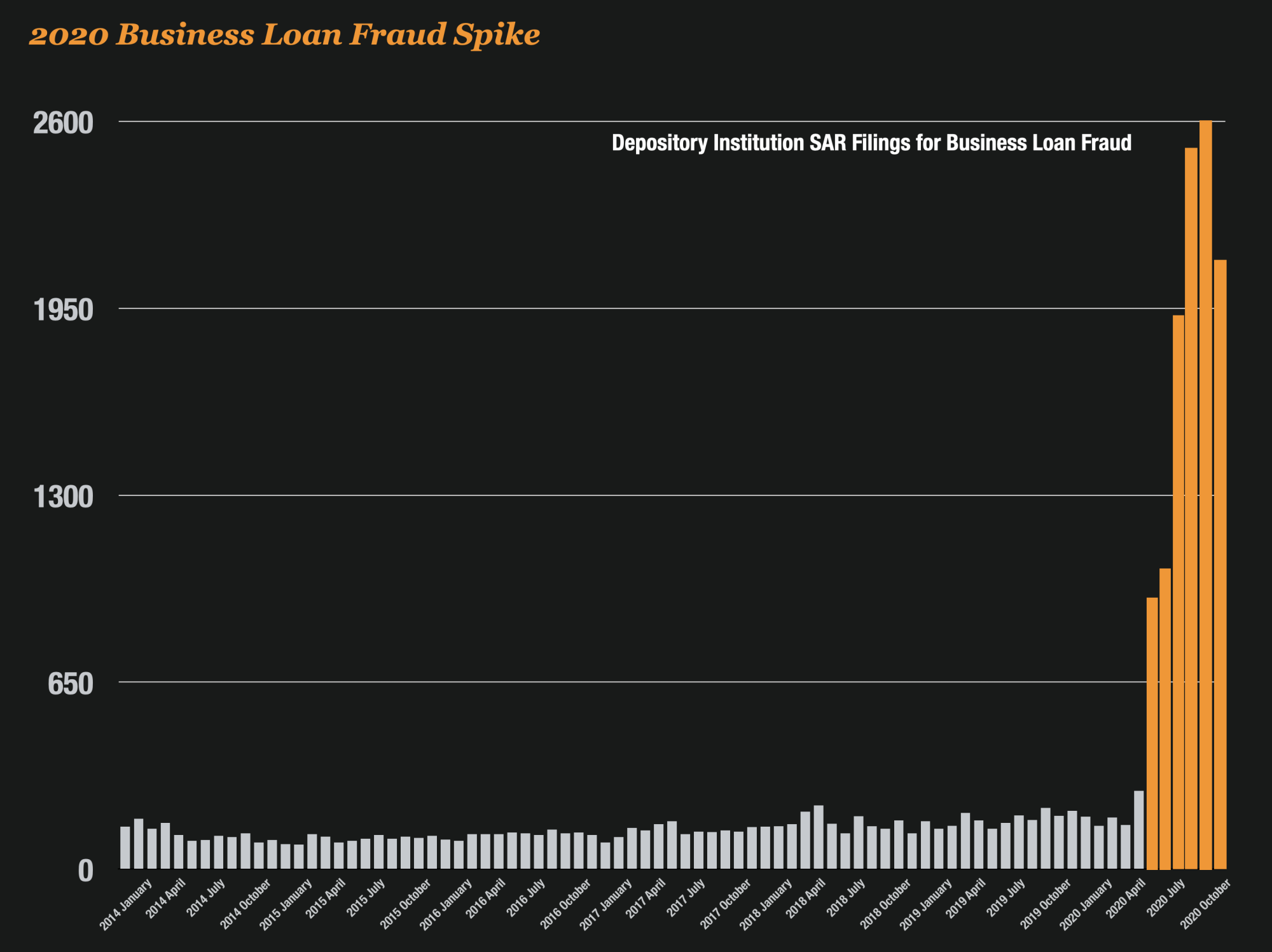 Over 1.34 Million Referrals for Fraud
A Press Release was issued by the Select Subcommittee on the Coronavirus Crisis who met to discuss fraud on the program. The committee which met yesterday was chaired by Rep. James E. Clyburn, held a hearing to examine the fraud risks in small business pandemic relief programs.
They released 4 surprising stats during the meeting
Nearly $84 billion in potential fraud occurred on the SBA program during 2020
Only $626 million in funds have been seized or forfeited as a result of civil and criminal investigations involving the EIDL and PPP programs by the Department of Justice (DOJ), less than 1%of the nearly $84 billion in potential fraud identified in these programs.
Over 1.34 Million referrals for suspected fraud in EIDL and SBA loans in advances had been referred to the OIG.
Hotline complaints received by the OIG had totaled over 148,000 since the program began which is a 19,500% increase in calls to the hotline over prior years.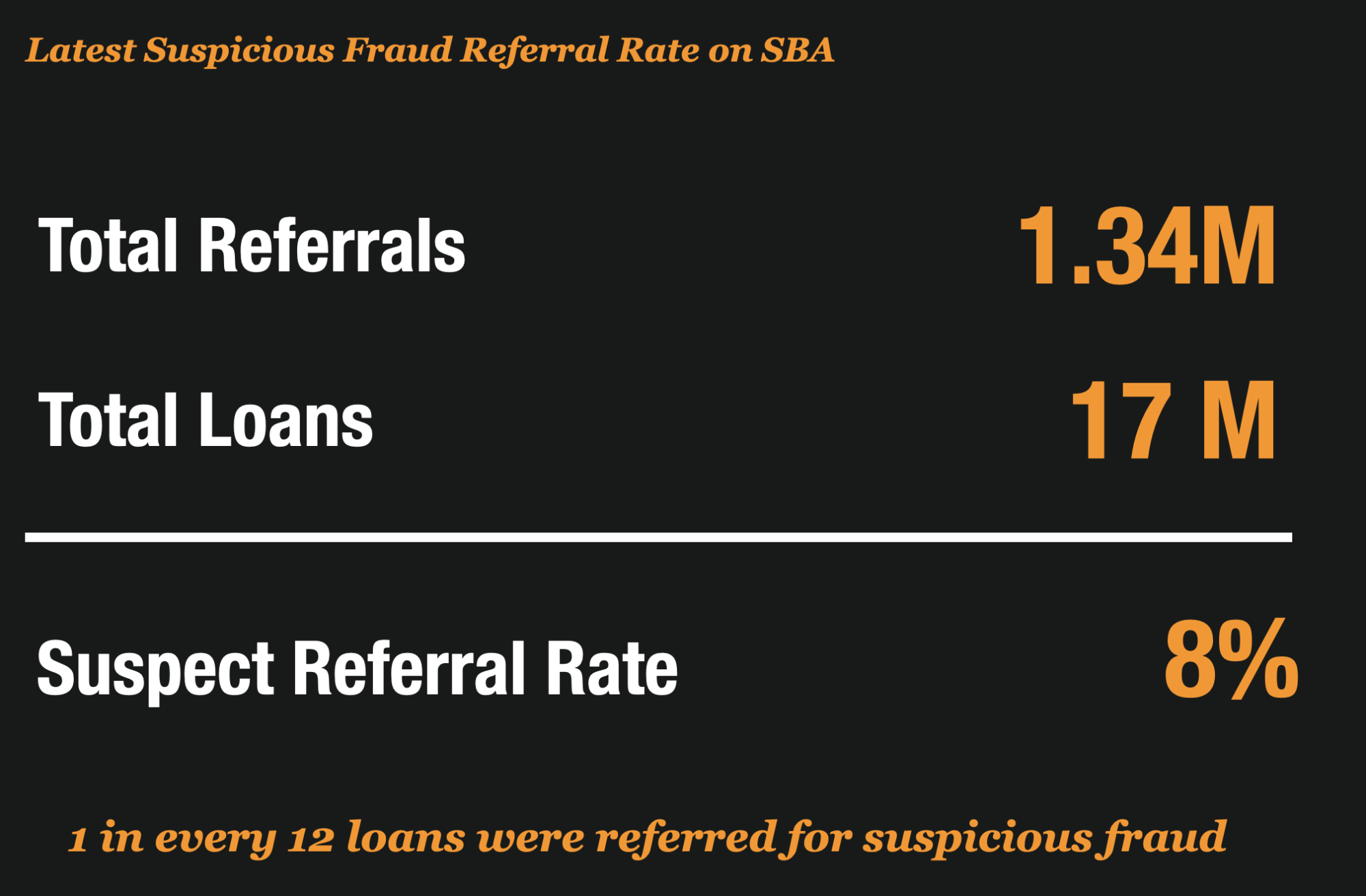 Loans Had Many Red Flags
According to the most recent analysis by SBA OIG, there was $79 billion in potentially fraudulent EIDL loans and advances, including:
$67.5 billion in loans and advances to applicants with duplicate IP addresses, email addresses, physical addresses, and bank accounts;
$7.9 billion in loans and advances to applicants using bank accounts that differed from the accounts listed on their original loan application;
$3.2 billion in loans and advances linked to alleged identity theft; and
$557 million in loans and advances to potentially ineligible recipients with Employer Identification Numbers registered after the program cutoff date.
The scale of potential fraud is also evident in the 1.34 million referrals for suspected fraud in EIDL loans and advances that SBA sent to the agency's Inspector General. These include nearly 750,000 referrals for suspected identity theft and more than 585,000 referrals for other potentially fraudulent activity.