According to the Federal News Network, the SSA's new eCBSV program is in dire shape.
The program, which helps financial institutions crack down on the use of stolen social security numbers on applications for credit could enter a "death spiral" according to experts due to a steep increase in the fees they charge.
Some companies could see their cost increase by 40X in the coming weeks.
The GAO, Government Accountability Office, is now investigating the matter after cost overruns and cost increases have plagued the program.
The Program Works Well, But It Is Not Sustainable
Katie Wechsler advised lawmakers last month that the program is working well to protect banks and lenders.
Even Sentilink, the Identity Verification company which has used the service over 134 million times on behalf of the banks has indicated that 41% of all the mismatches they find through the program are linked back to synthetic identities.
But Wechsler advises that the program is at risk.
"I do not say this lightly: the eCBSV system is at risk of collapse if changes are not made," she said.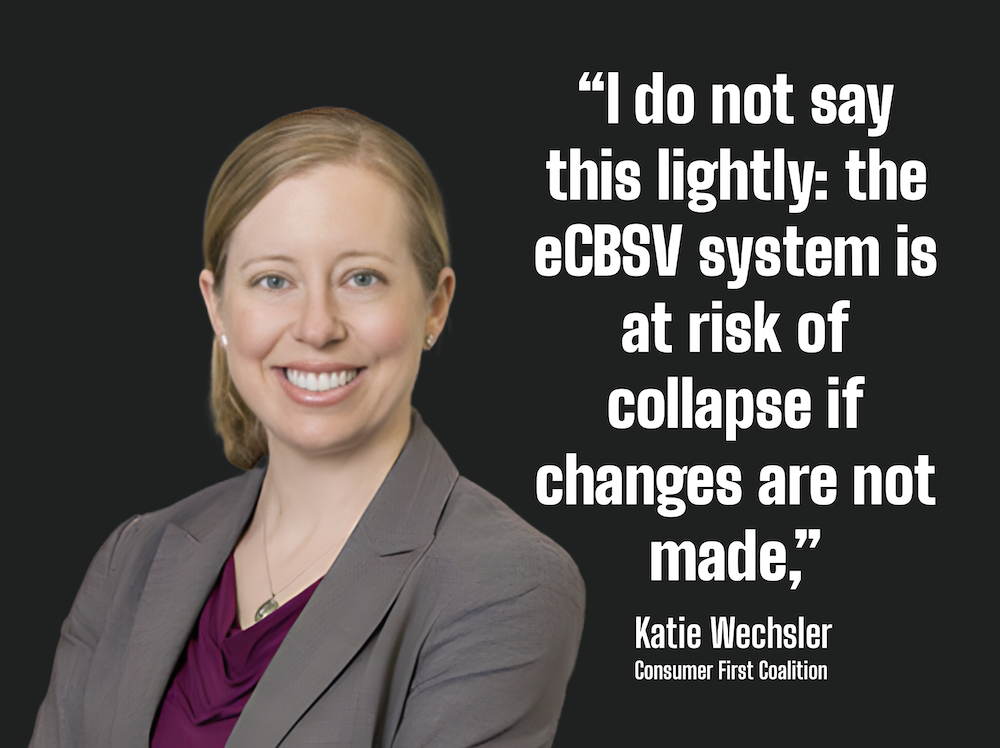 And Jeremy Grant, managing director at Venable advised that the price increases are going to make it so cost prohibitive that banks will stop using the service because its too expensive.
"My concern is this program could find itself going into a death spiral, where in an effort to try and recoup money already spent on the program, the rates keep going up, and then it keeps creating new incentives for industry not to use it," Grant indicated during his interview.
The Cost Hikes Are To Keep The Program Cost Neutral
The SSA however seems to have their hands tied in this situation. The program was launched and approved with the understanding that it would pay for itself.
But it is not, so they are increasing the price. In turn, that is forcing banks to use it less which will inevitably lead to higher prices for everyone else.
That is the death spiral phenomenon that Jeremy Grant believes will happen.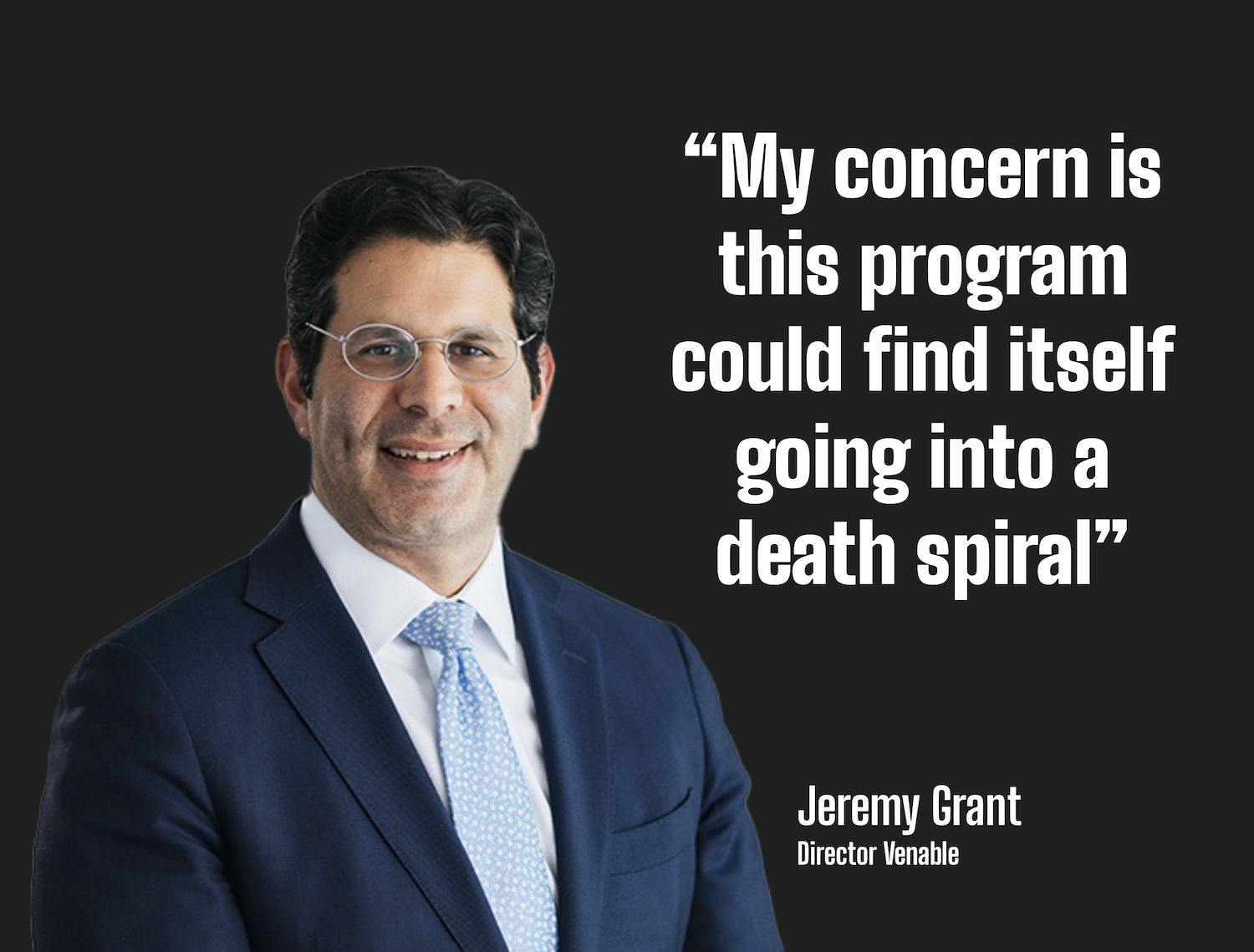 The Cost Are Going Sky High In July
According to the Federal News Network, "When SSA launched eCBSV in 2020, SSA said it would charge new users a $3,693 administrative fee and returning users a $1,691 renewal fee. SSA also charged transaction fees, ranging from $400 for a user to submit up to 1,000 transactions, to $276,500 for users submitting between 200,000 and 50 million transactions."
But since 2022, the SSA has been increasing the prices making it less and less affordable.
And this July, a new cost structure is going into place that will raise the price 40 times higher for some partner companies. Companies that were paying $276,000 for up to 50 million request, are now forced to pay up to $8 million dollars !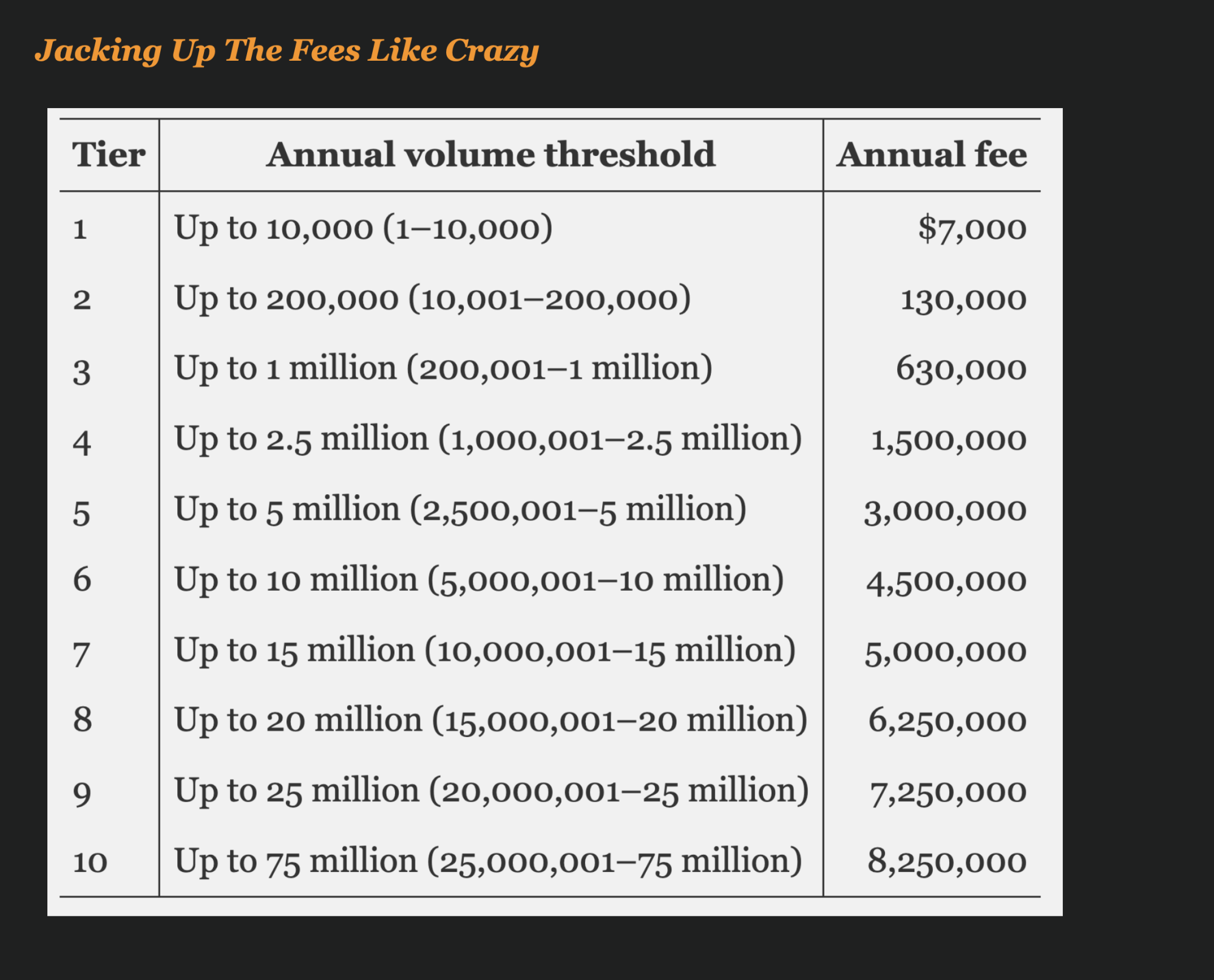 Those submitting between 15 million and 20 million cases will be subject to a $6.25 million annual fee; between 20 million and 25 million transactions will cost $7.25 million; and between 25 million and 75 million transactions will cost $8.25 million.
This is a pretty crazy new development and I would have to agree with the experts, this could spell the end of the program if something isn't done soon.