Fake docs are multiplying online, faster than ever before.
A recent report by Inscribe, The 2023 Document Fraud Report, found that the number of fake document templates detected last year soared by 300% as more people turned to fakery to get loans approved.
Even worse? The human eye can only detect about 10% of those forgeries, so 90% of those document templates circulating online could be slipping through the cracks undetected, leaving banks with a false sense of security.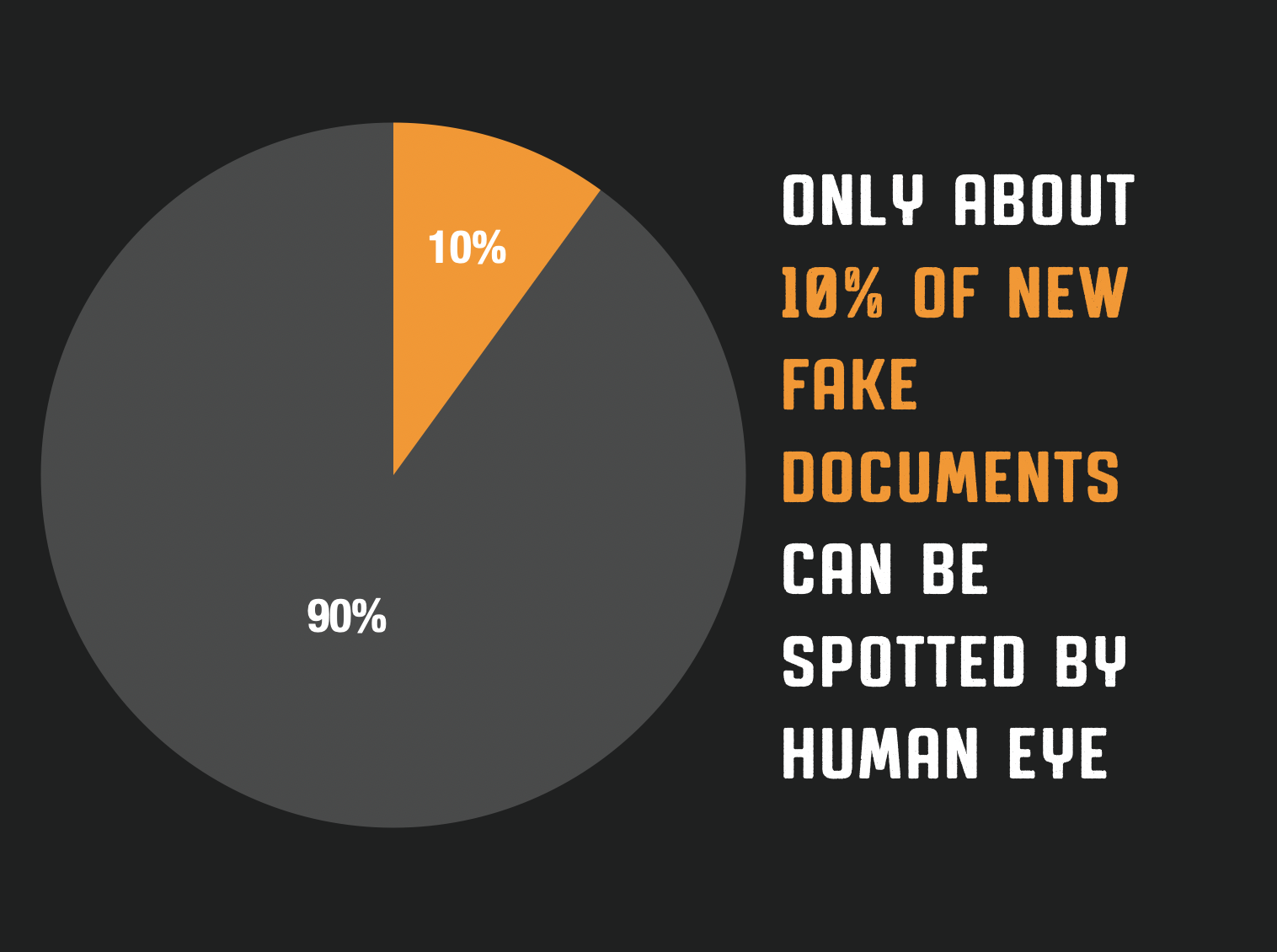 Battling Income Fraud With Ai Is An Evolving Craft
Inscribe.ai is a company that uses proprietary Ai to battle document fraud for lenders and banks on W2s, Bank Statements, and business filings.
Boasting about $80M in fraud caught per month, they help companies catch those discrepancies not visible to the human eye. And the tech is always learning – scanning millions of new documents a month to catch new and evolving frauds.
According to the CEO and Co-Founder Ronan Burke, the availability of fake document generators and 'novelty' document sellers online — combined with the widespread use of sophisticated image-editing software like Adobe Photoshop — have made this type of fraud easier than ever to accomplish, and also more difficult to catch.
And he also thinks social media sites are playing a huge role too.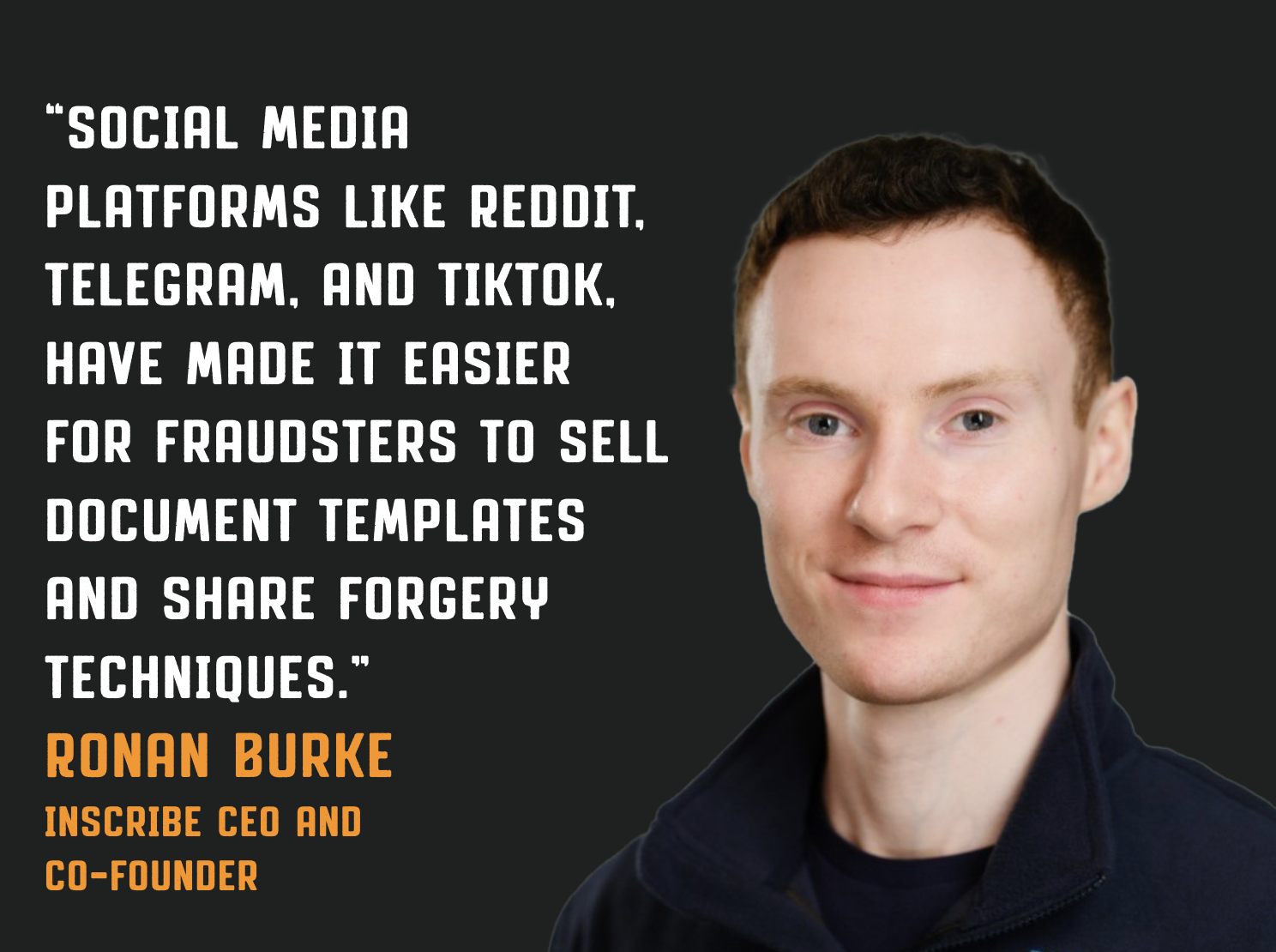 And he just might be right. A quick scan of Telegram channels, reveals thousands of posts by credit repair companies and general fraudsters selling near-perfect fake documents.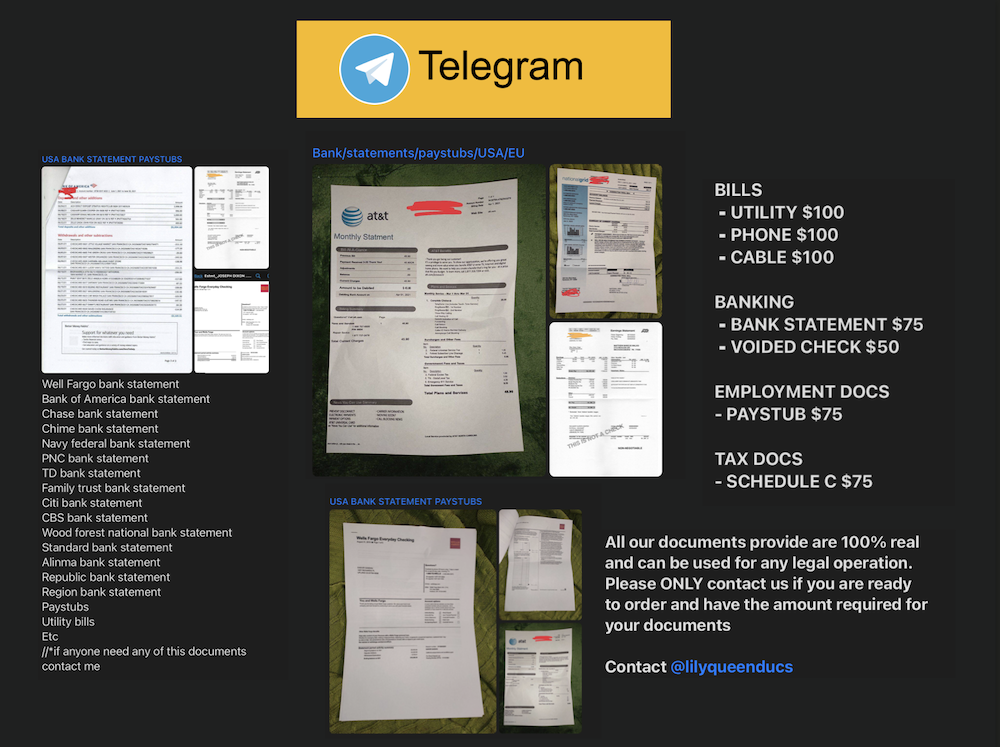 And a quick Google search reveals hundreds of websites catering to people wanting to create fake paystubs.
These sites will sell paystubs for anywhere between $5 to $20, and they can generate realistic stubs within 60-90 seconds straight to your email inbox.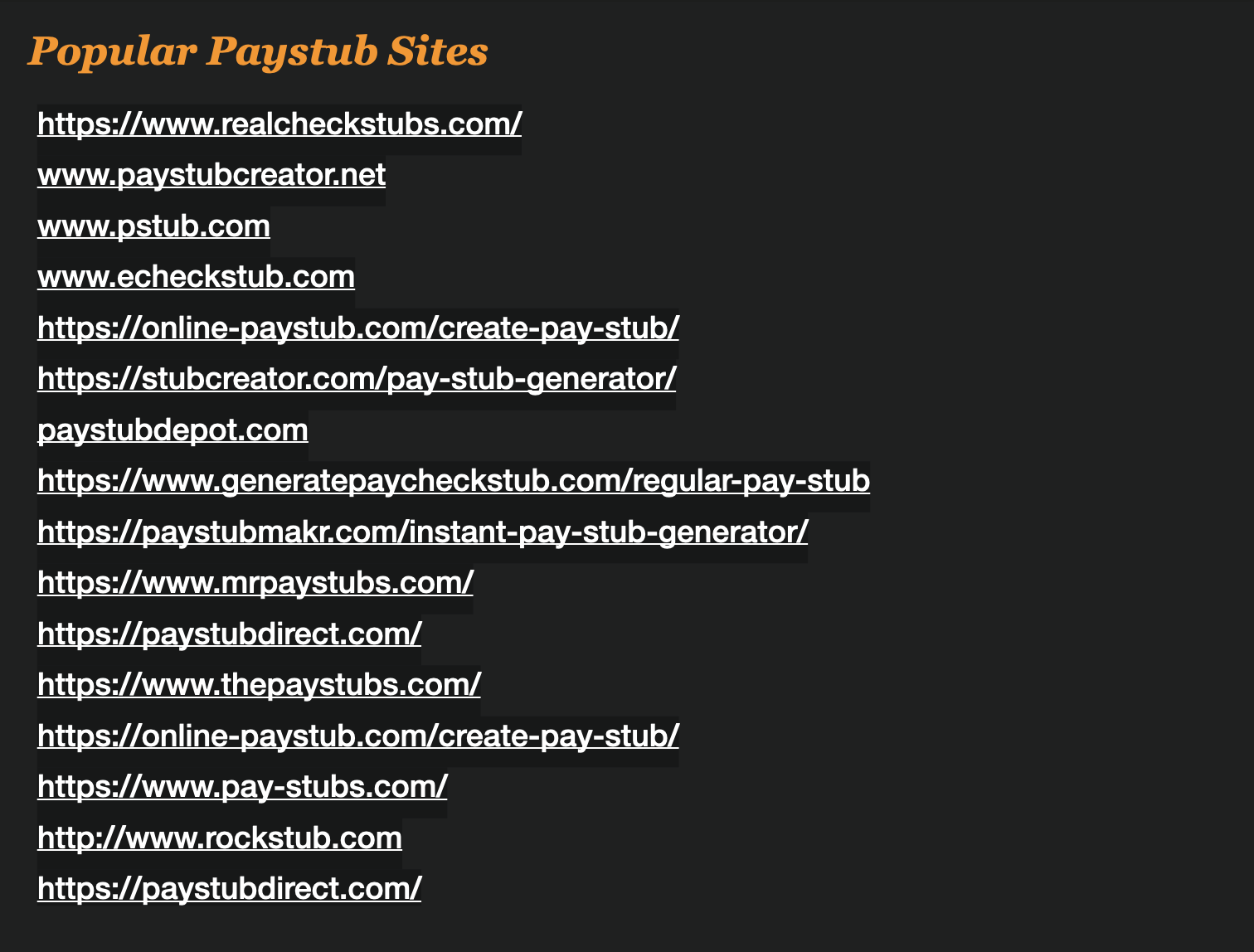 And these paystub generators have already figured out how to use Generative Ai to create paystubs as well.
Here is a site that promises to generate paystubs for you using the power of Ai!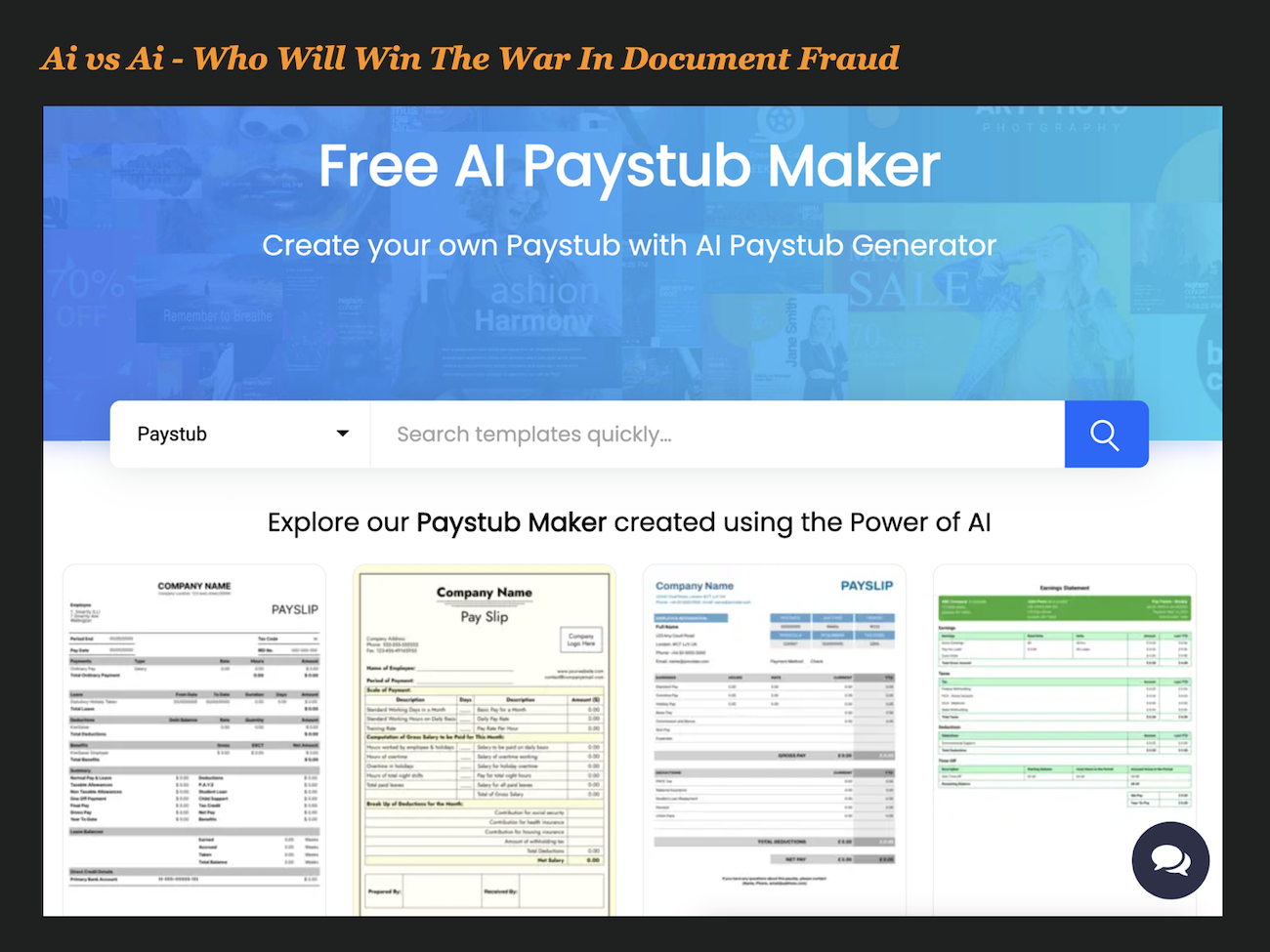 Inscribe Can Distinguish Between Both First And Third-Party Fraudsters
One interesting insight in the report hones in on the different methods used by third-party fraudsters and first-party fraudsters.
According to Inscribe, it isn't just criminals manipulating documents – it's real people too.
They point to the fact that about 12% of fraudulent documents have only the identity details edited (a sign of third-party fraud), while 42% of fraudulent documents have only financial details edited (a sign of first-party fraud).
About 46% of fraudulent documents show alterations to both identity details and financial details where everything is fabricated.
Reddit Users Freaks Out After They Used Fake Paystubs
To find evidence of first-party fraud, you don't have to look any further than Reddit. Yesterday, Redditor ReinderUpstairs, posted that they "used fake pay stubs, and now they're freaking out".
They were told that they could manipulate their paystubs by altering old paystubs with false information.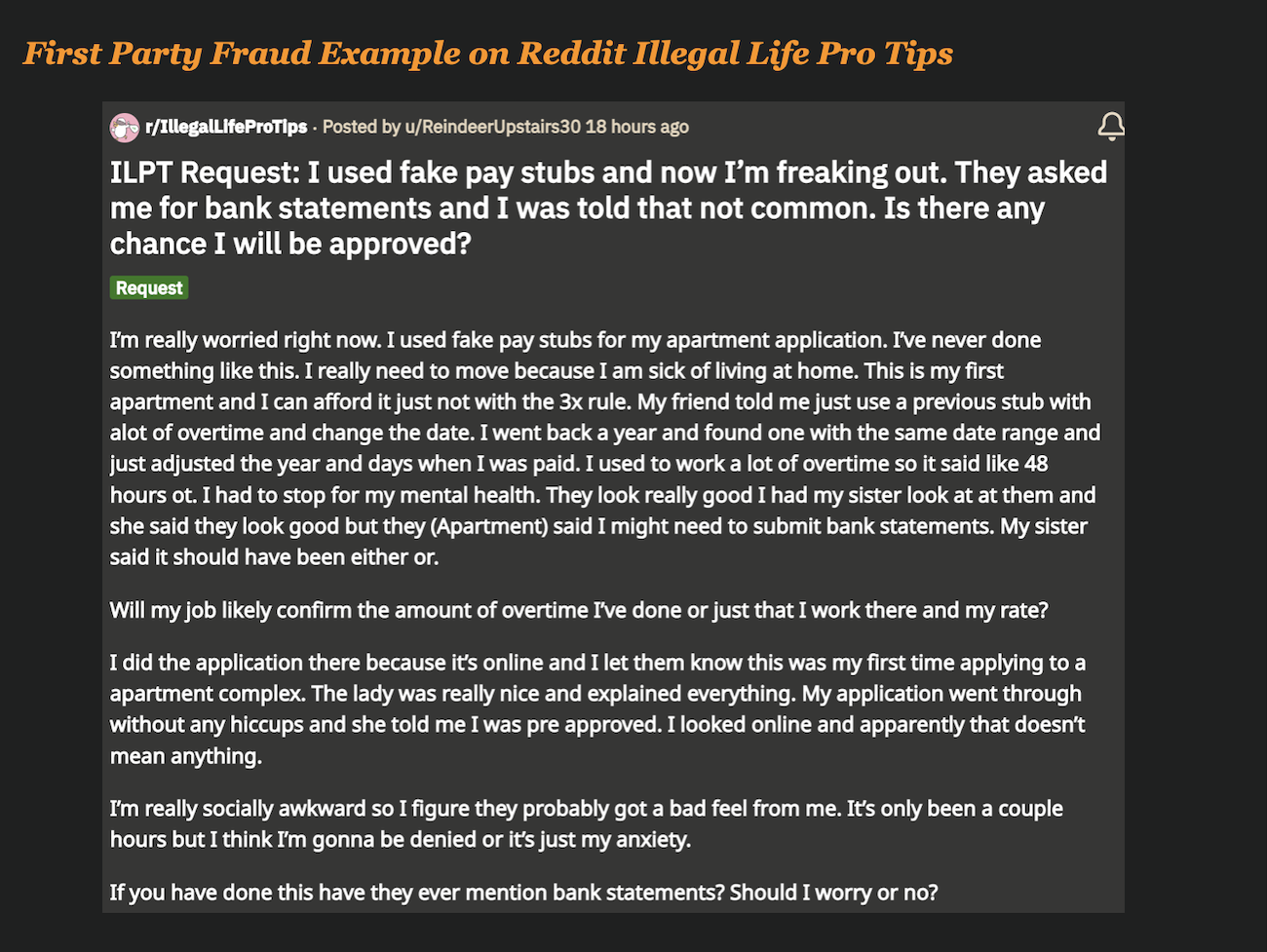 No worries, however because Savvy readers consoled the would-be renter that he could merely manipulate old bank statements by using Adobe or changing the HTML directly on the online banking session.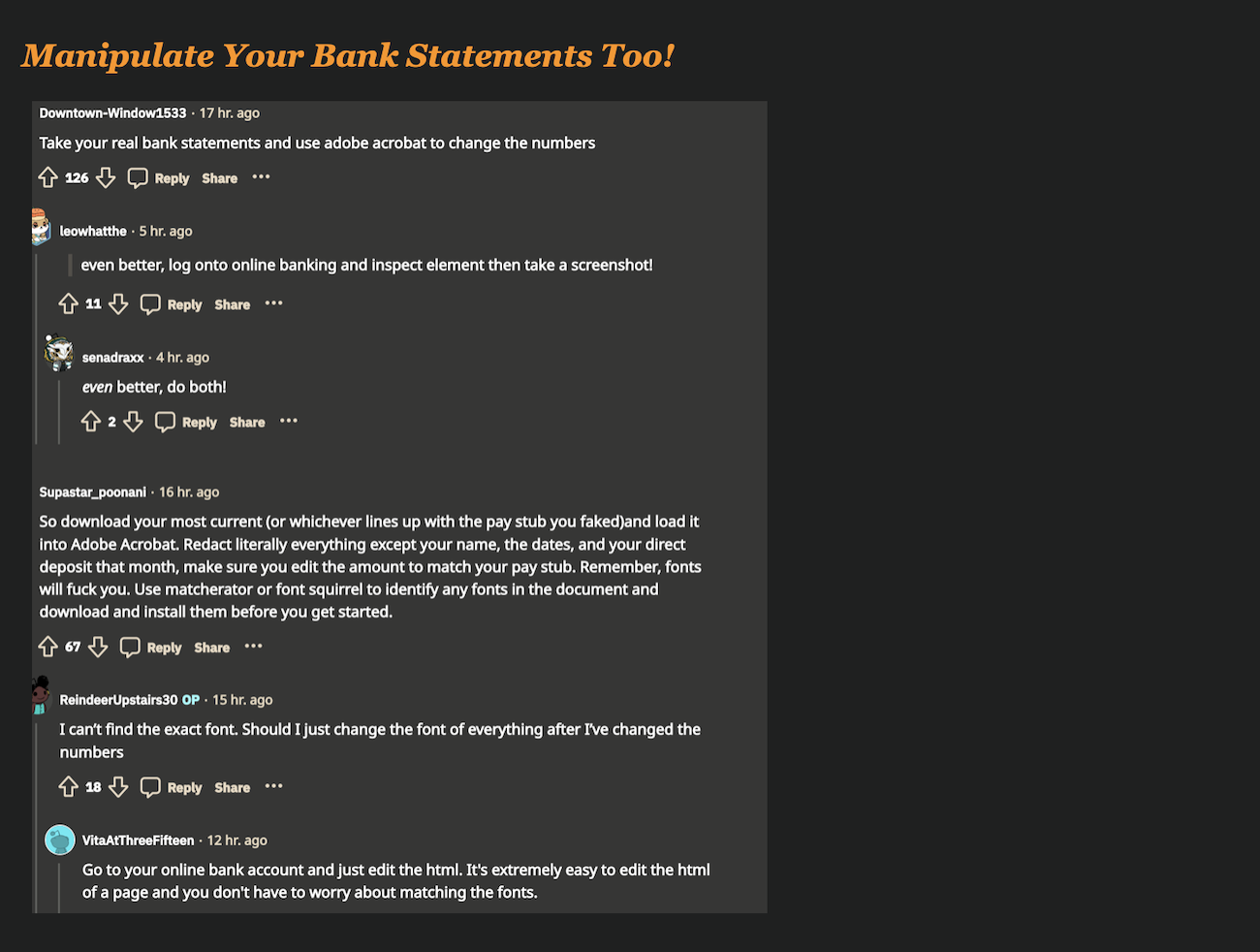 With document fraud so common and easy to do these days, it's no wonder that fake document fraud online has risen 300%
Download A Copy Of The Report Here
Click this link to request a copy – Request Report.