Federal prosecutors have gone into action to seize the cars and bank accounts of a DC pastor that applied for $3.5 Million in PPP loans and then used the proceeds for a slew or personal purchases.
A press release from the Department of Justice announced that Rudolph Brooks, Jr, the pastor for Kingdom Tabernacle Of Restoration, used a defunct company he owned – Cars Direct – to facilitate over $3.5 million in Paycheck Protection Loan Fraud. Public records also seem to indicate that the Ministry took out loans as well between $1 million to $2 million.
After obtaining the loans, the DOJ alleges he purchased up to 39 cars with the proceeds. Warrants were obtained to seize $2.2 Million from 11 different bank accounts, as well as a 2018 Tesla Model 3 and Brooks will soon face charges. If convicted, he could spend up to 20 years in prison.
Cars Direct Was A Defunct Business He Used
Brooks is the owner of Cars Direct by Gavawn HWD Bob's Motors (Cars Direct), the stated purpose of which was to purchase and sell cars.
Cars Direct was incorporated with the Maryland State Department of Assessments and Taxation (SDAT) on October 29, 2010 but the business was forfeited on October 1, 2012.
In May of 2020, sensing an opportunity to capitalize on the easy government money, Brooks brought the company back to life and began to apply for loans in the company name with falsified information.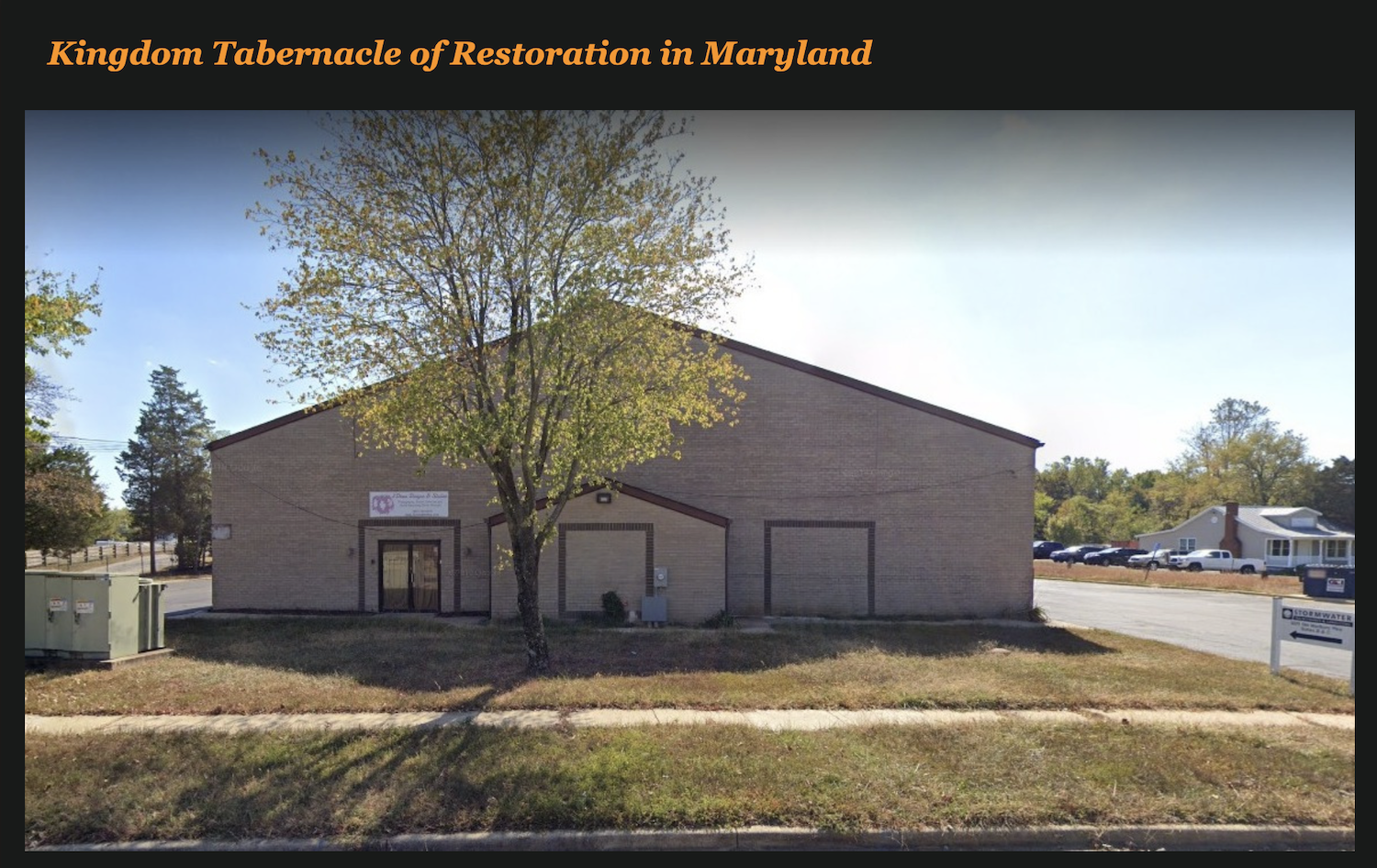 He Started To Apply for Millions in PPP Loans
The affidavit alleges that, on May 9, 2020, Brooks applied for a PPP loan on behalf of Cars Direct in the amount of $1,556,589. In support of the Cars Direct PPP loan application, Brooks allegedly submitted fraudulent tax forms which allegedly reported $724,469 in payments via Forms 1099-MISC and $7,471,630 in total unemployment payments to employees from Cars Direct.
However, as detailed in the affidavit, IRS records do not reflect any tax filings made by Cars Direct for any tax period, indicating that Cars Direct has not hired employees or paid unemployment taxes. Additionally, the Maryland Department of Labor has no record of Cars Direct paying wages or of Brooks receiving wages.

He Also Applied for EIDL Loans Too
On April 7, 2020, Brooks allegedly submitted an EIDL loan application on behalf of Cars Direct that contradicted the information and supporting documentation Brooks submitted for Cars Directs' PPP loan application. The EIDL application on behalf of Cars Direct allegedly stated that the company's gross revenue was $148,000 and cost of goods sold was $82,293 in the one year period prior to COVID-19 being declared a disaster, which is inconsistent with a business that can support average monthly payroll costs of $622,635 or annual payments of $7,471,630 as Brooks reported on the PPP loan application and supporting fraudulent tax documents.
He Began Transferring Money Into His Personal Bank Accounts
On May 9, 2020, Cars Directs' PPP loan was approved and $1,556,589 was subsequently deposited into a bank account which has Brooks listed as the sole signer on the account. Prior to the deposit of the PPP loan funds, payroll payments or payroll taxes were absent from this account. According to the affidavit, Brooks allegedly opened another bank account in the name of Payroll by BJM, into which he transferred $500,000 of PPP loan funds. Brooks also then registered Payroll by BJM with SDAT, listing himself as resident agent. Although the name Payroll by BJM creates the appearance that the account is associated with a payroll company, there has been no payroll or payroll-related expenses paid from this account. Brooks also opened additional accounts in the name of Cars Direct, into which he transferred PPP loan funds.
After the deposit of PPP loan funds, Brooks initiated numerous transfers of PPP loan funds from the Cars Direct accounts to his personal bank accounts. Records revealed that Brooks used the PPP loan funds for personal expenditures including credit card bills, purchases at restaurants, retail stores, grocery stores, and automotive auctioneers, and mortgage payments for Brooks Cheltenham residence.
He Purchased 39 Cars For "The Business"
Brooks went on a shopping spree, purchasing car after car with the millions in loans that he received.
Among the cars include a 2005 Bentley Continental, a 2014 GMC Yukon XL, a 2015 Cadillac Escalade, two 2017 Infinity Q50s, a 2017 Mercedes Benz S Class, and a 2018 Tesla Model 3.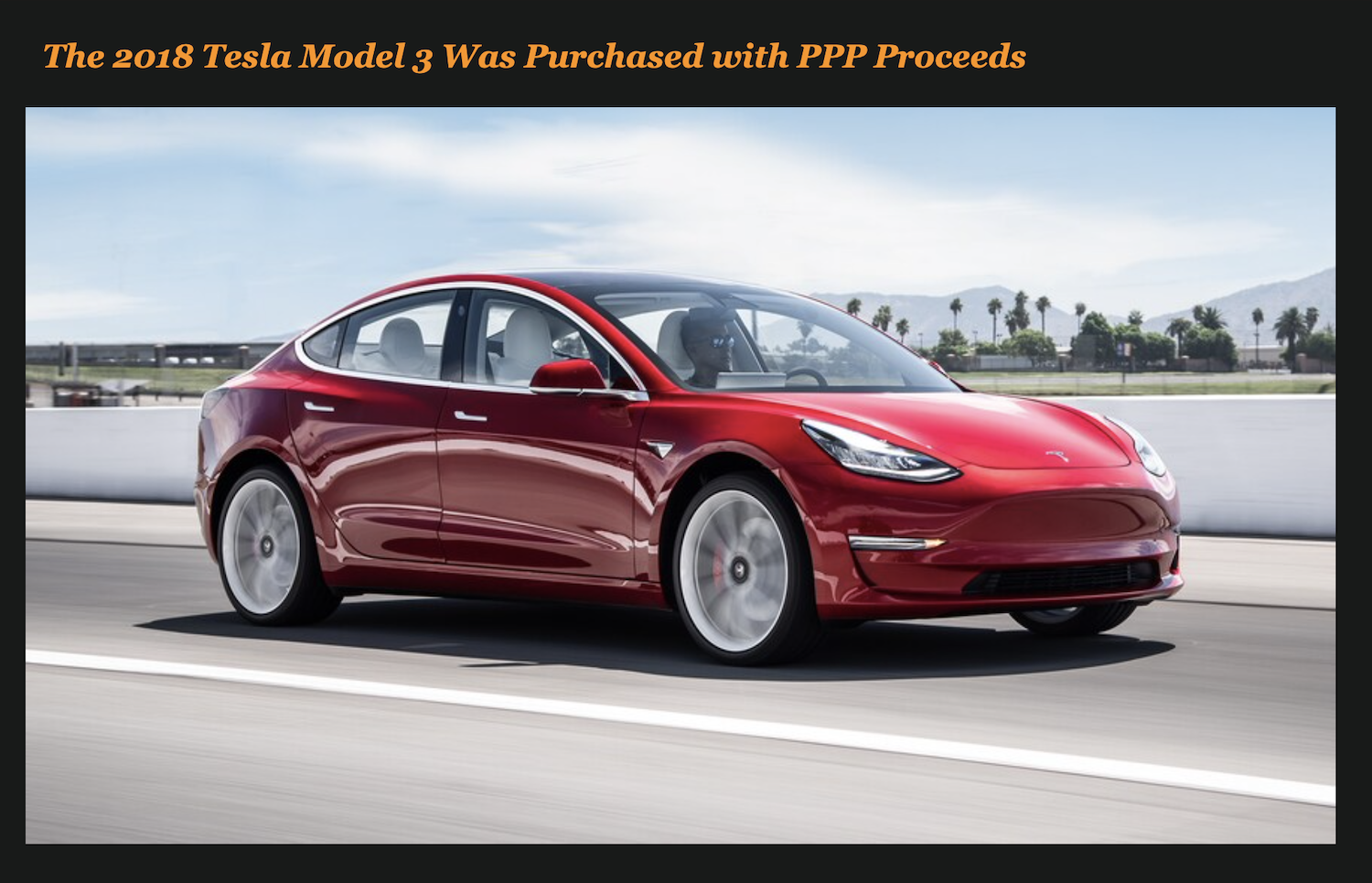 He also was alleged to have bought "several older model luxury vehicles."
When he purchased the Tesla on July 30, Brooks transferred over $60,000 to his personal bank account and listed "Rudolph Brooks" as the customer, the documents allege, according to the DOJ.