Who says fraudsters can't change their ways? They can, and that is exactly what George Hajati, 41, of Cromwell did after he was released from prison in 2016.
According to court documents and statements made in court, Hajati was convicted of federal conspiracy and fraud offenses related to a Hartford-area mortgage fraud scheme that defrauded various lenders of more than $1 million. In 2015, a judge sentenced Hajati to 12 months and one day of imprisonment, followed by three years of supervised release. He was released from federal prison in August 2016.
And then he decided to change his ways. Did he reform himself and go down the straight and narrow path? Not exactly.
Hajati Started With Mortgage Fraud Scams in 2003
Hajati started off with mortgage fraud right before the big mortgage boom in 2004. For 4 years he was involved in systematically inflating values of properties and ripping of buyers.
You can read the announcement of when he was arrested for it here.
Between September 2003 and November 2007, HAJATI, using his company Connecticut Partners Mortgage ("CPM"), conspired with WILLIAMS, a CPM employee, and Douglas Sheehan, 38, an attorney, and others to deceive mortgage lending financial institutions into providing falsely inflated mortgage loans to real estate buyers for the purchase of property that was worth less than the amount of the loans.
The Indictment alleged that Hajati provided fraudulent financial statements to the lending institutions that inflated the sales prices of the properties, the down payments made by purchasers, and the amount due to sellers, as well as other fraudulent information, in order to induce the institutions to provide the funds.
According to documents filed with the Court and statements made in court, on November 14, 2007, Federal Bureau of Investigation agents conducted a court-authorized search of Connecticut Partners Mortgage on Weston Street in Hartford. On November 21, 2007, HAJATI fled the United States to Albania. In January 2008, HAJATI met WILLIAMS in Australia. In May 2008, the co-defendants traveled to Albania, where HAJATI lived until he was 17 years old, has relatives, and is fluent in the language.
On March 17, 2009, approximately one month after HAJATI and WILLIAMS were indicted by a grand jury in Hartford, HAJATI was arrested by Albanian authorities after he attempted to cross the border of Albania and Montenegro. He was extradited to the United States on July 24
Hajati Bought A Car Dealership After Prison
Shortly after his release from prison, Hajati decided to buy a car dealership called Middletown Motors in Connecticut.
The used car dealership located at 1075 Newfield Street in Middletown was also known as Car Nation, LLC and it became a front for him to continue his fraudulent activities.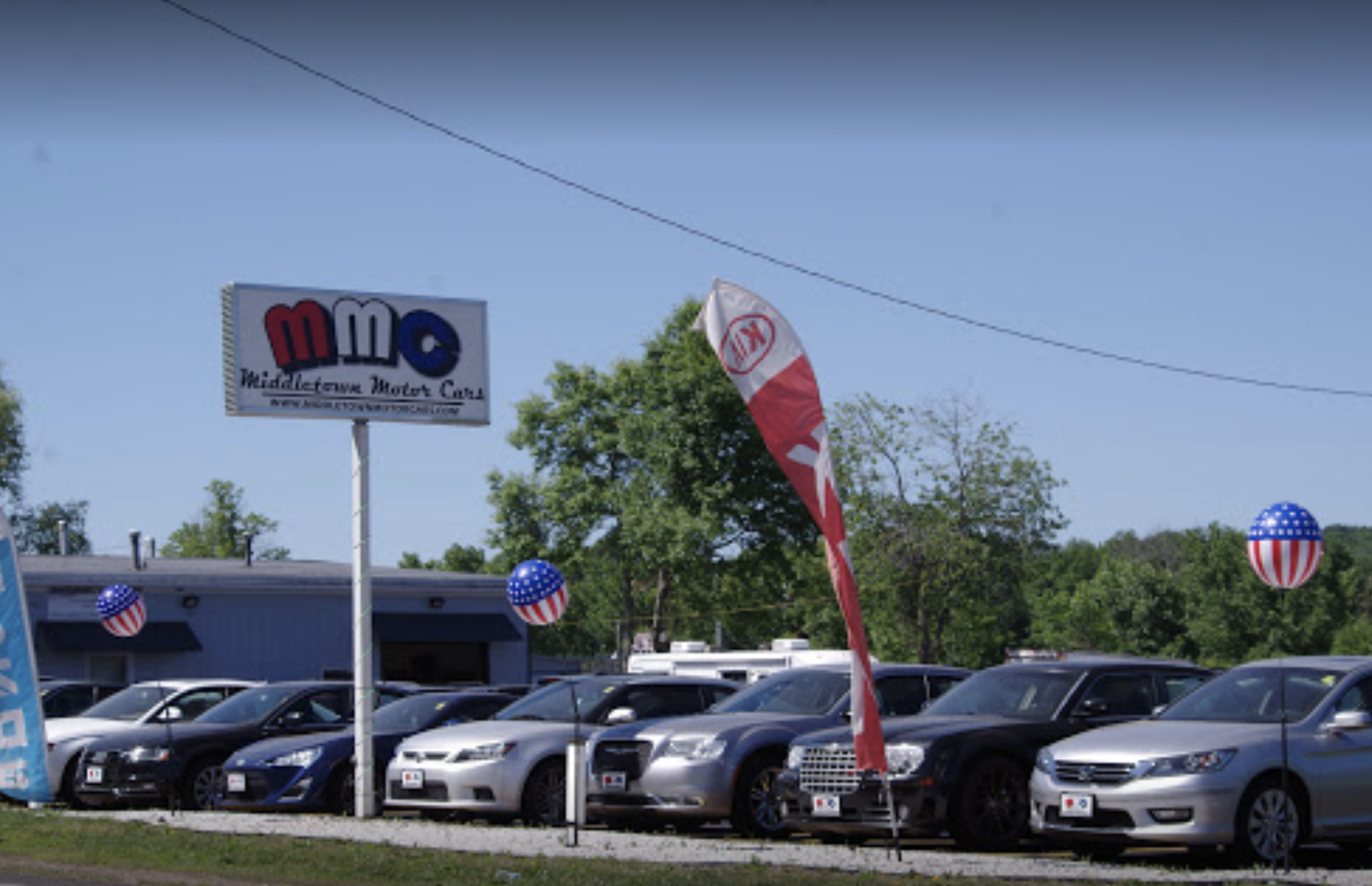 Forged Paystubs, Inflated Income, Phantom Down Payments
In connection with automobile loan applications for multiple borrowers, Hajati, and his finance managers began to submit applications using false information. It was all done to help him sell more cars under false pretenses.
He submitted documents and statements to victim lenders that falsely represented the borrower's employment, salary, sources of income, and the fact and amount of a down payment.
The false documents included fictitious or altered borrower pay stubs and income verification letters purportedly from the Social Security Administration.
Hajati falsely indicated that borrowers made salaries they did not make, worked at jobs they did not work, received income from the Social Security Administration they did not receive and made down payments they did not make.
In some instances, the borrower was not aware of, and did not consent to, Hajati using his or her personal identifying information to obtain automobile loans in these ways.
Between approximately April 2016 and July 2019, Hajati defrauded victim lenders of $654,952.56 through this scheme. Hajati is required to pay full restitution.
Funny Business With Contracts and False Down Payments
Hajati was apparently a genius at being able to make the impossible happen. Many car buyers that went to Middletown MotorCars were surprised he was able to make loans happen.
But that was often the case because Hajati was manipulating the applications and contracts with lenders that made the borrowers more credit worthy than they actually were.
In this public case that was brought against Middletown Motorcars by two car buyers, Hajati systematically defrauded two lenders Flagship and Westlake Financial Services by fabricating down payments, loan payoffs and other critical contract paperwork.
Hajati even went so far as to call Westlake Financial Services and impersonate the borrower to make sure the loan would go through.