The state of Massachusetts has been under siege by unemployment fraudsters and the numbers they are releasing are absolutely staggering.
The state has recovered more than $158 million from fraudulent unemployment claims after identifying tens of thousands of incidents of fraud since the start of the COVID-19 crisis.
The state has received more than 1.6 million filings for benefits from March 8 through June 30, the statement said.
Staggering Levels of Denials and Confirmed Fraud
The state advised that to date they have denied 480,000 claims, and have confirmed that at least 58,000 of those claims were due to fraudulent use of identity and imposter fraud.
That is a staggering denial rate (30%) and 1 in 27 applications for unemployment benefits since March have been confirmed to be submitted with stolen identities – in many cases with links back to Nigeria.
According to officials, personal data stolen in earlier commercial data breaches is being used in the fraud.
Fraud is Delaying Payments
The tidal wave of fraud has gummed up the Unemployment approval process in Massachusetts. So much so that, some deserving residents of the state are experiencing long delays while officials sift through all the fraud attempts.
Some users on Reddit shared their experience with the unemployment process in the state.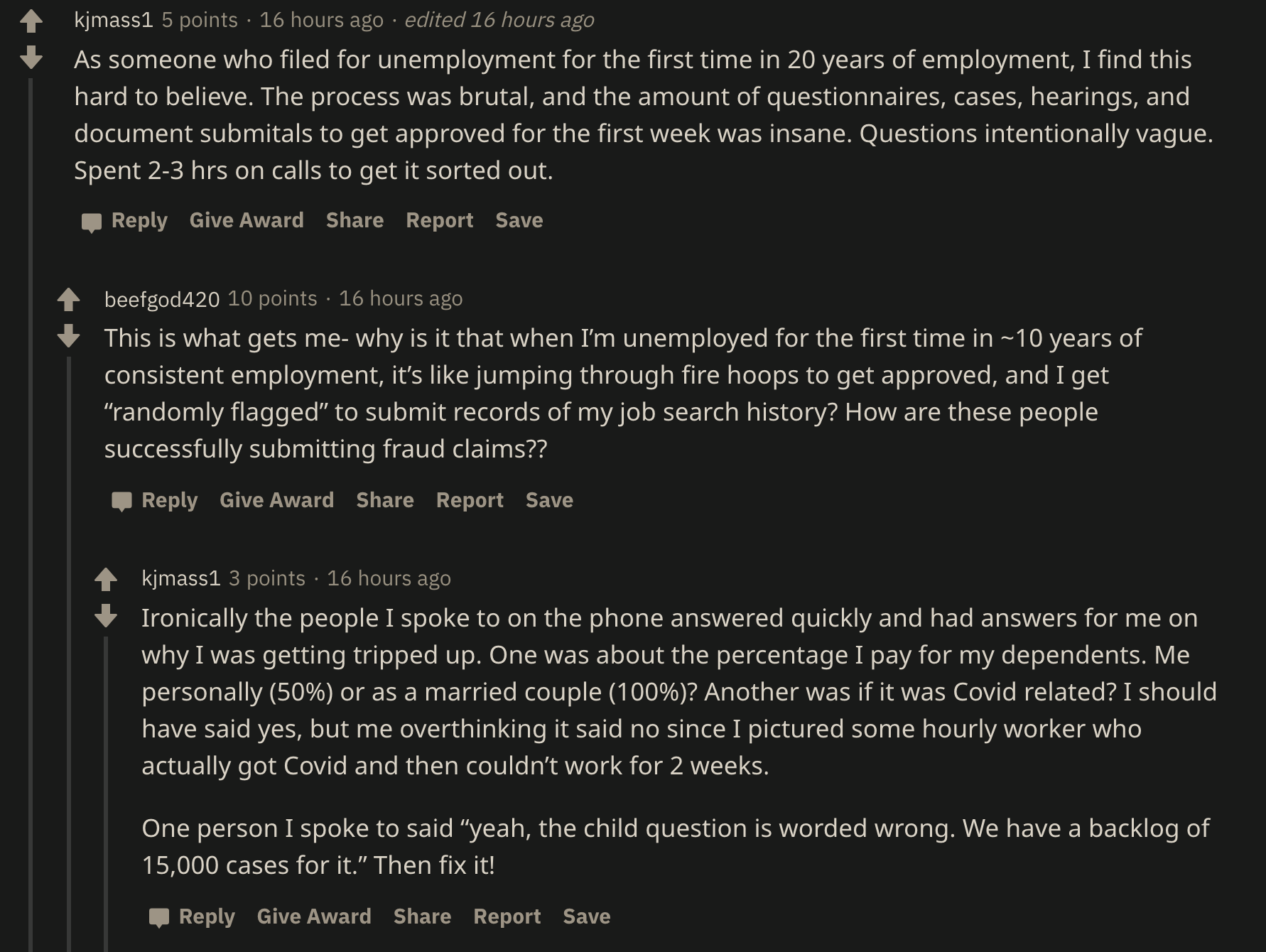 "It is unfortunate that because of this criminal activity, people who really need our support may face delays in receiving the benefits they need. We will continue to work with our state and federal law enforcement agencies, as well as our dedicated constituent service personnel, to ensure that those with valid unemployment claims receive financial assistance during these difficult times."
Like most states, Massachusetts, is dealing with the fallout from an unprecedented tidal wave of fraud.