Postal workers are increasingly becoming the targets of violent crime; – robbed at gunpoint for their postal keys.
An alarming rash of robberies occurring in hot spots like Georgia, Washington DC, Texas, and other states has postal employees in those areas on high alert. Their USPS keys which can unlock those blue postal boxes are in such high demand on the dark web, that criminals are brazenly resorting to armed robbery to get them.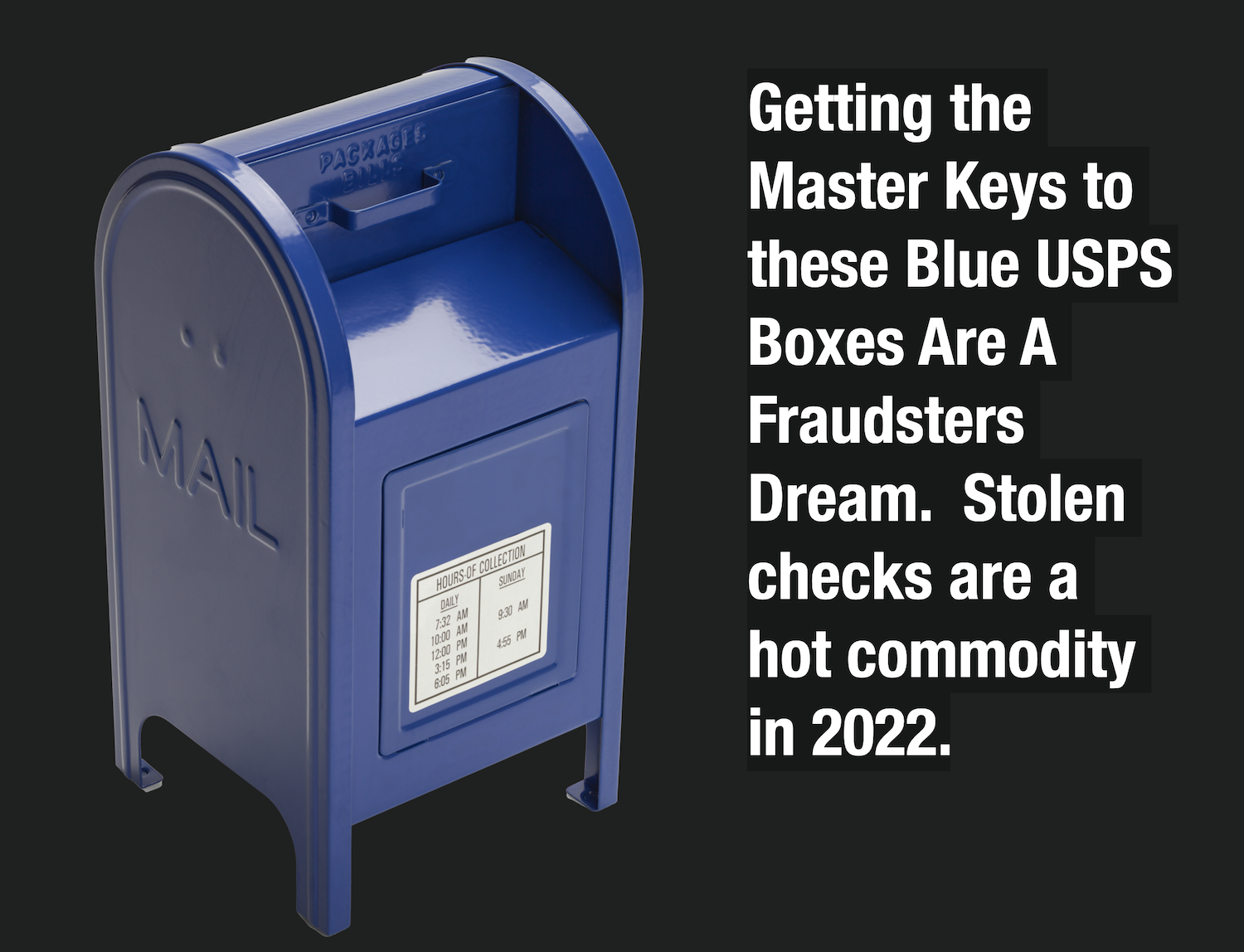 The Keys Are Worth Up to $7,000 On The Dark Web
Postal keys are a hot commodity on the dark web.
Those keys can fetch anywhere from $2,000 to $7,000 on the dark web or telegram, They are so valuable because stolen checks are being altered and used to perpetrate billions of dollars in check fraud against banks.
This check fraud epidemic has no spread nationwide and is increasingly becoming more violent and more dangerous as the stakes are rising.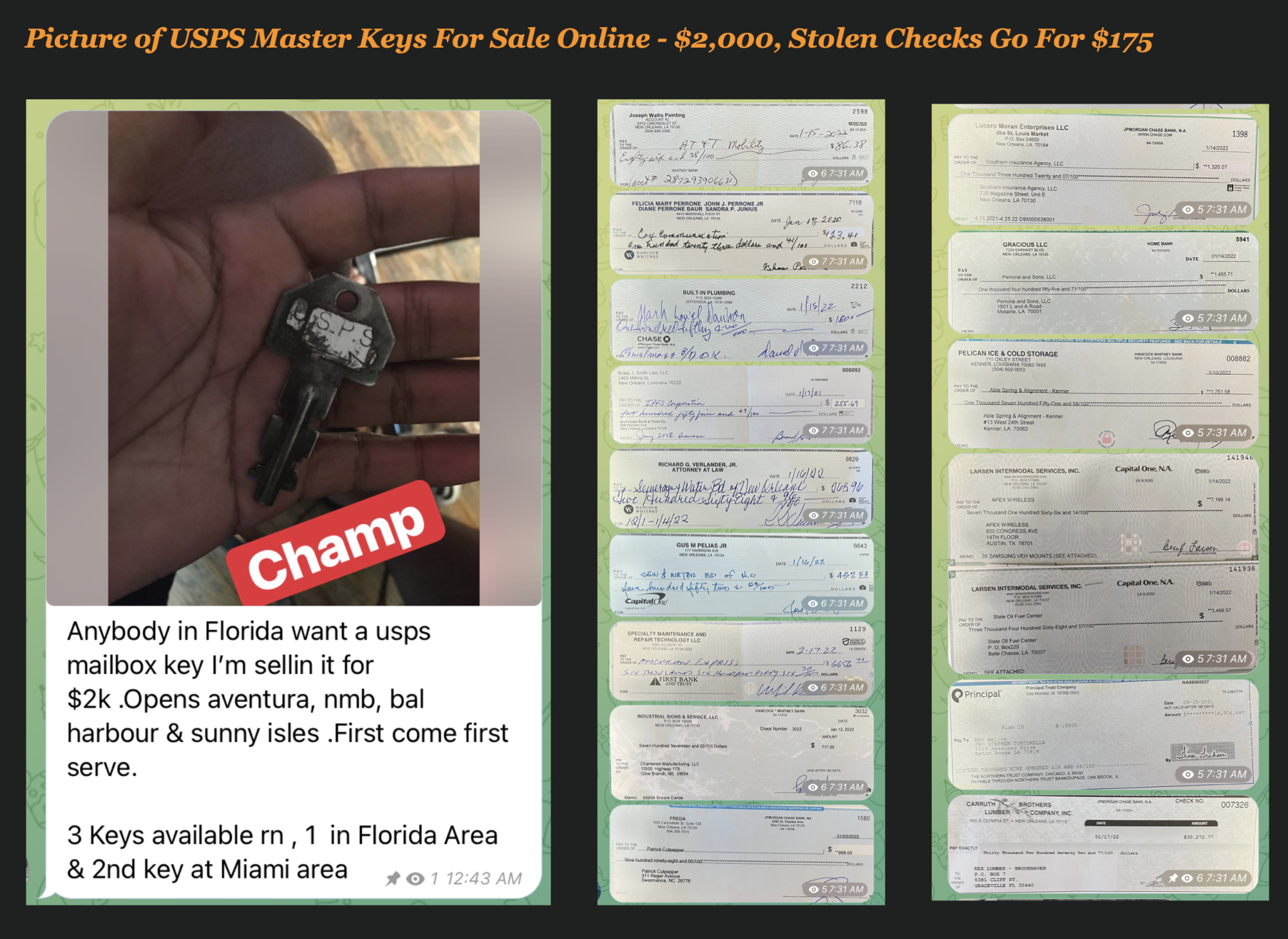 Reports Are Pouring in Across The Country, Robberies Have Tripled
I researched recent reports of postal worker robberies and found a scary trend in recent reporting. There have been reports of robberies on almost a weekly basis from news agencies across the country.
And according to NBC News, in early March, the Postal Inspection Service released an advisory on the "significant increase of armed robberies committed against U.S. Postal Service letter carriers."
The number of letter carrier robberies across the country rose from 80 in 2018 to 261 in 2021. The number of armed robberies jumped from 36 in 2018 to 154 in 2021, according to the data.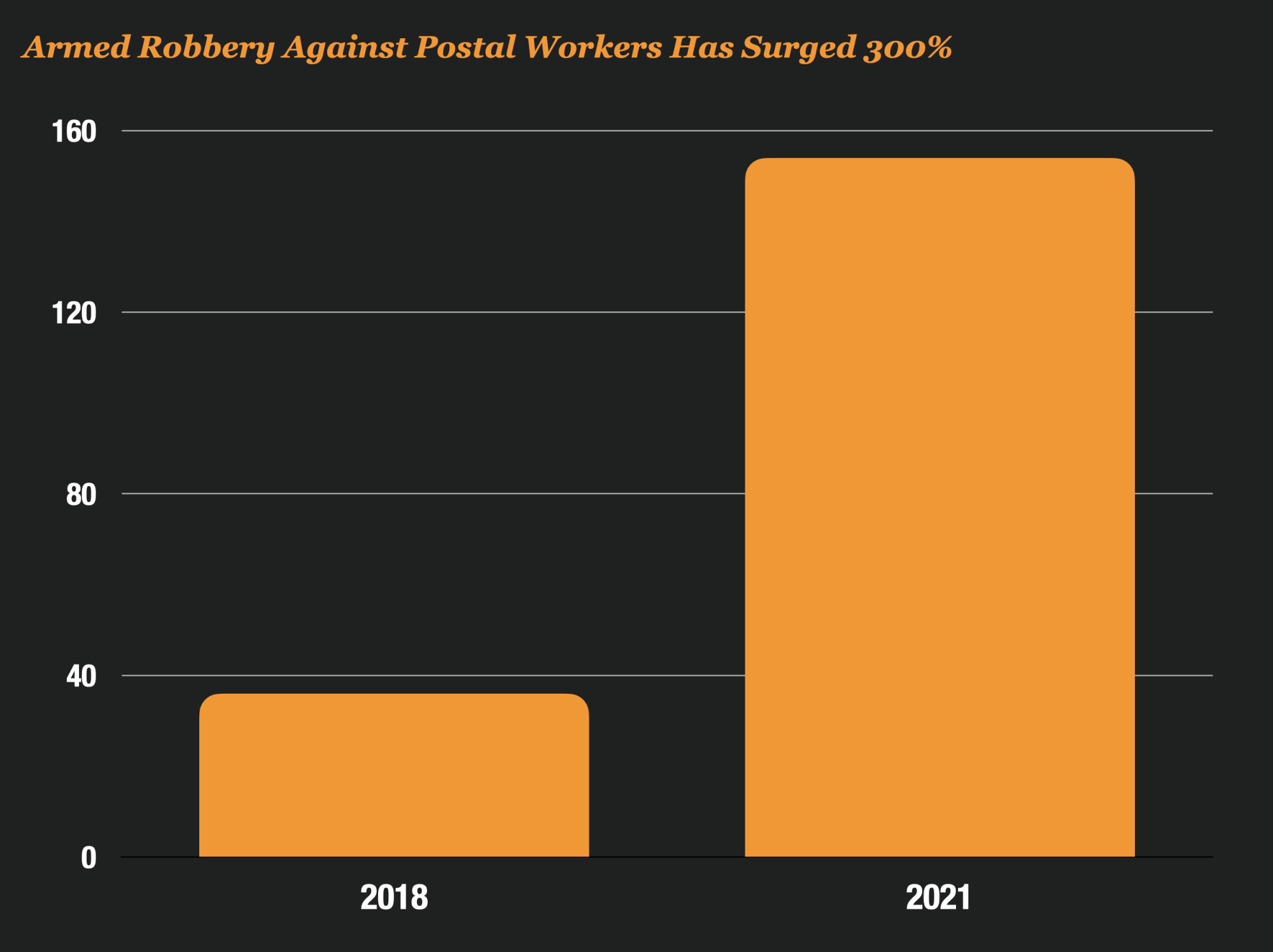 "The primary motive behind these robberies is illegal financial gains," the advisory said. "In the present day, with the dark web and organized crime promoting these unlawful activities, robberies, and mail theft are becoming increasingly more attractive to criminals."
The surge seems to stem from a lack of investment in protection for mail carriers. Postal police officers were ordered to stop patrolling city streets in August 2020. A Postal Inspection Service memo released at the time said the officers would be restricted to working on post office property.
Some Examples of Recent Robberies In The News
Some examples of recent robberies have appeared since January.
This one occurred in Norwood
This occurred in Smyrna.
This one occurred in Ohio
This one occurred in Chicago
This one occurred in Hamilton County
There are scores of news reports in the last 4 months that all look the same – in each case the criminals are out for the keys to perpetrate check fraud.
Check fraud is expected to balloon this year, even surpassing the sharp spike in check fraud losses that occurred in 2020.
This may be the biggest year for check fraud in history.