Fraud in China has gotten so bad, that the government launched an app in March called the China Anti-Fraud Centre to combat it. The app is provided as a download on the Apple Store in China and helps to prevent fraud in realtime on peoples phones.
Skyrocketing Telco Fraud in China
Fraud has shot up in China.
Authorities in the country handled more than 1.3 billion fraudulent text messages and over 230 million fraudulent calls last year, according to the China Academy of Information and Communications Technology, which was a nearly 11 per cent spike compared with 2019.
Telco fraud has been on the increase and the Chinese Government and police are waging a war on the increasing fraud. Last year, China's Supreme People's Procuratorate (SPP) said that 32,463 people were prosecuted across China for fraud using telecommunications and the internet in the first half of 2020, an increase of 77.1 percent year on year.
According to figures released by the SPP, a total of 58,101 suspects were indicted by prosecutors for fraudulent acts between January and June, up by 35 percent from the same period last year.
The increase in fraud in the country stems from the widespread lockdowns in the country when many were forced to go online for all their needs. In that environment fraud flourished.
Is it An Anti Fraud App or Spyware?
The app, which is purported to warn users of any calls, text messages or installed apps that are suspected of being associated with fraud has many Chinese citizens concerned. Many think it is nothing more than a government ruse to spy on them and everything they do.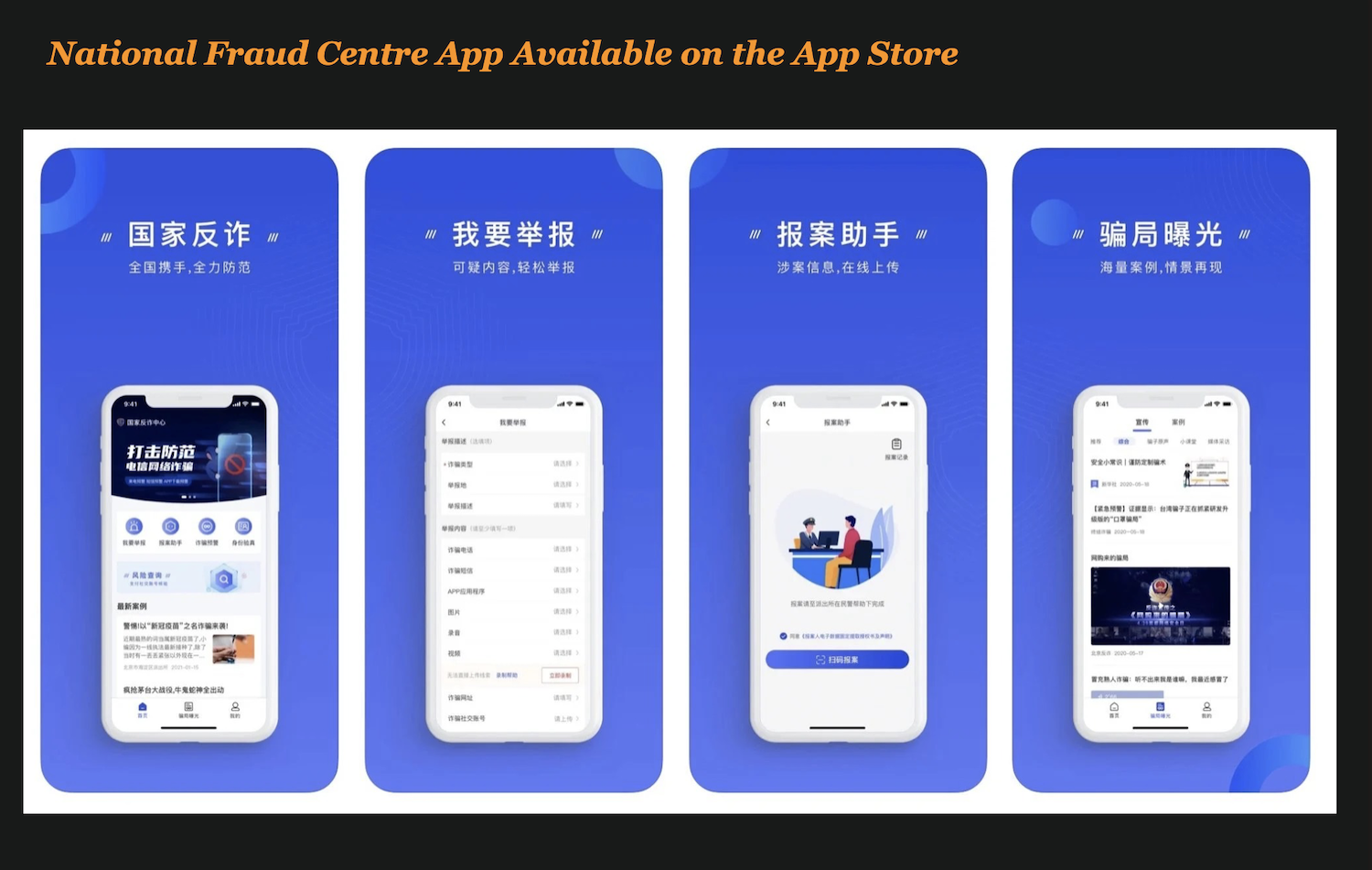 And downloads are soaring. Over 7 million people have downloaded the app and begun using it. But the negative reviews are piling in. Over 7,000 negative reviews on the app store even though the app was only launched less than 30 days ago. And the App has a 1.6 star rating out of 5 total.
And the reason for that? Many app users feel that they were forced by the government to download the app. When entering hospitals, public spaces and events, government officials and police will hold up QR codes and force entrants to download the app before proceeding.
"Went to get a vaccine shot yesterday, but the staff there forced me to scan the QR code to download the app before they would let me go," said one review on the iOS store that rated the app one star.

App store review
And the government is advertising and promoting the app literally everywhere. Putting up billboards, advertisements on mass transit and heavily promoting the app in virtually every venue.
And this is not unusual in China. Last year for example, an app that teaches users about President Xi Jinping's thoughts became the most popular downloaded app after members of the communist party were told to download it and start using it.
The government is able to push millions into downloading apps if they want something to be used.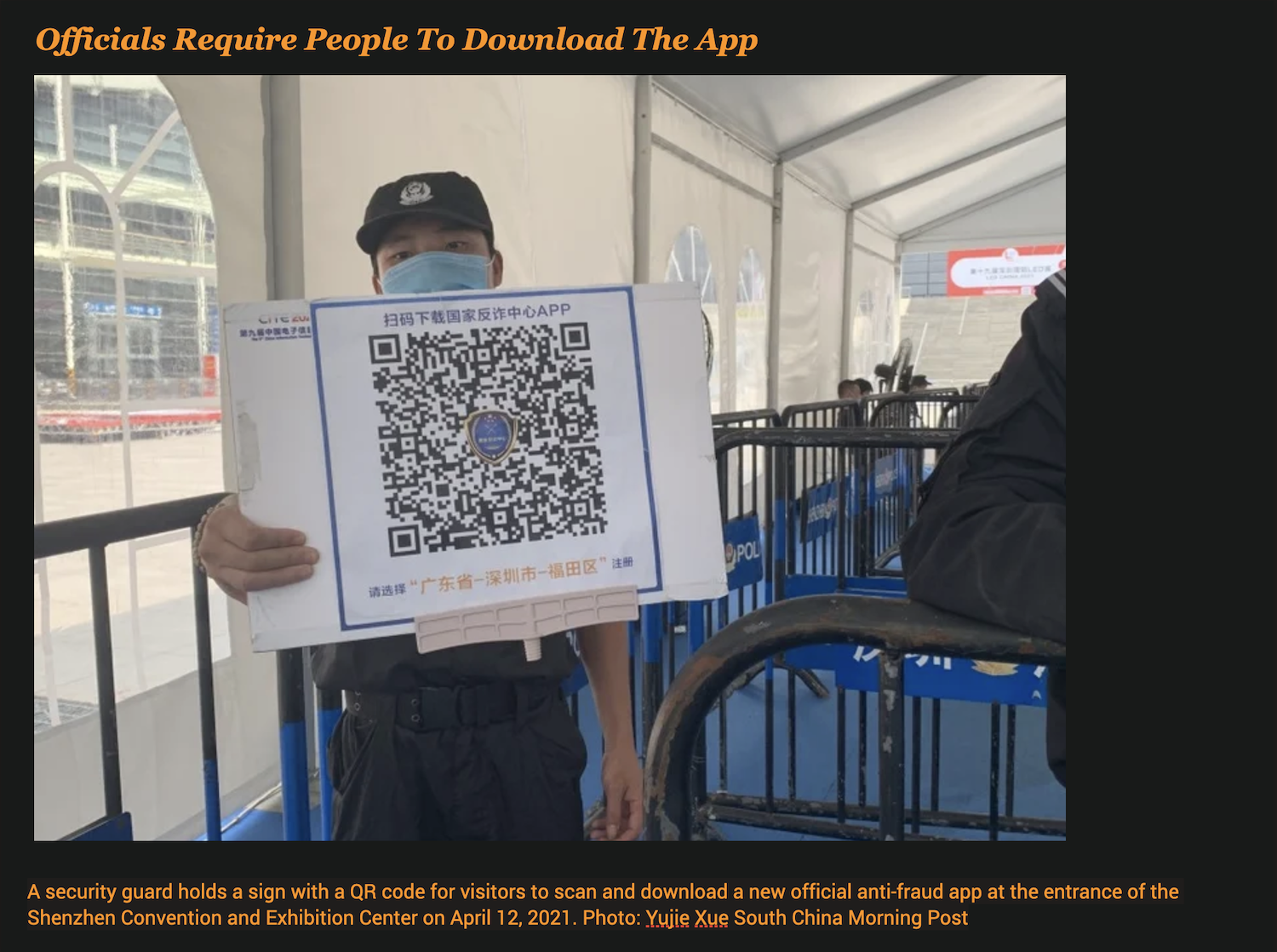 Even though the App claims on the App Store that it does not collect any user data, when users download the app and try to register the app requires that they submit their real name, national ID number, phone number, address and facial data.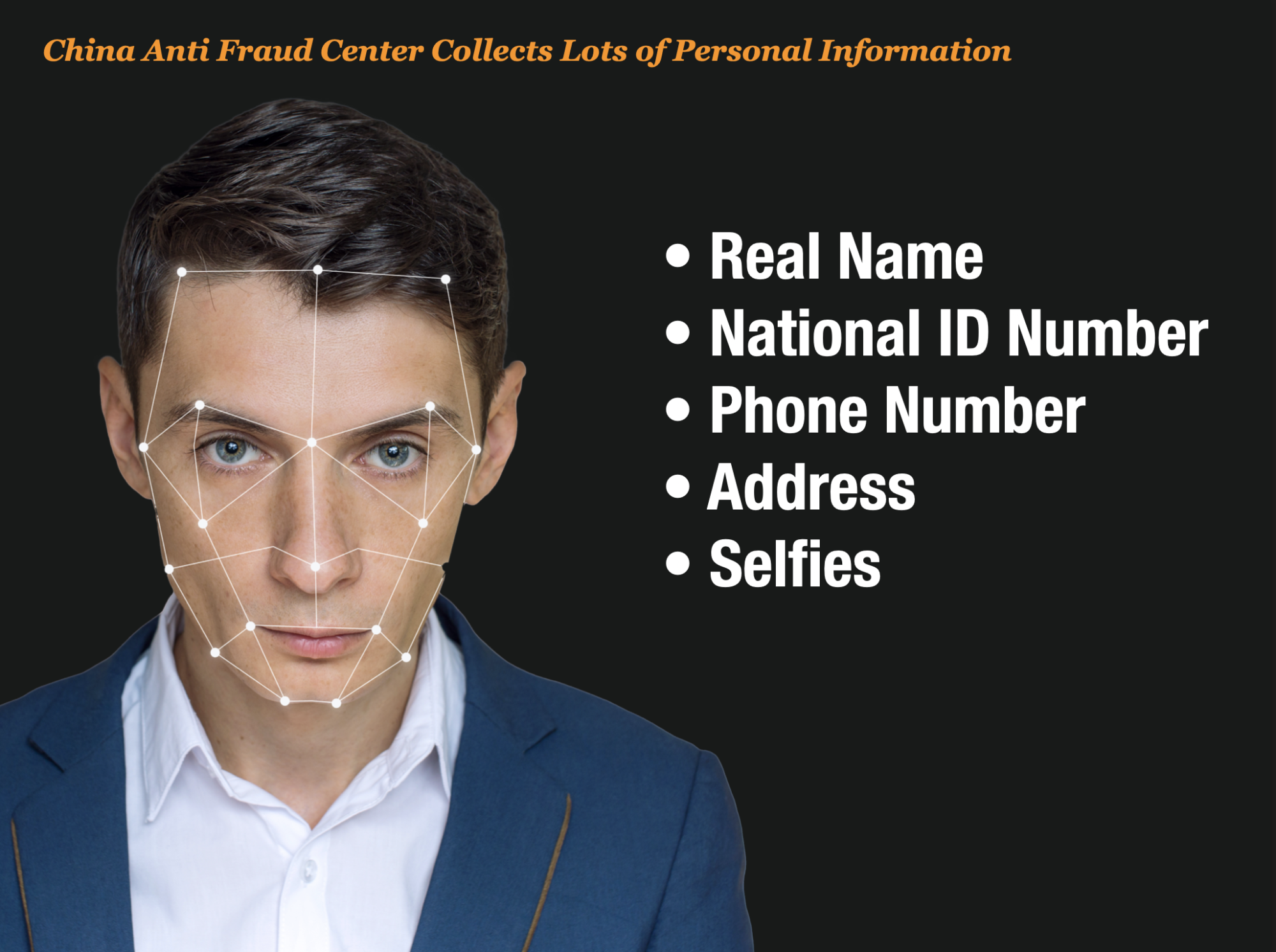 Users are concerned that while the app indicates that it does not collect data, that it could be used to track their every move and spy on them.
Other users on the other hand, are more trusting. Telco fraud in China is skyrocketing and many are happy to have the government protecting them from fraud.
The question is, is the purpose of this app to prevent fraud, or is it something else? That seems to be the general feeling 4 weeks after this app has launched.