Years from now, they might call Viktoria Nasyrova The CheeseCake Killer because she has been involved in two suspected poisonings of women she defrauded.
Olga Syvk, a Ukrainian immigrant salon worker, testified last week about her near-death experience after eating a slice of cheesecake and later some soup provided to her.
She testified that Russian scam artist Viktoria Nasyrova gave her a slice of poisoned cheesecake in failed identity theft attempt against her.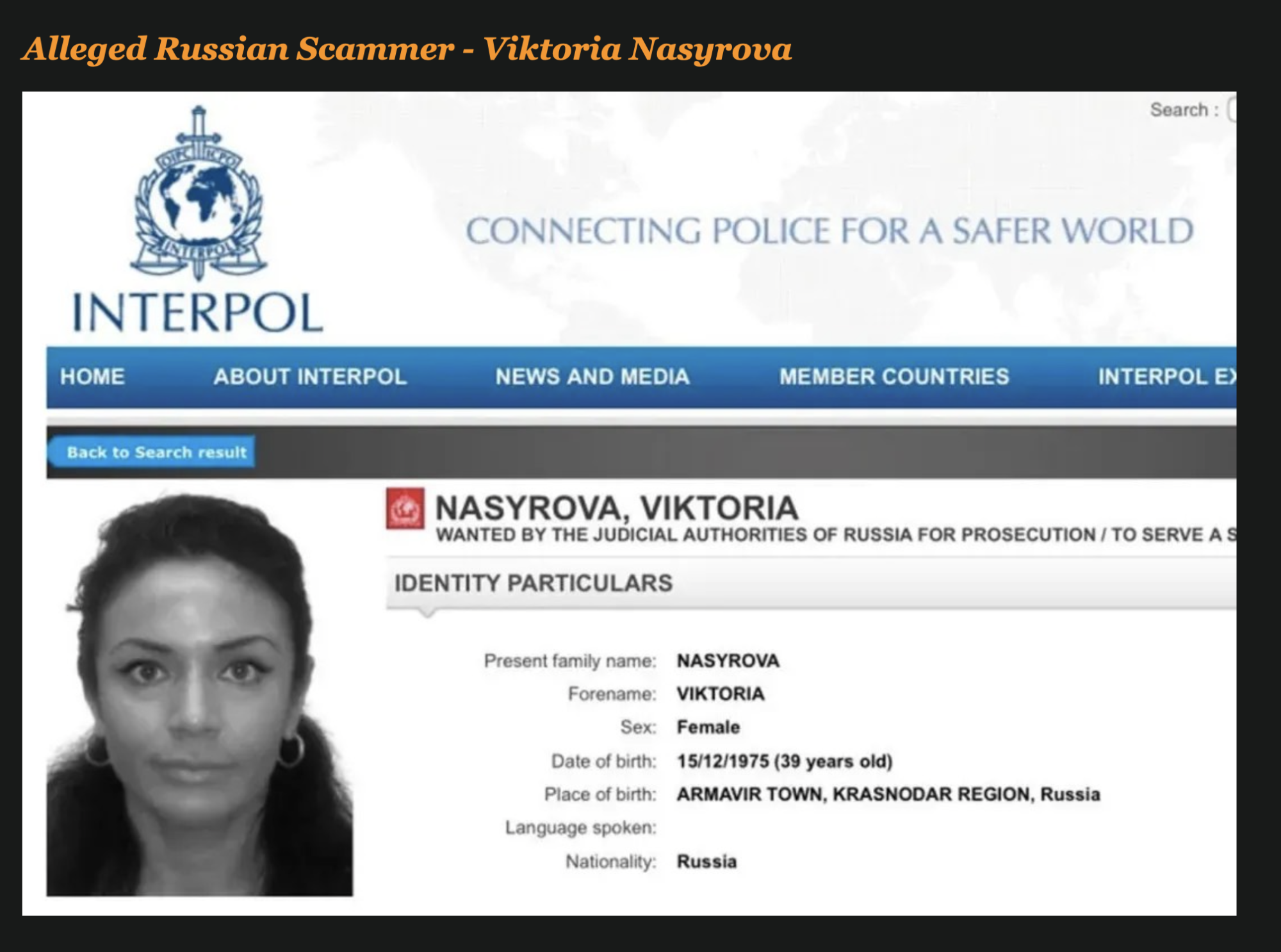 It turns out Viktoria had laced the cheesecake with a powerful tranquilizer, phenazepam which was developed in the former Soviet Union in the 1970s.
After being incapacitated, Olga testified that the suspect fled with her passport, employment authorization card, a gold ring, and cash — and collected about $100,000 by selling off her clothes and jewelry as she lay on the edge of death trying to recover.
She Was Targeted Because She Looked Similar To The Fraudster
It wasn't until after the crime that Olga realized she was targeted because she bore an eery similarity to Viktoria Nasyrova.
This is a case of Doppelganger identity theft because it would so easy for the fraudster to assume the identity of what she suspected would be a dead woman.
She told The Daily News, "In some pictures, we really do look the same," said Tsvyk. "We look like two sisters."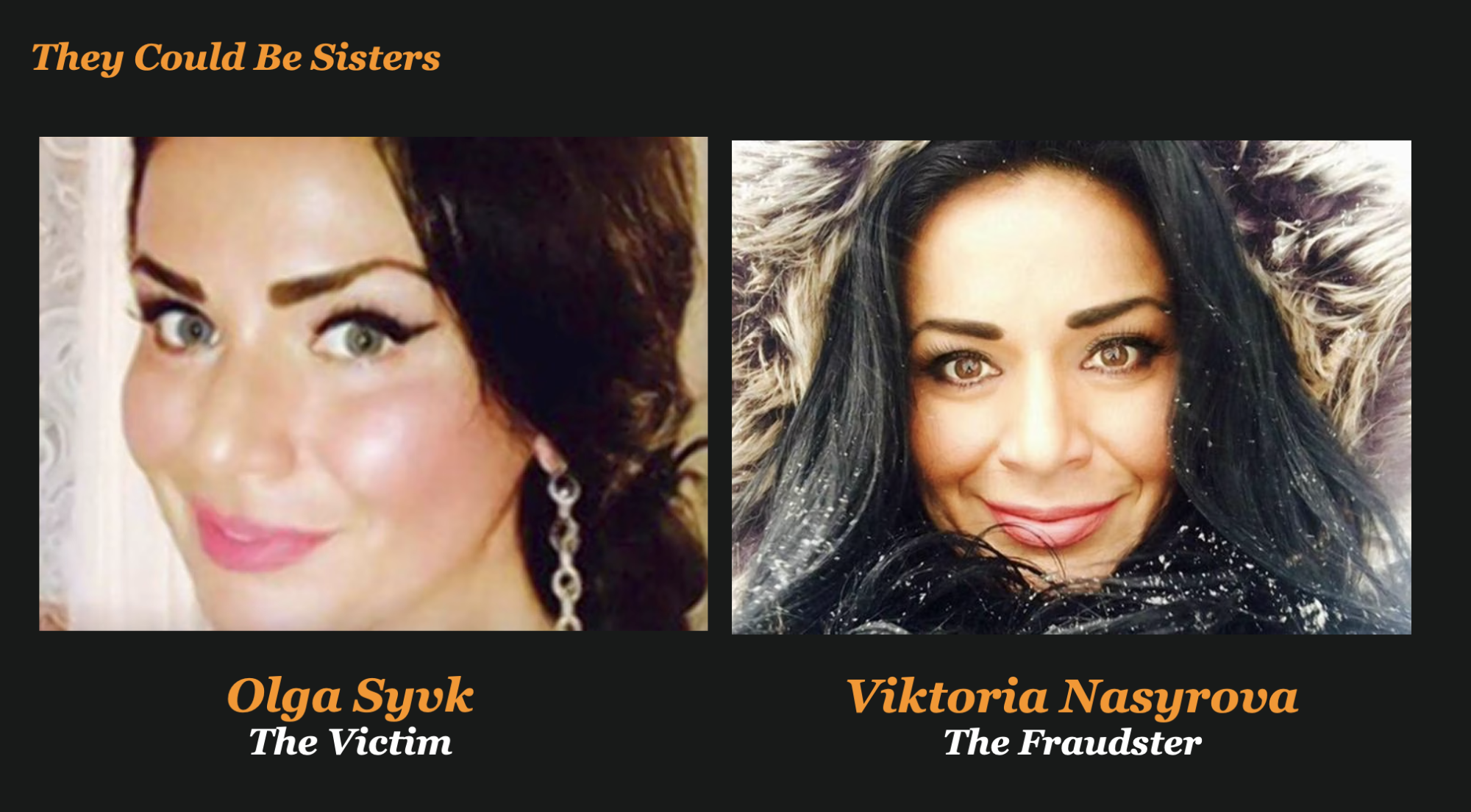 The Identity Theft Scheme Was Designed To Incapacitate or Kill Her
Olga had met Viktoria when she came to her beauty salon 6 months before she was poisoned. On the day of the poisoning, Viktoria asked if she could come directly to Olga's home.
Olga didn't like people coming to her home. Particularly customers she did not know well but relented after Viktoria convinced her and said she would bring a slice of cheesecake from the best bakery in Brooklyn.
According to The Daily News, "Nasyrova ate two pieces before sharing a third slice with Tsvyk, who nibbled at the cheesecake and soon vomited. She spent the night sick in bed, and remained in a daze when Nasyrova appeared at her home the next morning with the chicken soup."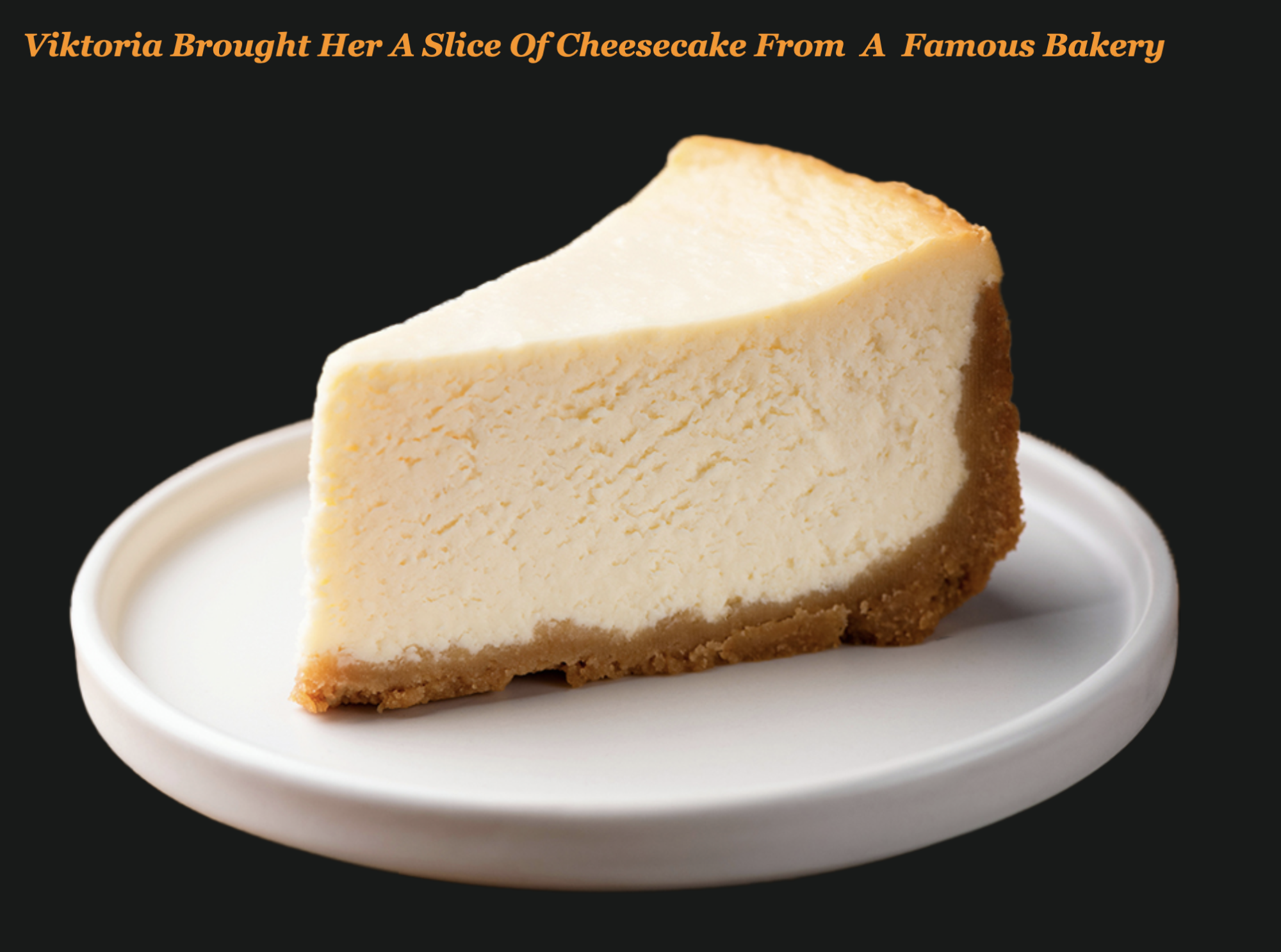 Olga soon slipped into a coma and was rushed to the hospital.
Viktoria then tried to stage the crime scene and make it look like a suicide. "Olga said Viktoria dressed her in a nightgown and tossed a handful of pills around her bed to make the scene look like a suicide."
"I couldn't get up from my bed," Syvk, told the Daily News "My head was aching terribly. My sister was helping me to the bathroom. At first, it was very bad, but then gradually, it became better."
The Cheesecake must have been loaded with Poison because it made Olga throw up immediately after taking it. That probably also saved her life.
During this time, Viktoria fled the scene-stealing her passport, her employment authorization card, a gold ring, cash — and $100,000 worth of clothes and jewelry.
Viktoria Fled New York After She Is Accused Of Murdering Another Person With The Same Scheme
Perhaps Viktoria tried to kill Olga because it had worked for her before.
In 2014, she was accused of murdering 54-year-old Alla Aleksenko by feeding her poisoned cheesecake as well.
The crime was eerily similar to what Olga had experienced.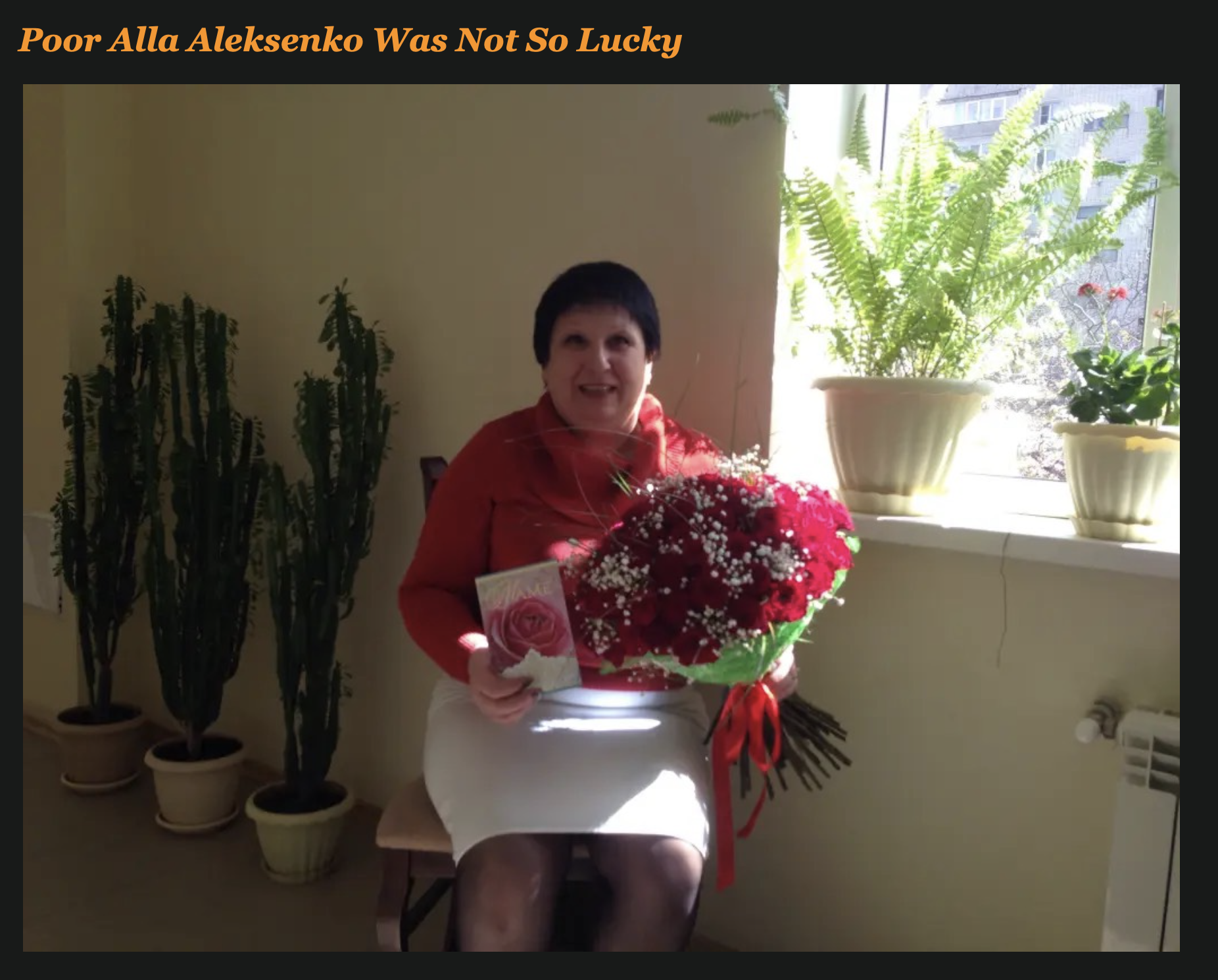 According to the New York Post, "Viktoria killed her for cash in Russia — then fled to Brooklyn and hid in plain sight near her victim's daughter for more than two years."
Viktoria had been caught on a traffic camera driving a rental car with Alekseenko's limp body in the front seat the same day as the murder — and failed a lie-detector test when brought in for questioning, court documents allege.
Earlier that day, Alla's daughter had texted her urgently saying, "that she was in danger and that Viktoria was a scam artist who wanted to take her money and apartment,"
Nasyrova is suspected of killing Alekseenko over the $52,000 she made from selling her late mother's house in Krasnodar.
Nasyrova moved to New York City in 2014 from Russia to avoid authorities after allegedly killing 54-year-old Alla Aleksenko, whose charred remains were found buried in a grave in western Russia.
Nasyrova allegedly escaped Russia by having sex with a local police officer there.
When she returned to the US, she financed a lavish lifestyle after landing in Sheepshead Bay by drugging and robbing elderly men.
She Has Been Charged And Is Currently On Trial
Viktoria Nasyrova was charged with attempted murder, grand larceny, reckless endangerment, unlawful imprisonment, and other charges.
Viktoria is fighting the charges and claims, "I know this young woman. I can tell you I did not force her to eat it."
But other witnesses will take the stand against Viktoria. A Queens man claims Nasyrova drugged him after meeting her on a Russian dating site in 2016. The man had eaten fish and vegetables cooked by Nasyrova and was hospitalized three days later. According to him, "His symptoms almost mirrored that of Olga's.
She faces up to 25 years in prison if found guilty.