A woman posted a heartbreaking request for help on Reddit. This week she pleaded for help on Reddits UK Personal Finance with a terrible situation regarding 2 bounce back loans.
Bounce Back loans are the UK's equivalent to Paycheck Protection Loans here in the US and they provide a 100% guarantee to lenders who offer low-interest loans of up to £50,000 to small companies whose trade has been damaged by the Covid-19 crisis. If the company defaults, the government will cover the losses.
As it turns out, her boyfriend, or should I say "ex boyfriend", applied for and received 2 bounce back loans on 2 dormant businesses she had established years earlier. He then proceeded to quickly extract 50,000 from one of their joint accounts and then skipped town.
You can read exactly what she wrote here.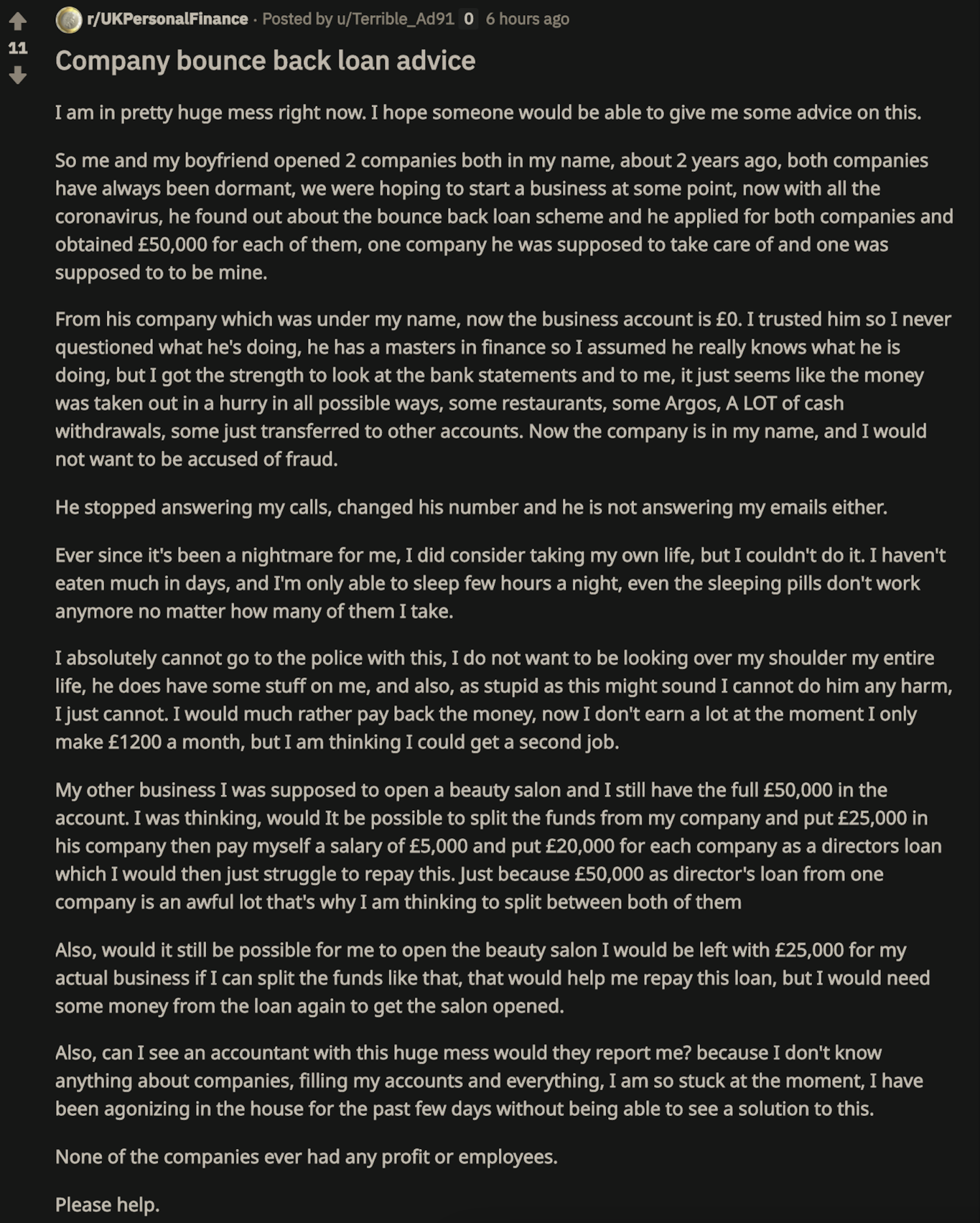 Redditors Were Quick To Point Out The Fraud
Somebody was quick to point out that she could be found 100% culpable as it was her company, not his.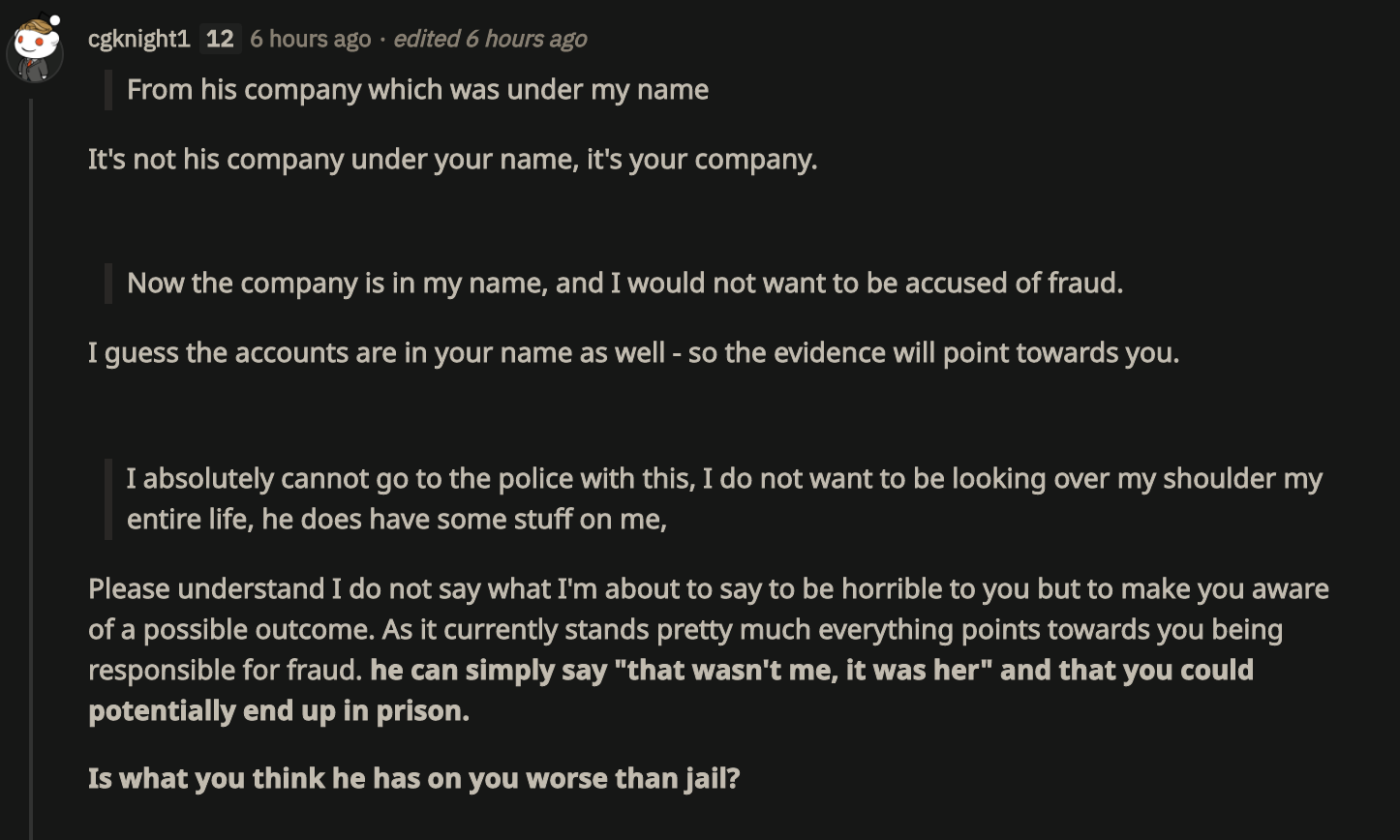 Other were quick to point out that if she tried using the remaining funds that she would be continuing a crime and needed to report to the police.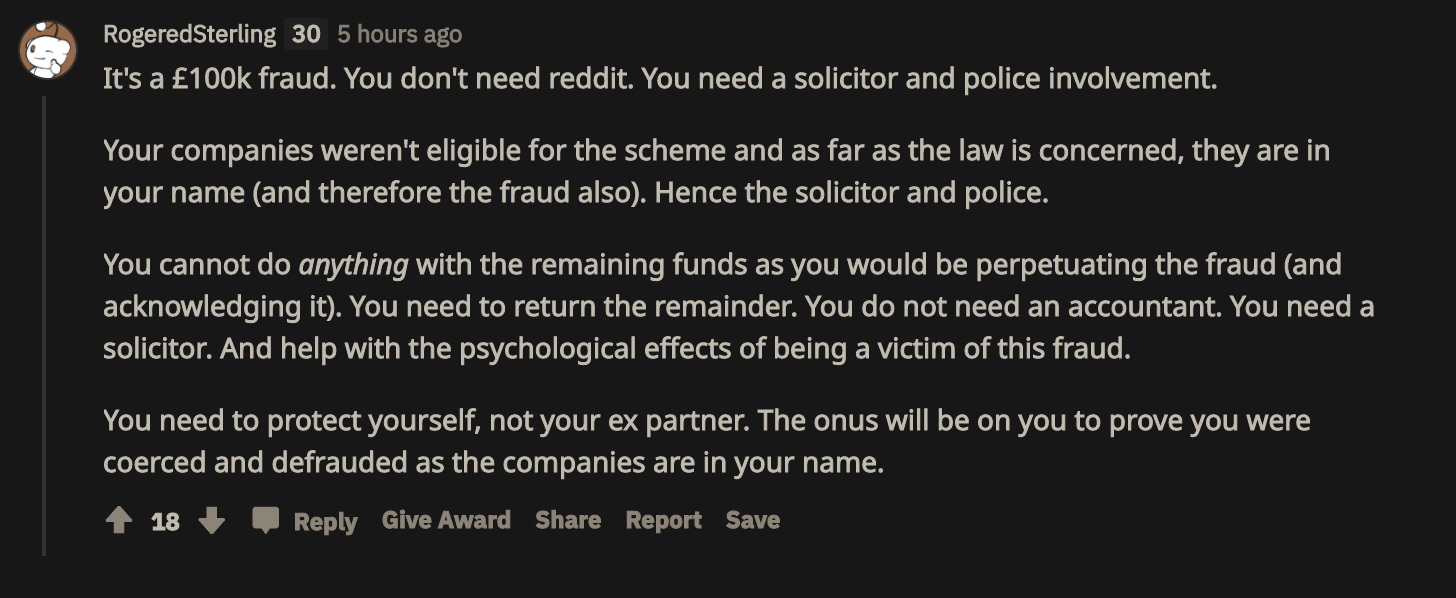 Others were more supportive and tried to offer practical advice, telling her once again to go to the police and report everything.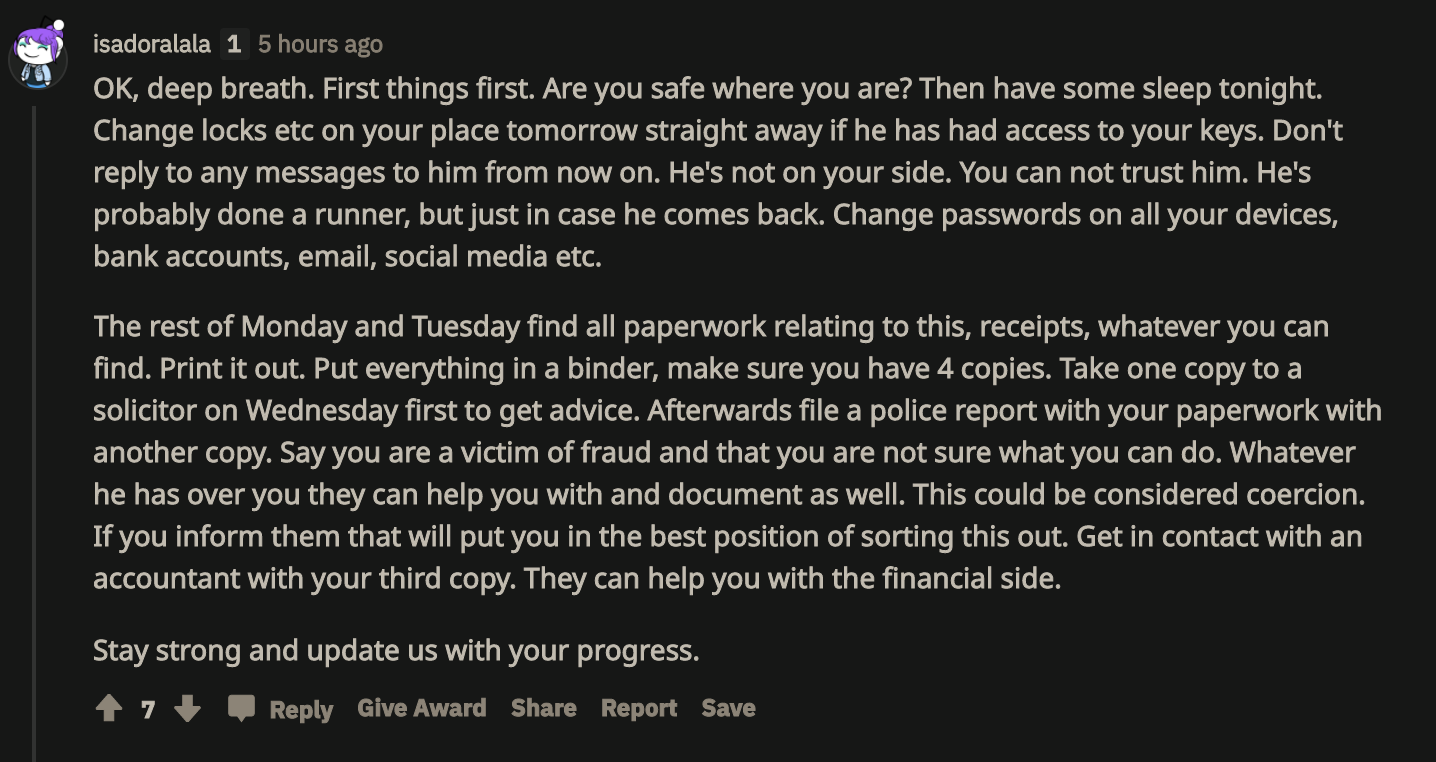 Needless to say, she was really shaken up about the whole thing. Not only did her boyfriend leave her, but he broke her trust in the most sinister way possible and left her in a world of hurt. I hope she can find the right way out of this big mess he created for her

Bounce Back Loans Were Subject to High Rates of Fraud
The UK's Bounce Back Loan program, much like its US counterpart Paycheck Protection Loans were subject to catastrophic levels of fraud.
So far, the government has loaned over £43 billion in the program to over 50,000 businesses but experts believe the program was fraught with fraud.
Experts believe that approximately £1 billion in funds were given to fraudsters, however, some believe that the number could be far higher. The total estimated loss rates on the program could be 65% of the total amount loaned. That means that losses could be $22 billion or more by the time all is said and done.
The warning bells on the program have been ringing for a while. Keith Morgan, chief executive of the British Business Bank, wrote a letter back in May warning of the very real fraud risk.
He believed that the self certification aspect of the loans was flawed and that there would massive losses.