By now you you've likely heard the story of Charlie Javice. She is accused of creating 4 million fake student accounts to inflate the user count of her company Frank, which she then used to sell the company for $175 million on Chase. In reality, she only had about 350,000 customers.
Well, interviews with former employees and colleagues of Charlie is shedding more light on how she ran the company.
They referred to her as the "King of Magic Numbers" – a suitable title for someone that managed to fool the brightest minds at Chase.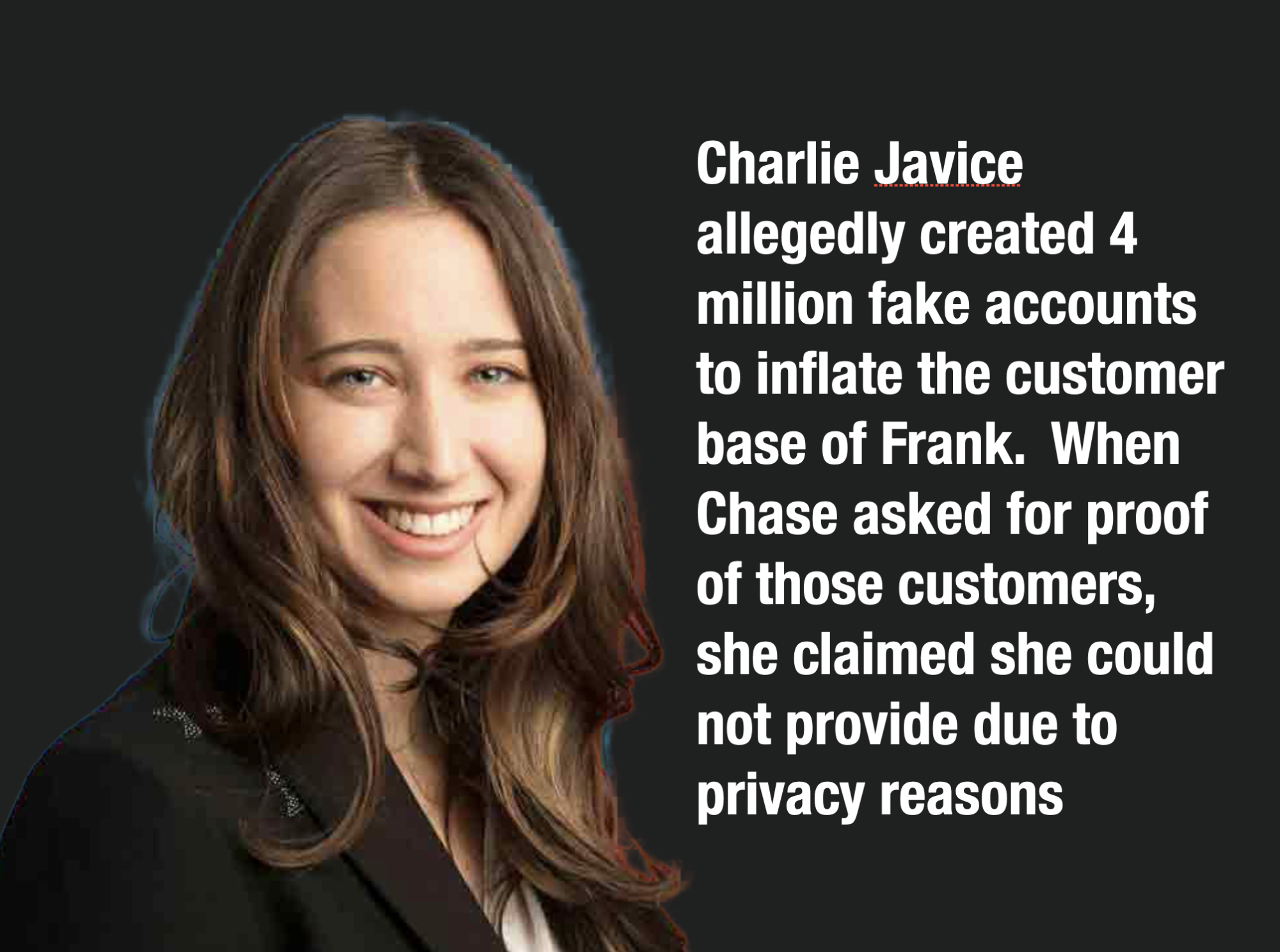 Show More Numbers On The Website
According to employees of Frank, Charlie Javice, told them to change the company's website to show it had more customers than it really did.
According to documents filed by Chase. It was January 2021 and she was preparing for a big meeting with investment banks because she wanted to sell the company. She told her team to change Frank's public-facing customer numbers, to state that Frank had 4.25 million student customers.
The WayBack Time Machine Doesn't Lie
And it's all right there when you go back and look at her website historically. This is the Frank website from January of 2021. It clearly shows about 350,000 students.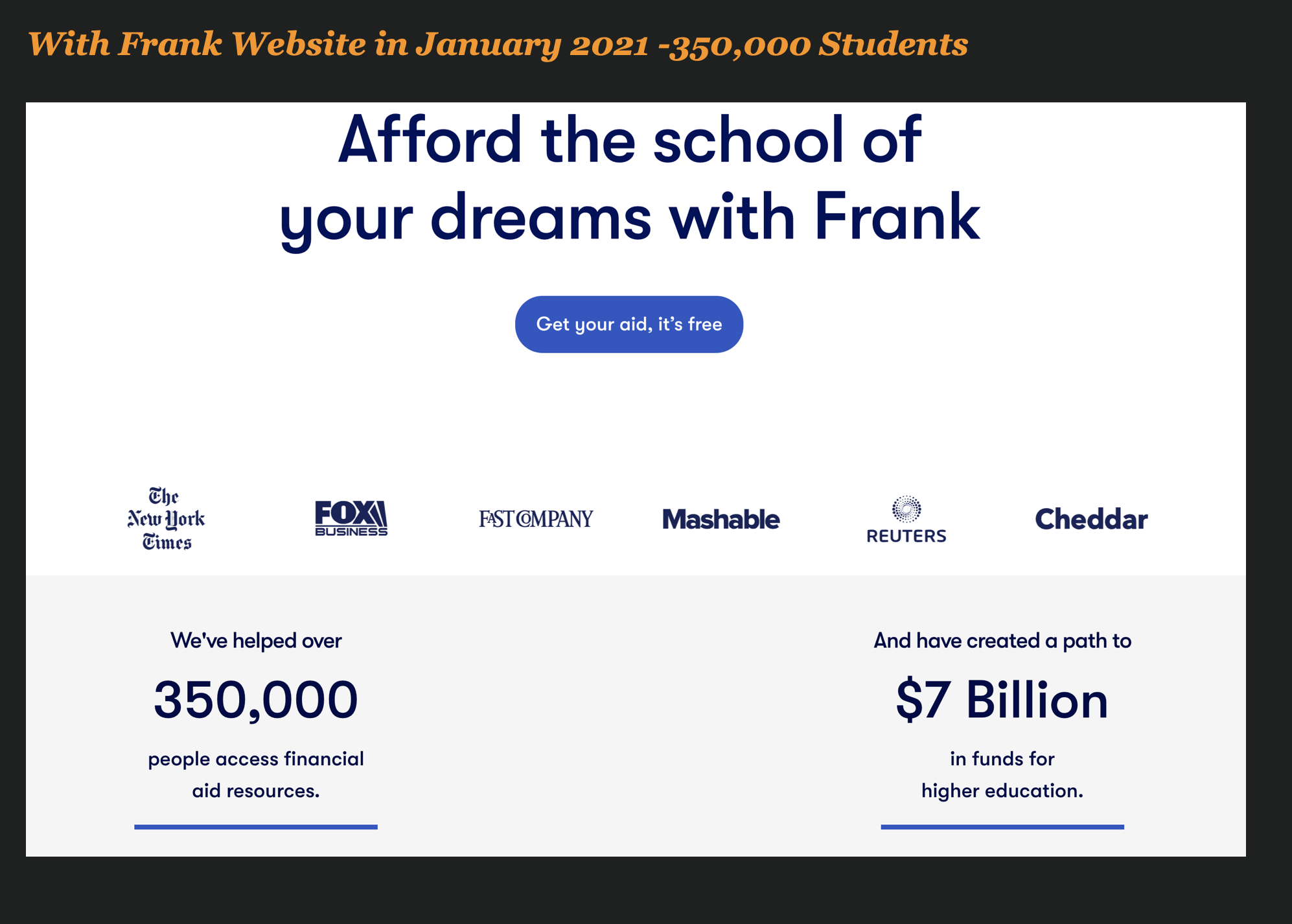 And this the Frank website less than 30 days later. The number now shows 4.25 million students.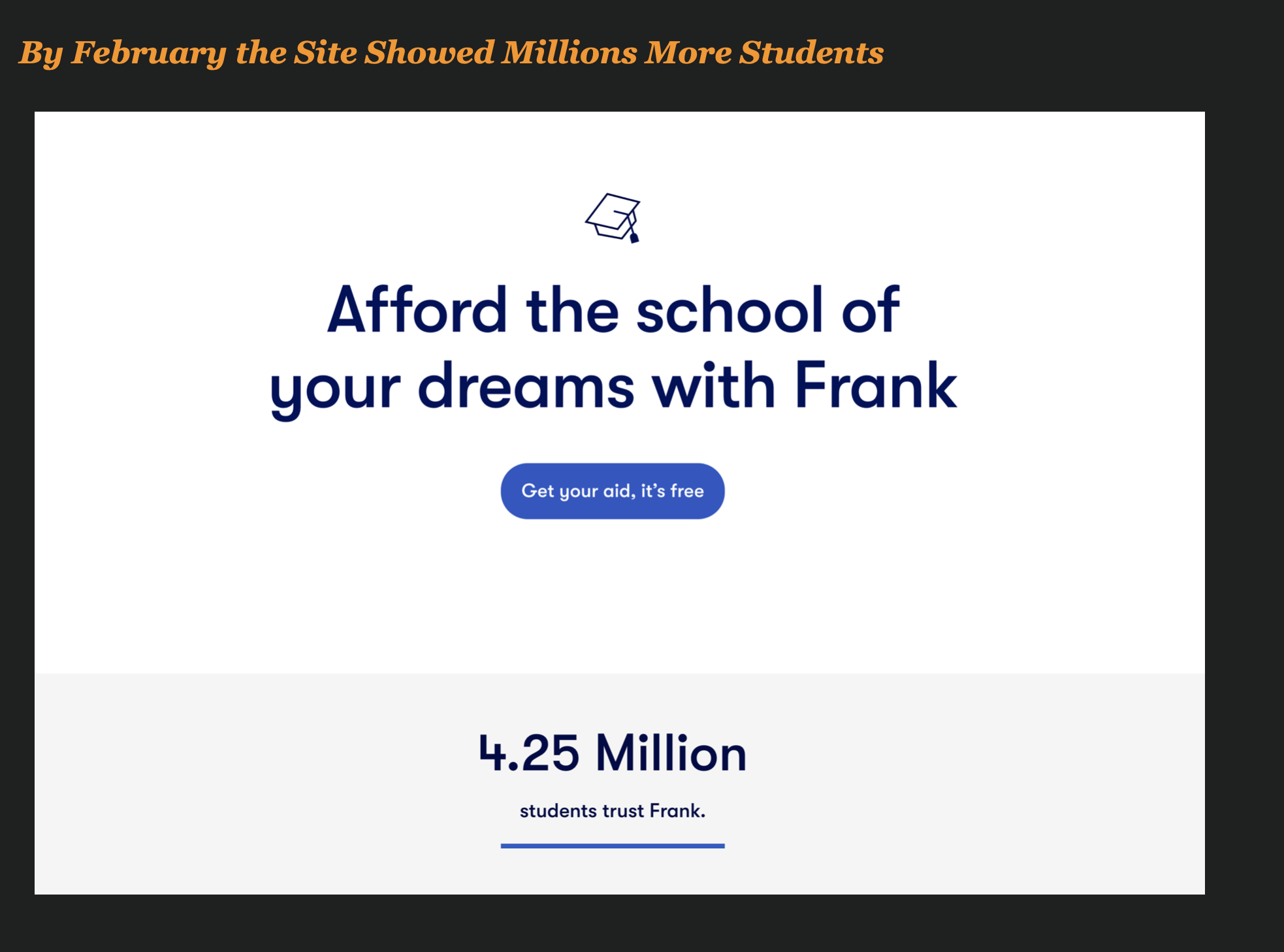 She Switched Her Number from Users to Visitors To The Website
Javice justified the switch by telling employees that she had changed Frank's reporting metric—website visitors would be treated as users, court documents said.
Employees at the company were surprised by the change and in slack messages expressed their concern.
Slack messages from January 2021 read – "these look like Charlie numbers," "charlie is the king of finding magic numbers haha" and "do we really have 4.25M students?"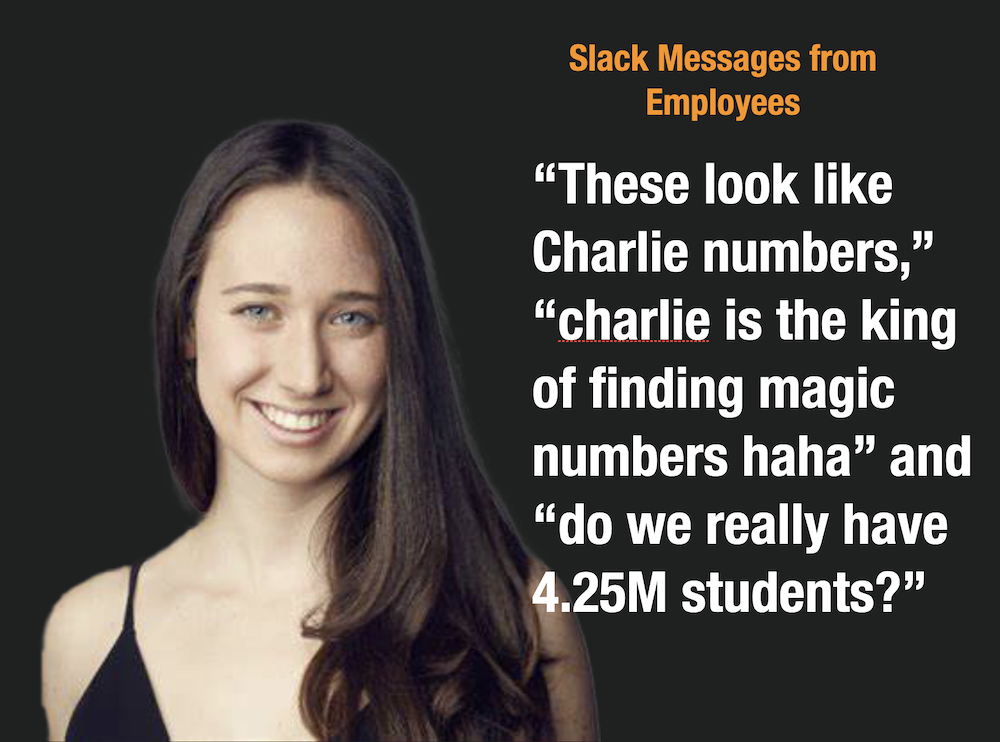 Pick What Metrics Look Fantastic!
According to an article in Fortune, "The switch in the company's public numbers caused a "groundswell of concern" at the startup that prompted a Frank executive on Jan. 19, 2021, to ask Javice to "please wait" to change the figures, the court filing said.
A month later, Javice told Olivier Amar, Frank's chief growth officer, to "pick what metrics look fantastic" and that "we're gonna make numbers happy," according to a text exchange from Feb. 25, 2021.
Javice Says Chase Knew All Along
While Chase is suing her, and she faces criminal charges, Javice claims that Chase was well aware of the reality of her company and that she did not fool them.
Maybe she read the headlines that Chase was "scared shitless" about fintechs and she found an easy mark because they were motivated to capture startups in the lucrative student market.
Who knows, but this case is very interesting!