As I have said time and time again, using a CPN is a crime and you can go to jail if you use one. Well, a Bonny and Clyde couple got greedy and used their CPN's to steal cars, apply for credit cards, buy gift cards, and buy luxury motorcycles. They even tried to buy a condominium complex.
Apparently they thought their string of good luck would never run out – but they were wrong. And now they are in Jail.
Police Arrested the Couple Who Were on The Lam
Police in Scottsdale Arizona arrested a couple who used fake names, synthetic identities, and fake identification cards to purchase luxury vehicles, motorcycle and manufacture, and over $100,000 in gift cards.
Police say Ekene Sampson Akpuru, 30, who also goes by Patrick Beckham and his girlfriend 29-year-old Lauren Elizabeth Lees, used faked identifications and stolen social security cards to make many purchases across different types of businesses.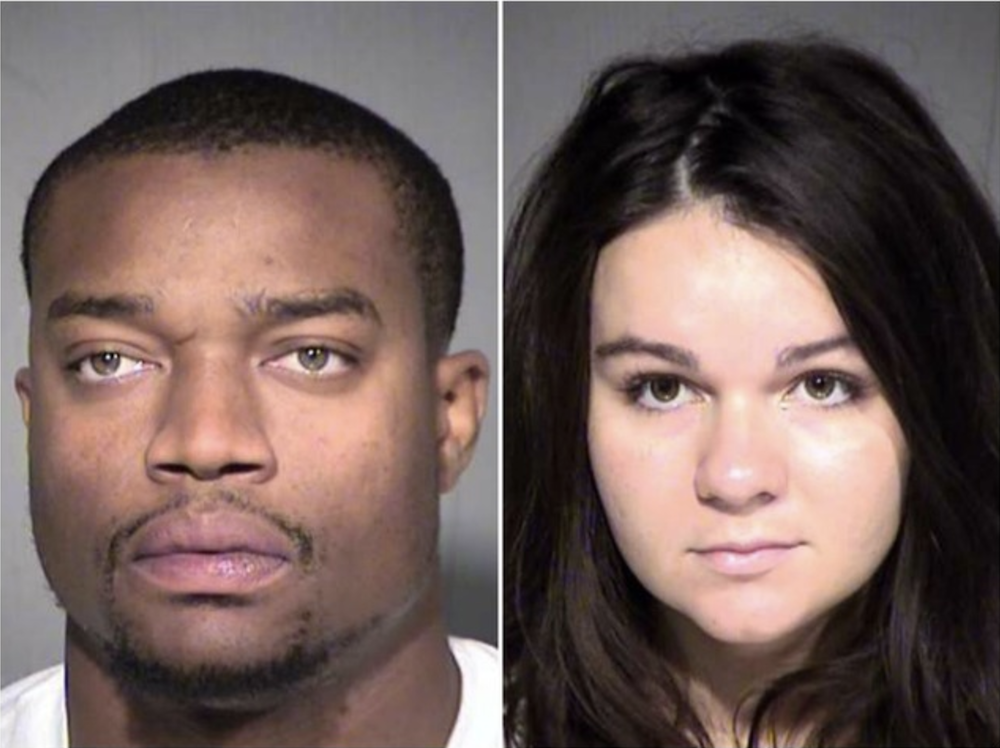 Police nabbed the couple when Akpuru, going by the name Beckham bought a 'Slingshot' from Indian Victory Motorcycle of Scottsdale.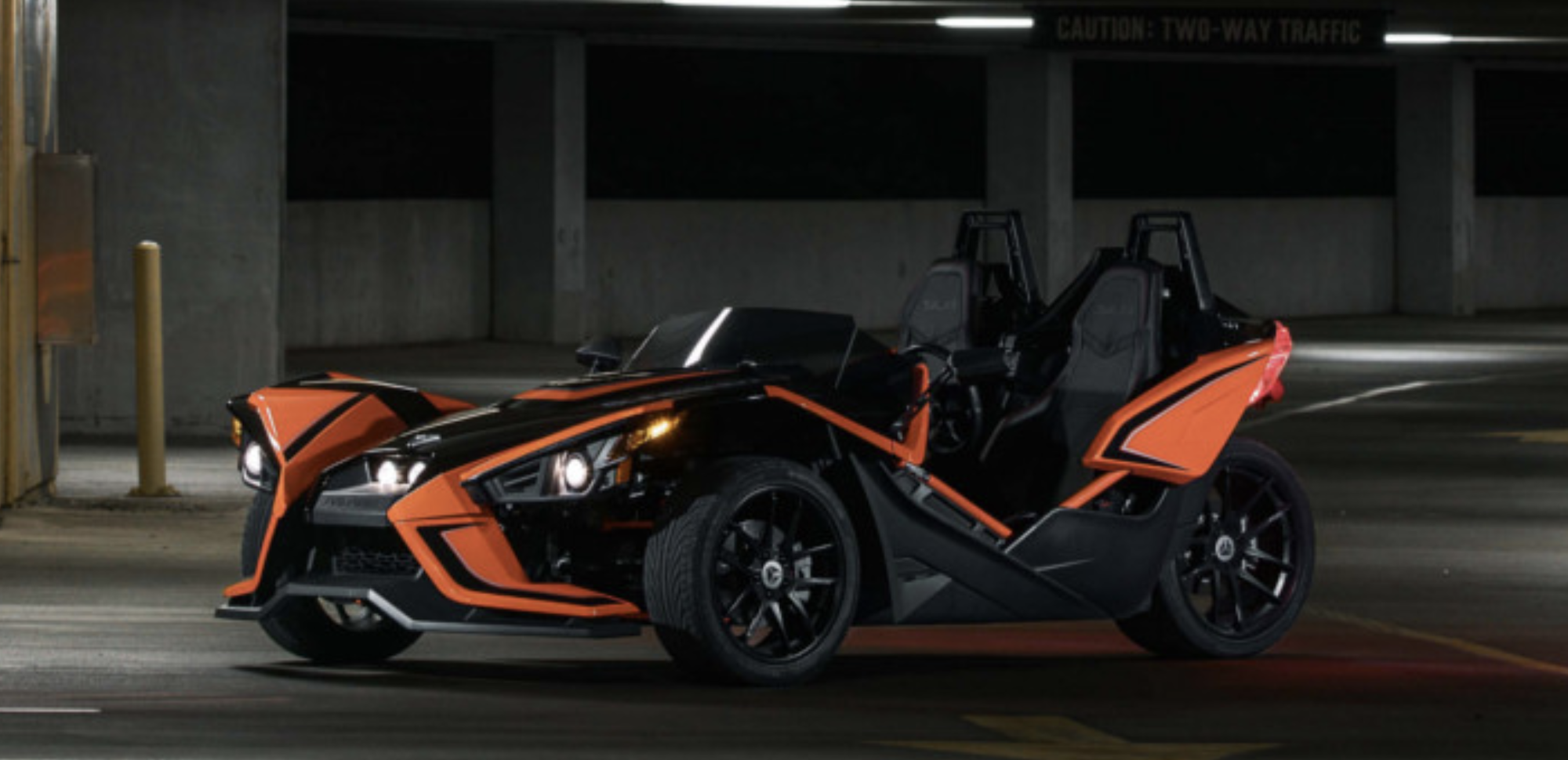 He used a fake Social Security card and a Minnesota driver's license as identification to make the purchase. He used the same ID's when buying a Mercedes in Scottsdale. The social security number was issued in 2009 and Police tracked down the Social Security number to a child in Oklahoma.
When he was arrested, not only were they trying to purchase the expensive motorcyle, but they were also in the process of buying another $245,000 Mercedez Benz.
In addition to the Mercedes and Slingshot, he used the money to buy a condo in Scottsdale.
He also applied for credit cards using the CPN and then used the credit cards to purchase thousands of dollars in gift cards and sent money to accounts in Nigeria.
When arrested, they searched their home and car and they reportedly found numerous unused gift cards worth over $140,000.
The couple had been on a crime spree for quite some time as Akpuru (A Nigerian Citizen) is in the United States on an expired Visa and fled from his homes in Georgia and Pennsylvania to Arizona to avoid two active warrants for his arrest.
He Brings Shame to Nigeria
In an article posted on "Shameful in America", George Otumu, the Foreign Bureau Chief, had harsh words for Akpuru, in this article.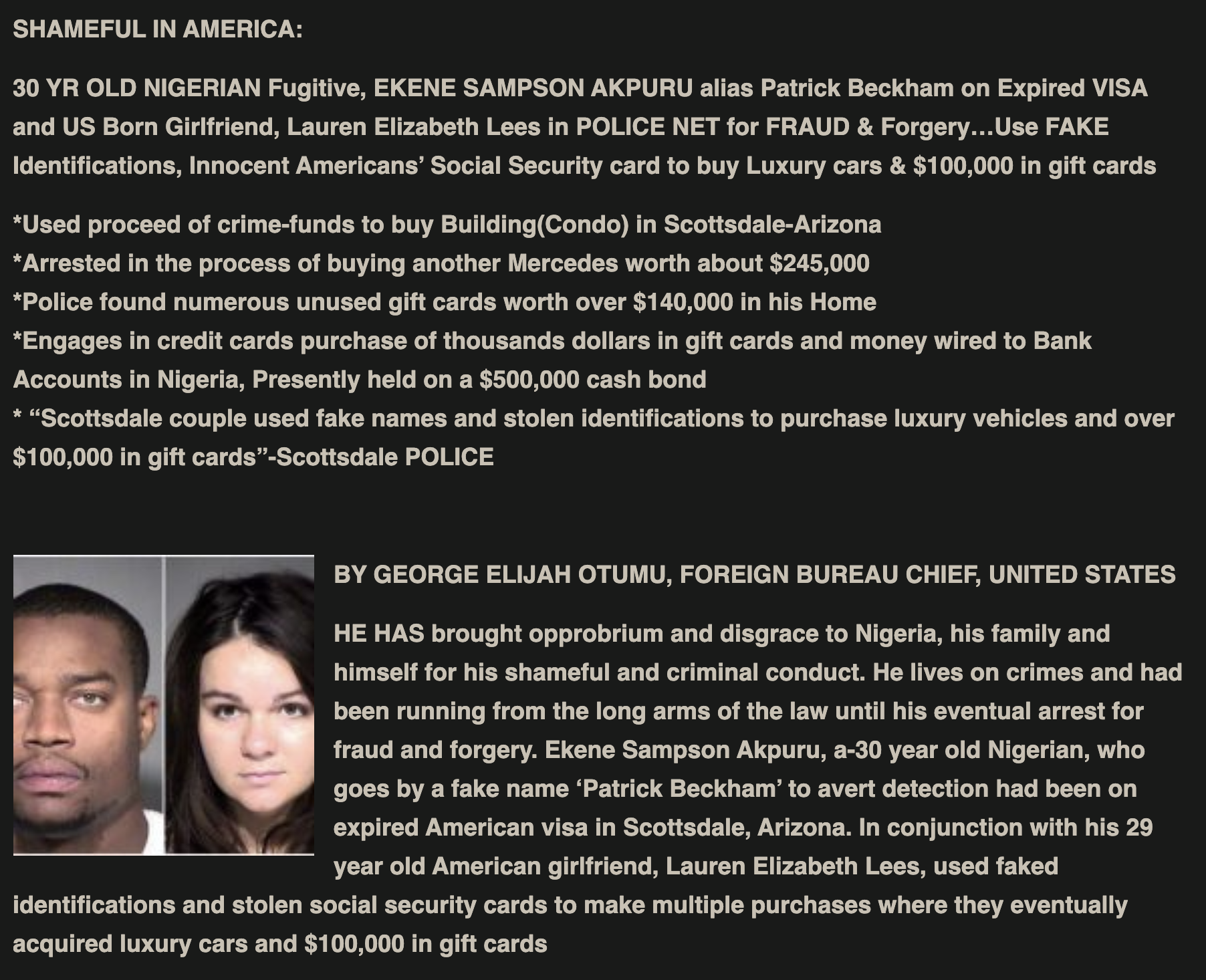 This an interesting story we'll keep following as they are brought to justice.