Some car dealers give the auto industry a bad name. And some dealers are doing just that in the midst one of the worst pandemics of our time.
Car dealers have been using fake COVID-19 Stimulus checks and official-looking government envelopes to trick consumers into coming down to the dealerships.
The envelopes and the checks, however, are nothing more than a marketing ploy. An incredibly distasteful marketing ploy at that.
The first offender is Dempsey Dodge Chrysler Jeep , an auto dealer in Plano Illinois. Reddit users posted copies of an official-looking COVID-19 Stimulus mailing which was nothing more than advertisement to attend a sale. There was no check inside but a flyer that advertised a sale at the dealership.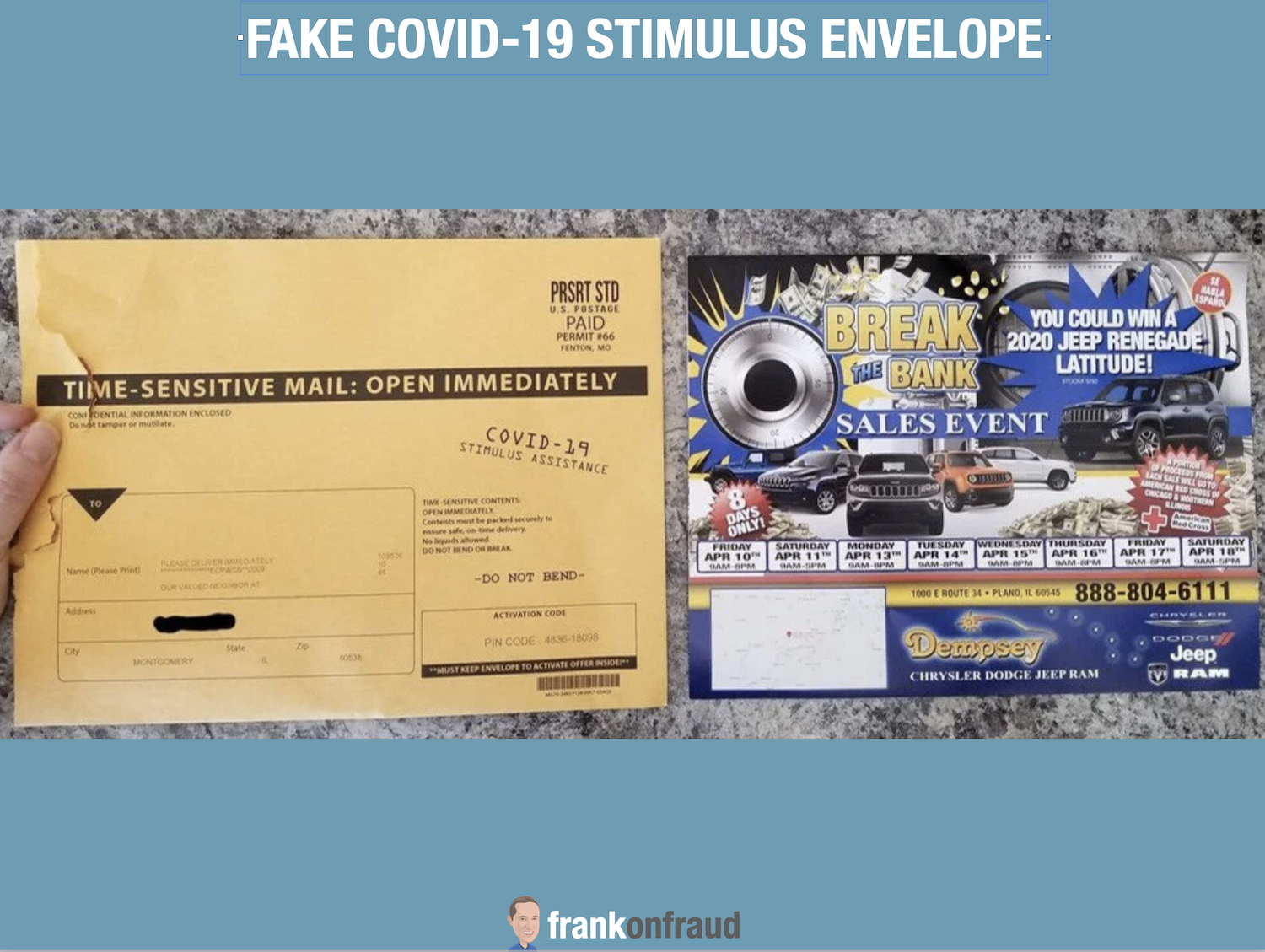 Dempsey Chrysler Jeep Dodge plastered their phone number and it has been circulating social media as a scam with this title "Fake Coronavirus Stimulus 888-804-6111". Some post encourage other people to call the number and complain.
The second offender was a bit more underhanded and disguised their scammy offer as a real looking stimulus check. It was not a check after all but a discount towards a car.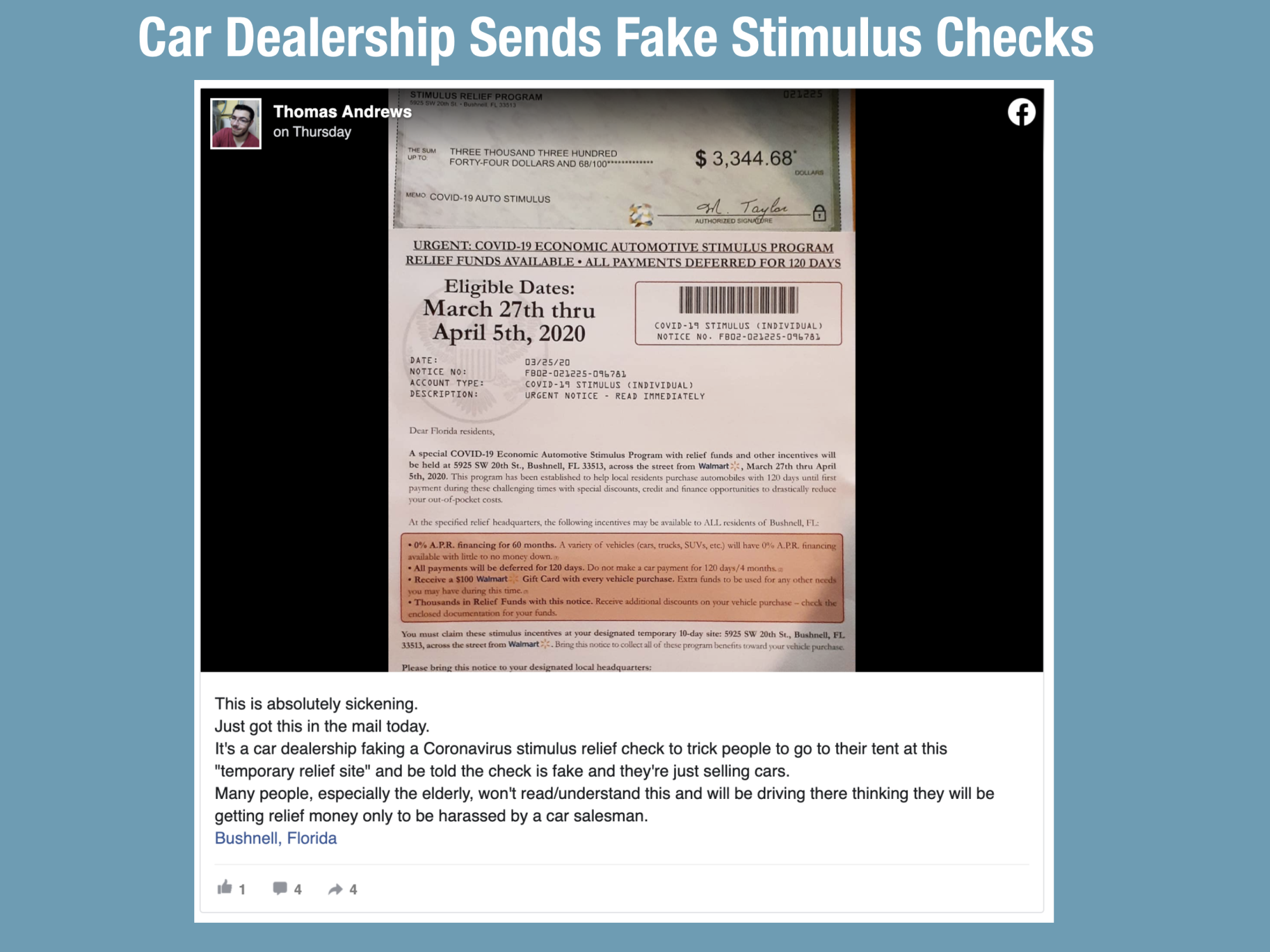 These types of underhanded marketing techniques are really uncalled for and give the auto industry a bad name. Taking advantage of people when they are at their most vulnerable is not a great way to create a loyal customer base.