BioCatch, the global leader in behavioral biometrics, announced today that it has launched Mule Account Detection, the first ever best-in-class solution that delivers comprehensive protection against money mules, people who, at someone else's direction, receive and move money obtained by criminal means.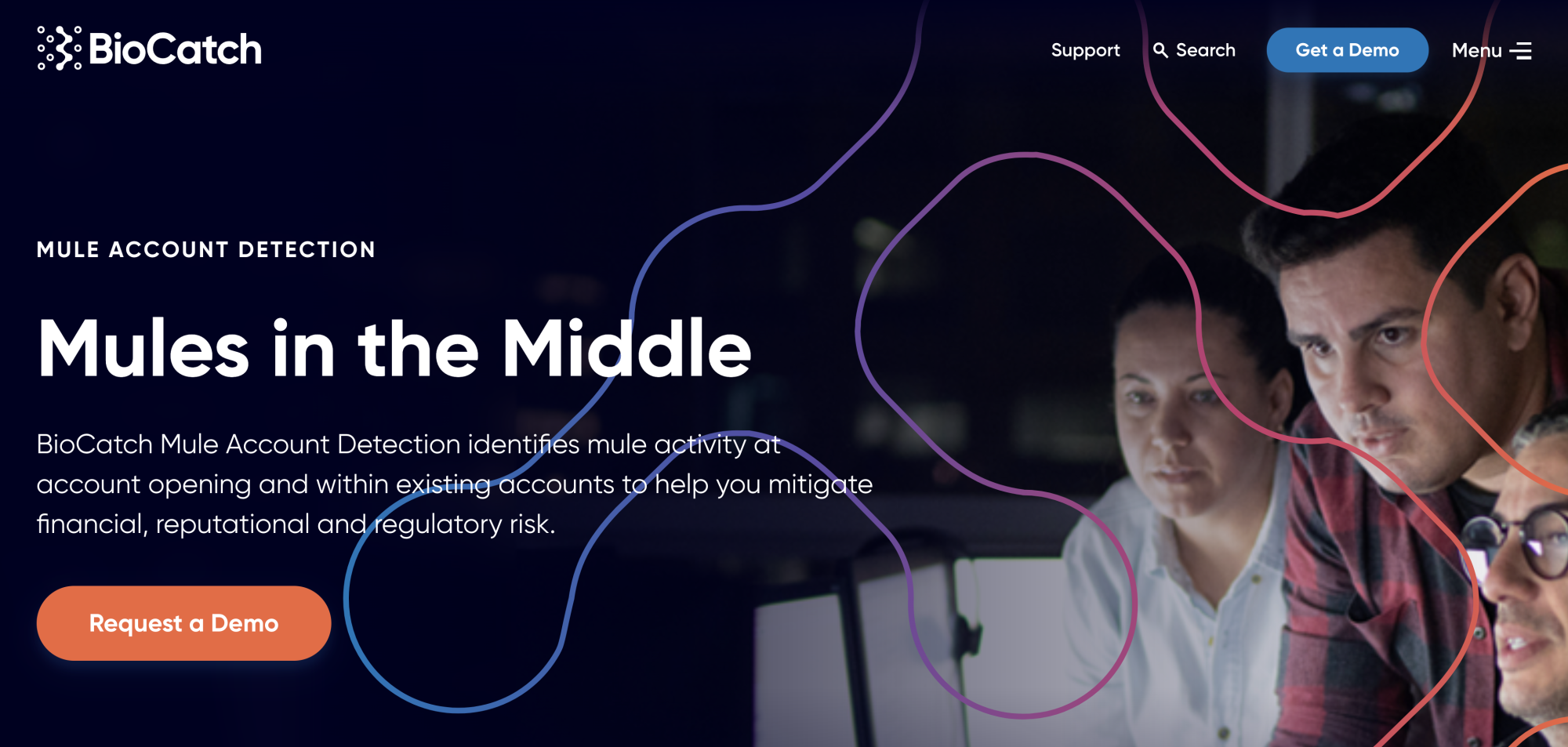 A Critical Link in the Fraud Supply Chain
Mule accounts are a critical link in the fraud supply chain, allowing criminals to cash out at the end of the money laundering process. Cybercriminals have used these schemes to capitalize on the global pandemic, resulting in new scrutiny from global regulators directed toward a financial institution's detection and handling of money mule accounts.
When mule accounts are left unaddressed, financial institutions can face major financial loss, regulatory issues, and reputational risks. According to a recent survey by Aite-Novarica, 64% of executives state their institutions have taken a greater interest in tracking, detecting, and preventing mule activity. The BioCatch Mule Account Detection solution addresses these concerns by running continuously in the background of every digital session, monitoring for anomalies that can suggest an account is operating as a money mule.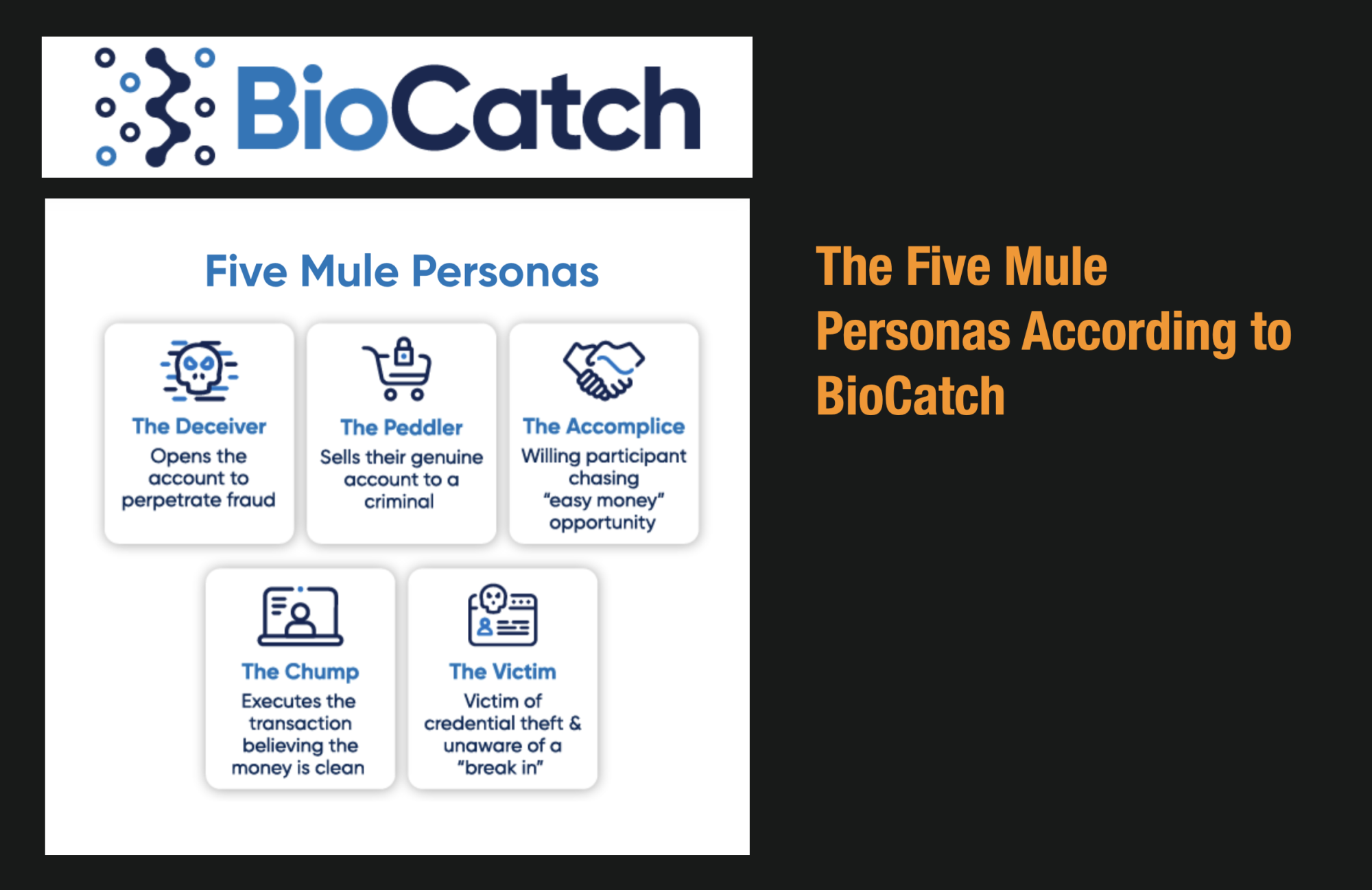 A 78% Increase In Mule Activity In Kids Under 21
With billions being pumped into economic stimulus, the opportunity to defraud government programs afforded cybercriminals an unprecedented opportunity. To cover their tracks, fraudsters took advantage of the vulnerability of individuals by using their accounts to move money between financial systems around the world. Recruitment of money mules has been at an all-time high, with children and young adults being particularly vulnerable to money laundering schemes. According to Cifas, a not-for-profit fraud prevention organization based in the UK, there was a 78% increase this year in suspected money mule activity in the accounts of those under the age of 21.
"The issue of mule account detection is complex because there are many different scenarios at play. A financial institution could be dealing with a criminal using a stolen or synthetic identity to open a new account for money mule purposes or taking over the trusted account of an unwitting victim to launder stolen funds," said BioCatch CEO, Gadi Mazor. "BioCatch Mule Account Detection applies machine learning risk models to look for the unique behaviors associated with multiple fraud scenarios indicative of mule activity at both the account opening and the point of payment."
Muling Is A Modern Day GoldRush and BioCatch Wants To Solve It
In a blog post by Heidi Bleau, she notes that money mules have become the modern-day gold rush for cybercriminals. First, the economic climate brought on by the COVID-19 pandemic has enticed cybercriminals to step up their game.
Global economic relief programs, such as unemployment benefits and government stimulus checks, were ripe for fraud because of open-door policies designed to distribute money fast to businesses and consumers.
In the U.S. alone, it is estimated that more than $36 billion in improper payments were made to scammers. In the UK, up to £3.5 billion of unemployment payments were the result of fraud or error.
BioCatch Uses Biometrics And Now Used By 50 Organizations Globally
BioCatch's fraud protection platform detects financial fraud across several use cases such as account opening fraud, account takeover, scams, and now mule accounts. Built on innovative behavioral biometric technology BioCatch is leveraged by over 50 global financial institutions to reduce the emotional and financial impact of fraud and identity theft for their customers, providing trust and safety while protecting their assets from today's most sophisticated fraud threats.
Stunning Results From Solution
BioCatch just may be on to something here. In their solution brief, they tout some amazing results that they have achieved.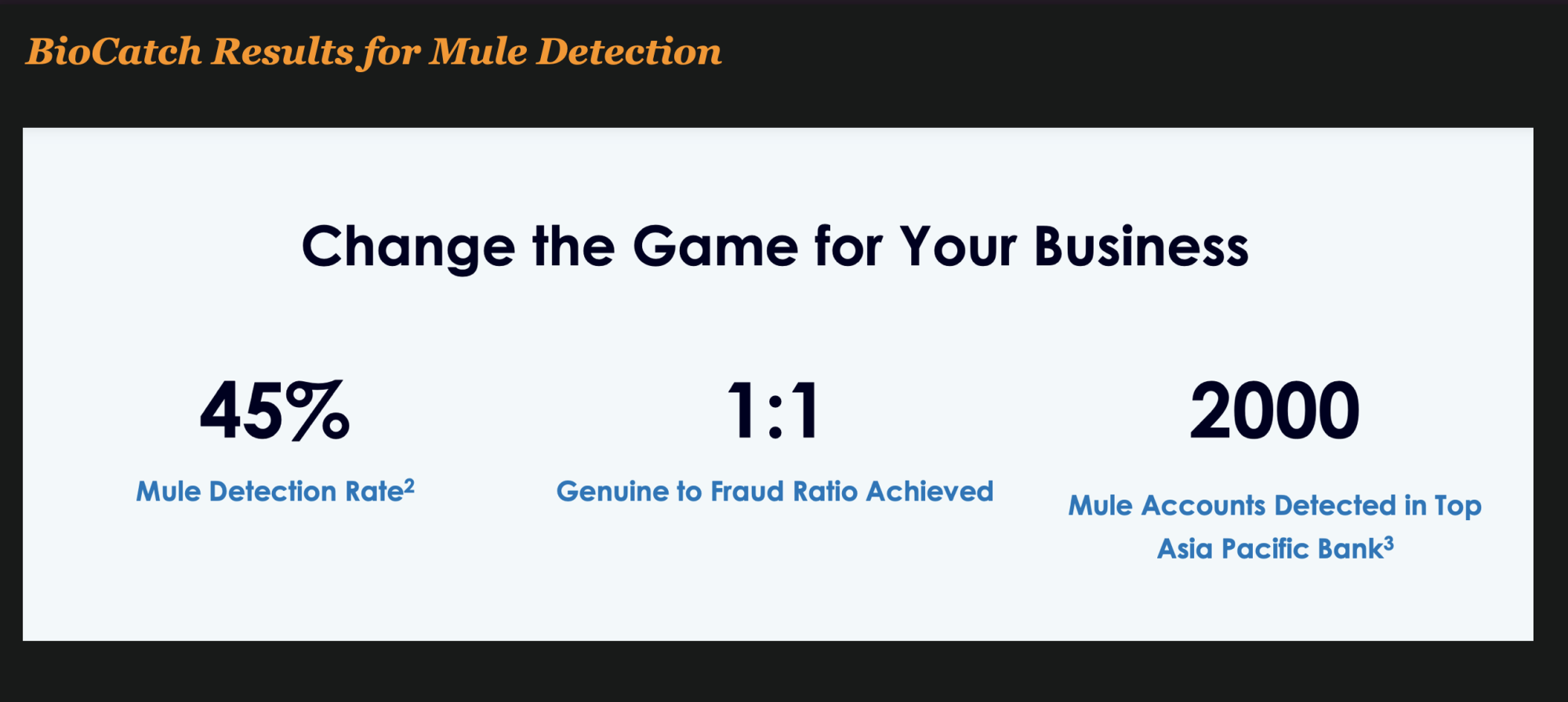 Register for This Great Webnr Now
This is super exciting stuff from one of the most interesting and differentiated fraud companies in the world. Do you want to hear more? I recommend registering for their upcoming Webnr.
To learn more about BioCatch's Mule Account Detection Solution and how to identify the five personas commonly associated with money mule accounts, register for BioCatch's free webinar, Stop Muling Around: Best Practices for Mule Account Detection, on December 1.