Close to 10% of Binance's staff is dedicated to compliance.
Tigran Gambaryan, the head of Binance's financial crime unit, reported that 700 employees focus on compliance, with 170 of them collaborating with law enforcement agencies to fight against fraudulent activities.
He made these comments at the Consensus 2023 crypto and blockchain conference in Austin, Texas.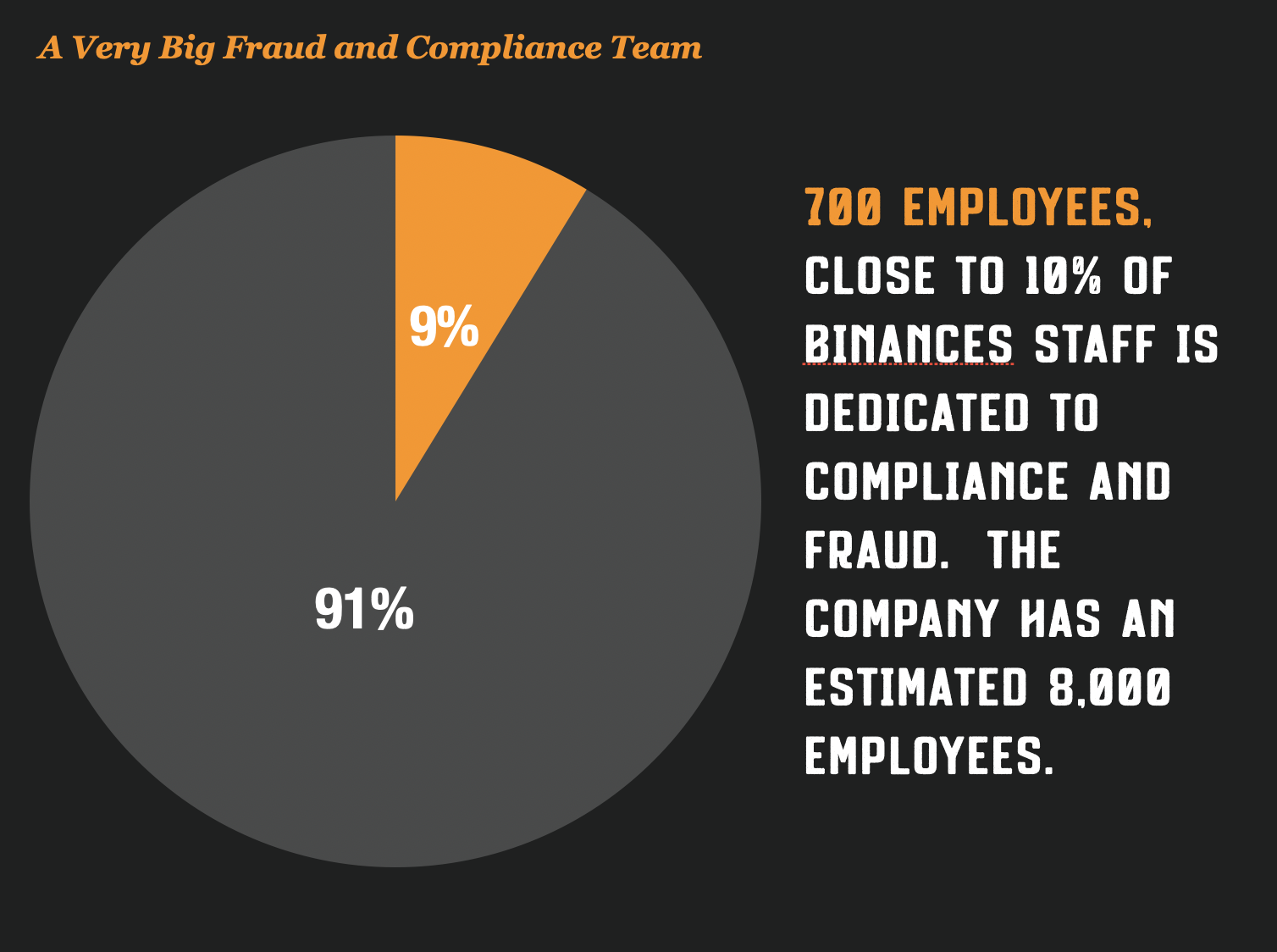 The company has been under fire and faces legal challenges in the U.S. for allegedly being non-compliant with securities laws.
They Process Over 1,300 Law Enforcement Request A Week
If there was any doubt that crypto was a magnet for illicit activity, the sheer volume of law enforcement request to Binance's fraud team should dispel them.
According to Gambaryan, the financial crime compliance team at Binance alone processes 1,300 law enforcement requests a week.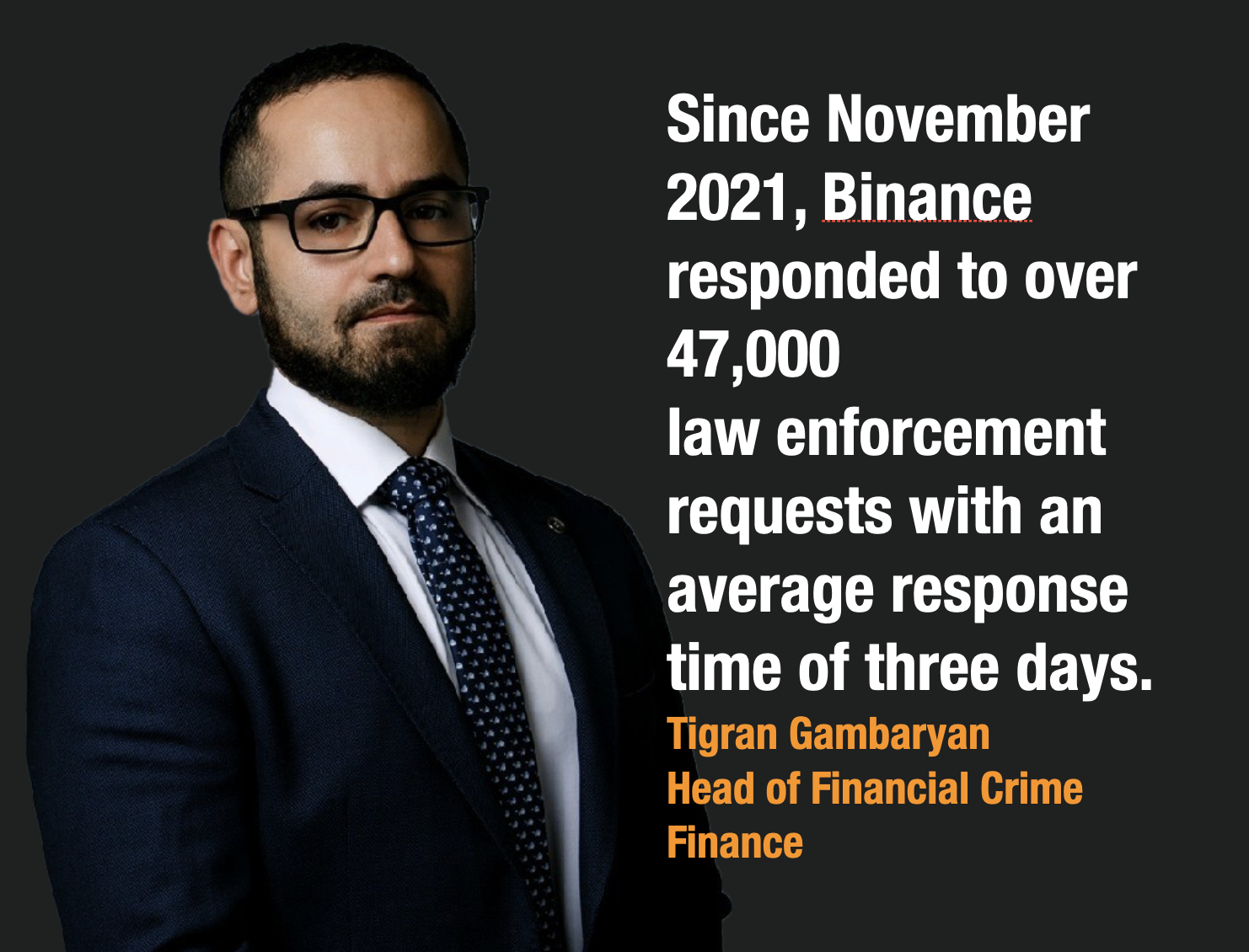 Binance Increased The Team By 500% Last Year.
Tigran took the bull by the horns when he was hired in 2021. Gambaryan was a former special agent of the Internal Revenue Service Criminal Investigation Cybercrimes Unit.
"By December 2022, he had increased the headcount of the compliance team by 500. In the span of a year, our security and compliance team — much to the dismay of the criminals out there — has increased its headcount by more than 500%", Gambaryan reported in a blog he authored on their site.
Backing into the numbers, that would mean an increase in headcount from about 140 in 2021 to about 700 by the end of 2022 – an impressive increase.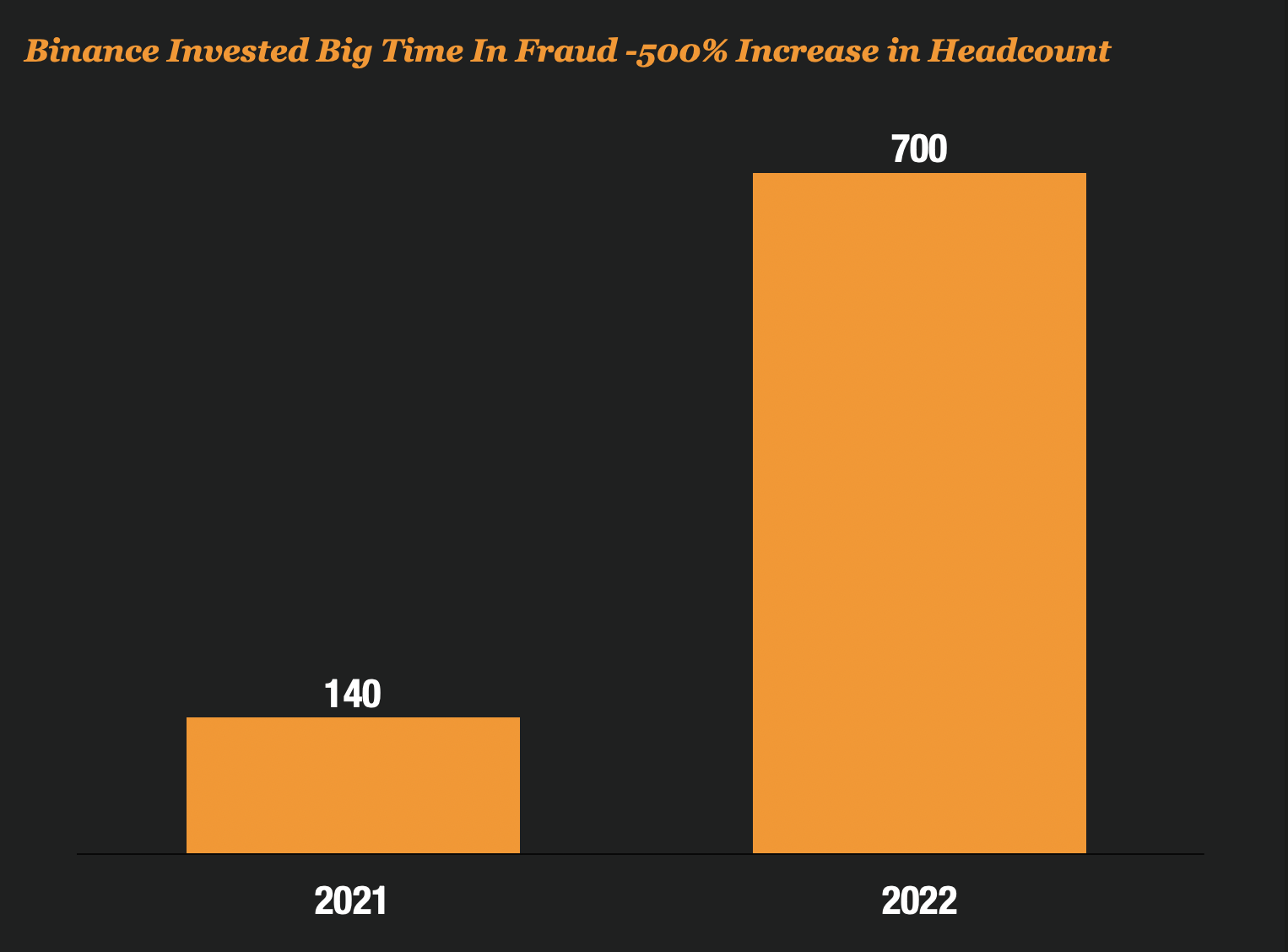 He admits that there are no revenue goals associated with those hires.
There's no direct revenue that comes from investing in the people, tools, and initiatives to combat cybercrime, yet we continue to do so because it's the right thing to do.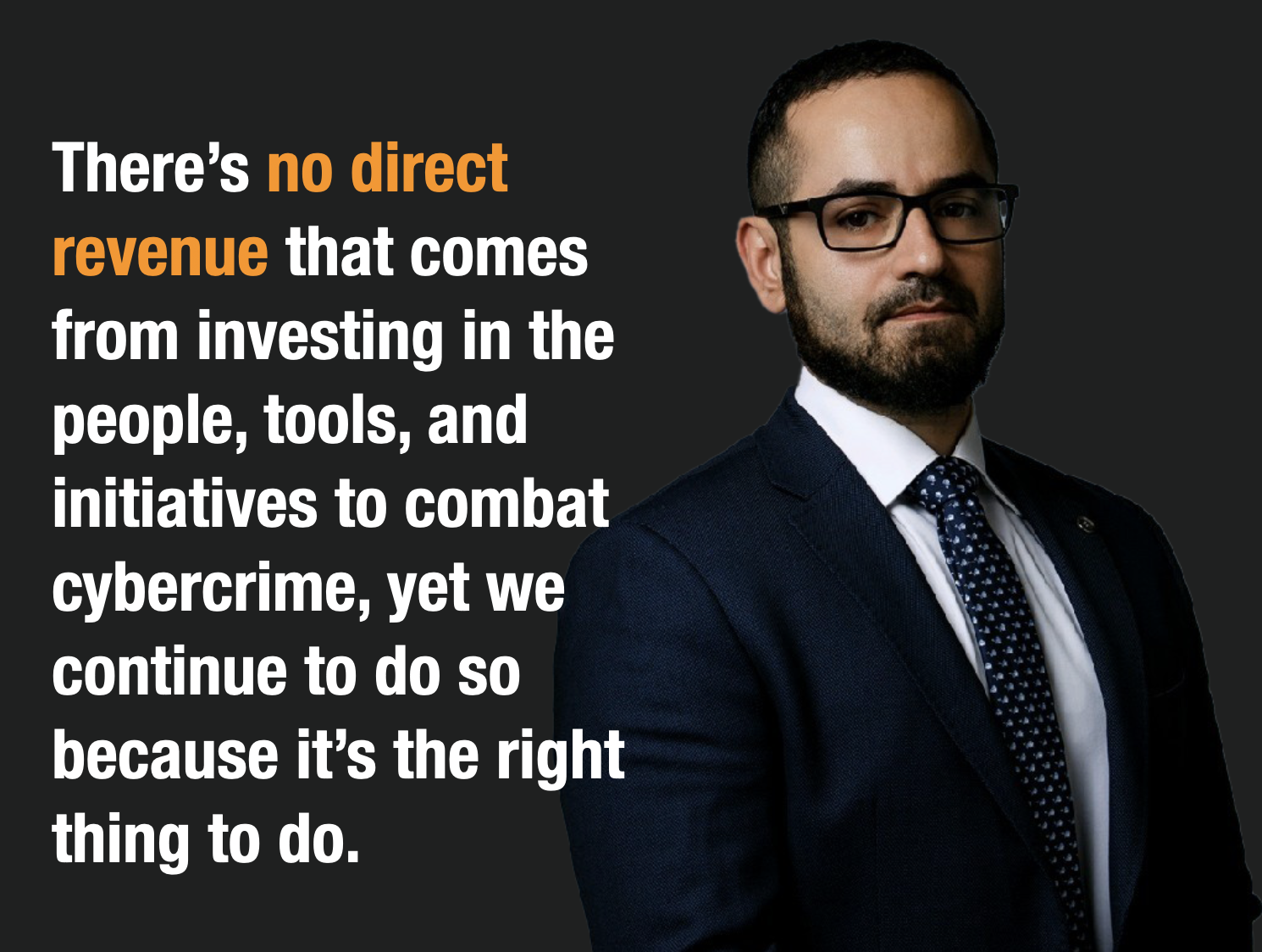 A Target Of Fake Linkedin Profiles
Having a massive compliance and fraud staff seems to be the way to go. The company has always been a target for fraud and scams, given the nature of their business.
In August of last year, Changpeng Zhao, the CEO of Binance, a cryptocurrency exchange, posted a tweet stating that out of the 7,000 profiles of purported "Binance employees" on LinkedIn, only about 50 are authentic, and he described some of these profiles as "scammers".
At the time, Zhao cautioned his followers to exercise caution as relying on Linkedin to confirm someone was an employee would be risky.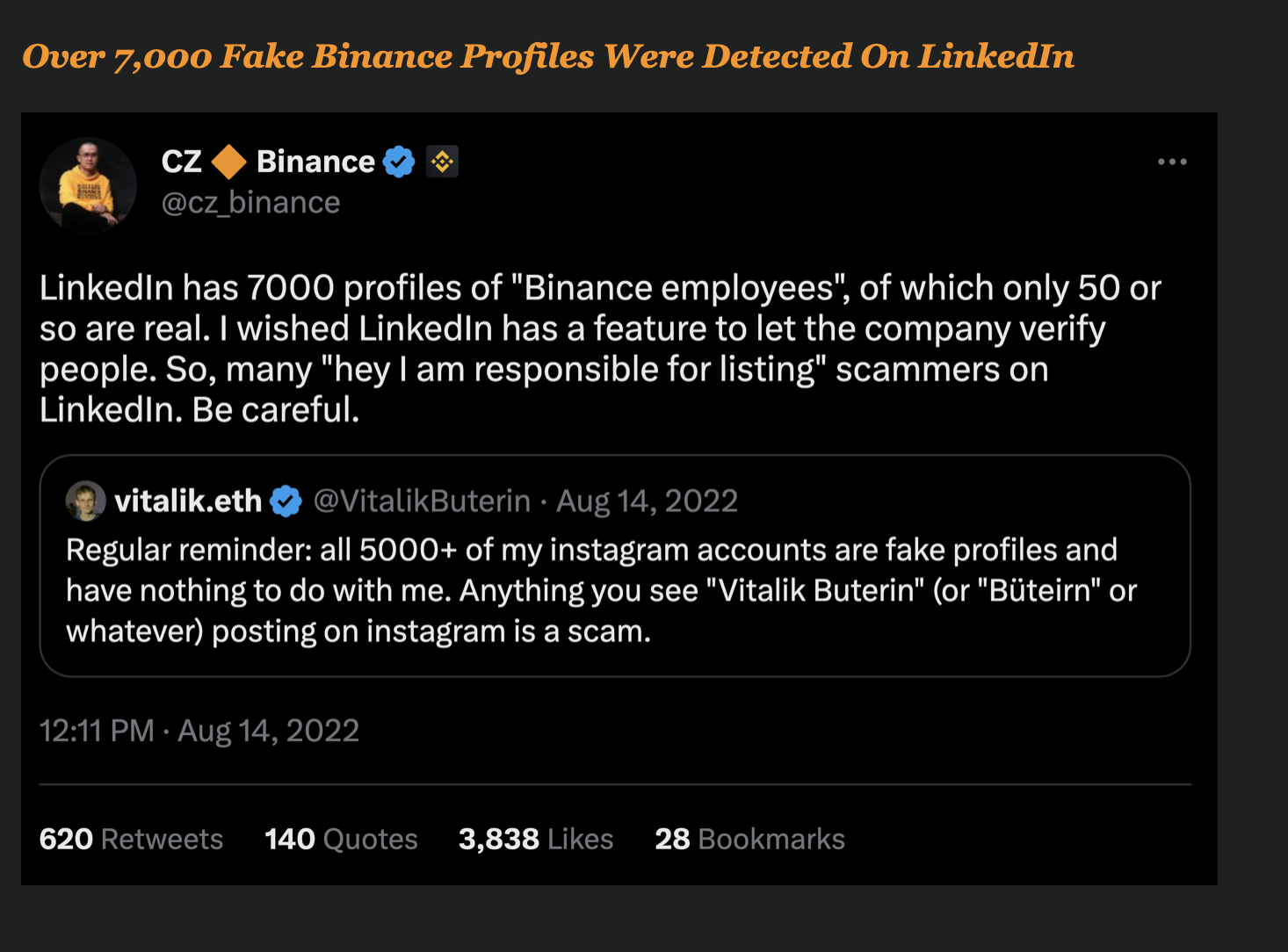 The fake Linkedin profiles were likely a result of crypto investment schemes. In fact, the FBI recently warned news agencies that fraud on LinkedIn a 'significant threat' to platforms and consumers.
Linkedin responded to the alert, saying that they had removed 32 million fake accounts last year.