Check fraud is making national news now, and we are finally getting some new statistics on how bad the check fraud problem has gotten.
We reported on the boom in check fraud exactly one year ago – Check Fraud Is Booming Again In A Post-Pandemic US.
Now the real damage is rolling in and Paul Benda an SVP with American Bankers Association shared some new data on the rapid rise in check fraud during a video with CNBC's Squawk Box. He spoke to CNBC to share how Telegram is driving increased check fraud across banks.
According to the Treasury Department, in 2021, 250,000 check fraud cases were reported. By 2022, this number ballooned to over 460,000 cases. That's a whopping 84% increase in reported fraud.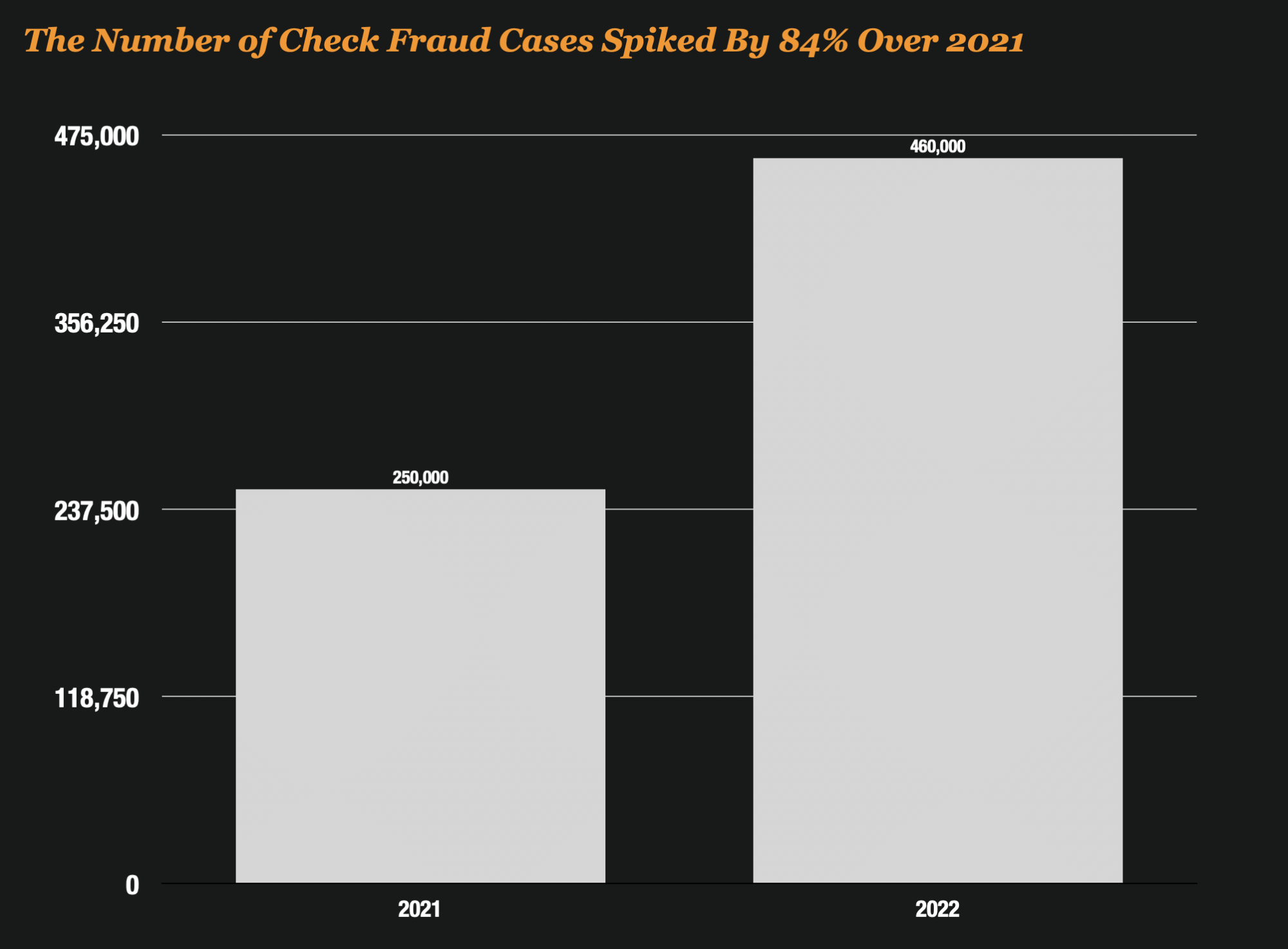 The ABA is really the only organization that has the ability to track the trends of fraud nationally in check fraud, and they typically release reports every 24 months. Our estimate is that check fraud will likely hit its highest point in recorded history when numbers are finally released – $24 billion or more for the year.
Check out the full video where CNBC's Eamon Javers reports on how technology is driving a new wave of check fraud. It's a great summary video of just how challenging this issue has become.