A new wave of class action lawsuits is threatening to fundamentally change the way banks reimburse victims for scams.
Wells Fargo, Capital One, Bank of America, Navy Fed, and TD Bank have all been hit with class-action lawsuits in the past 30 days. The lawsuits stem from customers that complain that the Zelle service is not safe and as a result, they lost money.
The lawsuits come on the heels of a negative article that appeared in the New York Times which claimed that "fraud on Zelle is flourishing" and that banks claim that "it's not their problem".
That article appeared on March 6th and may have triggered a Tsunami of class-action lawsuits against banks across the country.
It's quite likely that there are many more lawsuits to come.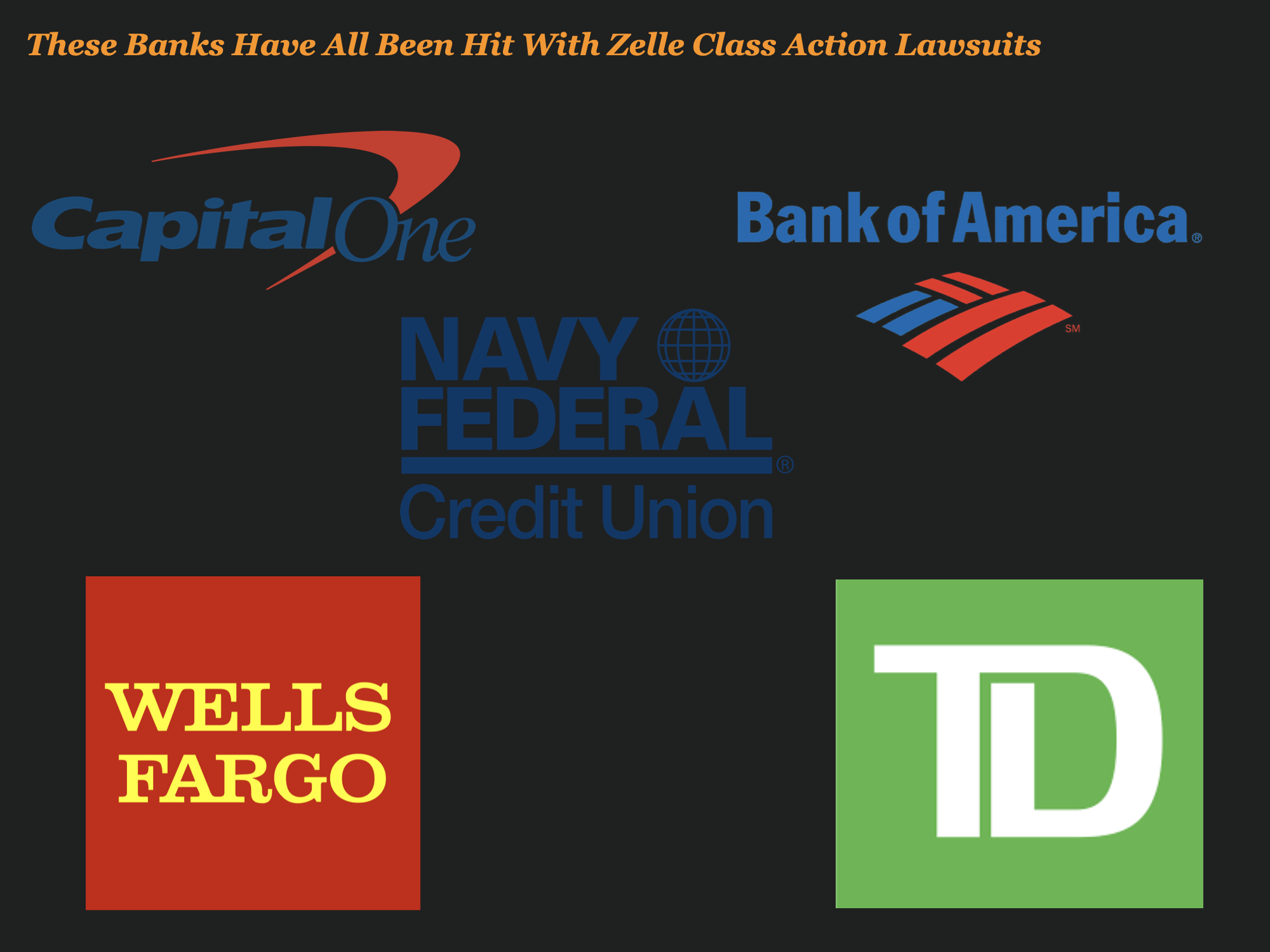 TD Bank Was Sued In Early May
On approximately May 3rd, a 20-page lawsuit contended that using Zelle comes with "huge, undisclosed security risks" and that TD Bank and other financial institutions have left out key details of the service.
The lawsuit said that TD Bank "omits a key fact" about using Zelle – that there is "virtually no recourse" as far as recouping money lost to fraud.
The filing charges that the 1,500 banks and credit unions within the Zelle network—including TD Bank—know full well that they have "a widespread fraud problem on their hands" yet have failed to warn accountholders of the risks, much less protect those who fall victim to fraud.
Navy Fed Was Sued In Mid May
On May 22nd, an eerily similarly worded class-action lawsuit was filed against Navy Fed.
Plaintiff Jacqueline Wilkins claimed Navy Federal misrepresented the safety of using Zelle for making money transfers.
"(Navy Federal) misrepresents and omits a key fact about the service that is unknown to accountholders: that there is virtually no recourse for consumers to recoup losses due to fraud," the Navy Federal class action states.
Bank of America was Sued Next
On May 31st Bank of America was sued as well. In a similarly worded class-action lawsuit, Plaintiff Mohammed Al-Ramahi claims that there is "virtually no recourse" for victims of the Zelle service even though the bank markets it as a safe and reliable way to send money.
Wells Fargo Was Then Sued
On June 2nd, a class-action lawsuit was filed against Wells Fargo. Luke Hartsock a victim claims he was scammed of $7,500 by unknown thieves that targeted him and others through the Zelle service. He accuses the service of failing to safeguard customers' accounts.
Then Capital One Was Sued
On June 3rd a very, very similar class-action lawsuit was filed against Capital One for all of the same reasons that were cited in the other lawsuits.
Who Will Be Next? It's Hard to Say But Undoubtedly There Will Be More
Who will be next? Citibank, Chase, Ally, Citizens, PNC, Truist and US Banks are all other big Zelle providers but there has not been any indication that they have been sued online.
But there will certainly be others as the class action lawsuits are accelerating.
There is A Fundamental Change Afoot on How Banks Will Treat Scams And It Started With Reg E Clarifications One Year Ago
About a year ago, I posted the article – 5 Reasons Why Banks Cannot Ignore Scams Any Longer.
At the time, the CFPB released a FAQ on electronic funds transfers, that was destined to change the way US Banks refund money to customers that have been victimized.
The FAQ clarified that consumers who are induced into providing details about their accounts to fraudsters and scammers are covered under REG E, if any unauthorized activity occurs.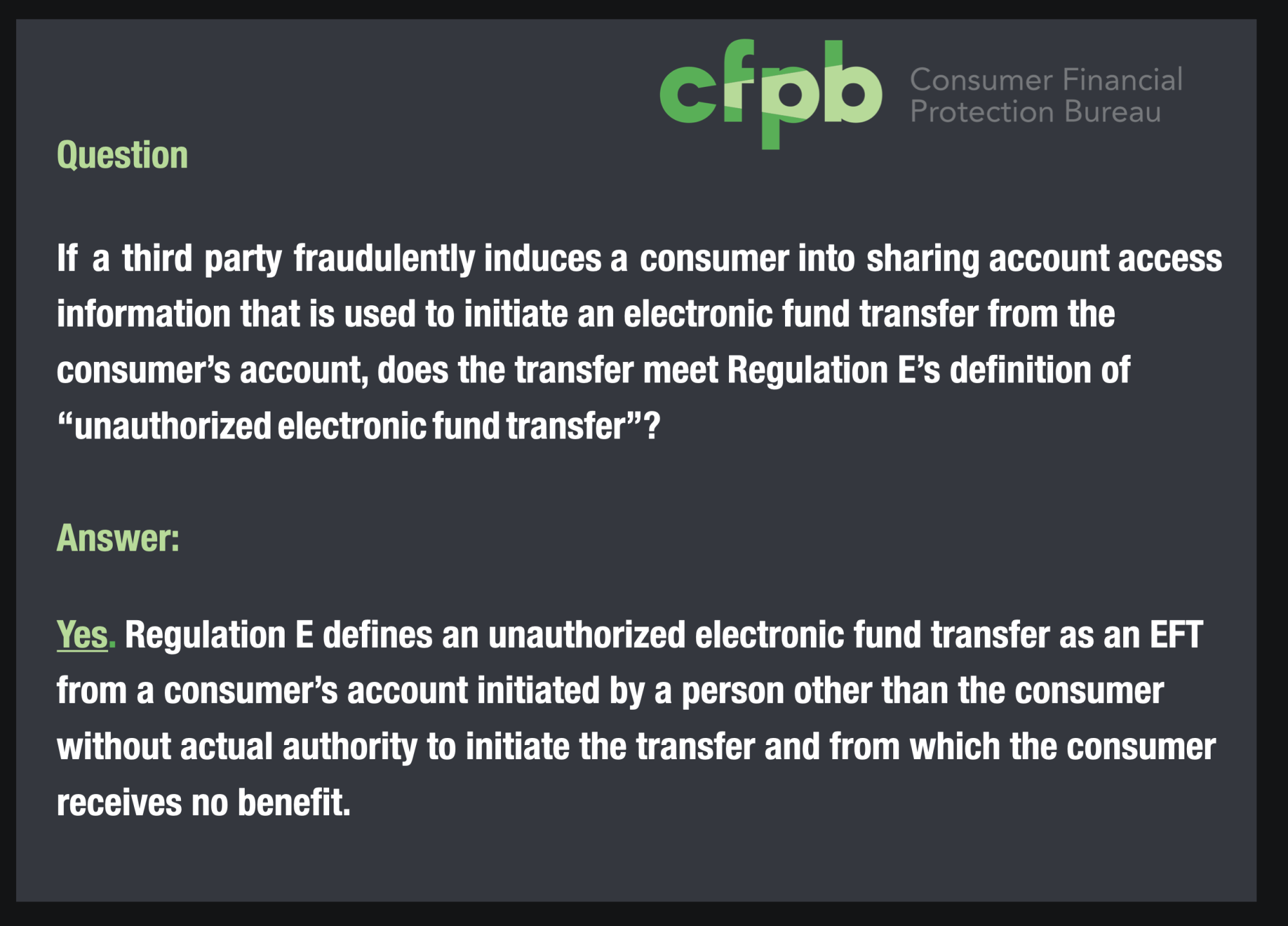 These new lawsuits will certainly accelerate the need for banks to create a new process for reimbursing scam victims.
It's clear that the battle over Zelle and scam reimbursement is now going to get fought out in the courts and the stakes are very high for banks and consumers.
A Similar Wave of Customer Scam Backlash Happened in the UK 5 Years Ago
In 2017, CEO Ross McEwan of Royal Bank of Scotland told reporters that consumers should not expect refunds when they fall victim to fraud. He went on to explain that banks should not be blamed when customers give out or lose their details to online phishers and fraudsters that con them.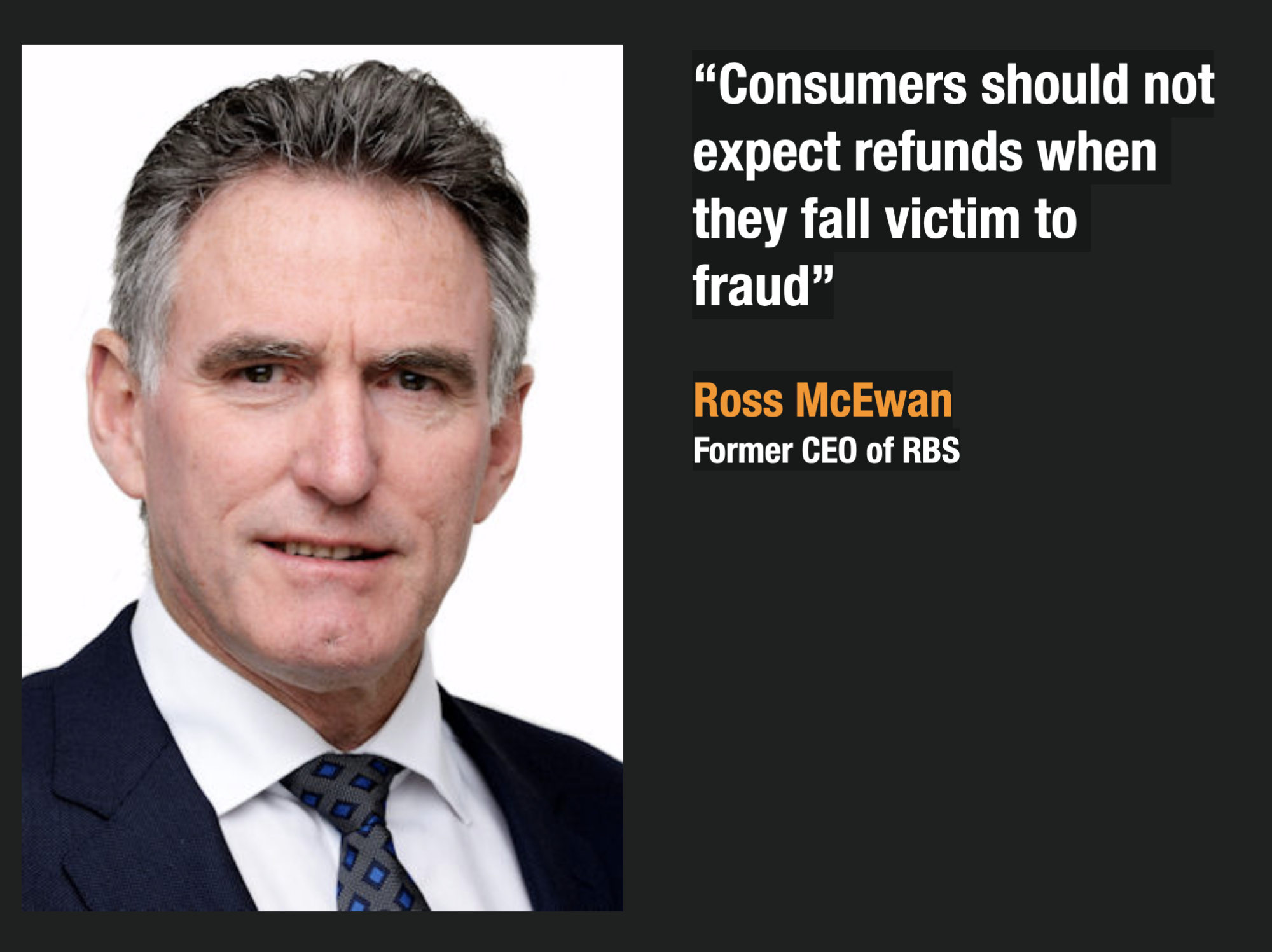 When he was asked whether his bank, had a duty of care to victims, he replied: "No."
His comments sparked an immediate backlash given that the bank had accepted a 46 Billion GBP bailout by taxpayers during the financial crisis which many believe was partly fueled by reckless lending and risky business practices.
Over the next 5 years, the government forced banks to begin reimbursing scam victims. The practice has taken hold and now consumers in the UK enjoy the most protection against scams in the world.
The US should take note of how things progressed in the UK.
I want to thank my friend and fellow fraud fighter- Karisse Hendrick – for the tip this afternoon on the latest Capital One announcement that made me realize that this is a significant trend that's worthy of discussion.
Looking forward to seeing how this develops over the next several months.