They are calling it a fraud at an unprecedented level. Inmates are applying for and then collecting Pandemic Unemployment Assistance (PUA) while sitting in their jail cells.
PUA is a part of the CARES Act, and is a federal program designed to provide assistance to those unemployed due to the coronavirus pandemic.
Federal and state prosecutors today filed charged against 33 inmates in correctional facilities and they say that it is just the tip of the iceberg. There will be more charges filed imminently.
10,000 Inmates Have Filed For Unemployment In Pennsylvania
In fact, prosecutors believe that thousands of inmates are in on the scheme and expect that a wave of charges will be filed as those investigations continue.
U.S. Attorney Scott Brady says 10,000 inmates statewide in Pennsylvania have filed for more than $100 million in pandemic benefits. The average payout per inmate is approximately $10,000. Not a bad payout to get while serving time in jail.
"They stole taxpayer money. They undermined a safety net that millions have relied on during this crisis," said Pennsylvania Attorney General Josh Shapiro.
Inmates that stole the unemployment funds included some bad people like accused murderer Lamont Wilford. While he has been on trial for murder, he has reportedly been the recipient of up to $9,000 in pandemic unemployment assistance while awaiting trial.
Investigators say recorded calls between inmates and people outside prison have indicated the money was spent on such things as televisions, legal fees, rent and jewelry.
Inmates Could Land 20 Additional Years in Jail
The government is taking these charges so seriously that they are going to throw the book at inmates. Inmates that are found to have broken the law could find there jail sentences extended by up to 20 years.
During a press conference, prosecutors warned those who fraudulently applied for benefits, telling them to return the money or withdraw their claims.
"We know who you are.", they said.
Billions of Dollars Could Be Lost Due To Inmate Fraud Across The Country
As this case unravels, it will become abundantly clear that this is a massive and disgraceful fraud that exposes the flaws of states unemployment checks and balances to stop fraud.
Earlier this week, 21 people in Northern California were part of a fraud ring that stole close to $250,000 by submitting fraudulent claims for unemployment using jailed inmates' names.
The ring, which operated out of San Mateo County jail, was identified when prison officers overheard inmates talking about fraudulent claims that were filed.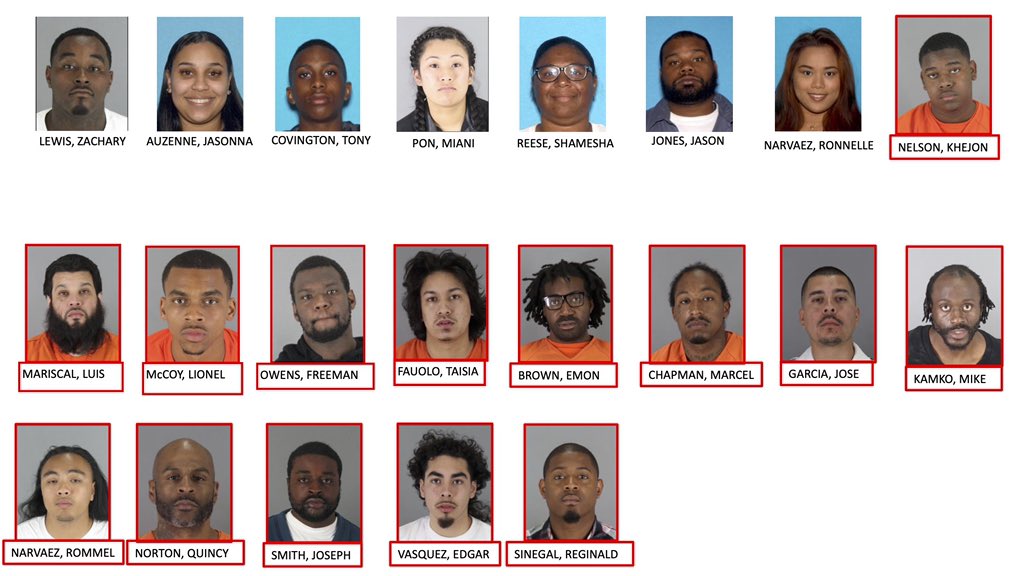 Inmates filed those unemployment claims in some cases using county-issued iPads provided in jail. Others provided their person information via telephone to people outside of jail who would then file the claims on their behalf.