Where there is chaos, there is fraud.
The Internet Storm Center reported that scammers are having a field day with Silicon Valley Bank customers this week.
The first clue came when a massive race to secure "SVB" related websites as the bank's woes began.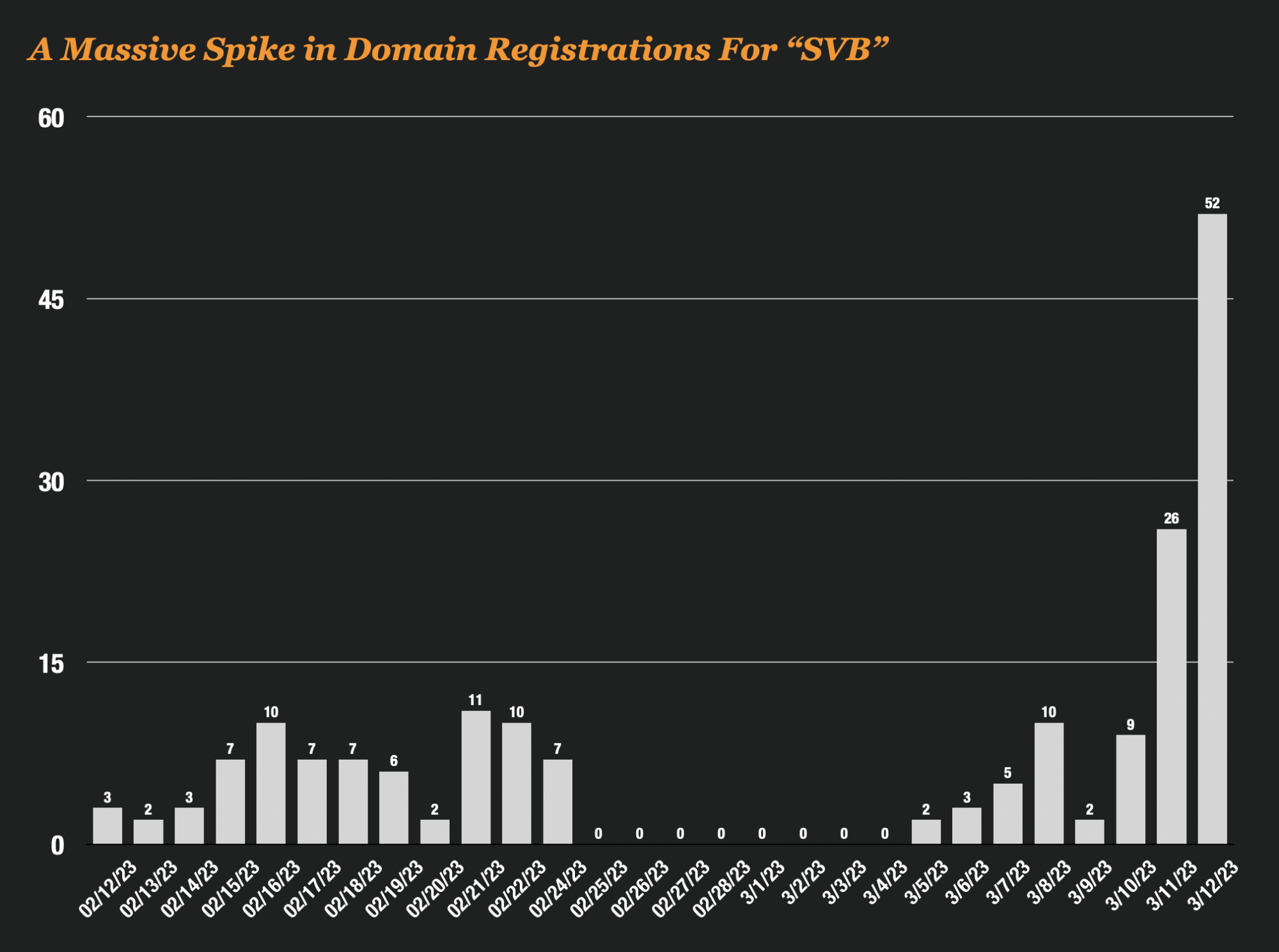 The report is quick to call out that "Not all of these are outright scams some just try to make a more or less honest buck off the crisis."
Here are some of the registrations that they noticed.
login-svb.com
svbbailout.com
svbcertificates.com
svbclaim.com
svbcollapse.com
svbdeposits.com
svbhelp.com
svblawsuit.com
In the case of login-SVB.com, which was recently acquired, it was an obvious phishing website that was setup to steal login credentials from bank customers.
The website now contains a warning and blocks customers from becoming victims.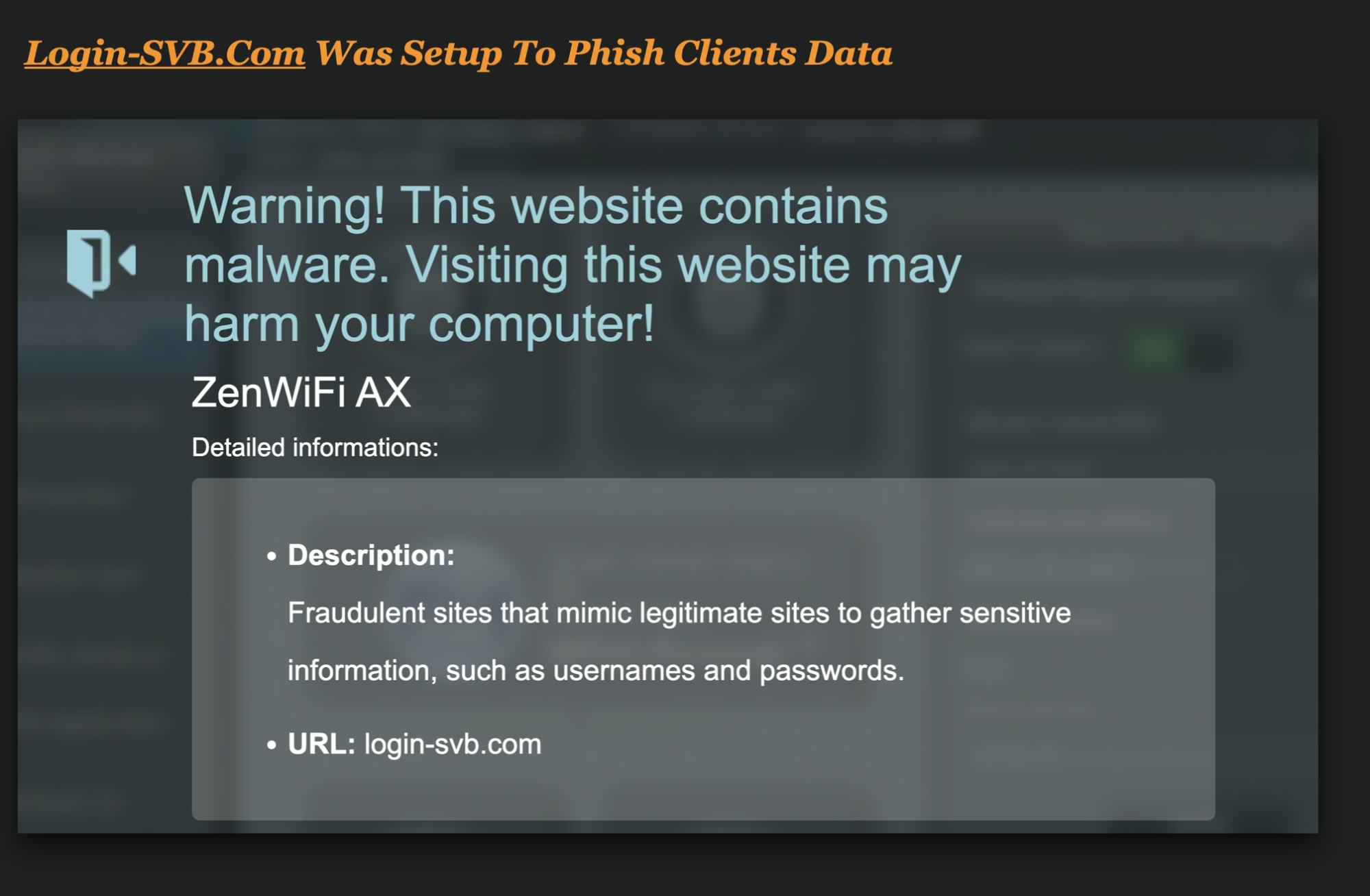 Other sites are just trying to make an honest buck, like these guys trying to sell svbbailout for $10,000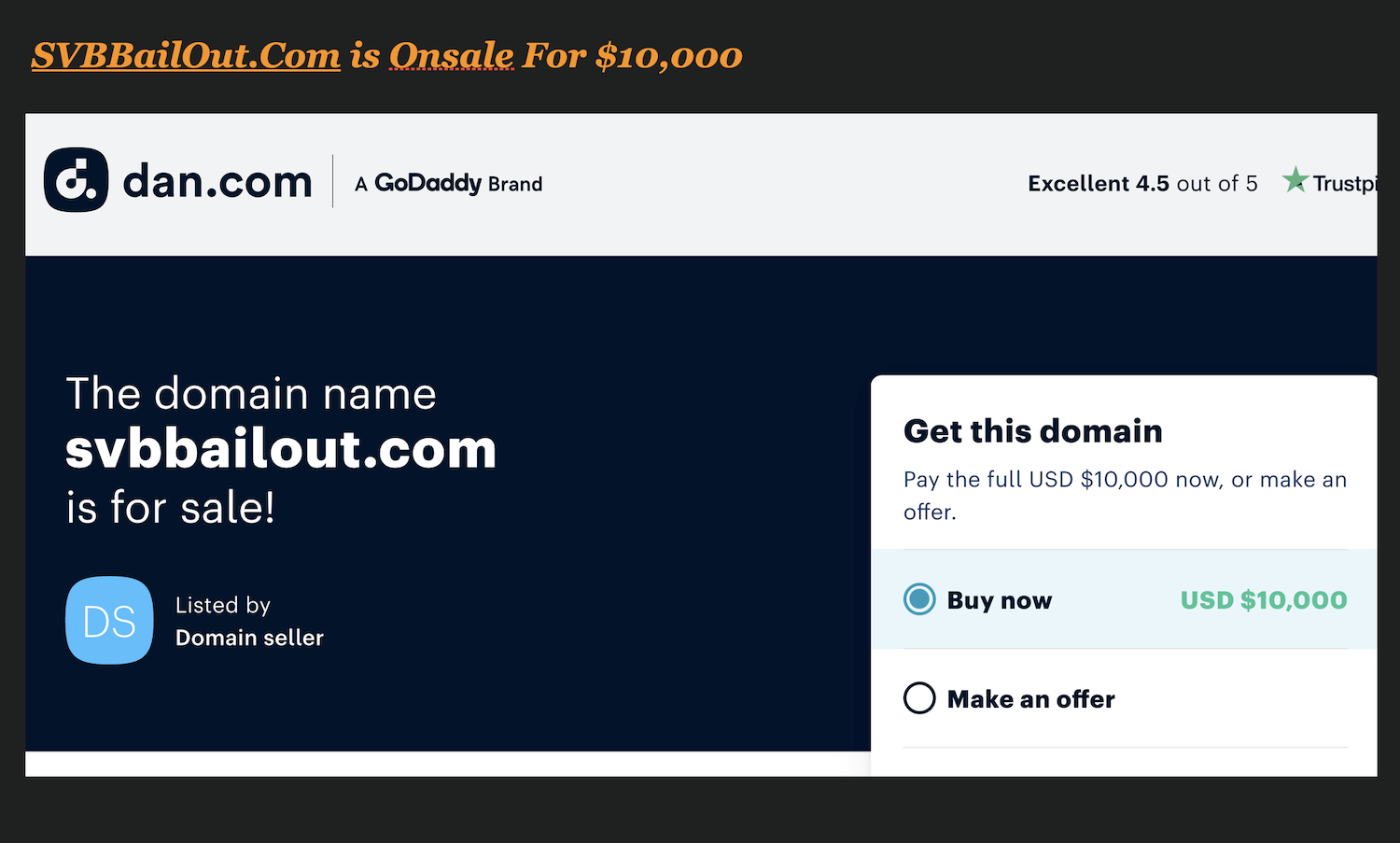 Here Is A Website Tracking All Of The SVB Domains
A website called "Security Snacks" is now tracking all of the domains that could be considered risky.
You can check out that website here – Full List of SVB Domains To Watch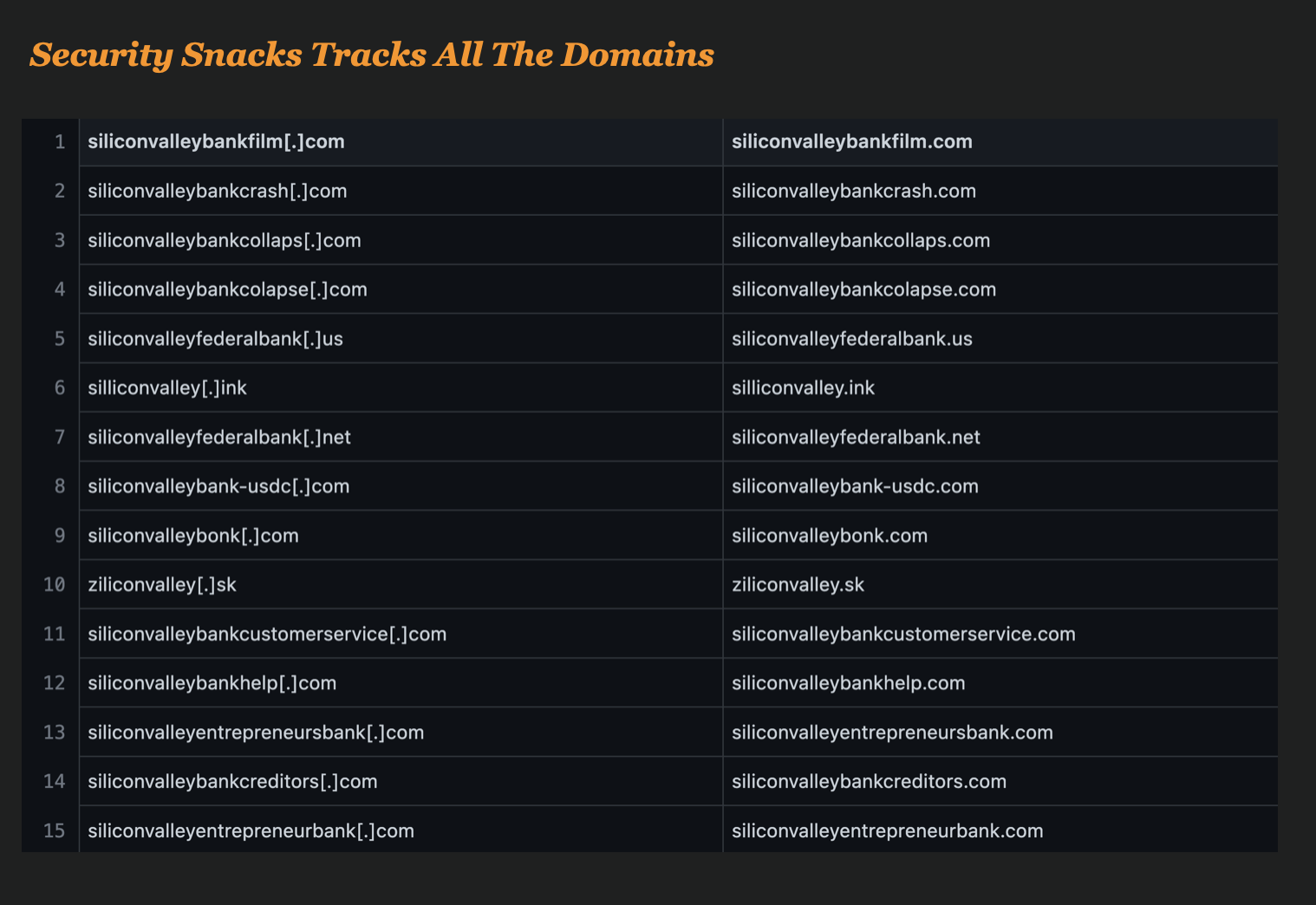 A Whole Host Of Scam Attempts Are Flooding Customers
On Twitter, Peter Bronez has been shining the light on several scams that he sees emerging. Most of those scams appear related to re-routing wire transfer funds and BEC-style attacks.
"The amount of BEC/phish attempts coming to our Accounts Payable trying to get us to re-route payments to vendors as a result of the SVB implosion is mind-boggling."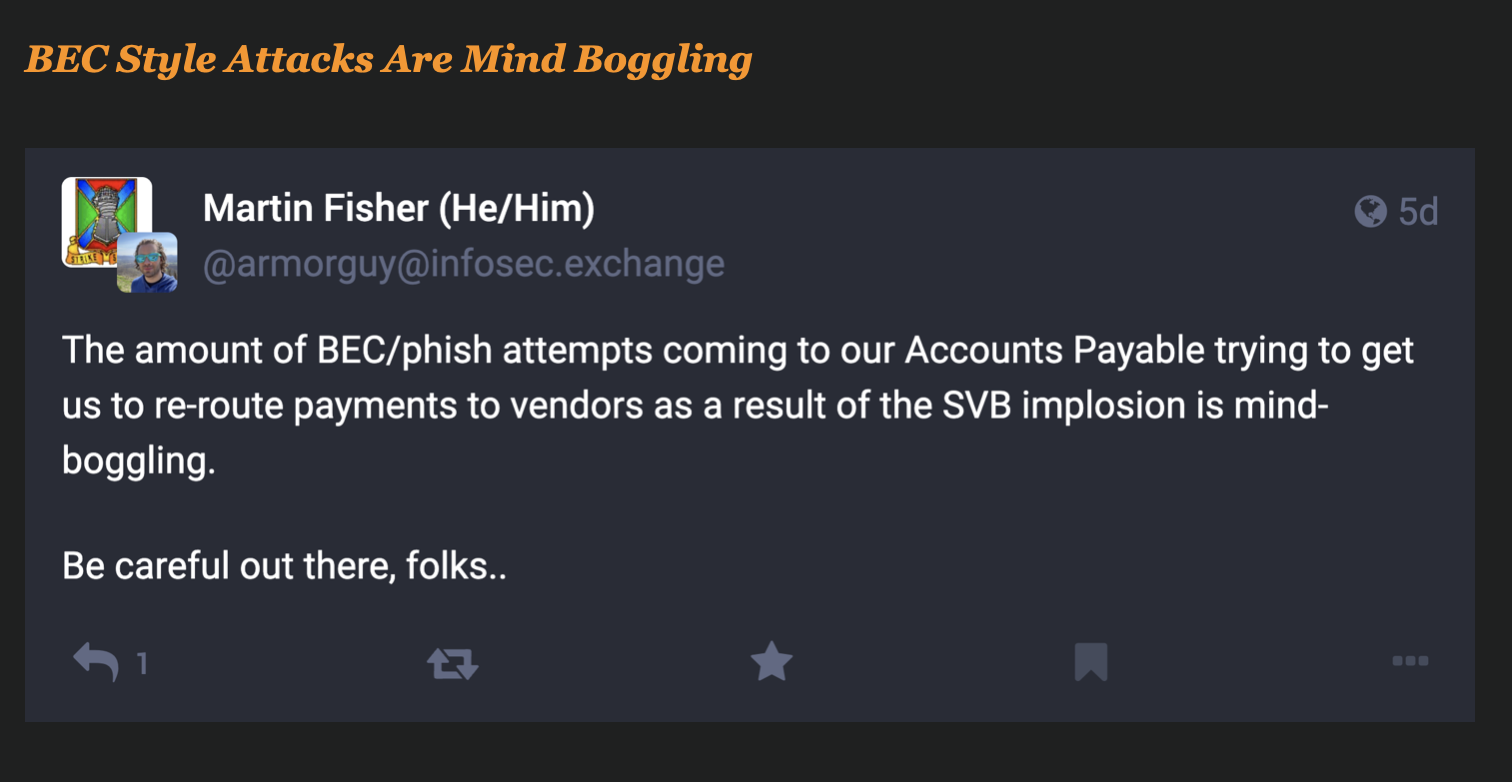 In other scams, companies are being inundated with emails to send money to "new routing numbers". These scammers know that so many of these companies are changing their payments as they change banks and they are taking advantage!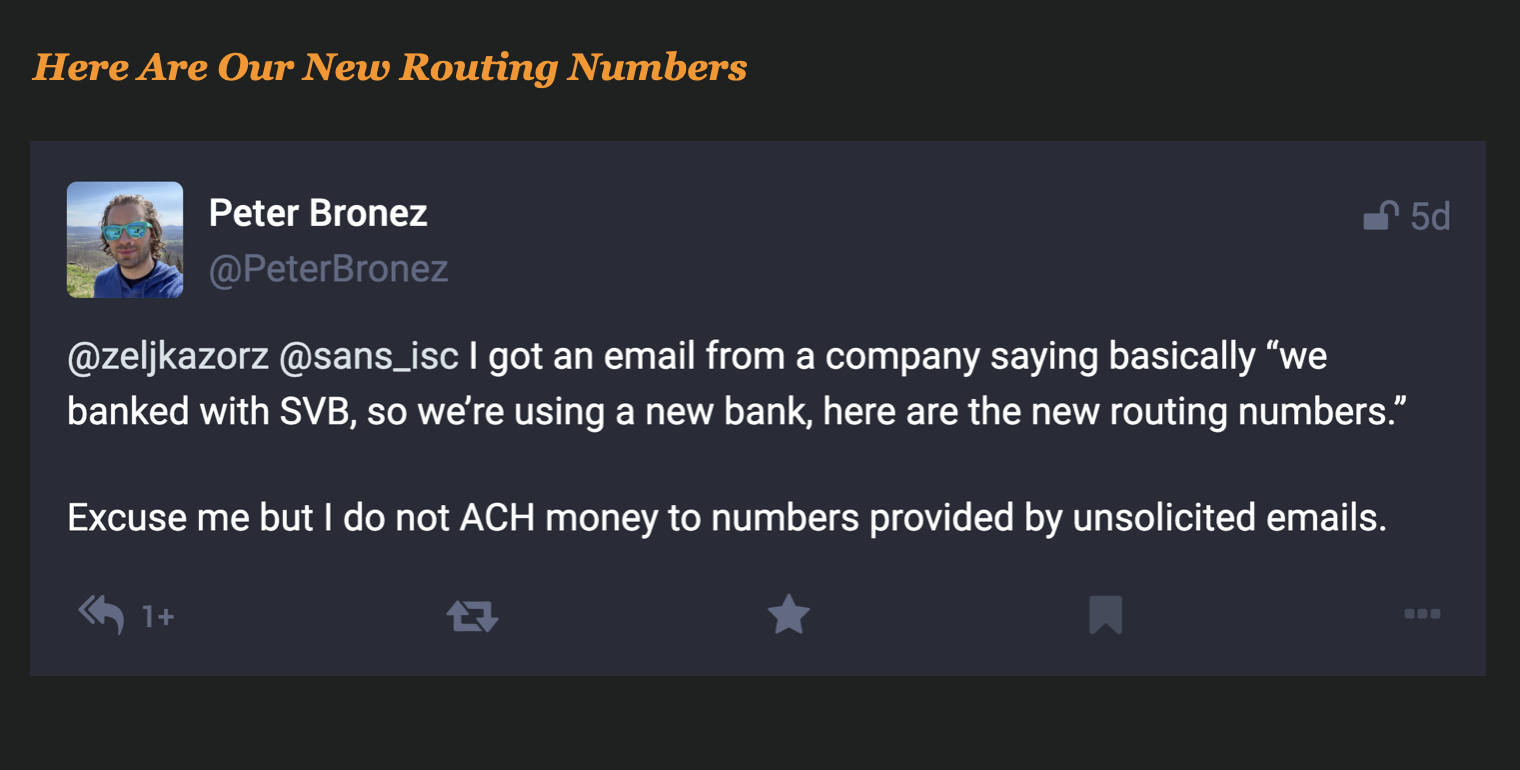 And if you think the chaos is limited to scams, think again. Bloomberg reports that Russian Media and Crypto Scammers are also seizing the opportunity.
According to Bloomberg, "The anti-disinformation firm Alethea, which has uncovered apparent stock market gaming online as well as other social media manipulation, indicated that a range of accounts seized on uncertainty to promote their own agendas after word of the bank's demise started to spread.
And Cryptocurrency scammers used Twitter to direct visitors to what appeared to be scams that falsely promised to help generate virtual money, according to the findings.
According to cybersecurity firm Cyble, phishing sites are trying to steal cryptocurrency from victims.
These phishing sites, namely svb-usdc[.]com and svb-usdc[.]net, have set up a bogus USDC reward program claiming that "Silicon Valley Bank is actively distributing USDC as part of the SVB USDC payback program to eligible USDC holders." They aim to steal cryptocurrency from the victim's account by offering them free USDC.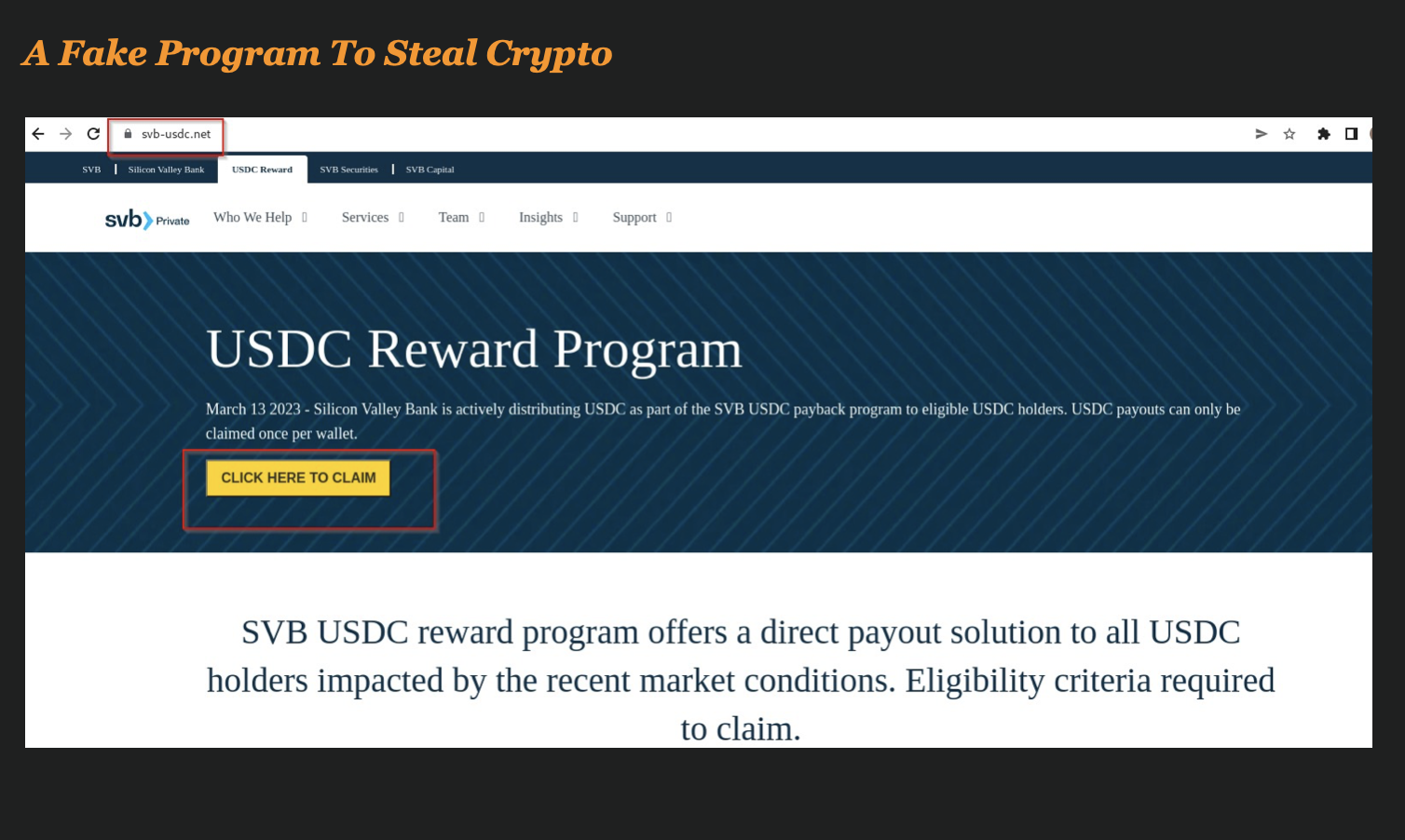 Stay safe out there folks!