There is a new way to protect yourself and your family from being a victim of identity theft and fraud.  ATT just announced a new app called "Call Protect" which you can download straight to your phone to protect you from fraudsters.
It promises to stop spam calls, calls from fraudsters dialing for dollars and any unwanted calls you simply want to block.
Best news of all – It's free to people that use ATT.  And I highly recommend if turn on this app for your elderly parents or grandparents as they are the most susceptible to being victims over the phone.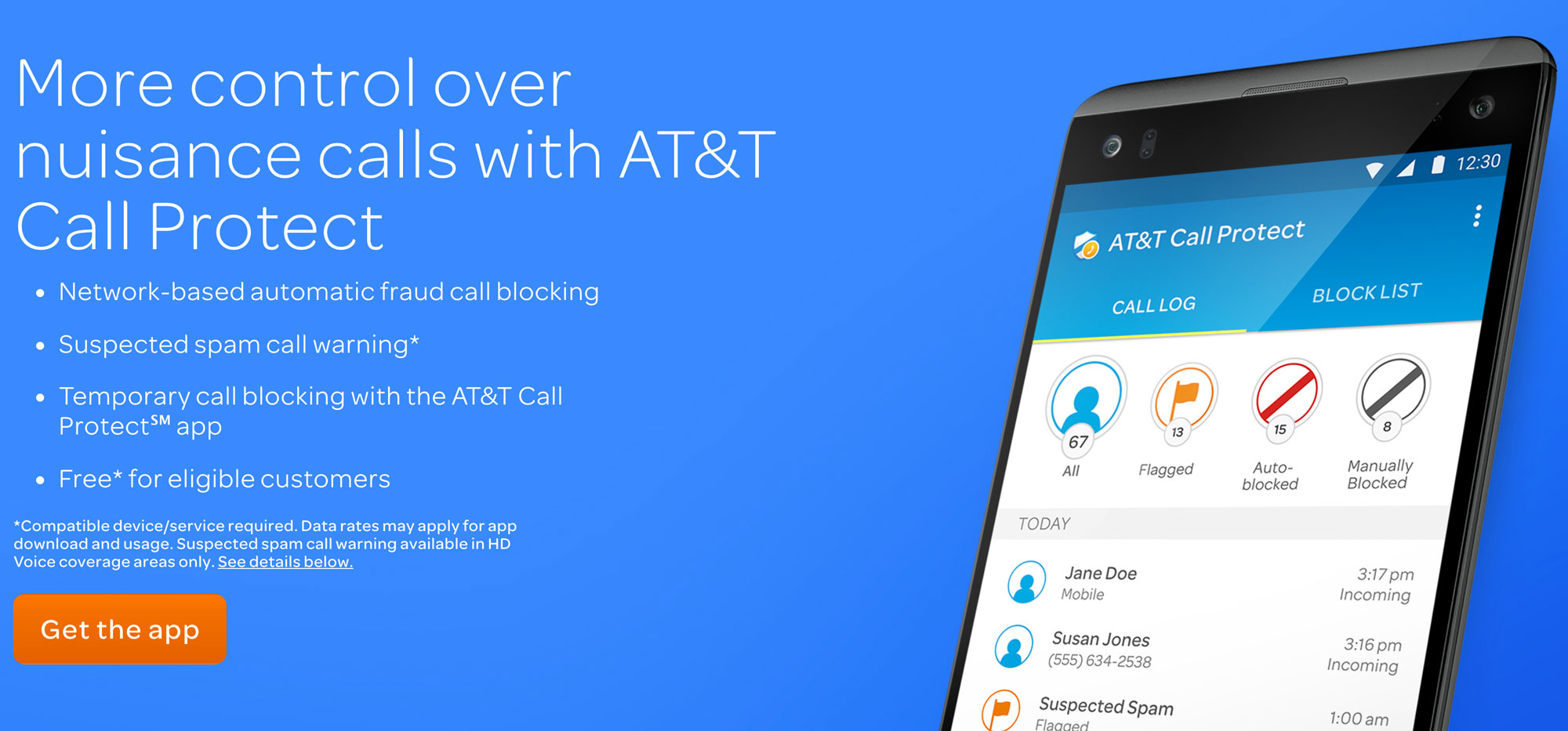 It Blocks Calls from Fraudsters
ATT monitors billions of calls across the network and it's for this very reason that they are the first to spot potential fraudulent dialing for dollars.
When ATT sees a phone number originating from an IRS Tax fraudster, or from an international crime ring they can automatically block that call when they try to call you.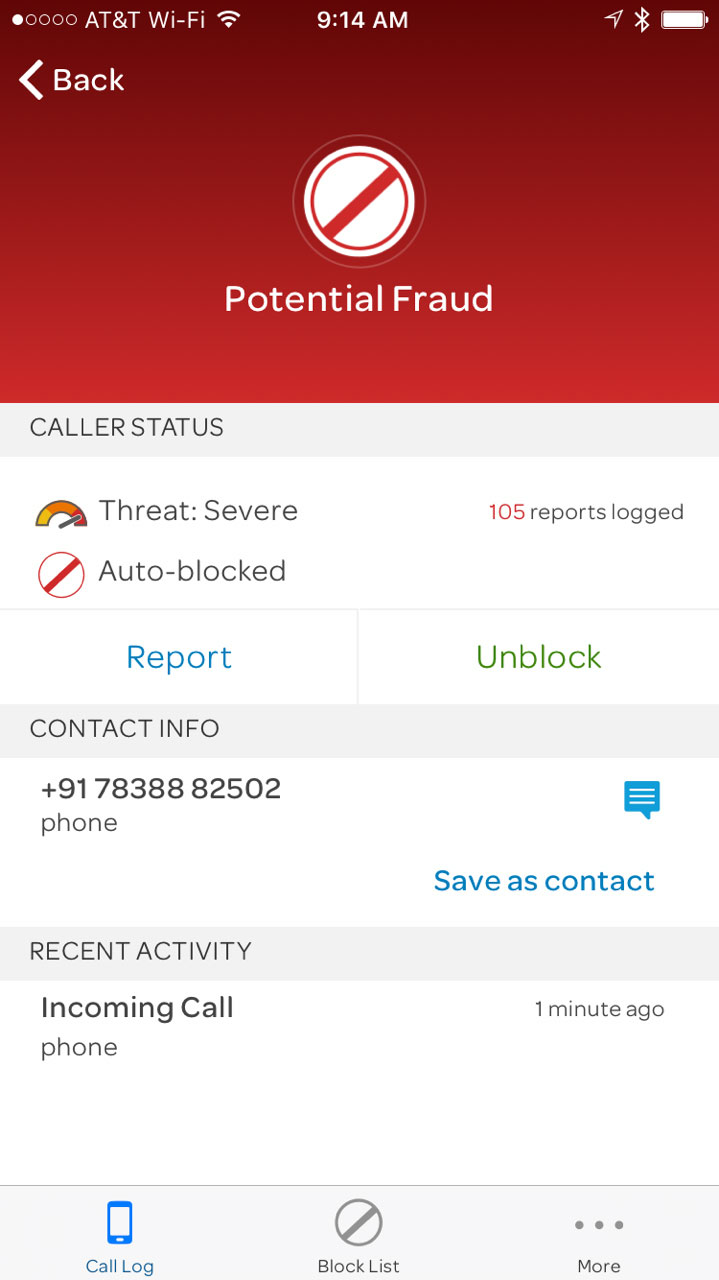 By stopping the calls outright, ATT reduces the chance of consumers being victimized by very convincing fraudsters who will use every trick in the book to get your money.
Within 24 hours of installing the app, I noticed a call coming in from India.  The application stopped the fun from coming through and I got this alert in my call log.  Apparently, 105 other people had reported the phone number as being involved in a fraud attempt.
This application seems to work great, helping me stop an annoying fraud call that I would have probably had to deal with.  A Robo call telling me I was going to be arrested by IRS tax officials.
It Can Stop Spam Too
ATT doesn't just stop there.  They use the same app to block those pesky spam calls too.  You know the one's where you pick it up and an auto recorded message plays telling you that you won a vacation to the Bahamas?
The only catch to the Spam call protection is that you need to be in ATT HD network area for it to engage.
You Can Also Block Anyone You Want
For years, phone companies have offered this service but with the new app, they put the blocking right at their customer's fingertips which is a huge advantage.
You simply choose from your phone's call log, your list of contacts or you can simply enter the number,
Protect Your Family
I think this app is really genius and can really put a dent in elderly abuse.  I wrote about insidious companies like this one The Crooked Fraudsters That Want To Rip Off Your Grandma in Canada that was hell bent on stealing from your grandma.
If you know an elderly person that has been a victim of fraud, get them this app and turn it on.  If you have the phone numbers of scammers that have called them in past, add those numbers to the app and make sure you update it if you find new numbers.
I am testing the service now and I will keep you posted how it is working!