Fraud Managers must manage many risk on a day to day basis. It can be a bit mind boggling when you think about it.
Check out all of the different risk that fraud managers are faced with every day.
As part of managing that risk they are constantly evaluating new tools and technology to help them.  It can be even more mind boggling when you consider there can be as many as 20 different vendors and solutions out there to help you solve each fraud type and problem.
About-Fraud.com
Well there is a new company that was created to help fraud managers and banks make sense of new tools and technologies for just about every type of fraud.  They act as an information hub that offers a simple way to help banks short list vendors and tools that are most appropriate for the issue they face.
This week  About-Fraud.com  launched a new service that made that process even easier.   A new simple search tool makes fraud manager jobs easier.     Banks can search by industry, fraud type, functionality or technology type to locate the best solution for them.
This is a great tool if you're researching solutions, thinking about investing in fraud technology vendors or doing an RFP.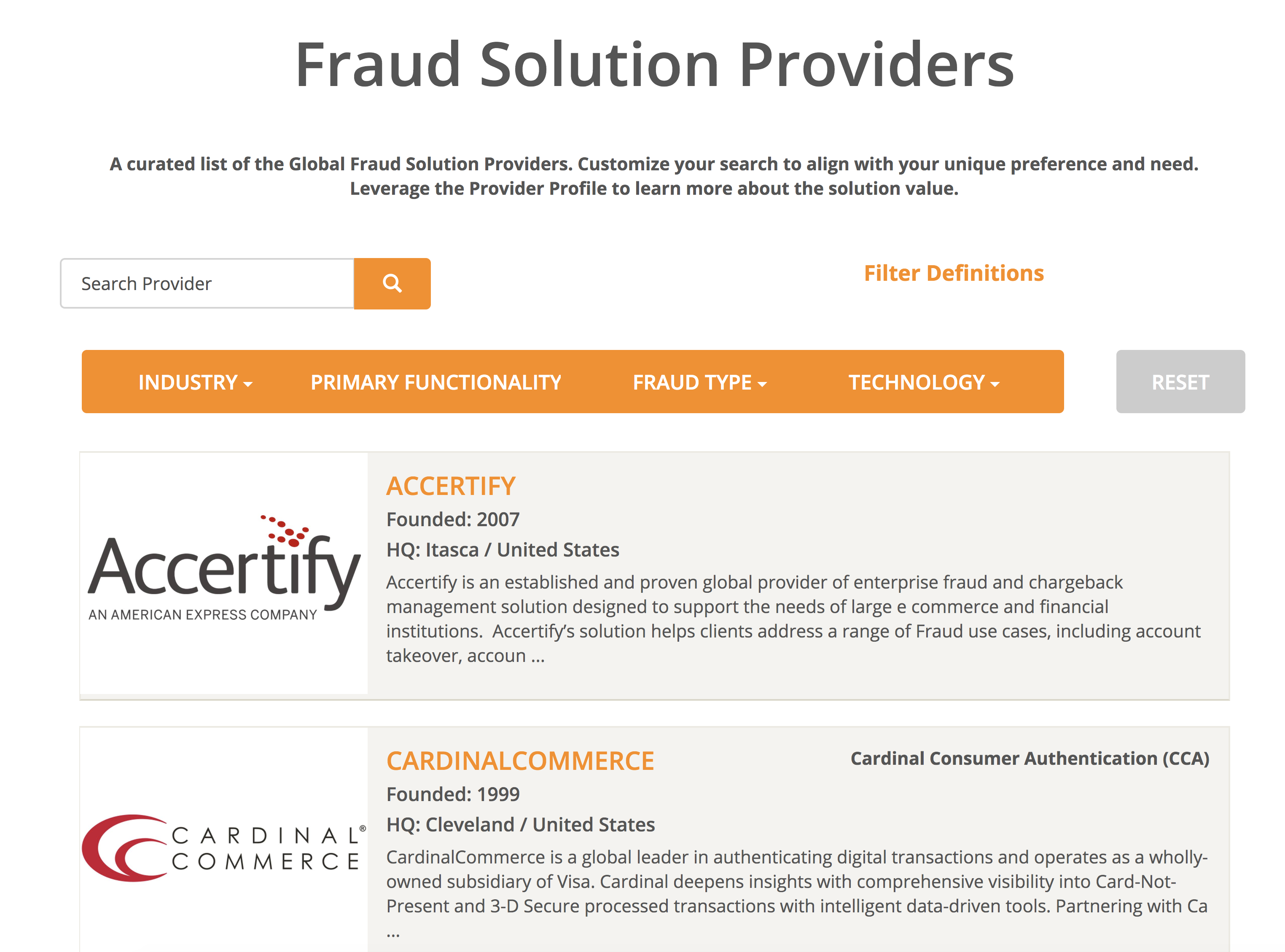 Put this one on your bookmarks!