Two notorious Russian Cyber criminals were sanctioned by Obama this week but not for their involvement in the Russian election hacking but for widespread fraud against US banks.
The two hackers have been on the FBI's Most Wanted List for computer intrusion, identity theft, and banking fraud. They have wreaked havoc on the American Banking system for years and been linked to over $100 million in fraud losses to banks.
Obama took the opportunity to sanction them while he was sanctioning other Russian bad guys that tried to hack the US elections.
Evgeniy Mikhailovich Bogachev 
Evgeniy Mikhailovich Bogachev, using the online monikers "lucky12345" and "slavik", is wanted for his alleged involvement in a wide-ranging racketeering enterprise and scheme that installed, without authorization, malicious software known as "Zeus" on victims' computers.
As you might remember Zeus is the notorious software that was responsible for wreaking havoc on the internet several years ago.  The FBI originally put a bounty on his head for $3 million dollars for his capture.
The software was used to capture bank account numbers, passwords, personal identification numbers, and other information necessary to log into online banking accounts. While Bogachev knowingly acted in a role as an administrator, others involved in the scheme conspired to distribute spam and phishing emails, which contained links to compromised web sites.
Victims who visited these web sites were infected with the malware, which Bogachev and others utilized to steal money from the victims' bank accounts. This online account takeover fraud has been investigated by the FBI since the summer of 2009.
You can read about the results of one his heist here – PC Invader in Kentucky.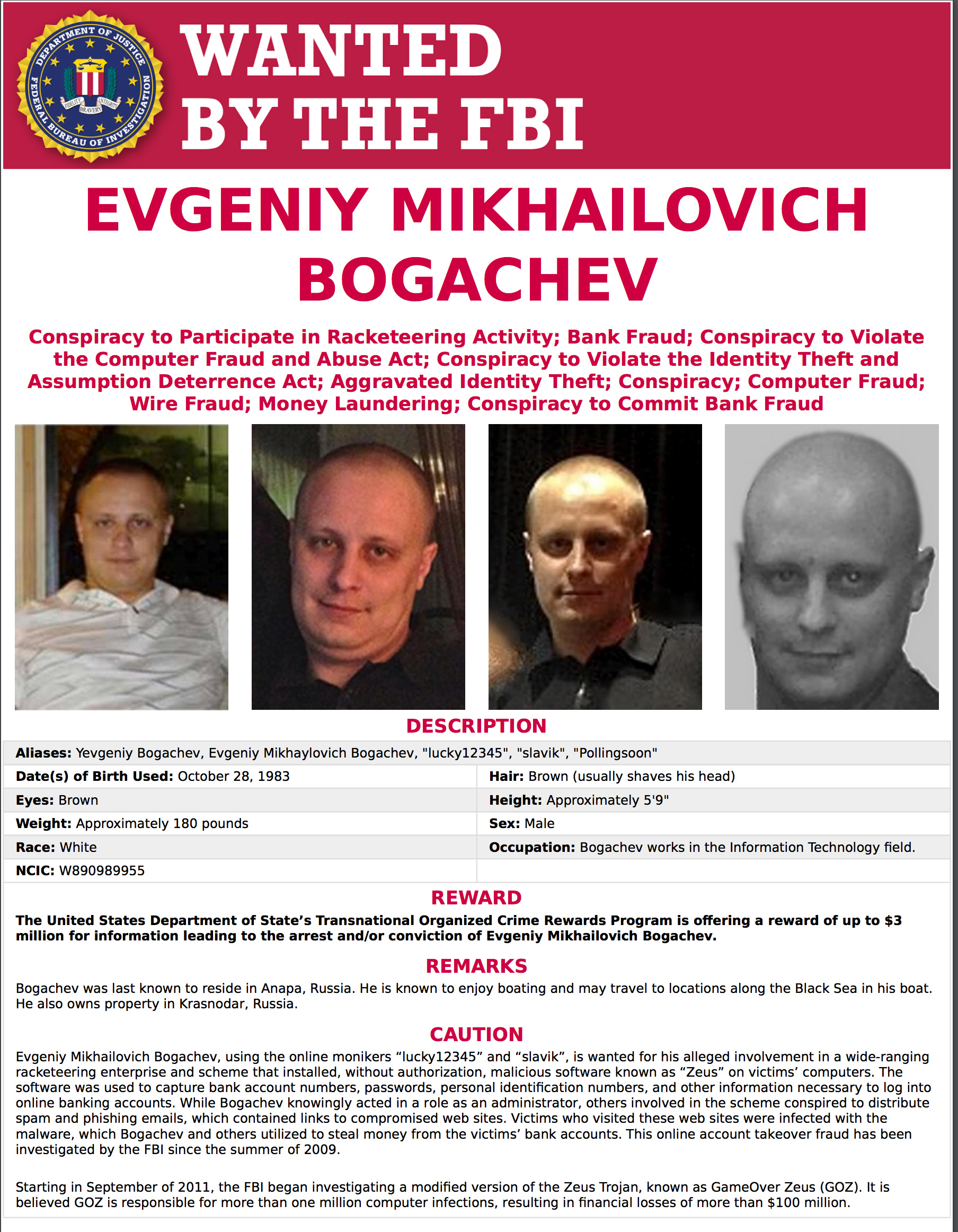 Aleksey Alekseyevich Belan
Between January of 2012, and April of 2013, Alexsey Belan is alleged to have intruded the computer networks of three major United States-based e-commerce companies in Nevada and California.
He is alleged to have stolen their user databases which he then exported and made readily accessible on his server. Belan allegedly stole the user data and the encrypted passwords of millions of accounts and then negotiated the sales of the databases.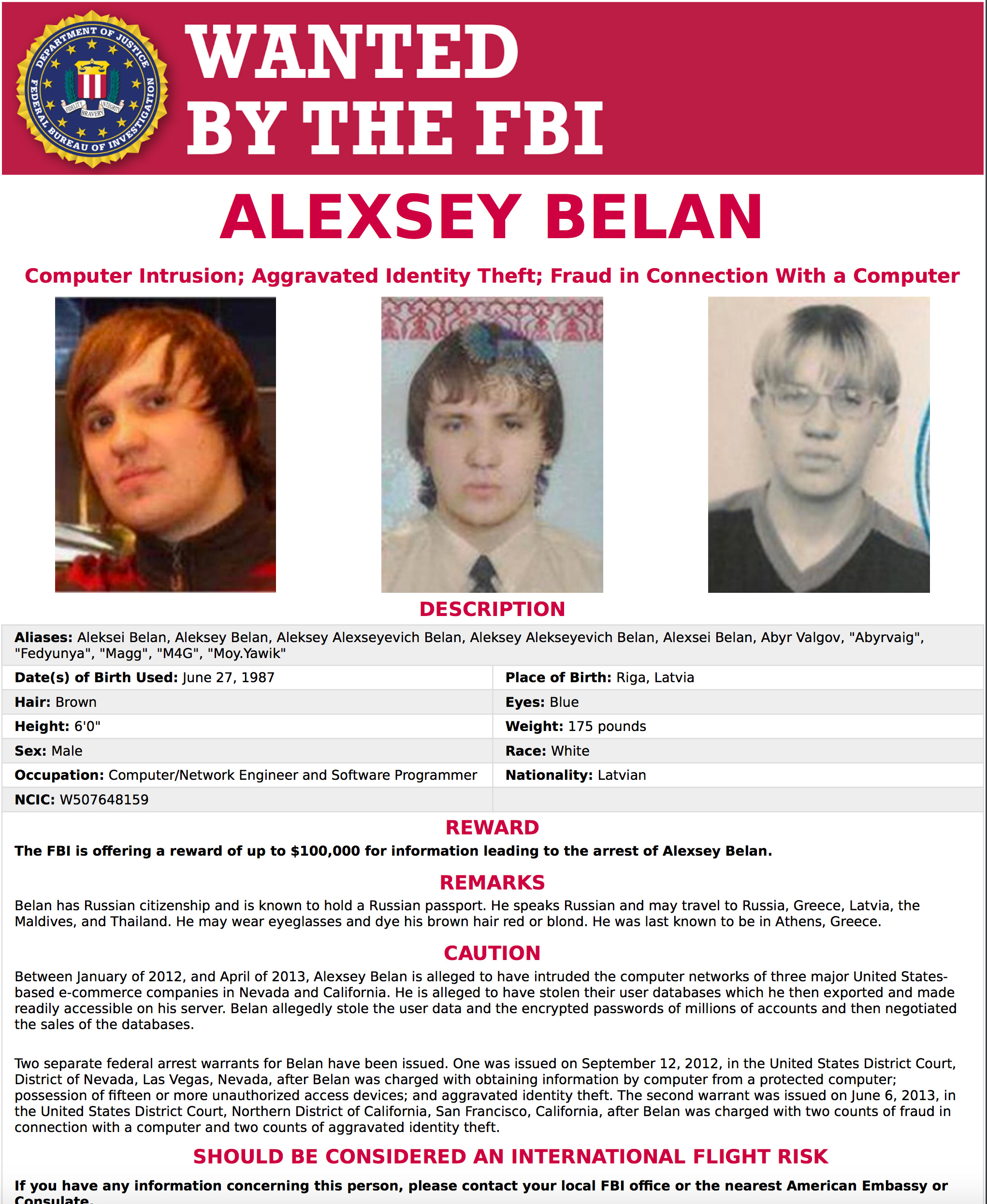 Results of the Sanctions
The results of the sanctions are pretty clear.  Along with being wanted by the FBI, these two Russian hackers are now banned from entering the United States, will have economic sanctions such as having all of their banking accounts and assets frozen by US officials and of course banks will need to add these guys to the OFAC list and file SAR's in the event they have any activity with them.
Thanks for reading!