Identity theft is one of the most prolific frauds of this century and the lengths fraudsters will go to pull off the perfect scheme seemingly has no end.
And while you will read about plenty of identity theft cases involving stealing a person's identity you have probably never read about a car dealer becoming a victim.
But that is exactly what happened this week. Champion Porsche of Pompano Beach (the largest Porsche dealer in America) had their identity stolen by a sophisticated fraudster who managed to steal over $3 million from people who thought they were buying rare cars.
He Was A Vice President of Marketing for Champion Porsche
Shiraaz Sookralli had worked for Champion Porsche Vice President of Marketing.
After learning the in's and out's of the business, he opened a shell corporation called Champion Autosport and then convinced consumers to send him deposits for highly saught after Porsche models 911 GT3 and GT3 RS, models.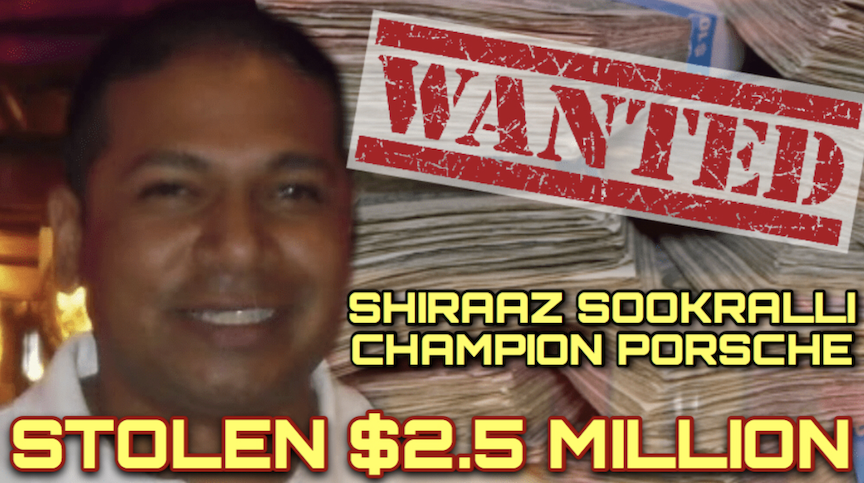 While employed at the Dealership, he would contact would-be buyers, present them with fraudulent and legitimate buyer deposit agreements and collect their money with the promise to deliver the cars later.
In all, Sookralli had 24 victims who he convinced to wire transfer money deposits. Some even used their credit cards which he happily accepted. The scheme unraveled when one of the victims contacted the real Champion Porsche demanding to know where their car was.
You can read the entire Lawsuit against Sookralli here – Lawsuit detailing case against Sookralli,
Captured on Rennlist Discussion Boards
In online forums, the whole scheme created quite a buzz before Sookralli's scheme was detected.
You can read the whole conversation here – Rennlist Porsche Forum.
One Bad Employee Can Hurt a Dealership
This is yet another example of a single employee harming a car dealership with their fraud schemes. There have been various other schemes this year involving bad employees including Hoover Mitsubishi in Charlotte, Reagor Dykes, and others.
Dealer fraud is so often not perpetrated by owners but by unscrupulous employees and they can really damage a business.