The name of the bank is Bank Zero. They are a neobank based in South Africa, where the average credit card issuer experiences very high fraud loss rates – 15 basis points or more. But they claim to have zero fraud.
According to The Citizen, Bank Zero, South Africa's newest bank, says that in the 15 months since its launch, there has not been a single case of successful card fraud. But there have been many attempts. And they have stopped them all.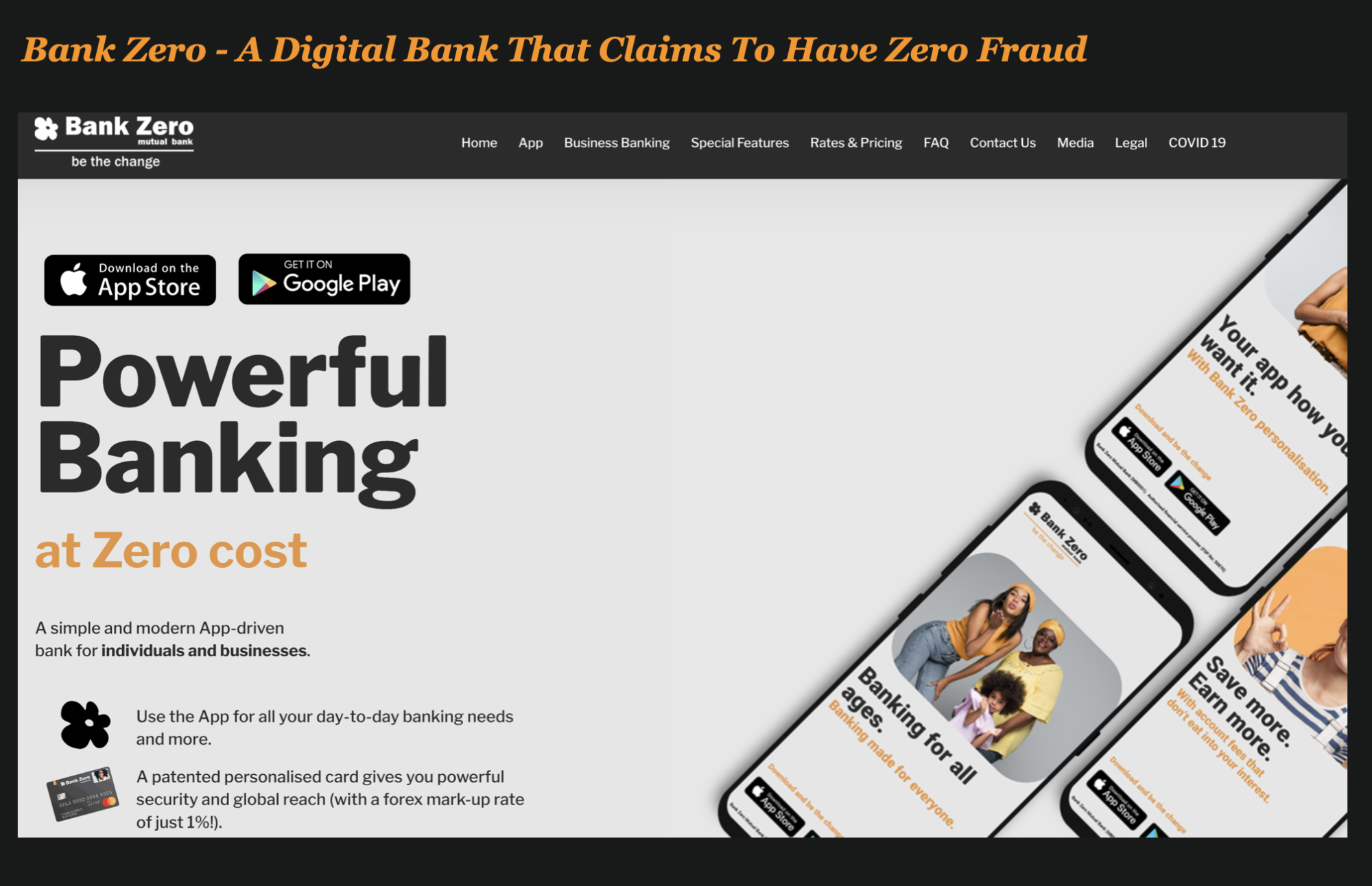 The bank claims its success is simple – they use technology and unique processes to ensure that fraud will never be a problem for its customers.
They Require 100% Confirmation On Every Transaction
Bank Zero says they achieve stellar results because its security system always requires a customer's authorization for an online card transaction.
Their customers receive notifications on all transactions, even if they were unsuccessful attempts, but these will always show as declined transactions.
Since this is an App based bank, confirming the transaction is nothing more than affirming or denying the transaction as the customer is transacting.
A Special Skimming Patent Stops Fraud
On top of validating every single transaction with customers – they claim to have a special credit card patent that prevents skimming and card, not present transactions.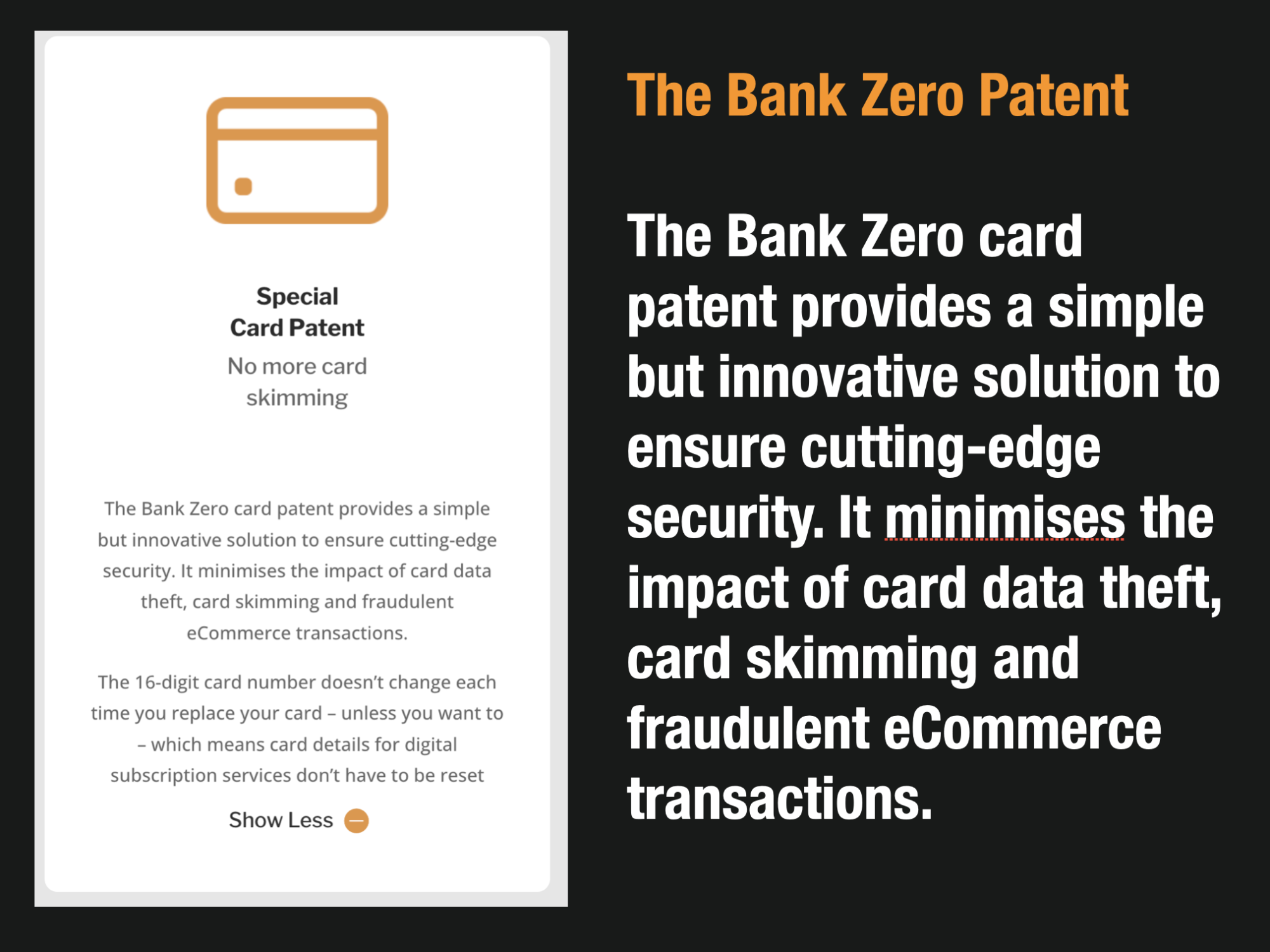 While the bank hypes up this secret skimming patent, they do use it quite a bit in the marketing of the capability of it to their customer base even publishing case studies of it.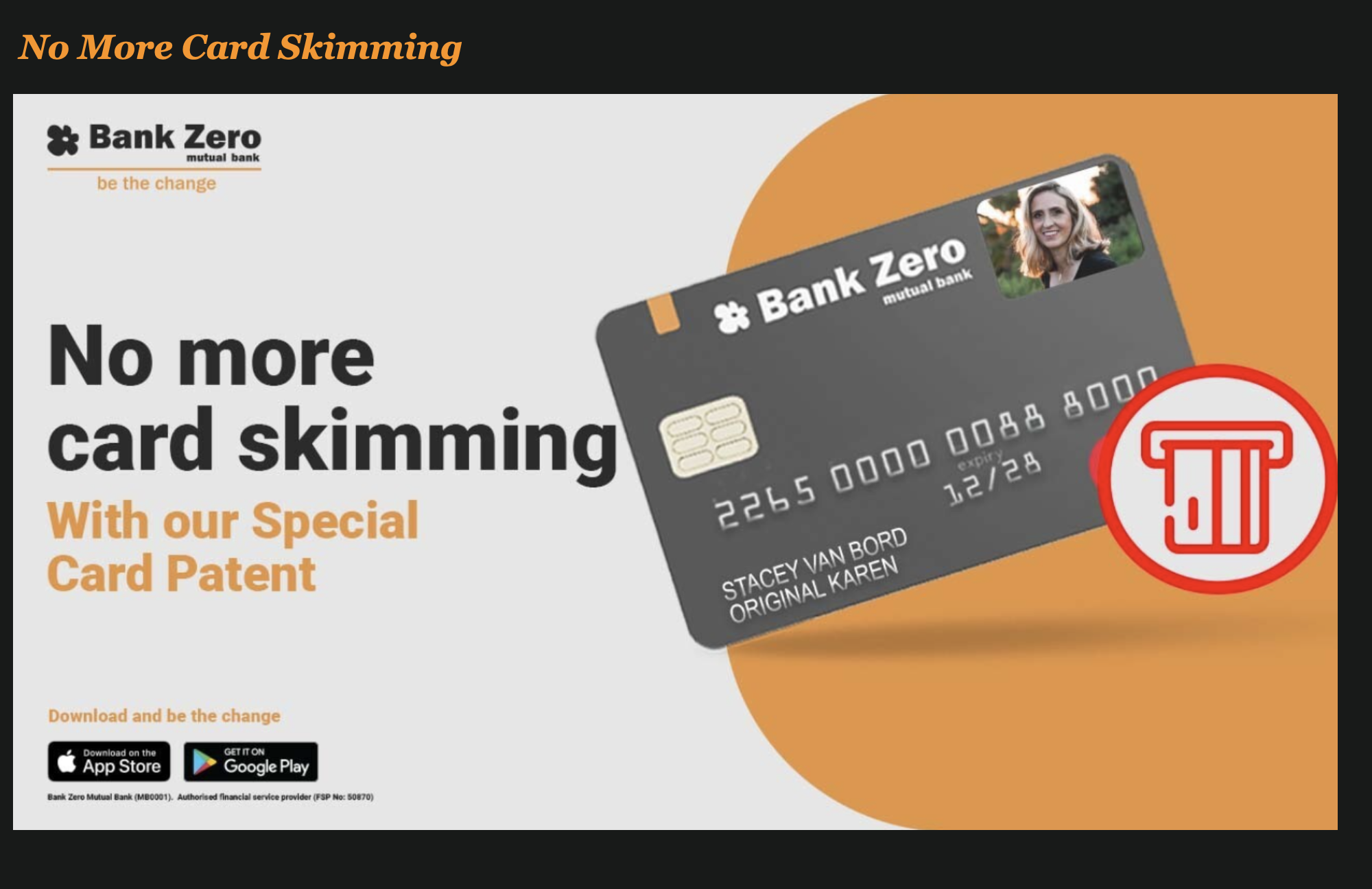 The Bank Uses A Series of Invisible Numbers To Prevent Fraud
Before the bank launched in 2020, Business Insider wrote an article on how the patent might work in a conversation with the CEO of the bank – Yatin Narsai.
"At the heart of the plan is three different card numbers used for every Bank Zero card, two of them invisible to customers.
"In modern bank cards the card number is encoded in three different places, Narsai says in the patent application: visibly embossed onto the card face, plus in the magnetic strip on the back and in the microchip or "processor memory".
"There is no reason those three numbers can't be different from one another – and that allows for "lane processing" differentiation."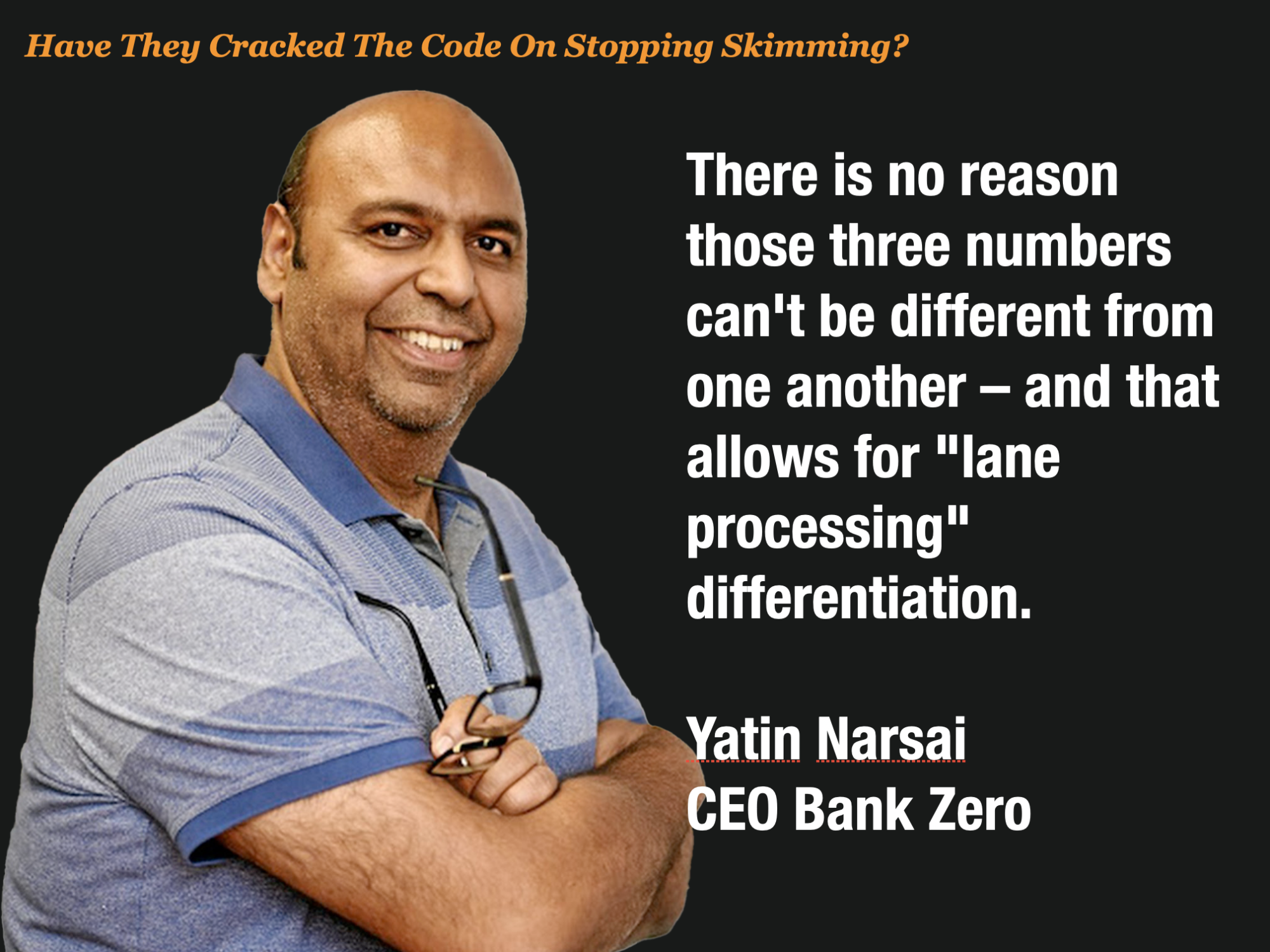 "The number actually displayed on the card "can be used in situations where highly secured 2-factor authentication can easily be implemented", such as online payments, Narsai says, and then locked for use only in such transactions. A second, different number in the mag strip can be locked for use only for swiping at point-of-sale devices where smart cards can not be used, and a third number can be unique to the smart card, for chip-and-PIN type transactions."
A card-skimming device of the type scammers attach to ATMs will be able to read the card number on the magnetic strip – but will not be able to use it for fraudulent online transactions, even if they capture a customer's PIN with a hidden camera too.
The system also means "that expiry dates can now be set for ultra-long durations", Narsai says in the patent, which will mean fewer deliveries that need to be organized by the online-only Bank Zero.
With global credit card losses approaching $30 billion annually, maybe Bank Zero can license this patented technology to Visa and Mastercard and make a killing.
They Don't Believe In An Off The Shelf Approach
While they are secretive about their card patent, they reveal other parts of their security program on their website that they say make them a higher security bank than others.
Biometrics – We use biometrics extensively in our App to prevent any fraudulent activities.
EMV and Patented Tech – Our debit cards operate on Mastercard's latest EMV technology and multi-layered security protocols. We are further combining this with our own unique and advanced security feature which has been patented.
Pervasive Encryption – Our core banking platform runs on an IBM's LinuxONE™ mainframe, which provides us with advanced business-critical security through pervasive encryption technology. Running an open-source core banking platform on the new IBM LinuxOne mainframe is ground-breaking. And we have combined it with other open-source software and cloud technology for certain business functions. This leads to a best-of-both-worlds combination of security and low cost.
Their CEO Yatin Narsai, believes that their customized approach works better in the risky world of neobanking.
He says that rival banks tend to buy standard or packaged banking systems "and as a consequence then go through the exact same crisis as the incumbents – given their 'me-too' approach."