When Carol Jeffcott stepped outside to water her lawn at her sunny home in San Tan Valley Arizona she noticed that the water spigot was leaking. Just a few drips at a time, but she figured she needed to get it fixed.
So being a responsible homeowner she went out and found a local plumbing company to come out and make the repairs. She contacted a business called H20 Irrigation Specialist  and they advised that they would have a plumber come out and make the repairs for her.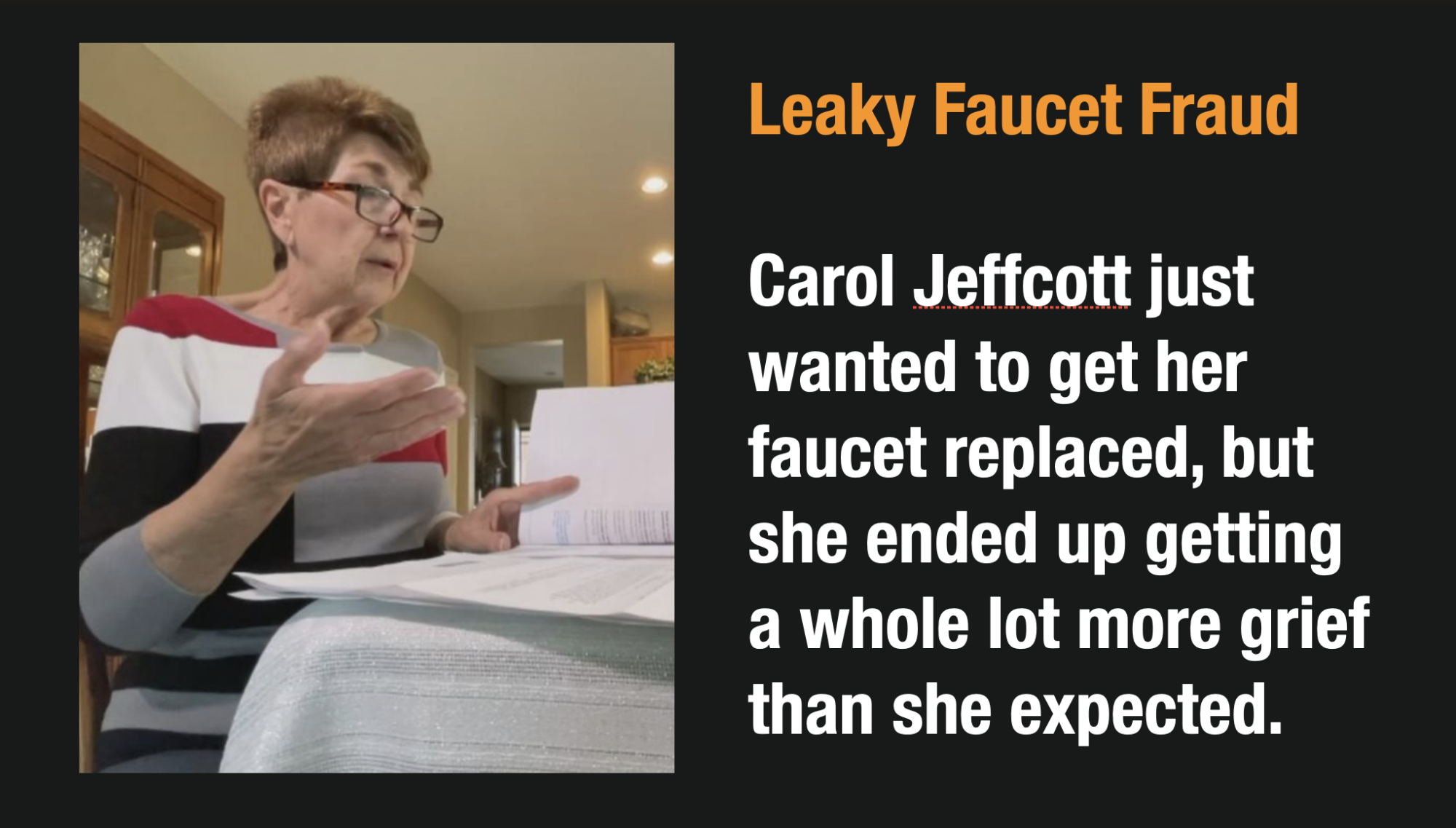 The plumber arrived and installed a new spigot for $65, which Carol put on her Citi credit card.
And that is the end of the story. Actually, not quite.
Over $11,000 in Fraud Charges Later
Right after the plumber left, the spigot started leaking water all over again. According to 3TV CBS5, Carol was upset that the repair was not made. She called the plumber back and tried to get him to fix it.
"All night the water spilled all over, so I turned off the main water at the house and I called him back and I said you've got to come back and repair this water shooting everywhere," Jeffcott  said. "He goes, 'Well, I'm down in Phoenix and I won't be able to come back, blah, blah, blah.' Like he wasn't concerned with it."
The repairman refused to show up, so she had to call another plumber to come out and fix the leaking spigot a second time.
You would thought that would be the end of poor Carol's story but it was just another chapter in a long frustrating journey.
A couple of weeks later, she opened her Citibank card statement and was shocked to see her balance was $11,500! Unbeknownst to her, H2O Irrigation Specialist secretly charged her Citi Bank credit card for an astonishing amount- $11,500. That's right, a total of $11,500 showed up as two separate charges on her credit card statement. The plumber charged her once for $6,500 and again for $5,000. That is a total of $11,500! Maybe he thought he could pull a fast one over on her and Citibank?
Carol ended up disputing the credit card charges with Citibank, and she eventually got her money back but it's amazing that one tiny spigot could literally result in the draining of her credit card account.