I am always looking for great resources to boost my fraud knowledge and I found a great resource recently.
Hosted by a former white-collar federal criminal investigator Robert Nordlander, the Fraud Fighter Podcast helps fraud professionals find the best tools, practices, opportunities, and people to answer your questions about fraud and forensic accounting.
He's a Former White-Collar Criminal Prosecutor
As a kid, Robert wanted to be in law enforcement. His influence came from spending many hours watching classic TV shows such as Dragnet, SWAT, CHiPs, and Miami Vice. But he had a knack for accounting while in high school, so he earned an accounting degree in college and later passed the CPA exam.
After a time in public accounting, he became a special agent for the Internal Revenue Service, Criminal Investigation, where his love for accounting and law enforcement merged. Being a special agent was the best of both worlds: law enforcement and accounting.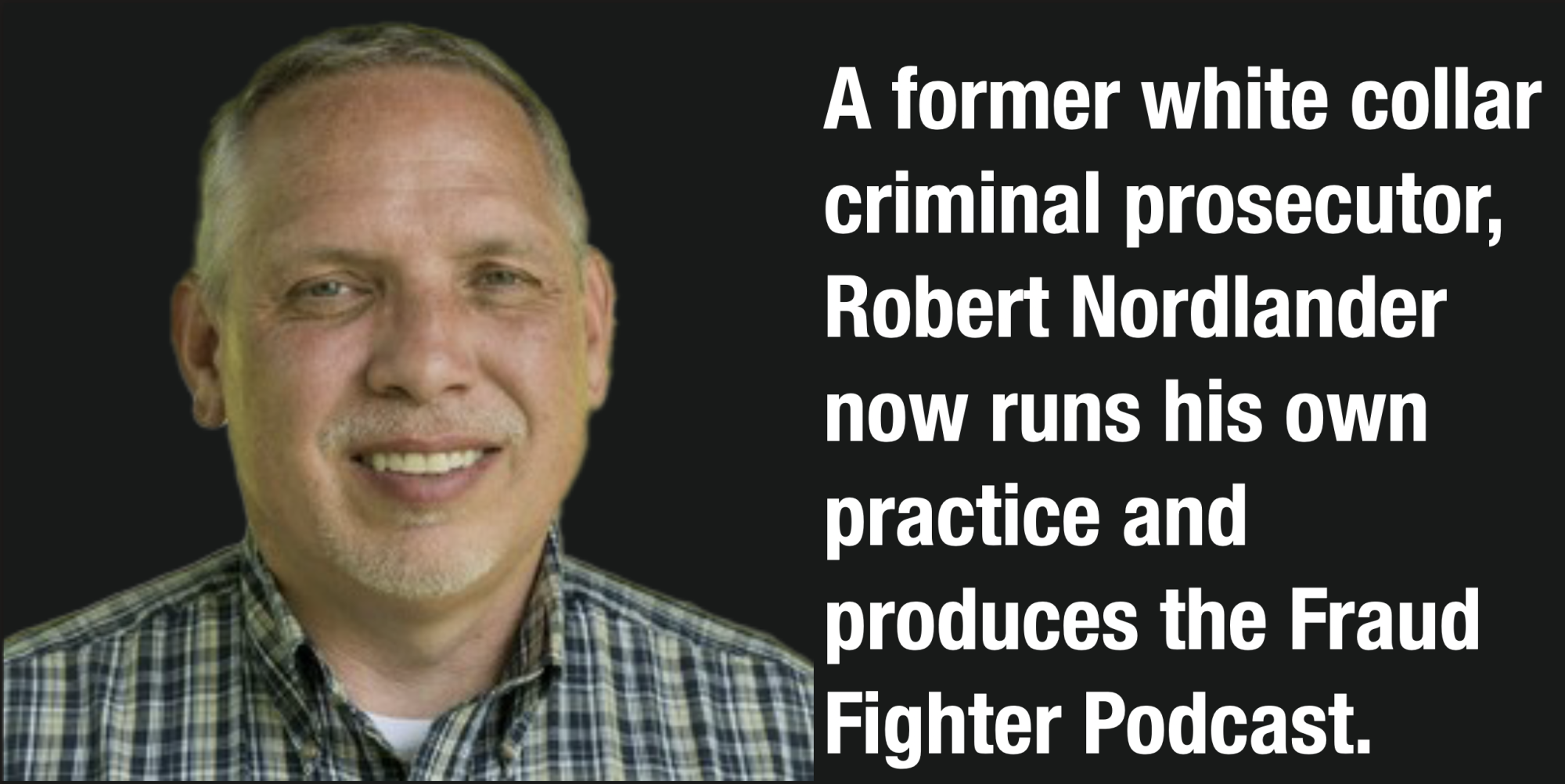 For over 20 years as a professional forensic accountant investigating crimes, he continued to learn about fraud and forensic accounting. He now runs his own firm and produces the Fraud Fighter Podcast.
Recently I had a chance to join Robert on his podcast and discuss my own journey in fraud management and I had a great time.
If you want to hear my story, check it out here on his great podcast.