Two weeks ago California announced that they had frozen 345,000 disability fraud claims submitted by 21,000 doctors after a rash of suspected fraud.
According to KCRA, "state officials say organized criminals are stealing doctors' credentials to file fake disability claims. The state is using a computer program to verify the identity of these doctors to find those fake claims. They do this by sending the doctors an email from an official government account asking them to verify their identity by using a computer program known as ID.me."
On Thursday, the state announced that 98 percent of the 27,000 medical provider accounts it initially flagged as suspicious were likely fraudulent. Specifically, 485 providers have verified their identity at this point and the rest did
not.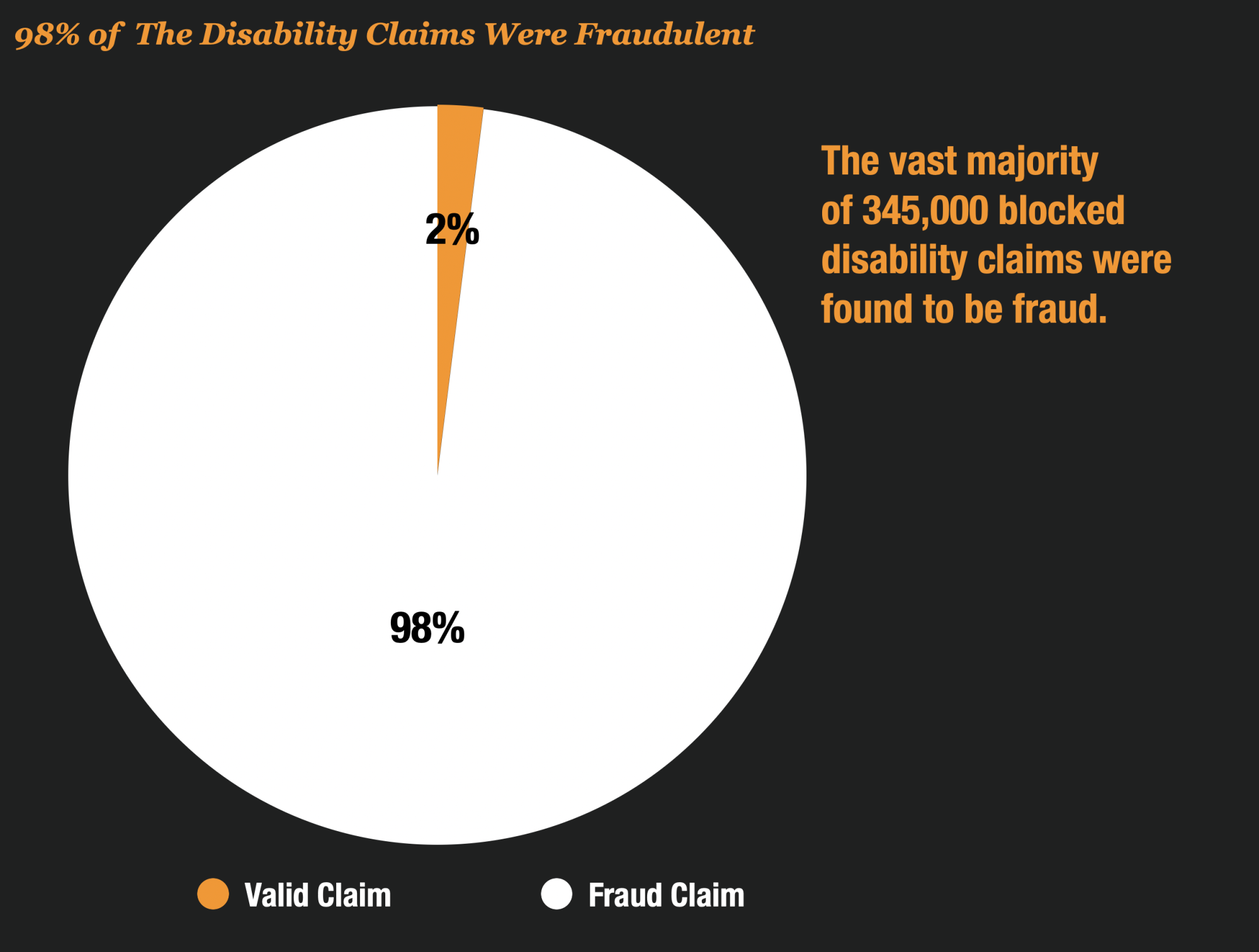 As EDD separates out the suspected fraudulent accounts we are then verifying the claimants who were suspended when their medical provider's information was compromised. These claimants received notices this week to verify their identity with ID.me as quickly as possible to help us in resuming payments. In addition, other claimants have received different notices with other verification requirements specific to their claim. To avoid tipping off fraudsters, further details about the various verification procedures will not be released.