The pandemic unleashed a wave of newbie fraudsters.
The fact is government stimulus programs such as PPP, EIDL, and Unemployment prompted the creation of hundreds of thousands of new fraudsters and scammers (if not millions) in the last two years.
We created financial pressure where they were desperate. We pushed trillions in stimulus money piles for them to take. And then we let social media platforms train them or recruit them into the dark world of fraud.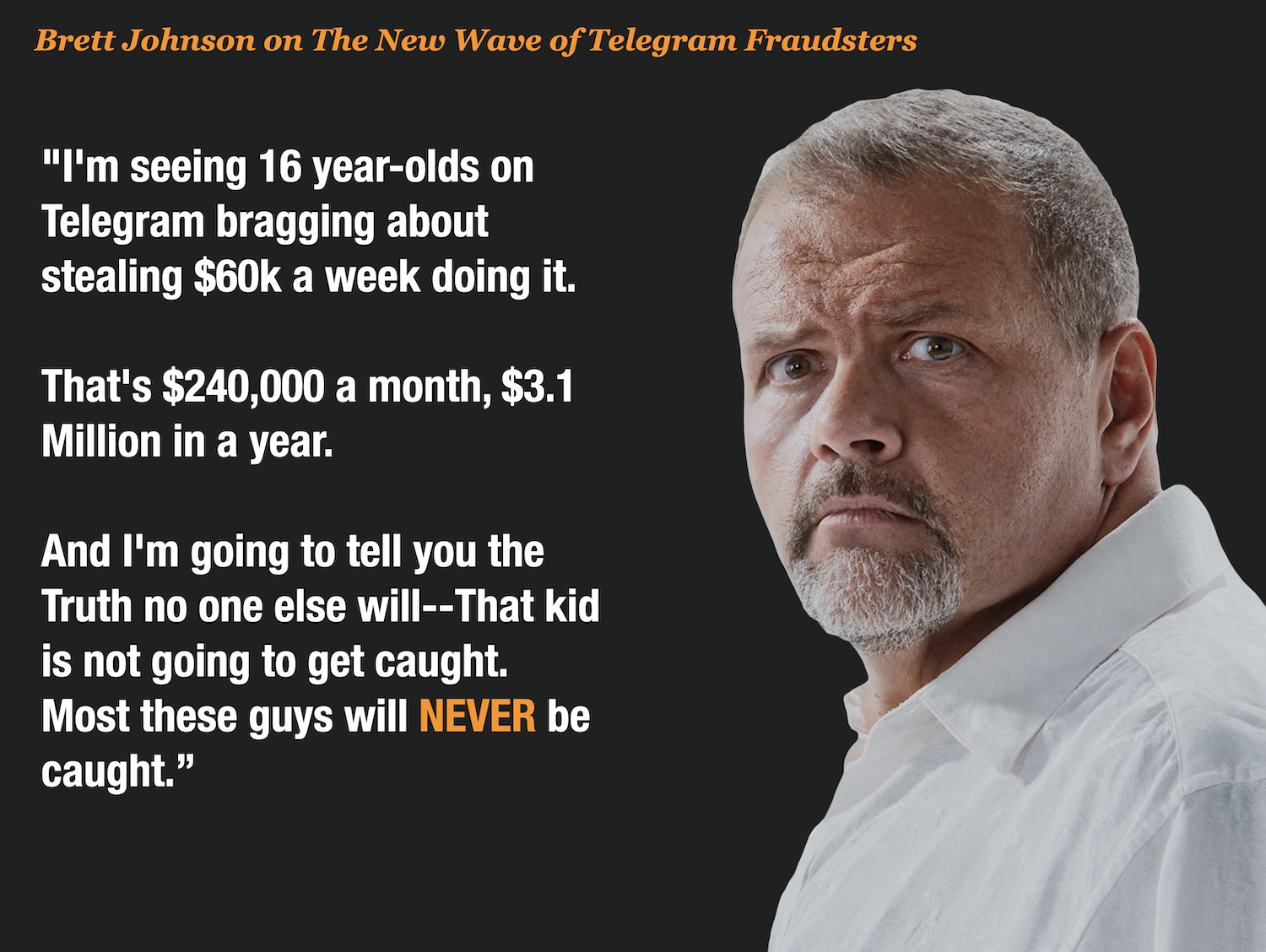 And steal they did.  Fraud experts believe that over $242 billion in government proceeds were hijacked by fraudsters that raided the programs using stolen identities, and other scams and dishonest schemes.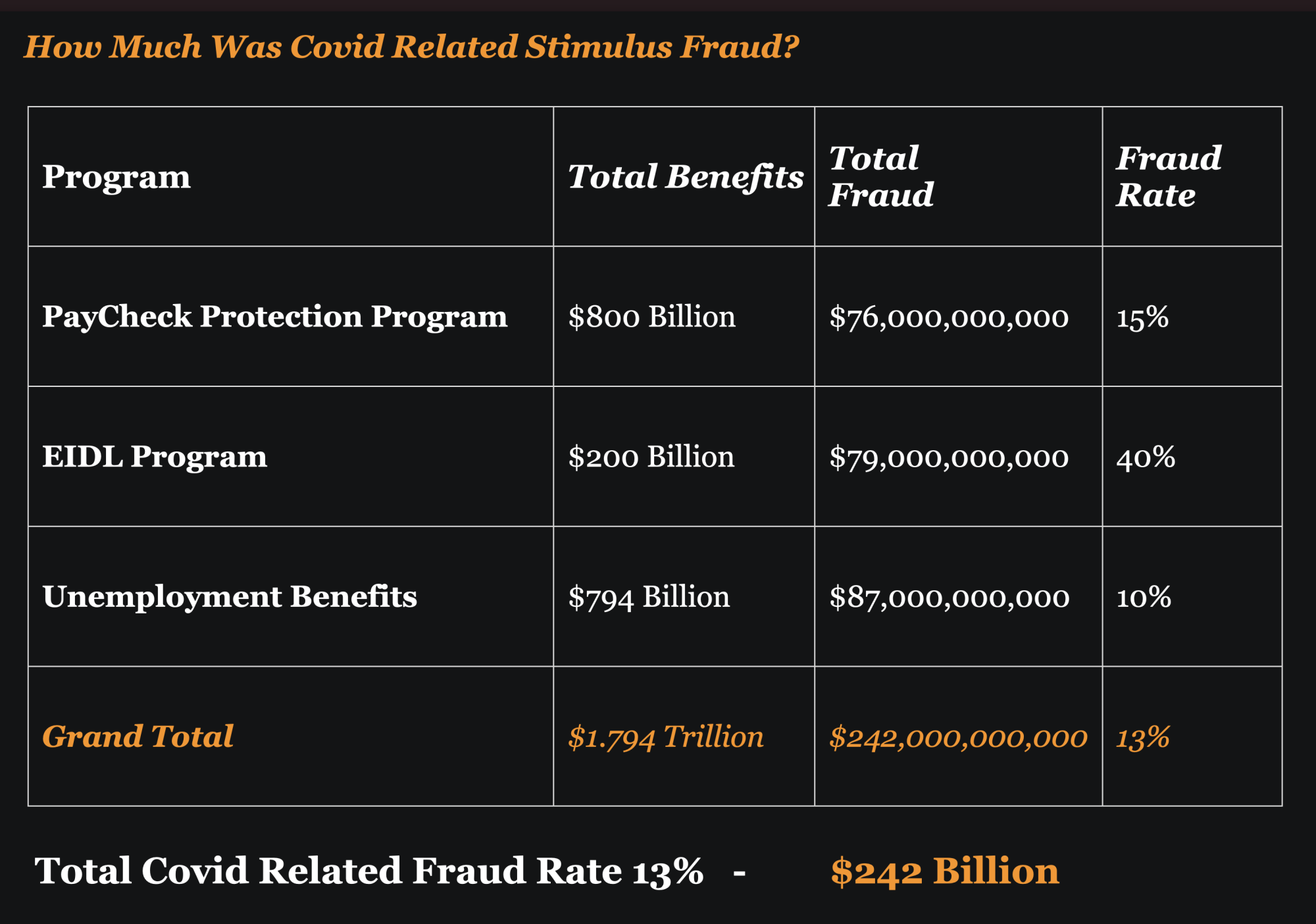 But those stimulus funds have dried up but those fraudsters certainly have not lost their appetite for money and there is plenty of evidence that they are now shifting to other tactics.
And one of those tactics appears to be auto fraud – an industry that is getting rocked by scams and fraud more than ever.
Soft Targets Now Under Attack But Fraudsters Can Net Huge Profits
Lured in by highly sought-after luxury vehicles and big payoffs, fraudsters have found a soft target in some lenders and car dealers and are pushing auto lending to its highest level ever. 
A simple luxury auto fraud scheme can net a fraudster as much as $250,000 or more when they use a stolen or synthetic identity. Fraudsters will finance a Range Rover here in the US with a minimal down payment, and after obtaining the vehicle they can ship it to China and sell it for hundreds of thousands in profit.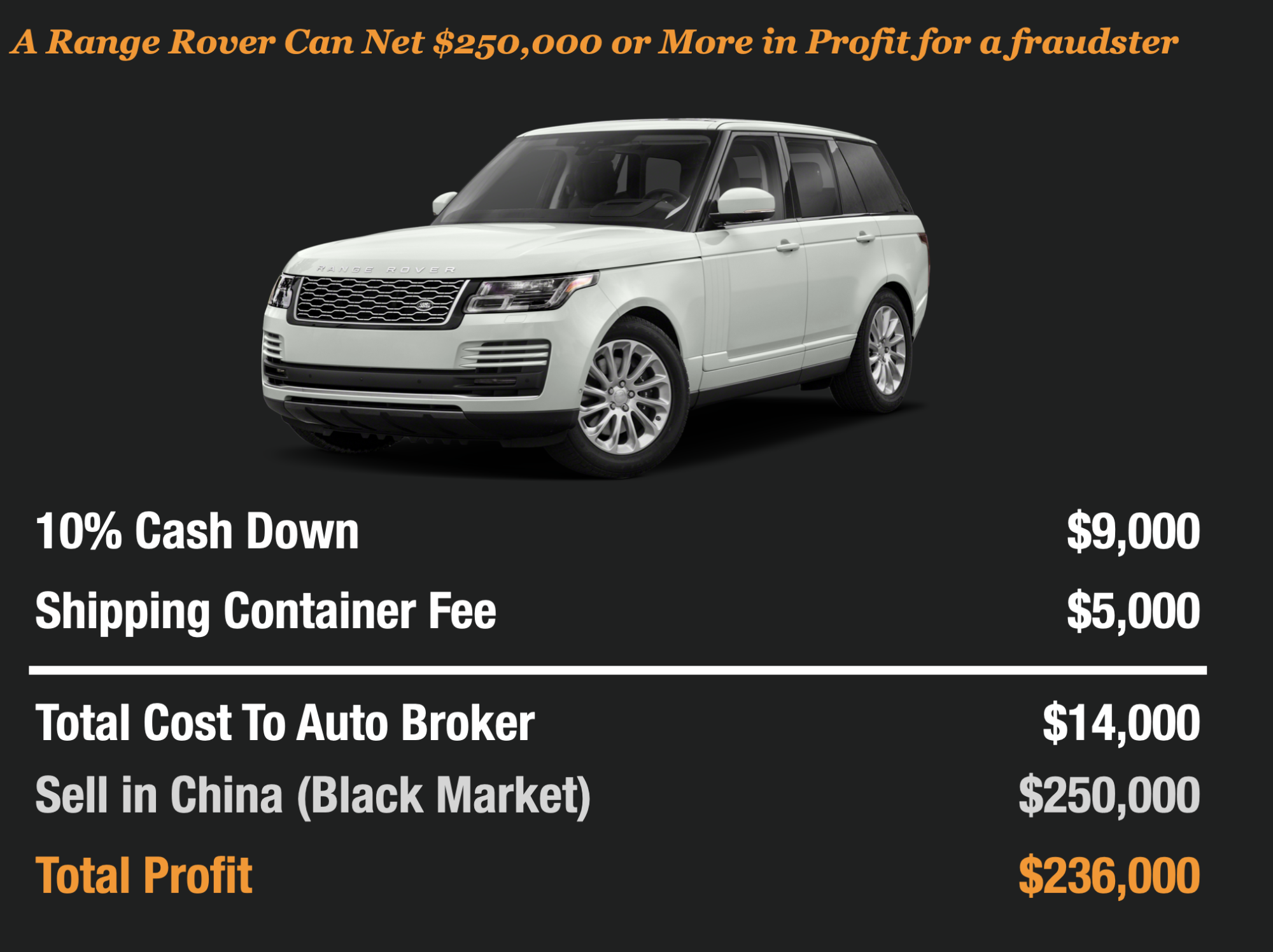 According to Point Predictive, Auto Risk for 2022, could hit $8 billion or more in origination volume impacted by fraud.
Those losses are being driven up by an insidious mix of both first and third-party fraud and some of that increase is driven by the infiltration of pandemic-era fraudsters into auto lending.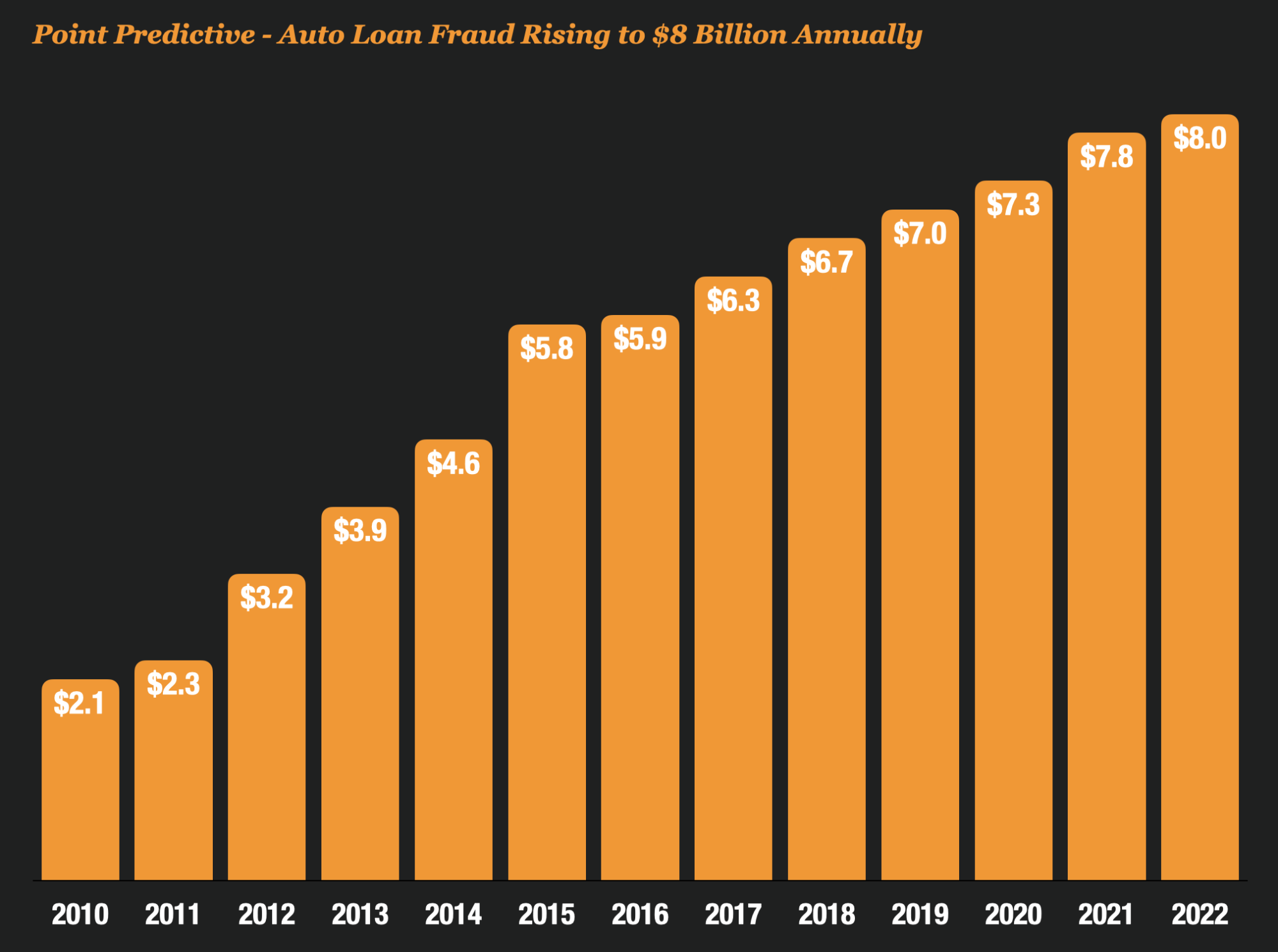 Are Newly Radicalized Fraudsters Behind the Wave of New Fraud?
With increasing fraud levels, how do we know for certain that these newly radicalized fraudsters are behind it?  
Well, we can never be absolutely certain that it is the case, but to answer that question Point Predictive turned to the data and then had fraud investigators research cases to determine if we could find the link between stimulus stealers and auto fraudsters.
They Looked At Chicago – A Hot Spot for Stimulus Fraud Activity
Chicken Farms aren't the first place you would look for loan fraud. But chicken farms were used to apply for millions in Covid relief loans from certain zip codes located in downtown Chicago during the earliest days of the pandemic.
In one Chicago zip code, 60620, only about 160 small businesses should have been eligible for Covid loans, however over 3,824 loans were granted for loans in that zip code.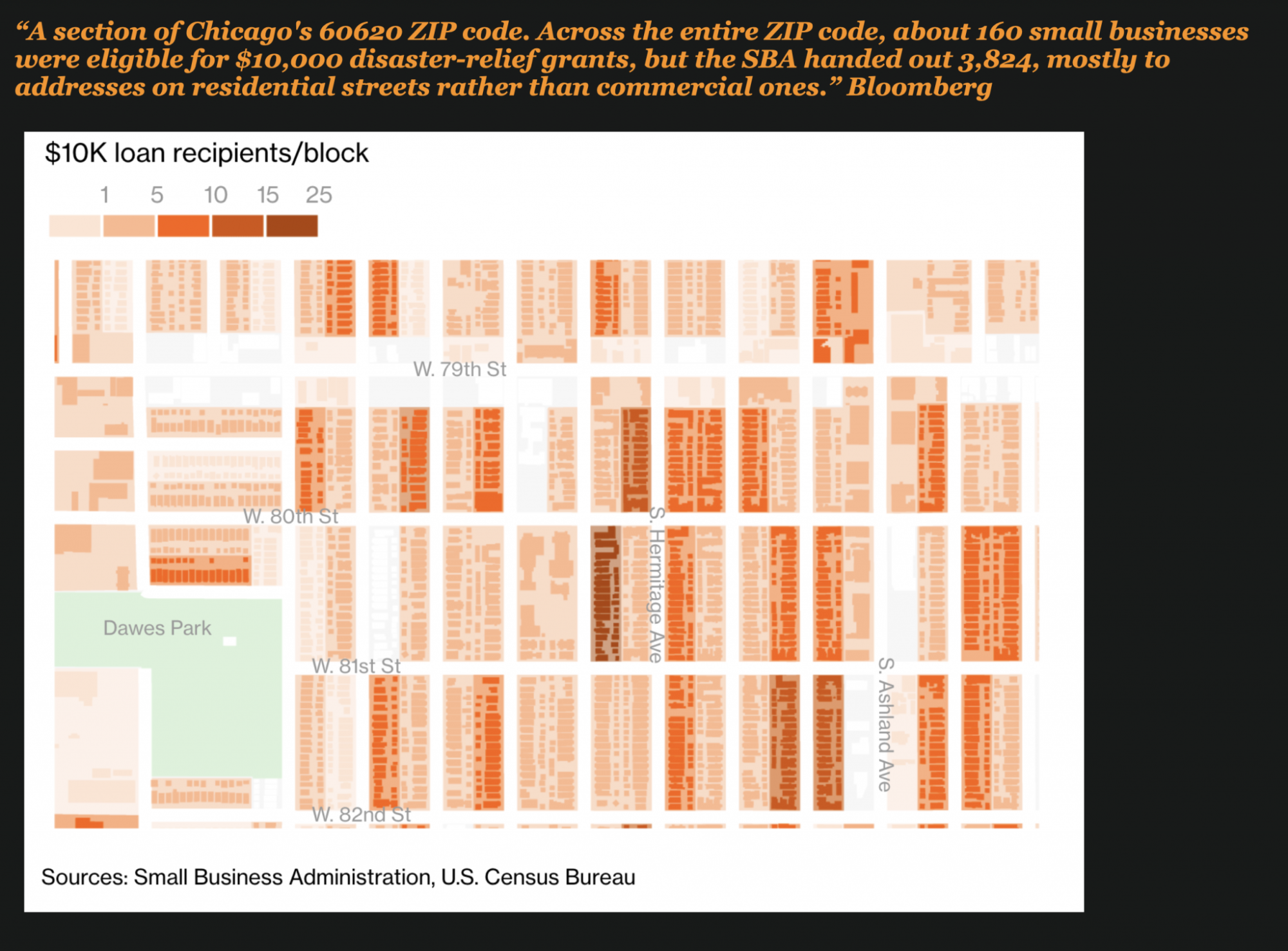 The fact is most of those loans did not go to chicken farmers but to fraudsters.  Chicago became a hotbed for stimulus-related fraud for most of the pandemic.
Now, given that it was such a hotbed of stimulus fraud Point Predictive believed it would be the best area to search for the links between Covid fraud and auto lending fraud so they dug in.
They Analyzed Hundreds of Confirmed Synthetic Identity Loans Out of Chicago
To identify the link between Covid fraud and fraud hitting auto lenders now, they decided to analyze 287 true synthetic identity loans that were submitted to auto lenders this year that were originating in downtown Chicago.
For each synthetic identity, they assigned a fraud investigator to do a forensic review of the application and determine if the synthetic identity used on the auto loan matched to an identity used on publicly available PPP loan data from Chicago.
Surprising Results Reveal That Stimulus Fraudsters Are Shifting To Other Soft Spots
The results of the review surprised everyone.  When the research was completed, they determined that 218 out of the 287 synthetic identities could be closely matched back to a prior PPP loan taken in the Chicago area.
The loans were for every conceivable type of business including clothing shops, nail shops, and restaurants. 
All told, those synthetic identities could be tied back to approximately $6.5 million in PPP loans that were distributed from 2020 to 2021.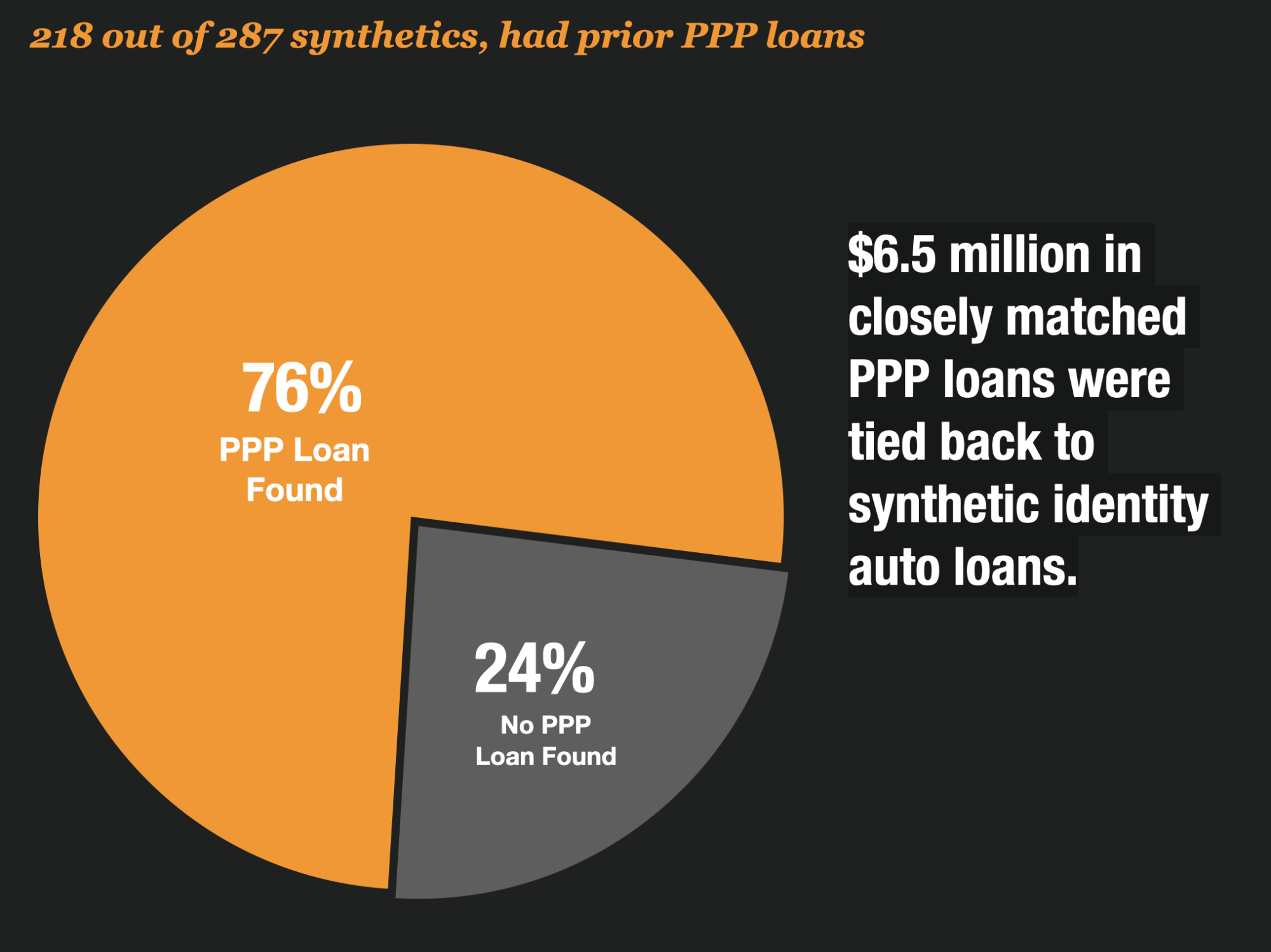 The Cat Is Out Of The Bag
The cat is out of the bag. And you can't put the cat back in the bag. Once the cat is out of the bag, it's out for good.
And if Covid-related fraud has taught us anything, it's that chronic fraud – like the cat – is here to stay forever. The myth that fraud is for sophisticated criminals only is over. It's too easy to do. It's far too lucrative. And most of the time there are zero consequences.
The fact is those stimulus fraudsters have found careers in committing fraud and they are unlikely to take reputable day jobs again.  They are making far too much money to return to their old lives.
For the auto lending industry, we are entering a new world. We cannot expect to return to the less complicated period of low fraud when most data could be trusted at face value.
High fraud attack rates may be here to stay for good – and these fraudsters will just shift from industry to industry searching for new soft targets.