The rise of Zelle as one of the most popular payment apps is impressive. The service is closing in on a 40% share of the P2P market and will probably process over $500 billion in payments this year.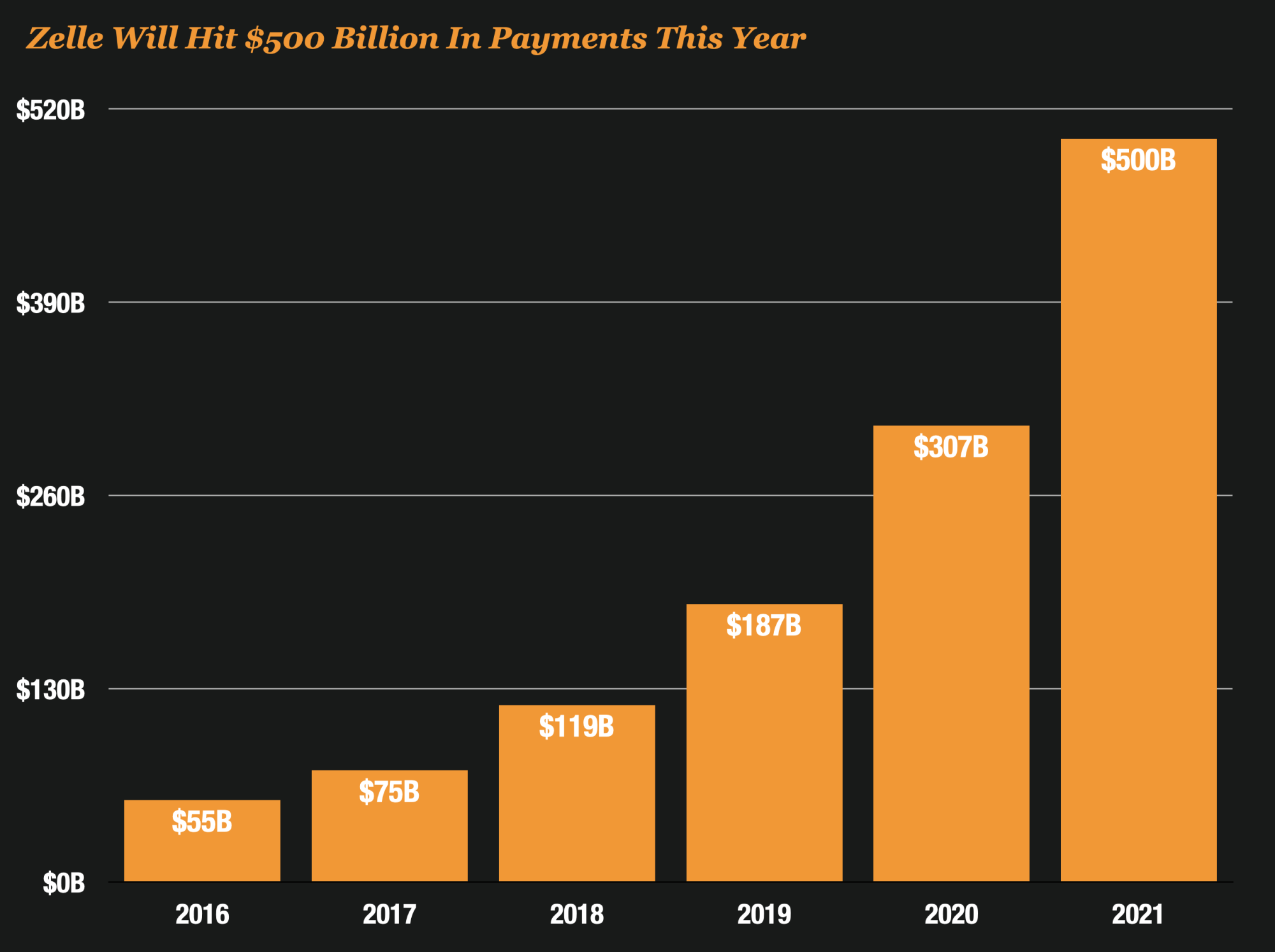 But Fast Money = Fast Fraud and Zelle Scammers Are Impersonating Fraud Agents Now
Consumers love the service. But it looks like scammers do as well. Multiple reports this week, including a warning from the FBI are alerting consumers to watch out for "Vishing" and "Smishing" schemes that look so genuine that they could fool even the savviest consumer.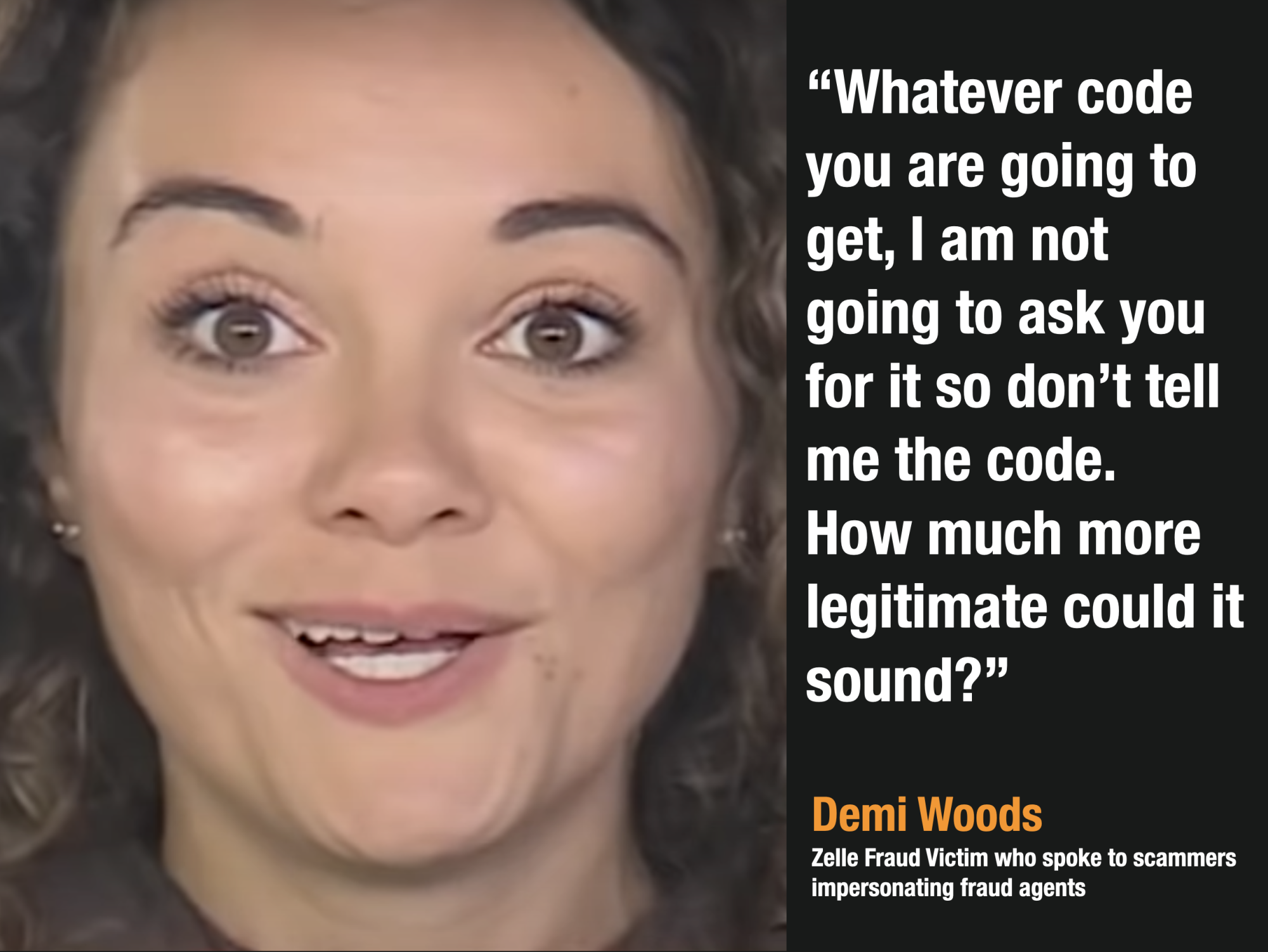 And worst of all, many of the scammers are pretending to be fraud agents from banks that are attempting to help consumers with suspicious Zelle requests.
The scheme is so good that scammers are using common fraud scripts like "You're going to get a passcode, don't share it with anyone including me."
Banks Are Going To Have To Do Better With Zelle if They Want Service to Thrive
Banks are going to have to do a lot better when it comes to protecting consumers from scams and fraud with Zelle. Consumers are often shocked to find out they have zero fraud protection with Zelle when they have been afforded more protection with other payments such as Debit Cards and Credit Cards.
Banks are reluctant to provide consumers protection for scams because ultimately the banks will take any losses they reimburse.
Ultimately though, banks are going to have to do a better job of providing some fraud protections to consumers or Zelle will not thrive.
Channel 7 Chicago Report – They Had My Name, Date of Birth and Account Number
This station in Chicago raised what they referred to as an alarming increase in Zelle Scams. Demi Woods explains just how realistic these fraud scammers can sound as they pretend to call from the bank.
Krebs – The 'Zelle Fraud' Scam: How it Works, How to Fight Back
You know it's bad when Brian Krebs post not one, but two articles in a week warning of Zelle scams.
In his first article, he wrote about how scammers were impersonating banks fraud departments with SMS text messages to get consumers to send fraudulent Zelle transactions.
In his second article, he wrote about how Credit Union customers were being targeted with sophisticated SMS Zelle scams.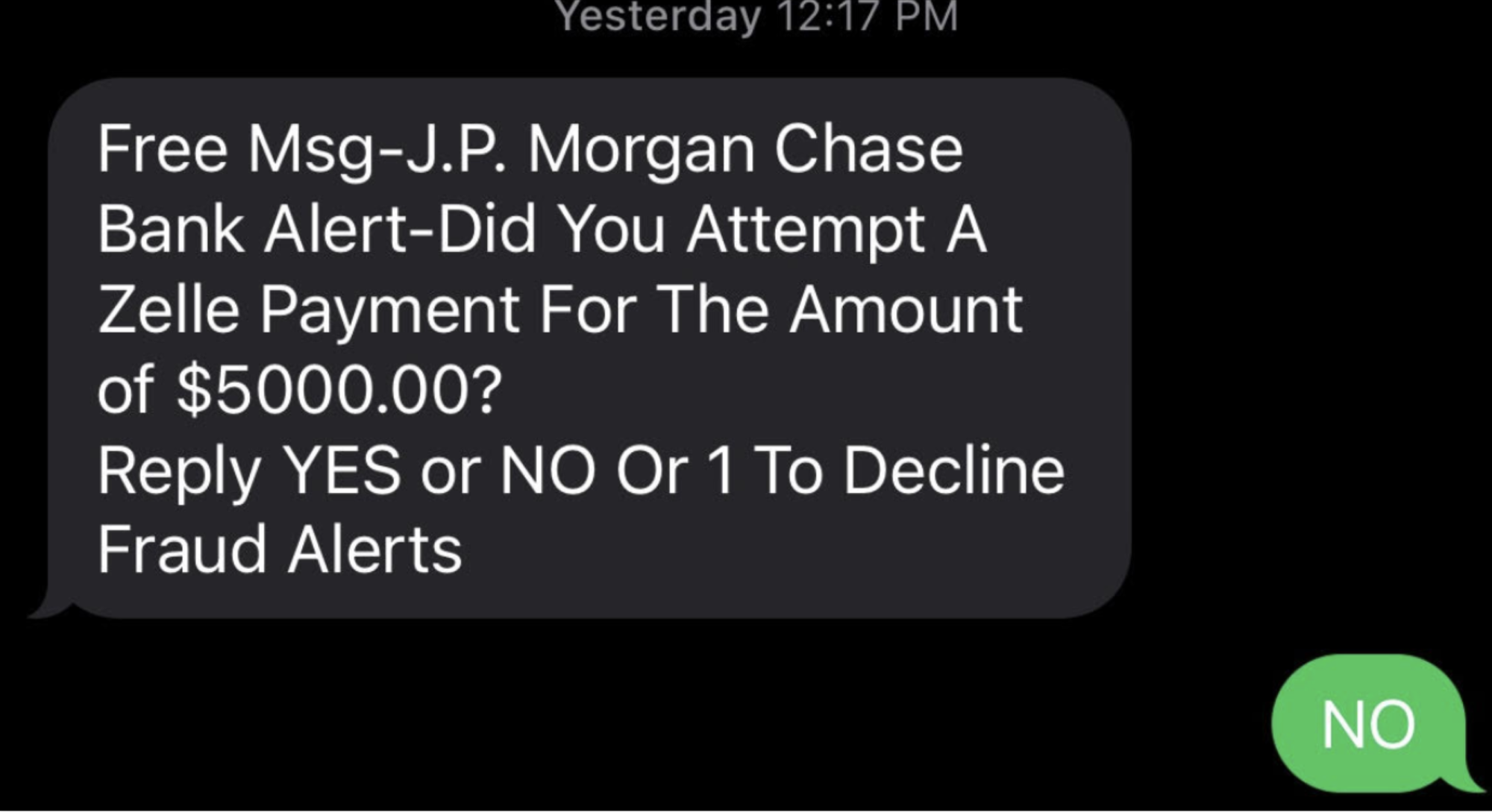 IBuzz – Zelle Scams Increasing for The Holidays But Reg E Won't Protect Consumers
Sadly consumers in most cases will not be covered by Zelle losses as reported by IBuzz in this article.
In their article, they report that fraudulent transfers made through Zelle are not protected by Regulation E, part of the federal Electronic Fund Transfer Act (EFTA).
Reg E is intended to protect individual consumers with their Zelle transfers, however, the Consumer Financial Protection Bureau advised this summer that Regulation E is unable to help a consumer who sends money to a fraudulent account, ISBuzz explains.
The Act can only help a consumer "if a third party fraudulently induces a consumer into sharing account access information."
But this fact should not stop banks from helping their customers from losing their money from scams. Experts like Maryann Miller think that banks that do right by customers will be the winners in the end.