Romance scams can turn dark, particularly when it leads to something far worse – human organ trafficking.
51-year-old Blanca Arellano told her family that she would be taking a trip to Lima, Peru, where she planned on meeting a man she met online- Juan Pablo Jesus Villafuerte.
She was very much in love and wanted to meet her new boyfriend in person.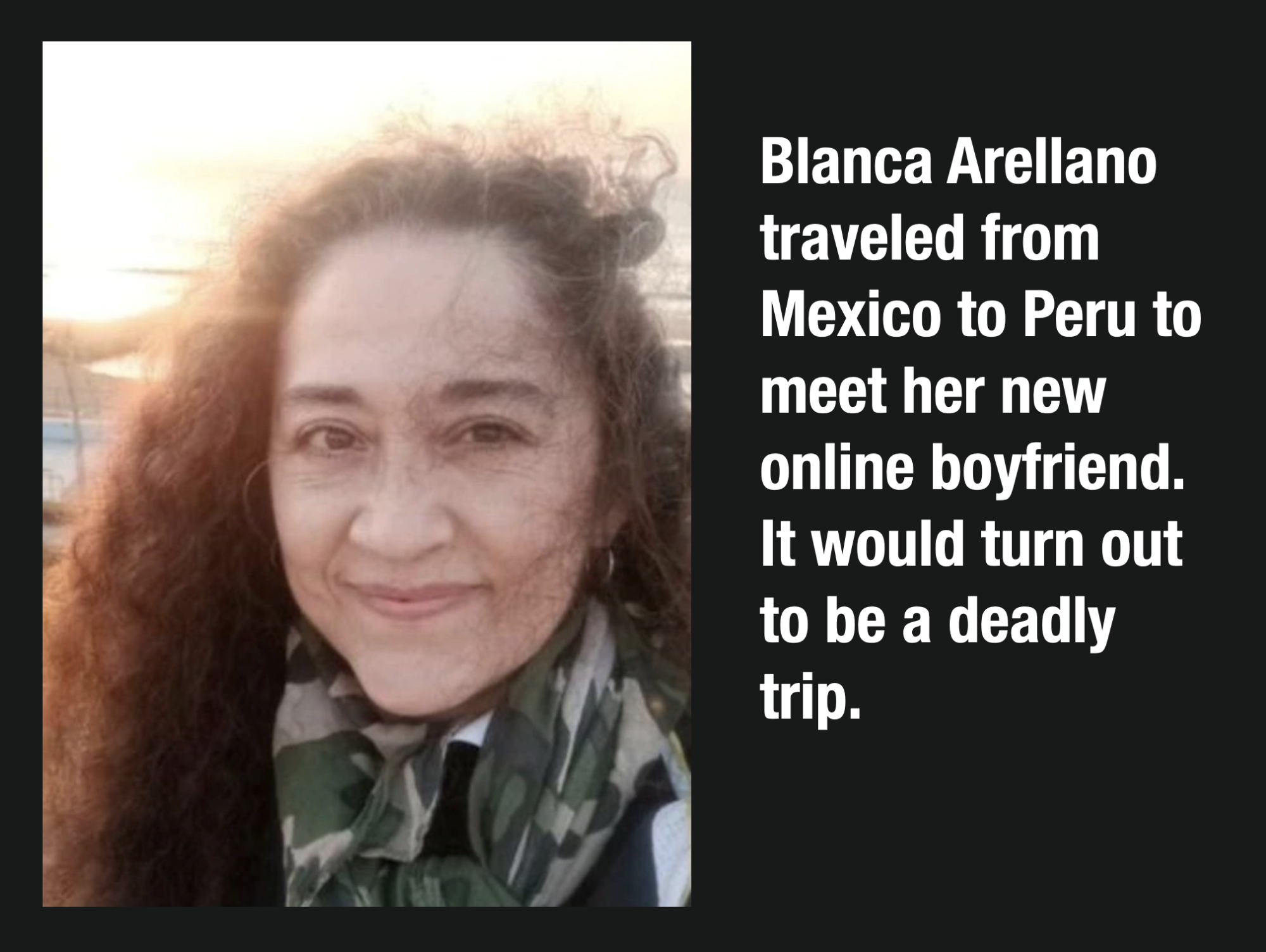 It turned out to be a deadly trip as she was lured under false pretenses to a faraway country where instead of being scammed for her money, something far worse occurred.
She Was Lured To Peru and Killed For Her Organs
In July, Blanca took a 5,000-mile flight destined for Peru. Her final destination was the beach city of Huacho, where her 37-year-old Peruvian boyfriend lived. He was a medical student and appeared to have a good life.
Huacho is a beautiful beach city for poor Blanca it was nothing but a nightmare.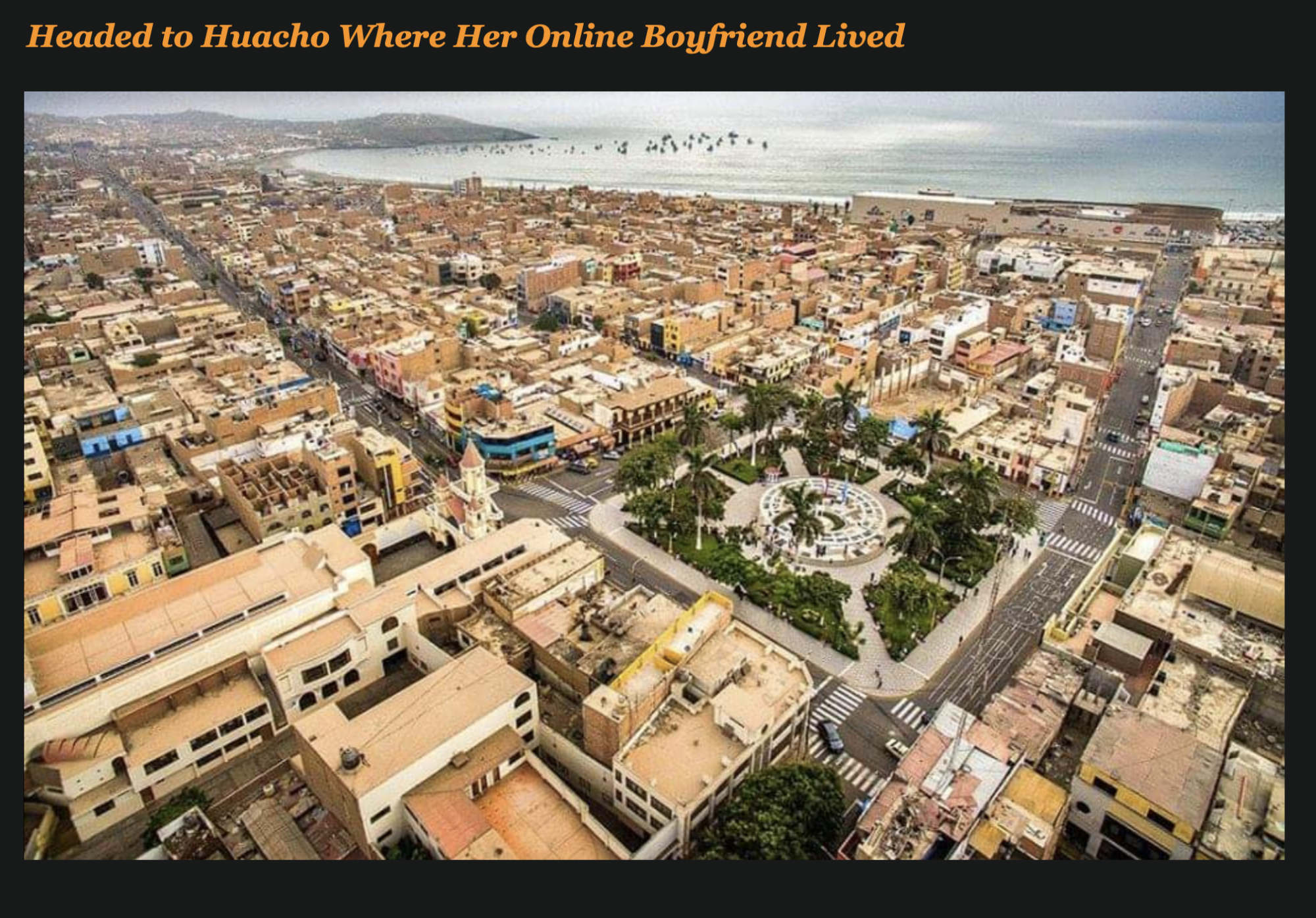 According to News Corp Australia,  Investigators revealed that Blanca's niece, Karla Arellano, talked to her aunt on November 7, who at the time, said that the relationship was going well and she was "in love".
And that was the last time anyone ever heard from the Blanca.
After two weeks of silence, her niece made a heartfelt plea on Twitter for help in locating Blanca, which prompted local police to launch an investigation into her whereabouts.
She mentioned in the tweet that she had desperately tried to contact Blanca's boyfriend Juan Pablo.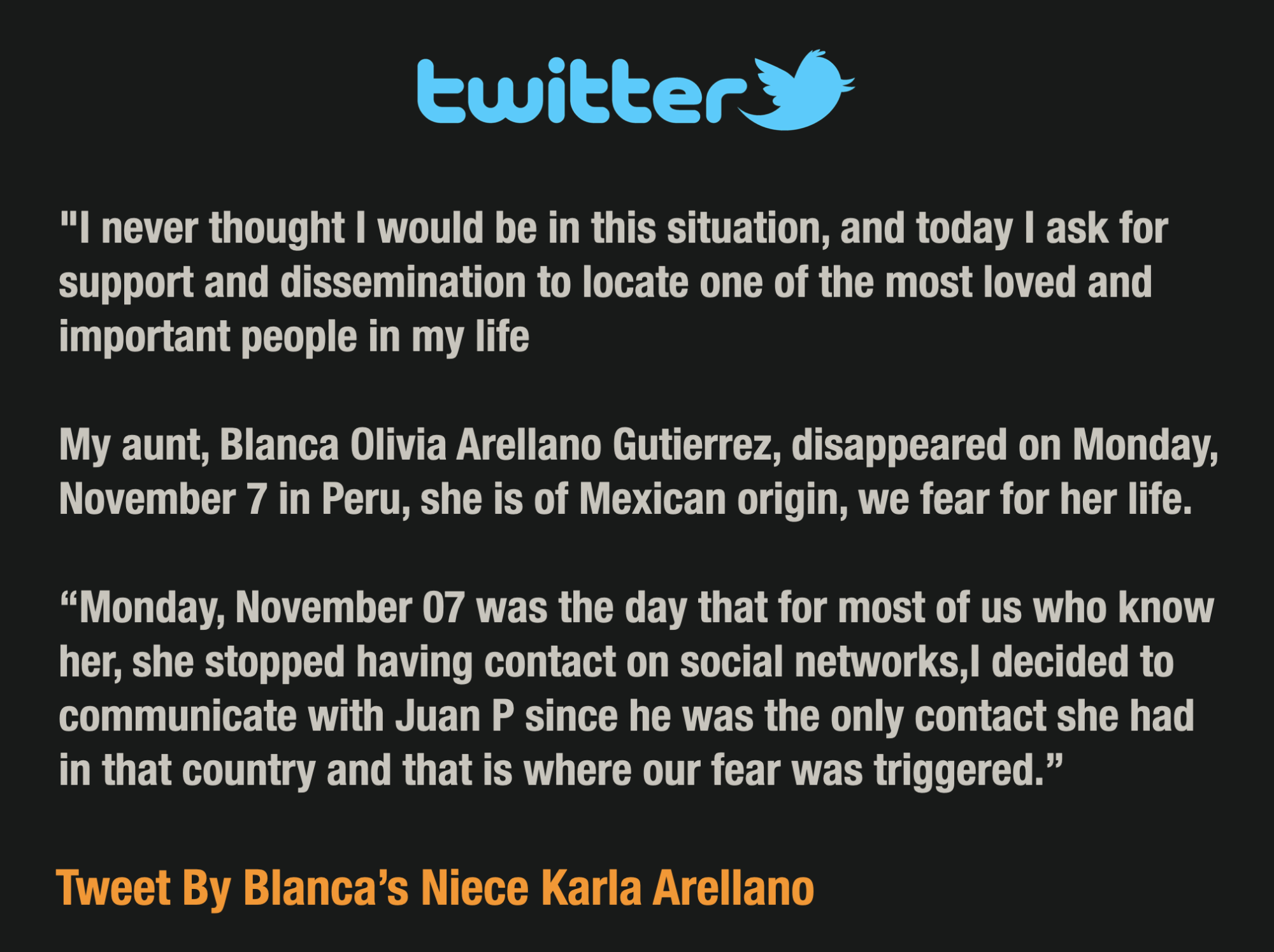 She conversed with the man, but he was evasive and said that Blanca had left him.
According to him, she "got bored," and he said that he "couldn't give her the life she wanted". And so he told her that Blanca had decided to go back to Mexico.
A few days after her conversation with Juan Pablo, law enforcement made a horrible discovery on a local beach in Huacho, Peru – a severed finger, with the fingertip removed, with a silver ring still on it.
A day later, they discovered a faceless head and an arm.
On the third day, a torso without any organs inside was found on the same beach.
Authorities confirmed the body parts belonged to the missing woman Blanca.
Juan Pablo Villafuerte Was Arrested For Human Trafficking
On November 17th, police ended up arresting her online boyfriend Juan Pablo. According to the Peruvian General Attorney, he was arrested for Human Organ Trafficking.
Newspaper reports indicate that police arrested the suspect after Blanca's blood was discovered in various places around his apartment. They also found her clothes and other belongings.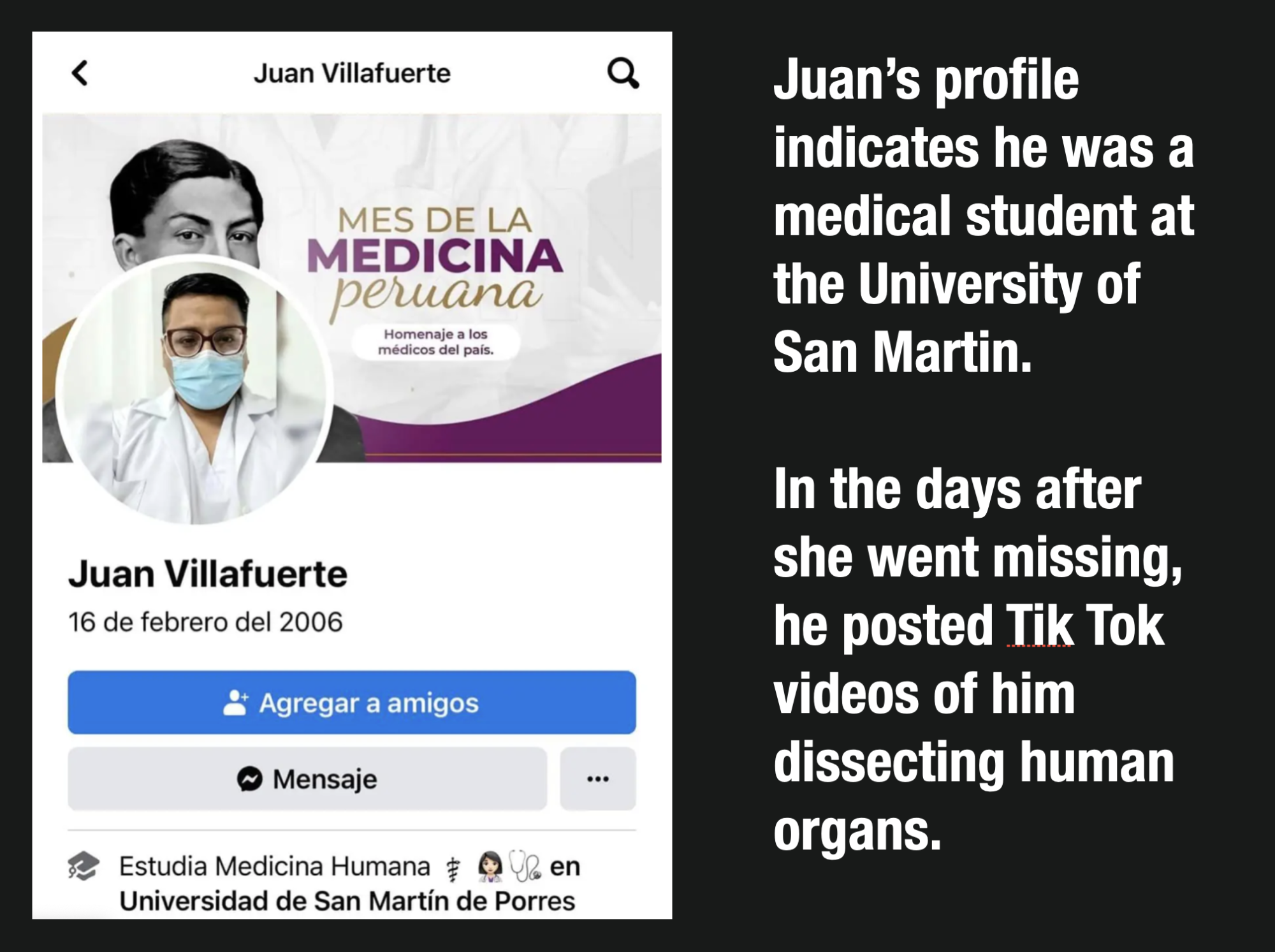 Also, in the days when Blanca Arellano was reported missing and his arrest, Villafuerte allegedly posted TikTok videos that featured him dissecting human organs, including a human brain.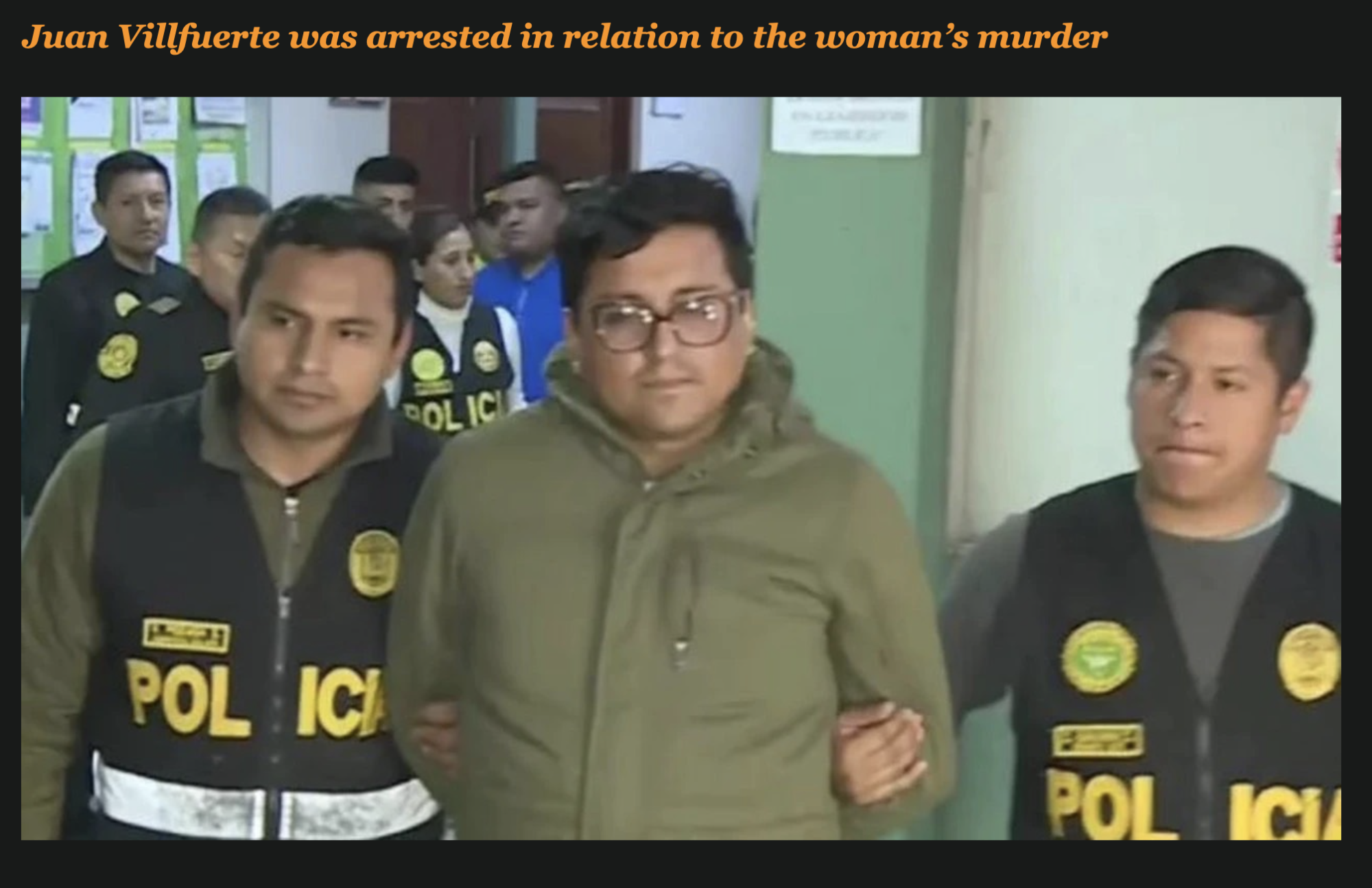 It's hard to say if Blanca was Juan Pablo's first victim, but if true he is a heartless and psychotic murderer.
Human Organ Trafficking is not a new phenomenon, but it is a growing one. The alarming growth in Human Organ Trafficking prompted Interpol to write a detailed WhitePaper on the issue last year.