A recent report by Kasada reveals that 69% of companies lose 6% or more of their revenue each year through bot-driven account fraud.
Those companies that are losing money to account fraud spend an average of $500,000 a year trying to stop those bots, often with little success as those Bots, patterns are shape-shifting constantly. Some companies report spending over $5 million dollars a year on their anti-bot fraud controls.
83% of companies report that bots are becoming more sophisticated and difficult for their security tools to detect.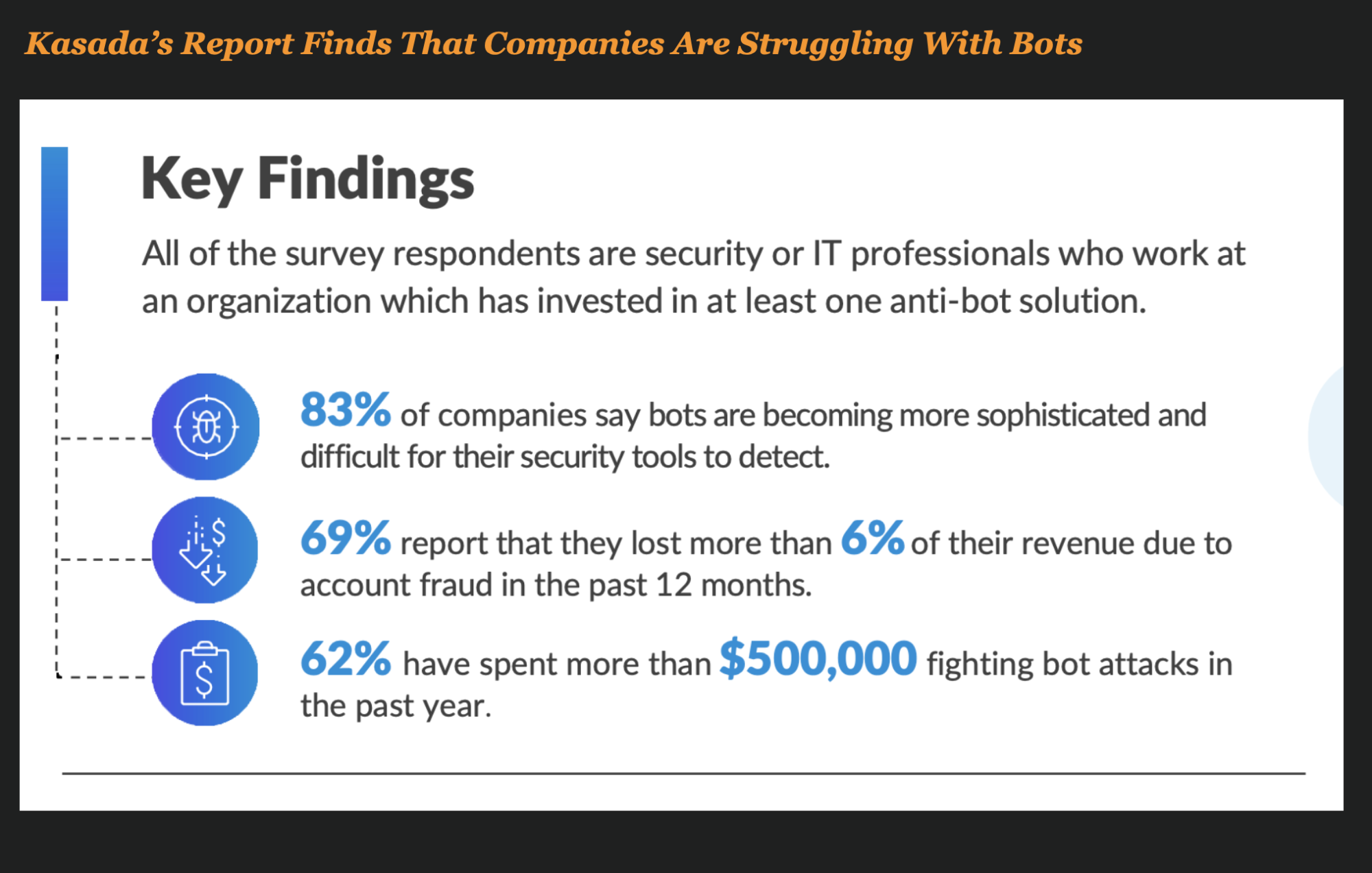 Fake Accounts and Account Takeover Are Bots Prime Targets
Fraudsters are deploying bots to industrialize the process of account fraud.
Account fraud includes:
Creation of Fake Accounts
Account Takeover
One-Time Passcode Bots
The revenue lost to bots has increased dramatically in 2022. According to Kasada, in 2021, only 5% of companies reported losing 10% or more of revenue due to account fraud. This year, the number soared to 40% of companies.
Are the bots winning the war on fraud?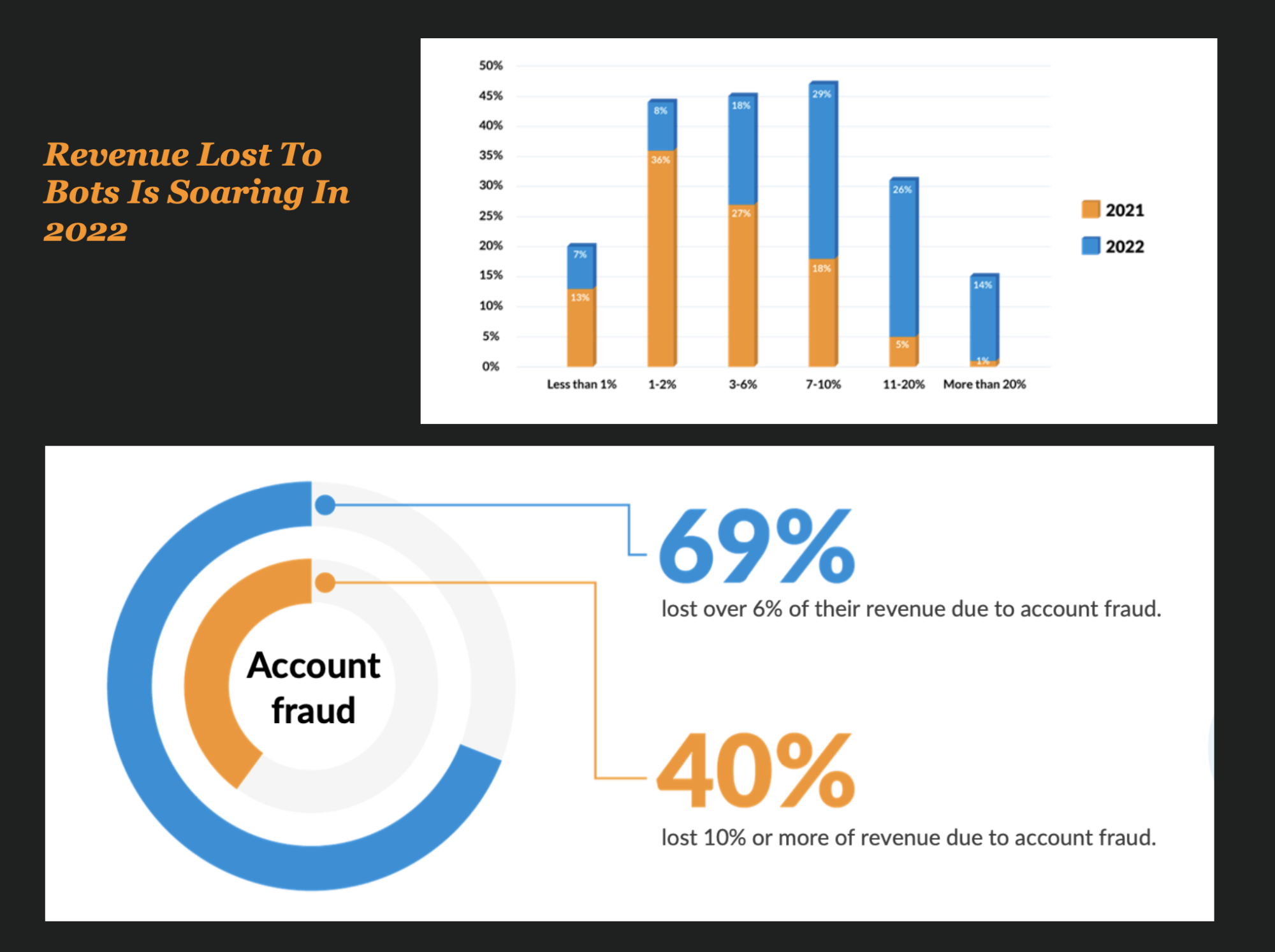 The Impact Of Bots Is Far Ranging For Companies
Bot's not only cause companies significant problems with account-level fraud, but they have other impacts to the business.
Kasada cites the following in the report:
45% said bot attacks resulted in more website and IT crashes.
35% said bot attacks resulted in brand or reputational damage, reduced online conversions, or more frequent data leaks.
33% said bot attacks increased infrastructure costs.
32% said bot attacks increased operational or logistical bottlenecks.
32% said bot attacks resulted in a poor customer experience.
The bot problem is so bad, that 85% of companies are reporting that they will now spend more money on Bot Controls in 2023 to counter this new wave of automated attacks.
The Impact of Fake Accounts Is Only Beginning To Be Recognized
The Kasada report sheds light on a problem the entire industry has grappled with for the last 5 years. Just this year, Paypal reported over 4.5 million fake accounts, and Elon Musk theorized that over 20% of Twitter's accounts were probably fake accounts that inflated the company's value wildly.
The problem of fake accounts generated by these bots will probably take center stage in the coming 18 months as the economy heads into a recession and the true impact comes to light.
Read the Full Report Here
You can download and read the full report here at this link – Kasada