A focused group of fraud experts has helped the Federal Reserve create a standard definition of the fraud type Synthetic Identity. The idea of creating a standard definition of synthetic identity came from the fact that everyone seems to agree what synthetic identity really is.
So, from July 2019 to July 2020, the Fed spoke with more than 50 industry experts, who said differing definitions of synthetic identity fraud and multiple approaches to detection make it difficult to quantify the impact of this type of fraud on the U.S. financial system.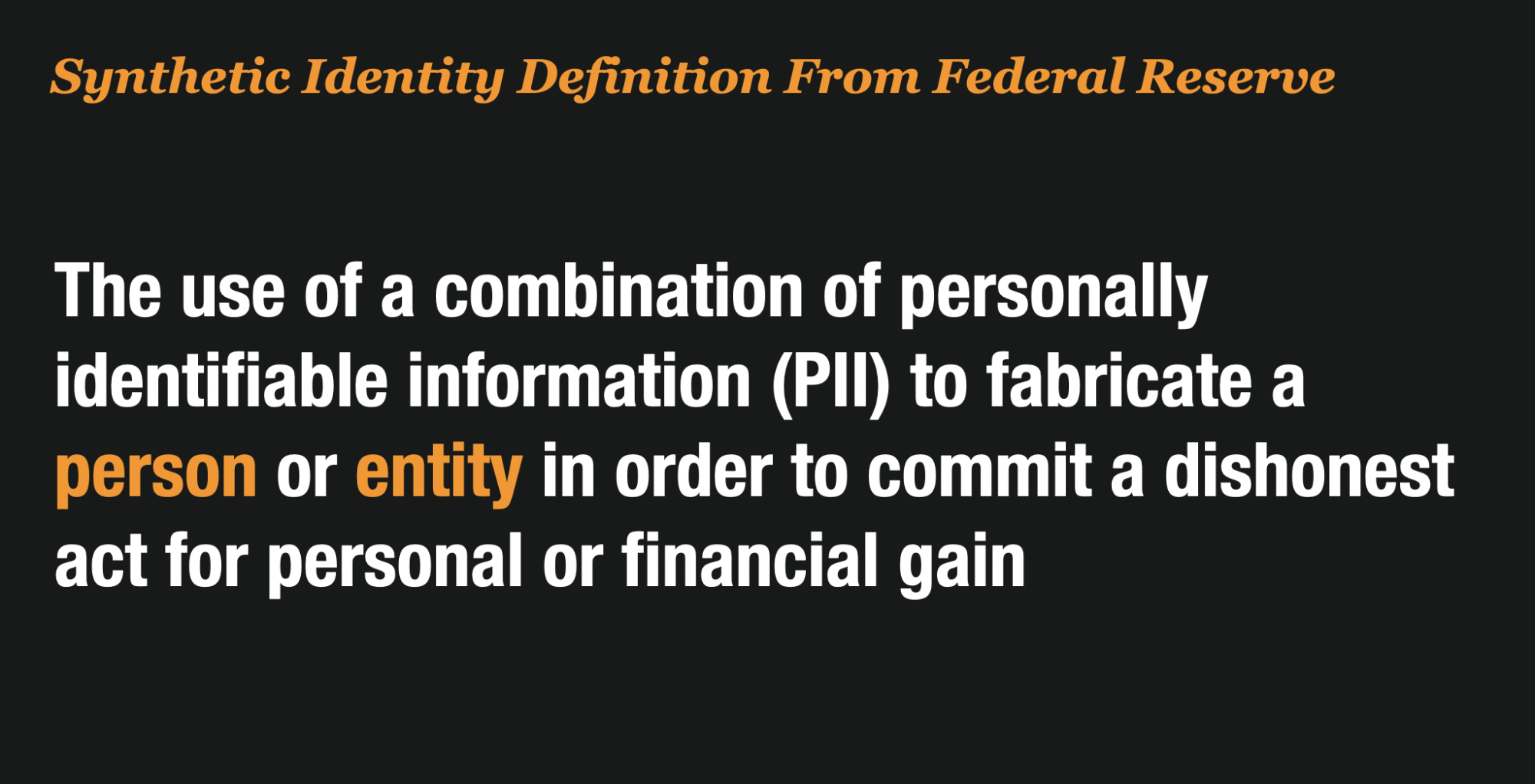 This carefully crafted definition refers to synthetic identity as a "person" or an "entity" which seems to indicate that synthetic identity could even extend to businesses that are created by synthetic fraudsters using CPN's and other bogus information.
Synthetic Is Fundamentally Different Than Synthetic Identity
Synthetic Identity is fundamentally different than identity theft, and that is primarily due to the credit bureaus. Credit bureaus will not necessarily link all users of the same Social Security Number to a single credit bureau, rather they will use a 'Pinning" algorithm which uses elements of a consumer's name, address, social security number and date of birth.
Synthetic fraudsters will fool the credit bureaus by mixing up the PII to create new credit bureau record after new credit bureau record. With identity theft, the fraudsters do not mix up the PII and use all of the victims information to apply for loans, cards, insurance benefits, rentals, phones and other things that require credit.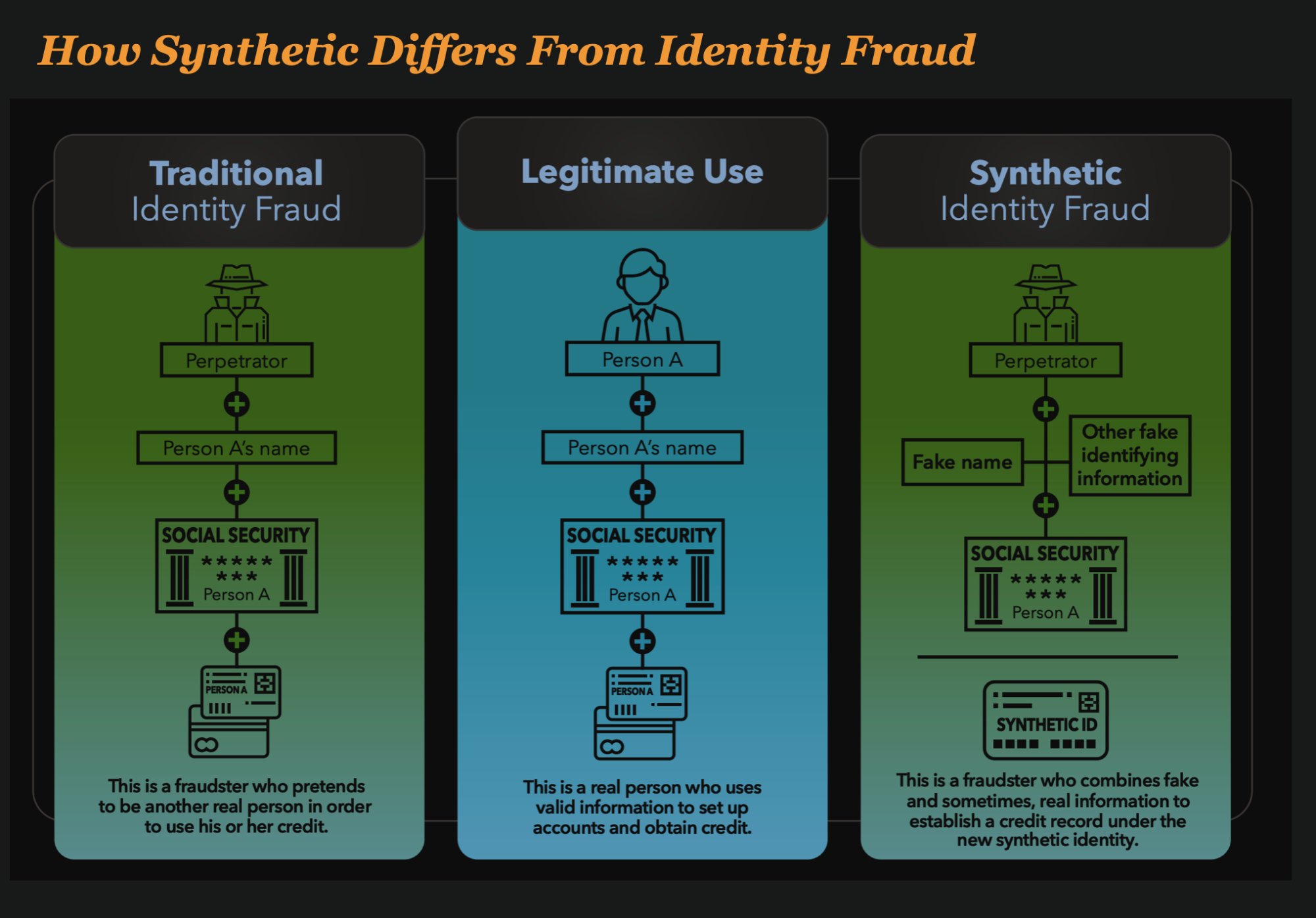 The Fraud Focus Group
The Focus Group that helped create the Fed create the definition included a wide variety of fraud experts from banks and technology companies.
Aaron Brehove, Truist
John Buzzard, Javelin
Mike Cook, SentiLink
Lee Cookman, TransUnion
Jeffrey Feinstein, LexisNexis Risk Solutions
Toni Gillich, U.S. Government Accountability Office
Claire Le Gal, MasterCard
Jack Lynch, Payment Systems for Credit Unions (PSCU)
Stacey Nash, USAA
Donald Rebovich, CIMIP
Amy Walraven, Turnkey Risk Solutions
Greg Woolf, FiVerity
A Shared Understanding Will Help Industry Fight It Better
According to the Fed, a shared understanding of what constitutes synthetic identity fraud is expected to improve measurement, reporting and detection of synthetic identity fraud. In addition, common usage of this definition can allow broader comparison and analysis of data about synthetic identity fraud. It also may contribute to increased industry awareness of this type of fraud.