Tech layoffs seem to be a real thing this year. You probably saw that Google laid off 12,000 employees – about 6% of its global workforce and the announcements from impacted employees were all over Linkedin.
One employee caught committing credit card fraud claimed to be part of those mass layoffs when she was actually fired for credit card fraud. She was caught on video using a stolen credit card of a co-worker.
Not Such A Sad Layoff Story
Google announced a mass layoff on January 20, 2023. Several days later, one employee named Rie who worked at the Google offices in the Bay Area made a post on Linkedin several days later.
You have seen posts like this before.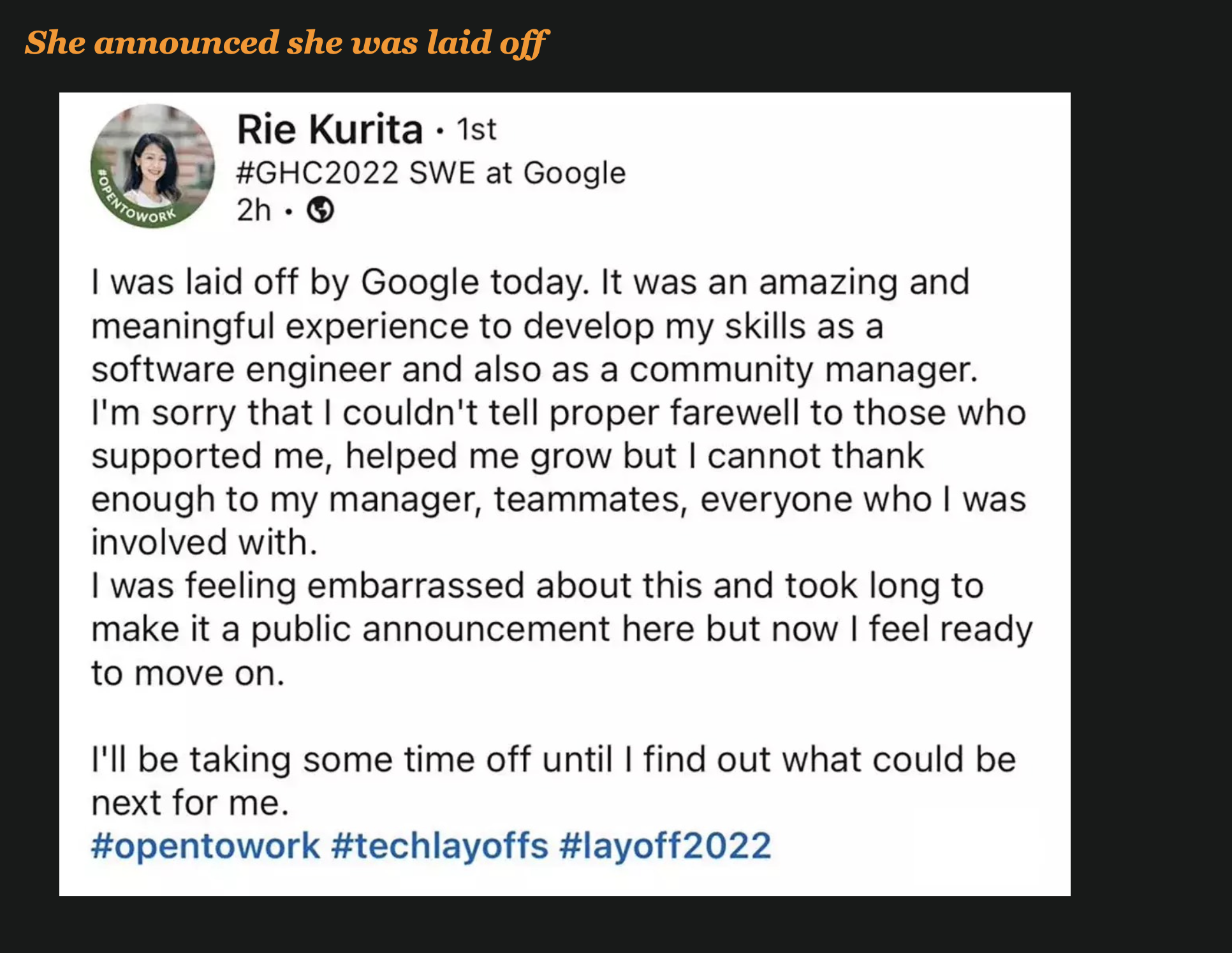 But instead of getting well-wishers commenting and wishing her support and encouragement, it was a completely different story.
One HR practitioner posted a reply to her post "You were not laid off; you were dismissed for literal fraud. Instead of being repentant, here you are instead lying and cheating even more."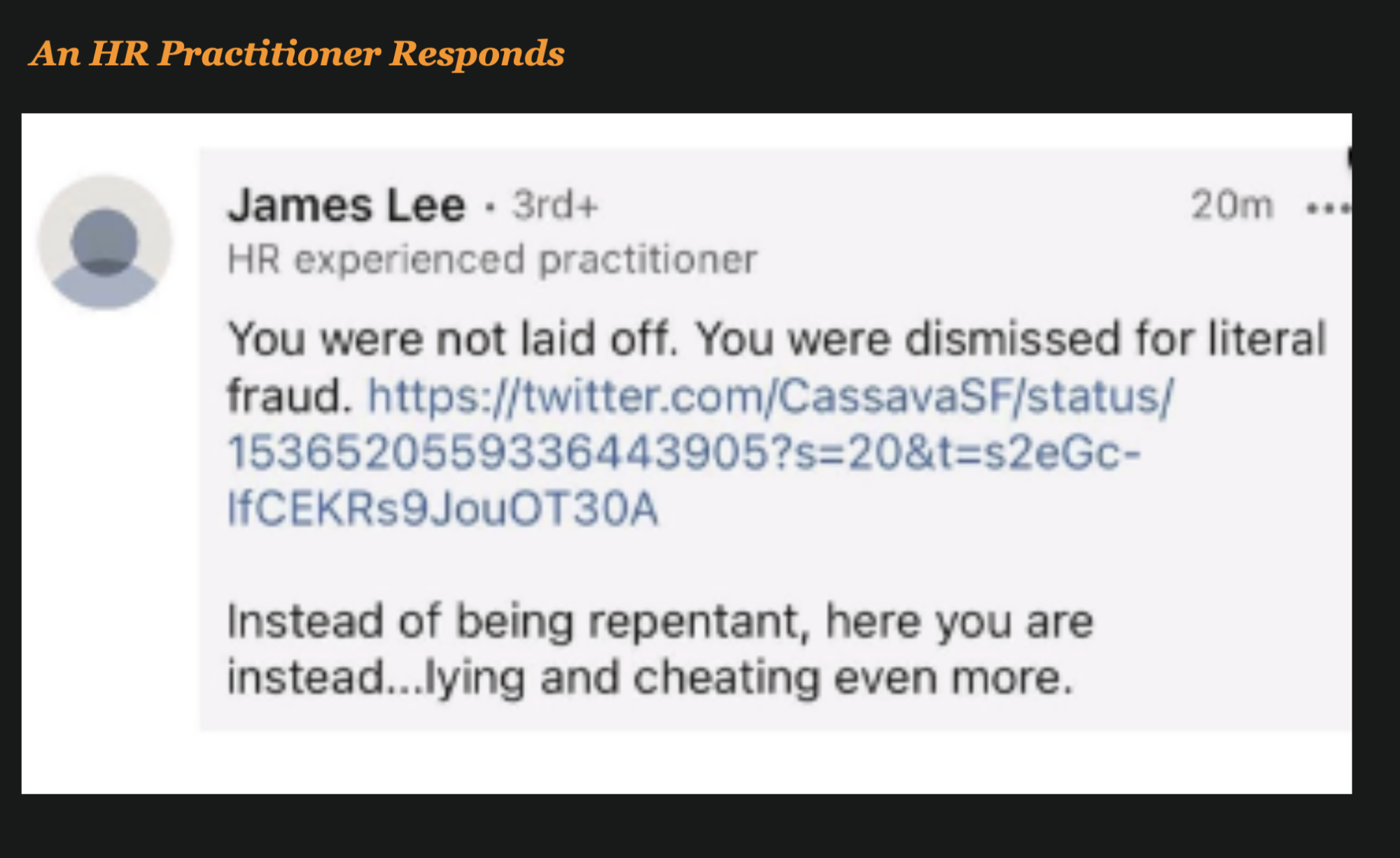 It turns out, he was not wrong. In fact, one restaurant called Cassava in San Francisco had posted that the employee had made a reservation for 6 people using a stolen credit card way back in June of 2022. They racked up a bill for $425.14 and stiffed the restaurant.
They even got a screenshot of the employee using the card and posted it for all to see.
We have a very unfortunate news.

This group under a reservation name Rie Kurita came in for dinner with 6 guests this past Sat night at 7pm. Their total bill was $425.41.

We got a call from a gentleman who said his card was used at Cassava for that amount but he did not dine. pic.twitter.com/eigIQec0iZ

— Cassava (@CassavaSF) June 14, 2022
It turns out, that the credit card belonged to another employee at Google. She thought Rie had stolen her credit card while at work. In fact, she had made several other charges to her credit card at other locations.
It was all one big mystery until the co-worker saw the surveillance video. Then a full investigation was launched by Google.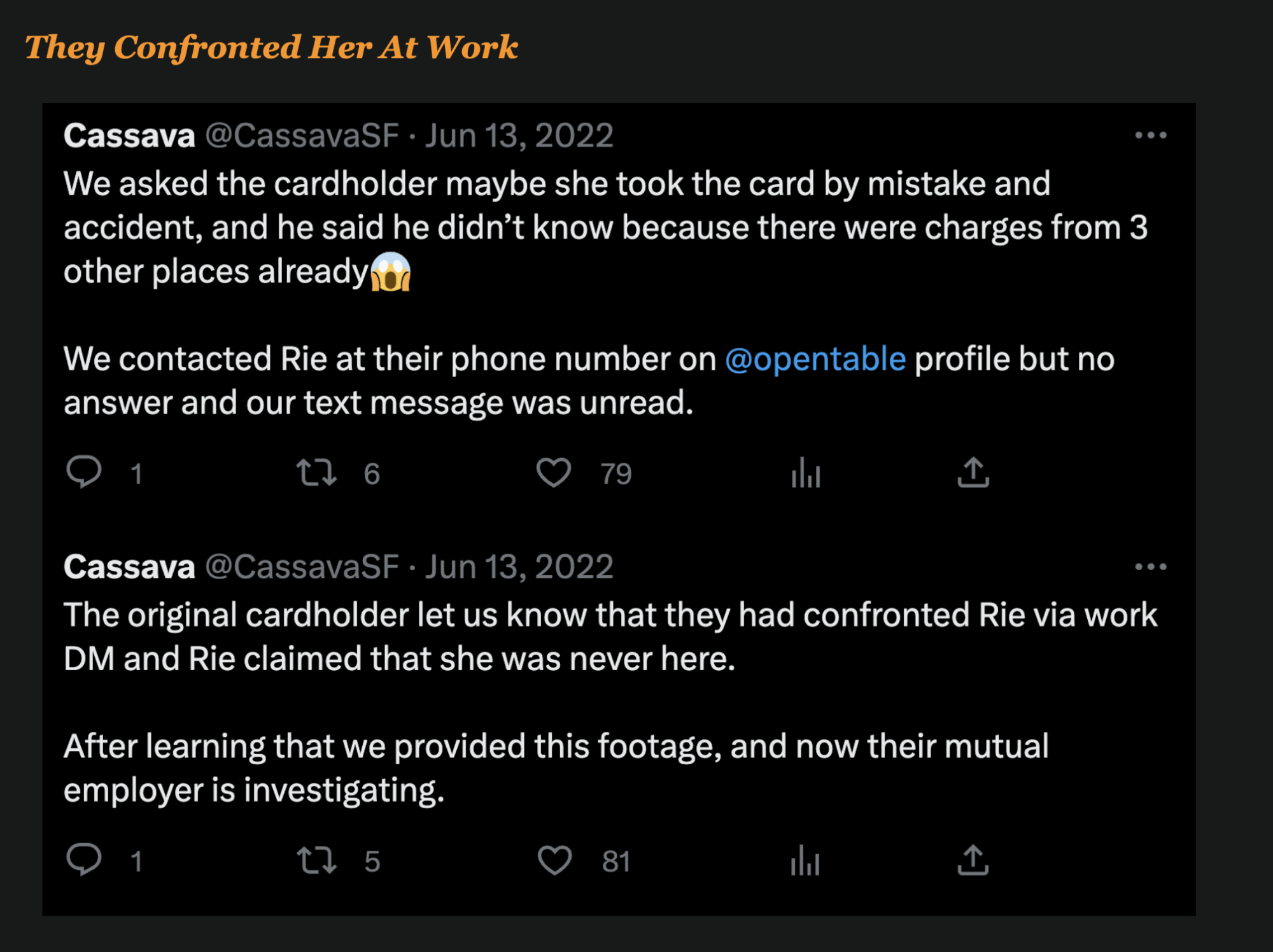 It Wasn't The First Time She Had Stolen Credit Cards
After a bit of internal investigation, the company apparently fired Rie. Reportedly, it wasn't the first time she had stolen a credit card, according to The Times which reported on the story earlier.
Other employees, she had stolen from managed to get their money back from her. On Reddit, several commenters advised that Rie was on a work Visa to the US and that she returned back home after the termination.
I am not sure why it took Google 6 months to investigate and terminate the employee, but it seems like a long time.