Forbes reports that street gangs are turning from drug sales to a far more lucrative crime to make money – fraud.
Instead of selling drugs on street corners, gang members are costing Americans millions by using personal data stolen by Russian cybercriminals to maintain fancy lifestyles.
Street gangs were "fraud-activated" during the pandemic by trillions of dollars in unemployment and PPP funds and found it far more lucrative, easy, and less violent than selling dope.
And even though stimulus programs have ended, they've never looked back.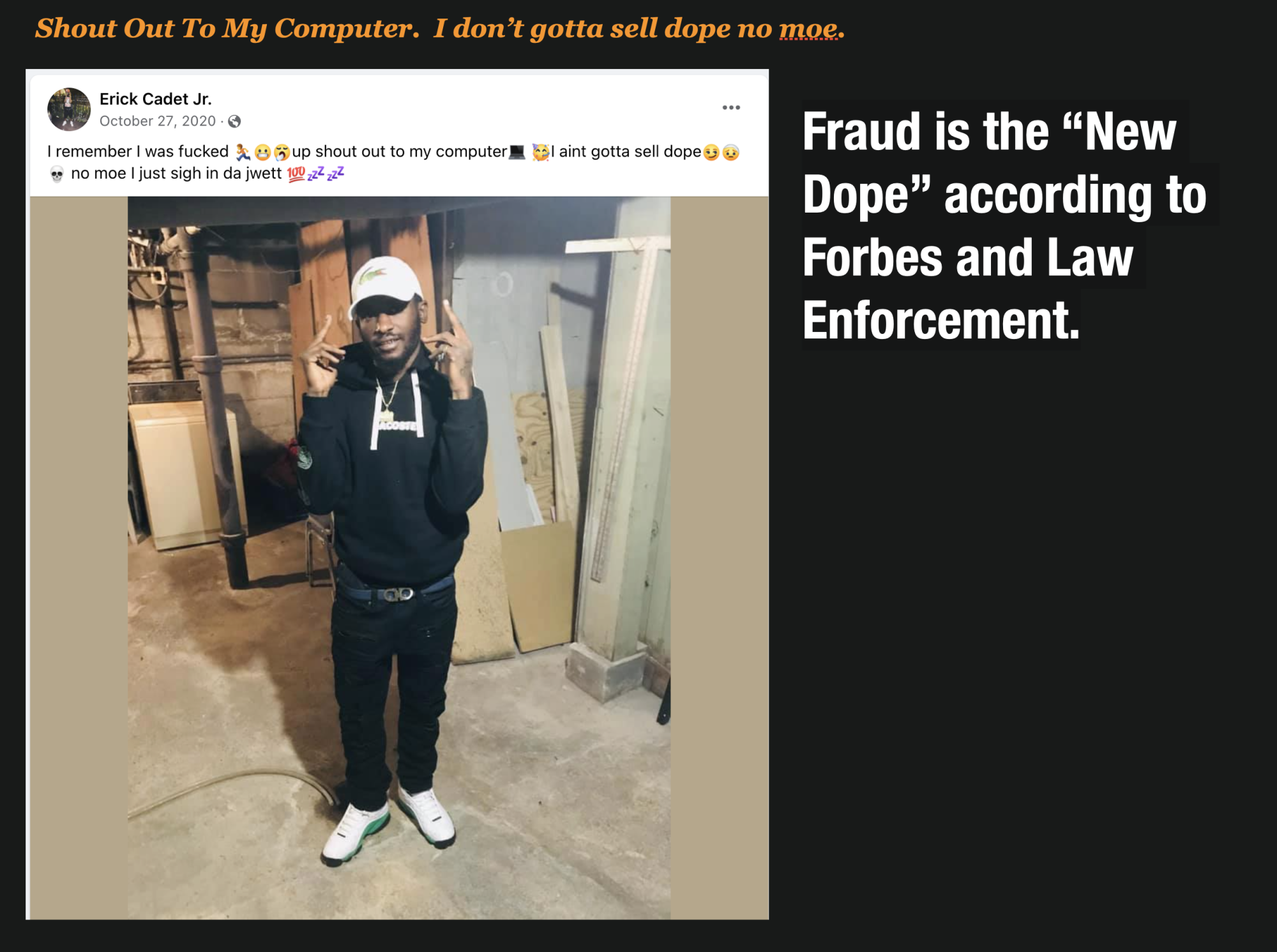 Miami Is The Epicenter of The Trend
An interesting trend in Miami emerged in 2018. It was then that police began to find interesting evidence during arrests of gang members.
Miami police were searching the home of Geno St Flerose who was a member of the Everybody Eats Street gang they discovered three notebooks full of other people's personal information including names, dates of birth, bank account numbers, and social security numbers.
Investigators determined that St Flerose was buying that stolen data online from a Russian site called PlusCC.
BlackPass And Telegram Are Providing A Rich Source of Stolen Identity Data
In South Florida, this find by the police is only the tip of the iceberg. Other violent gangs such as the Little Haiti Vulchas are also cashing in on the trend and buying their stolen data from one of the biggest Russian sites – Blackpass.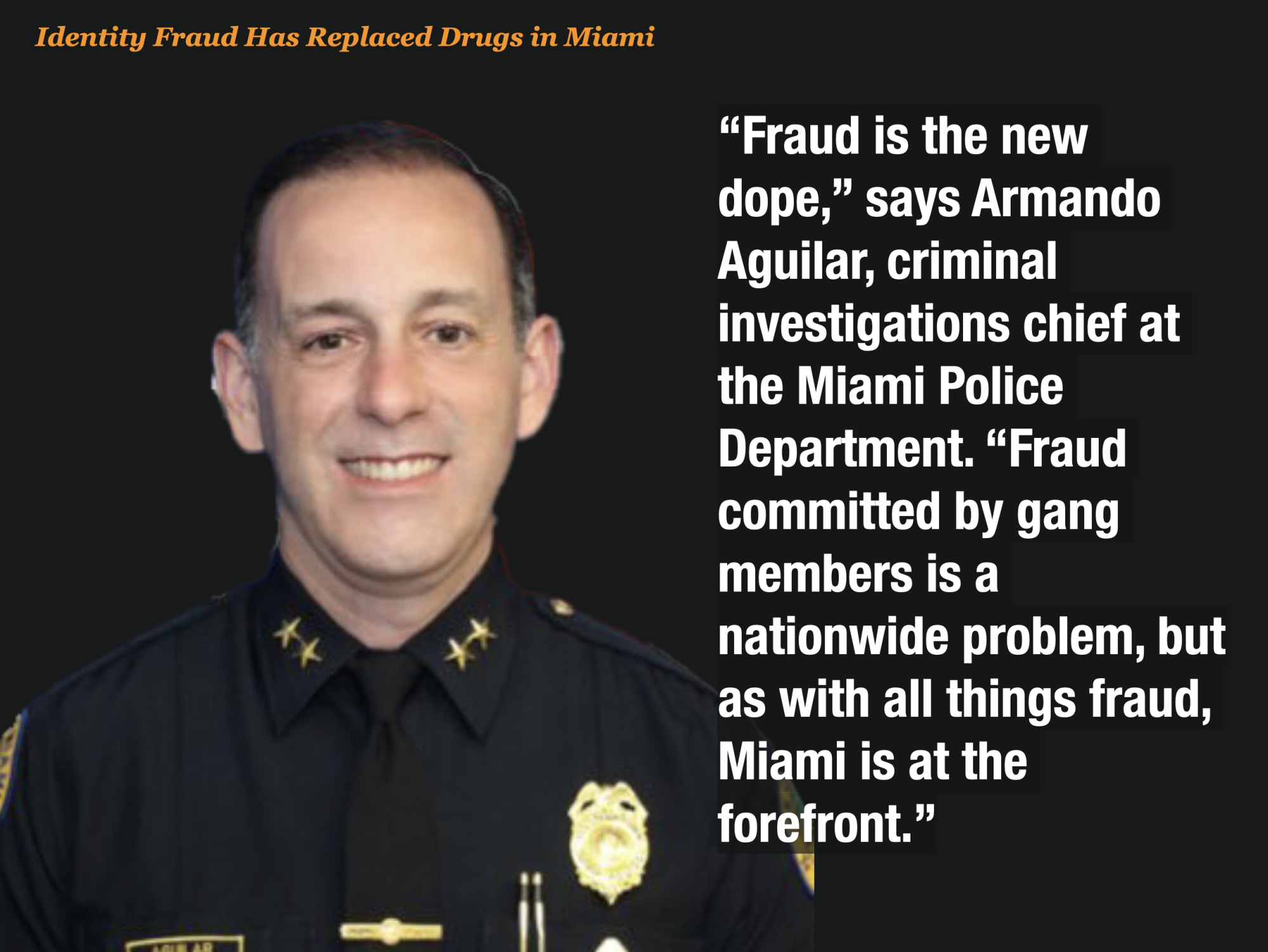 Cybersecurity researchers tracking underground markets told Forbes that Blackpass.bz is run by Russian cybercriminals.
Since its founding in 2012, it has built a reputation as one of the largest hosts of stolen banking and PayPal logins, as well as personal data like social security numbers, with each data point going for between $1 and $5.
Earlier this year, Blackpass.bz was selling 20 million different records, according to data from cyber intelligence provider Intel 471. It's been gaining popularity since another allegedly Russian-run site, Slilpp, was knocked offline by a global law enforcement operation last summer.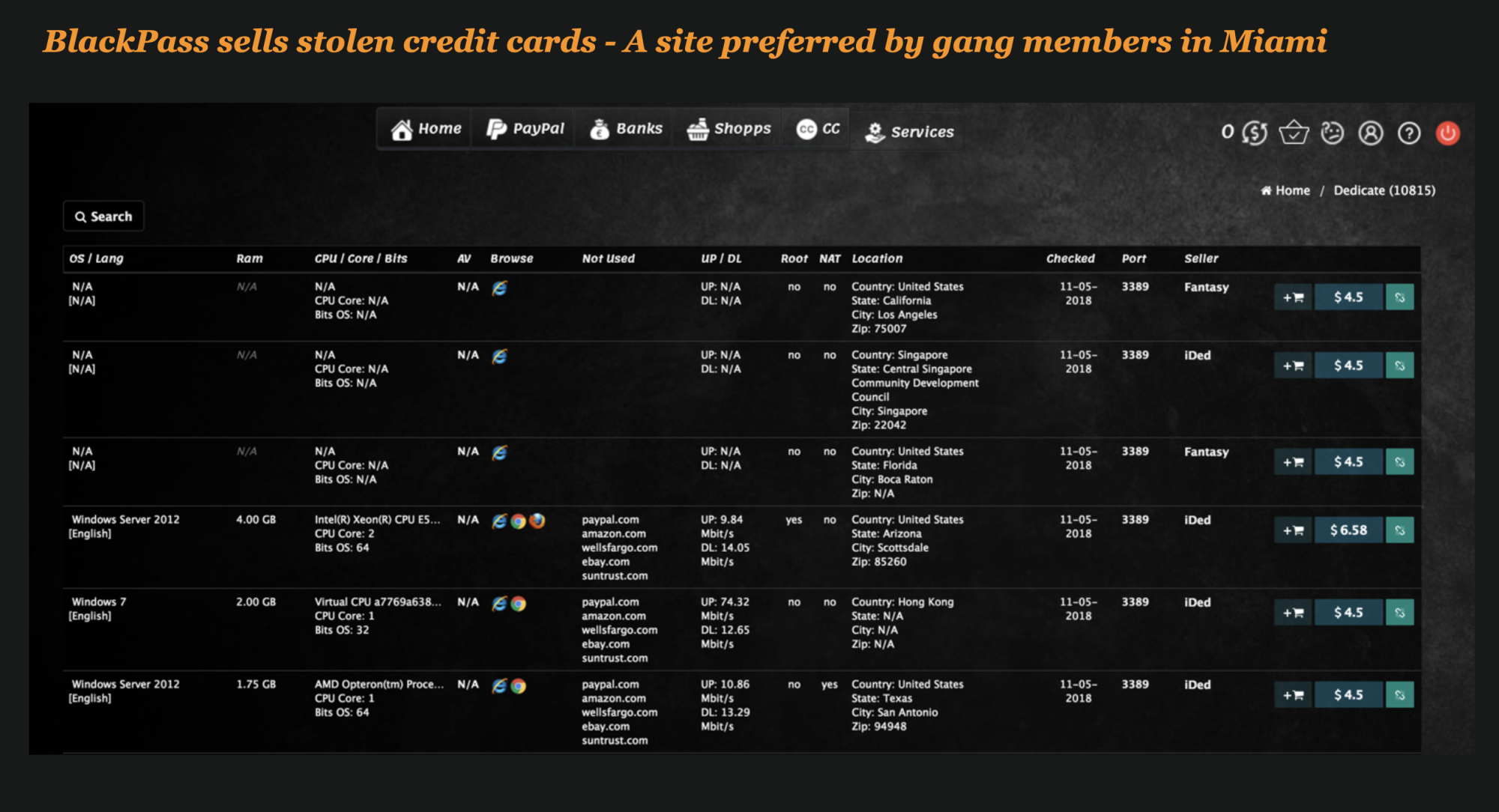 Criminals Are Making Money Hand Over Fist
Chief of Police Armando Aguilar believes that fraudsters are making money "hand over fist" from their new fraud crimes defrauding both the federal and state governments programs.
And they are not afraid of flaunting their newfound wealth on Instagram and other social media sites. Forbes points to one outspoken gang member Erik Cadet Jr who regularly flaunts his wealth on his Facebook profile.
Cadet has a long criminal history and police said they found three notebooks full of 197 personal identities when they searched a vehicle in which Cadet was a passenger. Ten of those identities were later discovered to belong to dead people.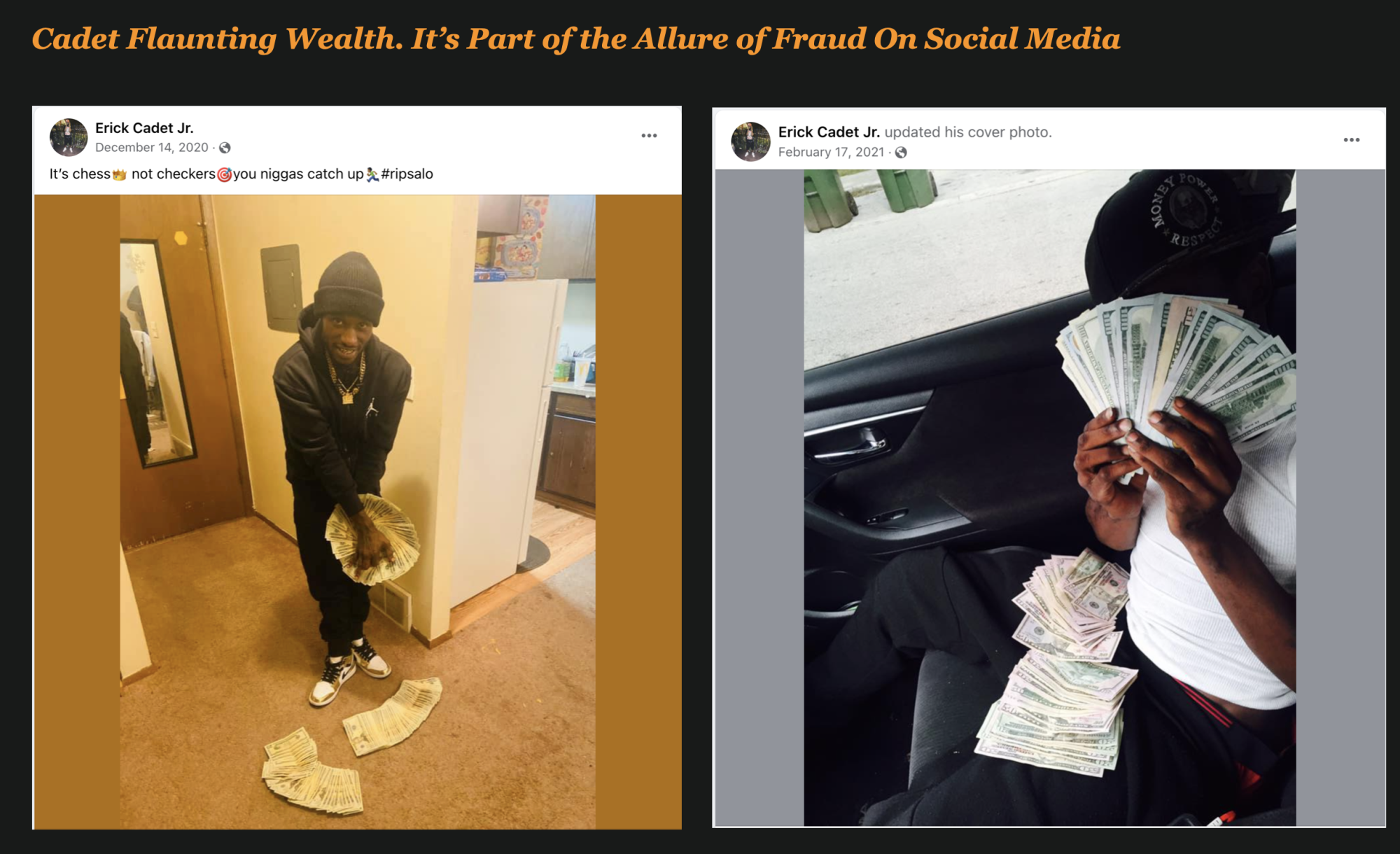 The Brooklyn Based Woo Gang Ran Up Over $4 Million Fraud
Infamous Ghost Money, a fraud fighter and youtube recently highlighted 11 members and associates of the Brooklyn-Based Woo Gang Charged with Unemployment Insurance Fraud.
The defendants allegedly obtained $4.3 million by submitting fraudulent claims for unemployment insurance using hundreds of stolen identities.
Identity Fraud By Gangs Hits Los Angeles As Well
Identity fraud as a means of making money is nothing new in California however. The Los Angeles Times reported in 2018 that street gangs were angling for a piece of the billions of dollars of identity theft occurring in California.
According to LA Times, organizations as diverse as a Long Beach chapter of the Crips, the Armenian Power gang, and the prison-based Mexican Mafia were all taking part in identity theft, check fraud schemes and other frauds to bolster their wealth.
And why not? Fraud is so much less risky than selling drugs and its' far less likely to result in a long prison sentence.
Special thanks to Ryan Gregory for posting this Forbes article to Linkedin and bringing it to my attention.