It might defy your imagination but another fraud company has passed the billion-dollar valuation mark.
This month, Forter raised $125 million in Series E funding which now values the company at over $1.3 billion dollars. The investment comes on the heels of surging e-commerce fraud and the rapid increase in Forter's annual revenue.
Reports indicate that e-commerce fraud will double in 2020 due to COVID-19 and the rapid surge in attacks against merchants online. Arkose Labs recently reported that as of August 2020 fraud attacks doubled to over 1.1 billion as fraudsters and consumer patterns shifted online.
CEO and Co-Founder Michael Reitblat indicates that the company has had a "crazy year", and that they have doubled their annual fraud protection to over $200 billion in transactions a year.
If Forter, which provides a fraud guarantee, charges even 1% on those transactions as an insurance policy, that would result in a whopping $2 billion in revenue before expenses. In any case, the business must be doing phenomenally well to achieve a massive valuation of over $1 billion dollars.
Forter Provides Fraud Guarantee and Ai Since 2013
Forter which was established in 2013 is based out of New York, and they provide fraud protection to banks, online payment providers, and merchants to detect and prevent fraudulent transactions.
The company boast a database of 800 million identities from prior purchase transactions, and provides services to merchants based in 195 countries throughout the world.
Forters platform analyzes each transaction across many risk – click patterns, purchase patterns, device information and matches to prior frauds and uses Ai to help the merchant understand whether to decline, pend or approve the transaction.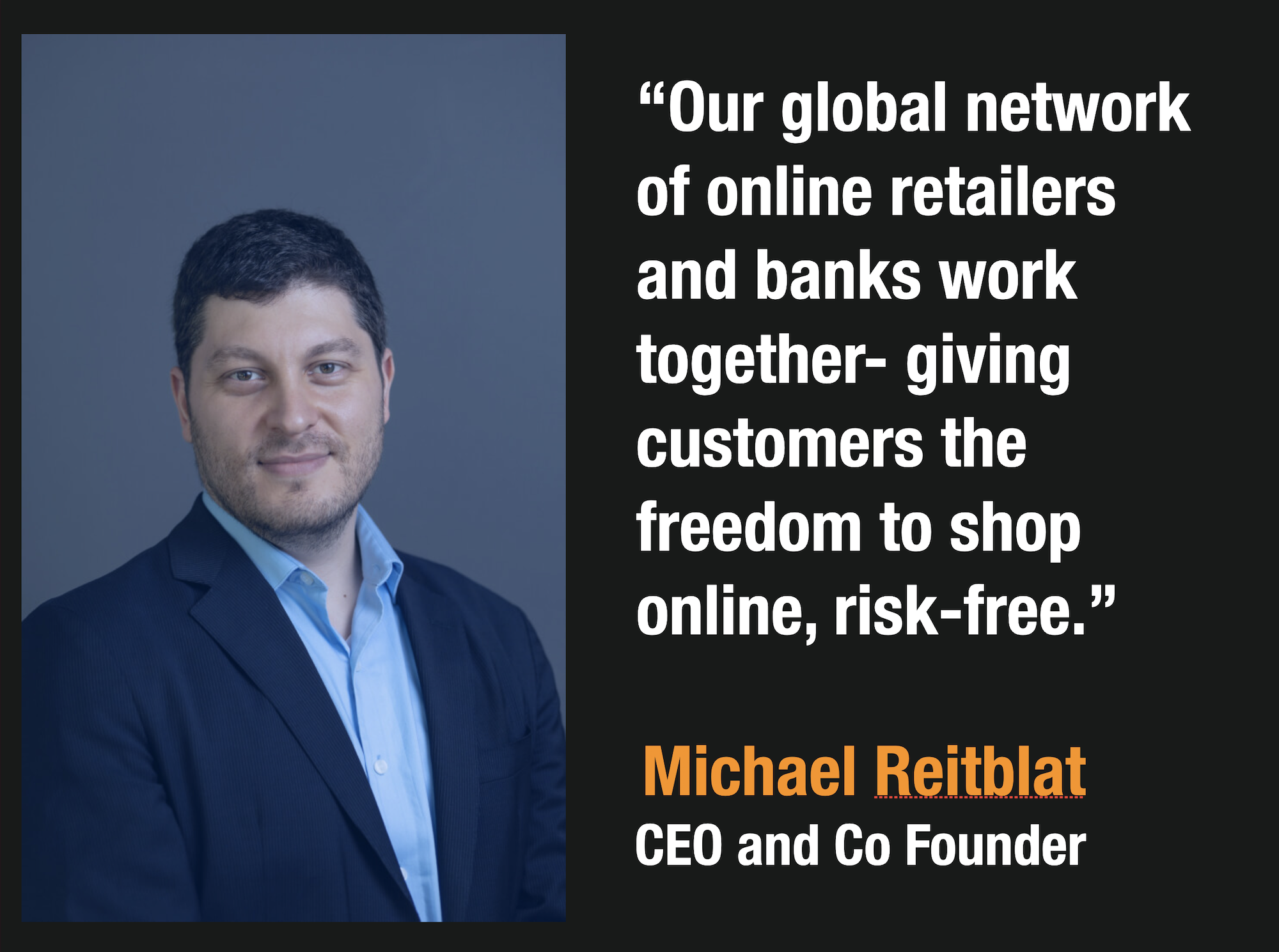 Reitblat spoke to VentureBeat recently and explained the technology in more detail.
"To make decisions on each e-commerce transaction, Forter processes 6,000 data points per decision and is able to leverage the behavioral analytics and user profiles of one of the largest datasets in the world," Forter cofounder and CEO Michael Reitblat told VentureBeat.
"The uniqueness of the data collected by Forter provides deep insights into fraud trends and user interactions," Reitblat added. "The data includes cyber intelligence, e.g. the user's device and network, behavioral analytics, and proprietary detection attributes."
Reitblat went on to describe that the real value to merchants is with customers that they have no experience with. New users are 5-7 times more likely to be declined simply because current merchant fraud prevention systems don't have enough data on these users. In these cases, Forter is able to lean on their transaction history and identify the customers prior trustworthiness to the merchant.
As part of the service, Forter will offer a fraud guarantee to the merchant and cover the cost of fraud on those transactions that their technology deemed trustworthy.
The price of the guarantee is based on the merchants volume and other factors and is determined during the sales process.