The FTC is cracking back at the growing problem of credit washing and people filing false identity theft claims on their website.
Today, they obtained an order halting a credit repair scheme that allegedly bilked consumers out of millions of dollars by falsely claiming they will remove negative information from credit reports, while also filing fake identity theft reports to explain negative items on customers' credit reports.
The company Turbo Solutions, which also goes by the name Alex Miller Credit Repair was served an injunction which was filed by the Department of Justice.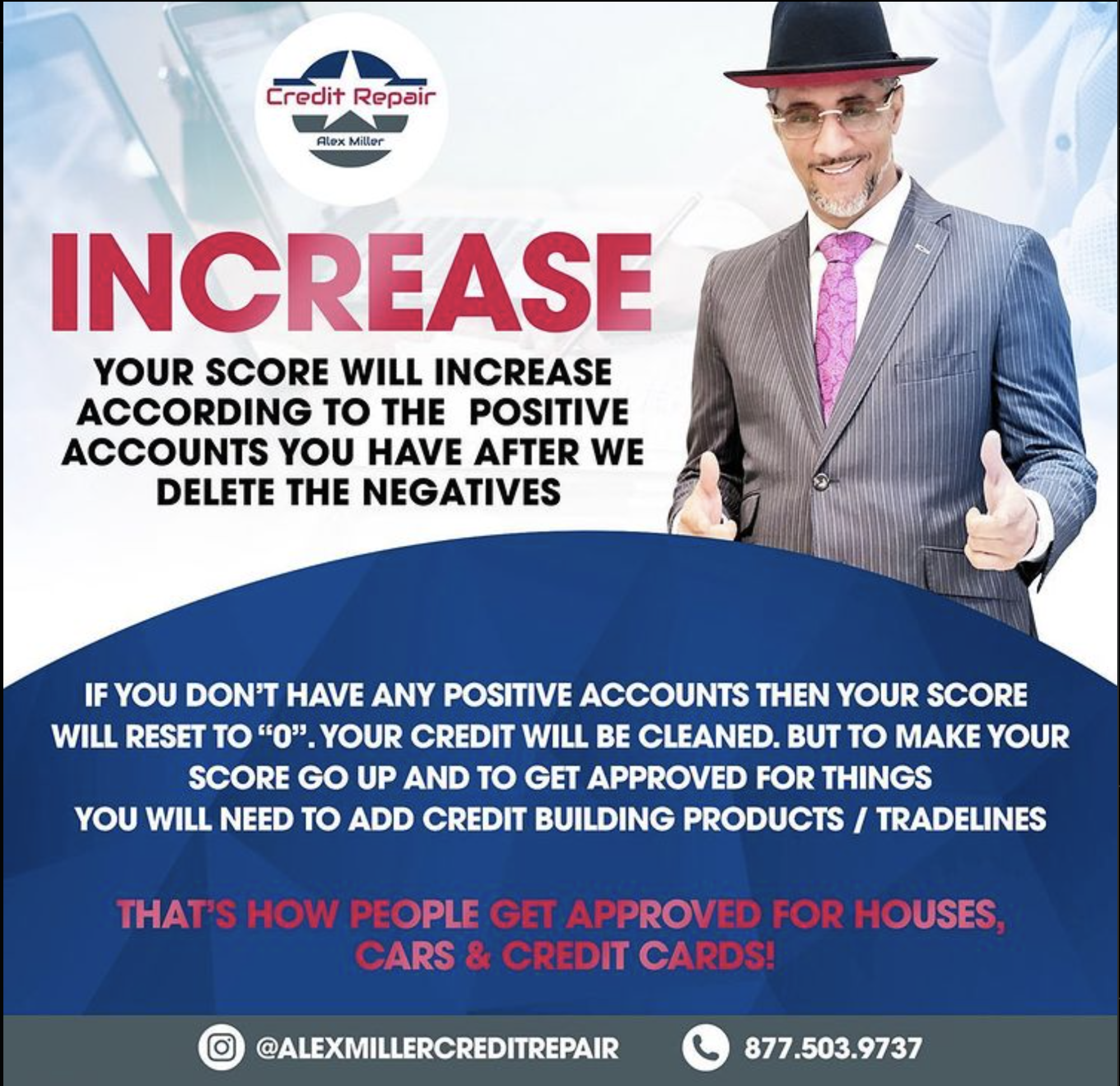 The DOJ alleged that Alex Miller Credit Repair operates a deceptive credit repair scheme that claimed it can help repair consumers' credit through a "two-step process," but it often failed to deliver on its promises.
The company claimed it could remove negative information from consumers' histories through "advanced disputing" of negative items on a consumer's credit report and by adding "credit building products" it could also help to boost their credit scores.
But in reality, many of the customers of the credit repair company were left holding the bag with nothing to show for it.
Credit Washing Was The Game
Before Alex Miller got into credit repair, he reportedly worked for American Express and First Data Resources and that is where he first learned about credit. He started Alex Miller Credit Repair from a small apartment in Houston and grew it into a multi-million dollar business.
If you look at Alex Miller's Instagram page, it's obvious the guy has made a lot of money. But according to the FTC, he was engaging in a practice that some refer to as Credit Washing which involves systematically disputing negative tradelines on a credit bureau using false pretenses – such as filing an affadavit claiming you are the victim of identity theft.
In this case, the FTC alleges he would file bogus identity theft claims on the FTC's IdentityTheft.Gov website to dispute tradelines – sometimes with the customers knowlege. Even though customers of his credit repair business would pay up to $1,500 for this service, most of the banks would deny the fraud claims leaving the customer with benefit.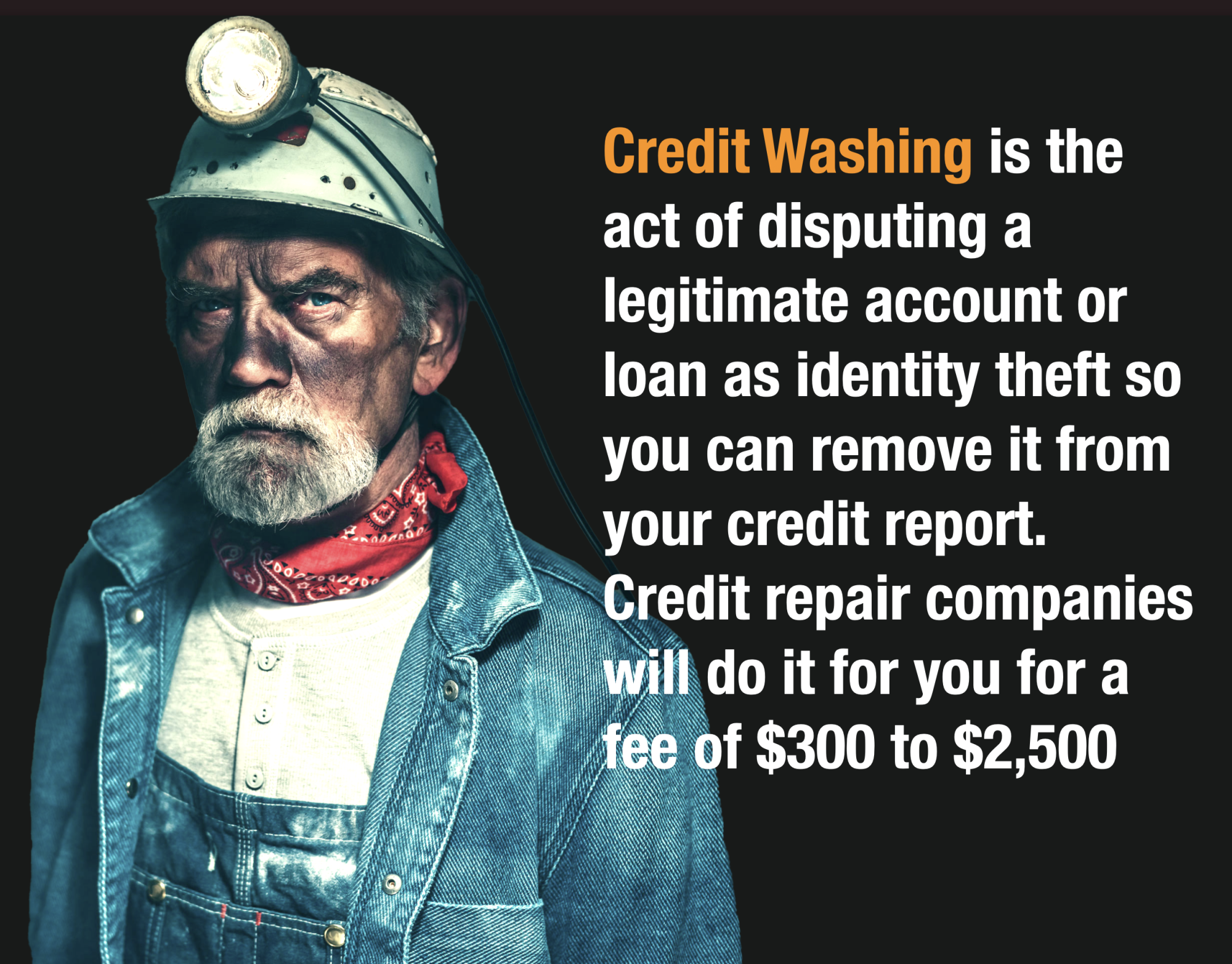 Credit Washing has become an industry-wide problem and lead to a 400% increase in identity theft claims at some large companies. It involves people filing claims of identity theft to get items removed from their credit report under false pretenses.
According to some lenders, the problem has become so bad that 98% of identity theft claims they receive now are rejected as bogus claims.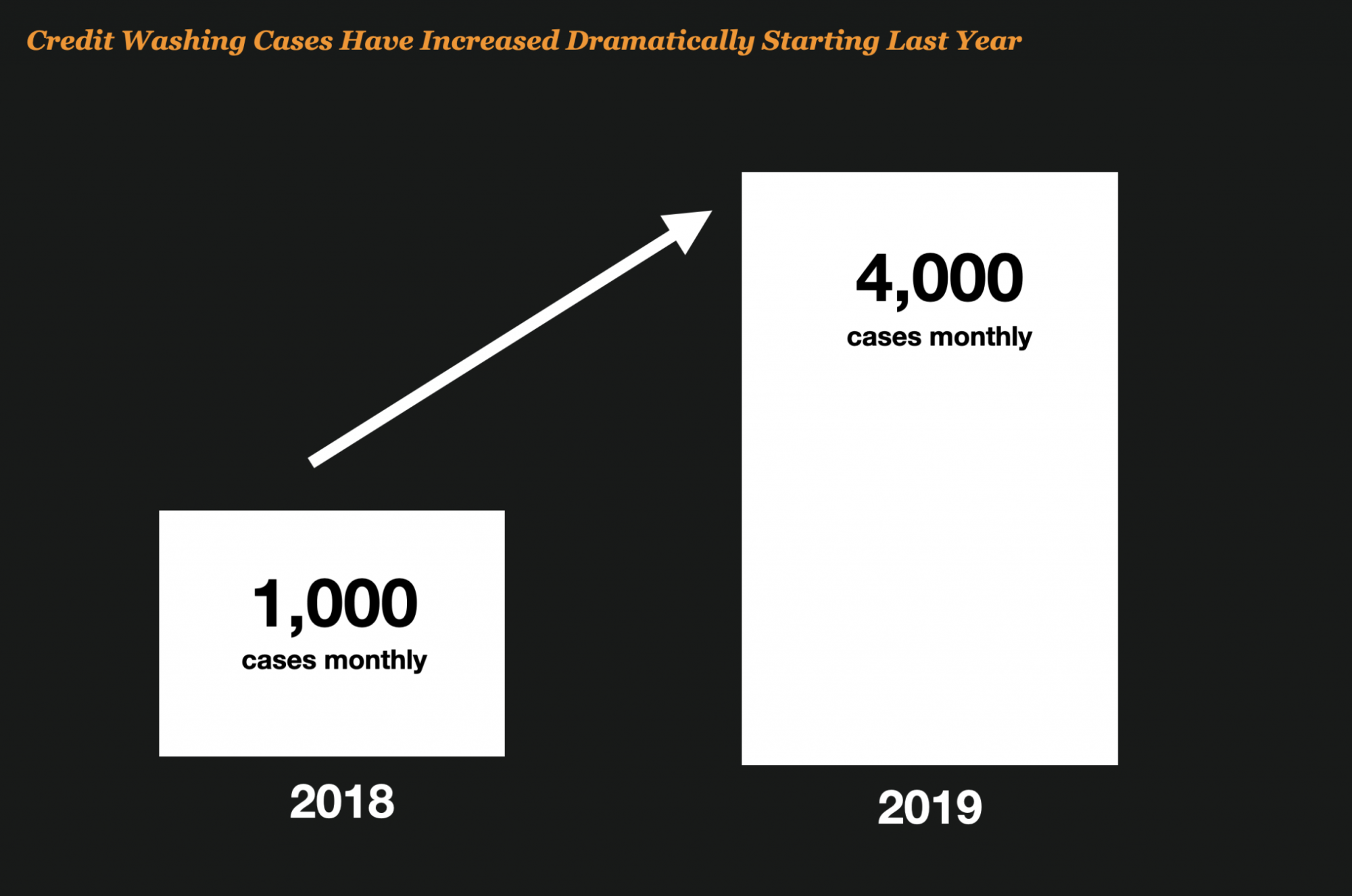 A 3 Round Burst of Credit Repair – The Most Aggressive In The Business
Alex Miller boasted that his company used one of the "most powerful" and "most aggressive" credit repair strategies in the business.
He called it the "3 Round Burst" and each round consisted of very aggressive disputes lasting 40 days each. He even bragged that he could remove the toughest tradelines like Bankruptcies, Home Foreclosures, and Evictions"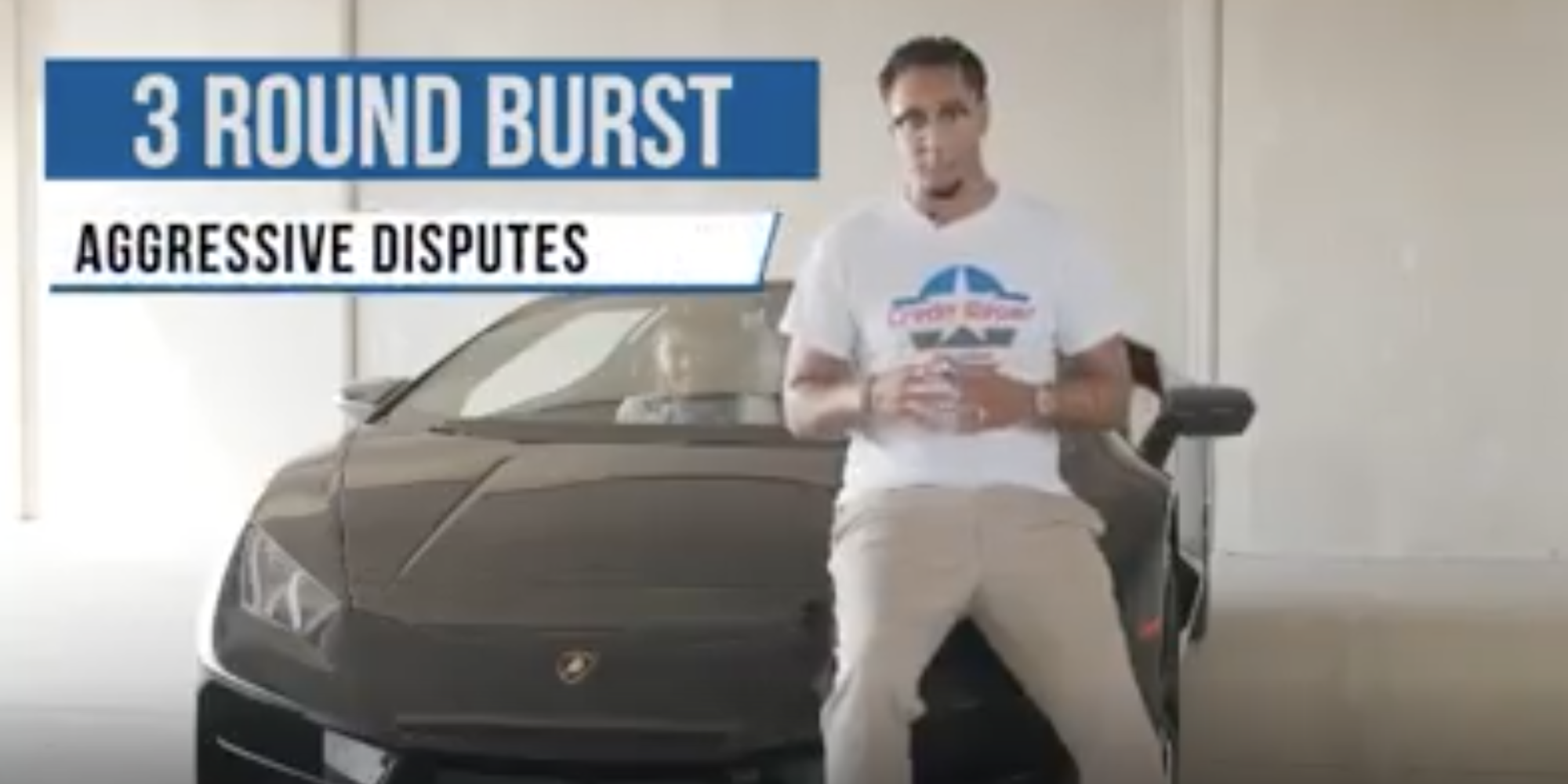 His strategy is not unlike many of the other companies specializing in credit washing that will continue to issue disputes on consumers' behalf over and over and over again.
Alex Miller Lived The High Life While Customers Complained
Credit repair is big business, and based on Alex Miller's Instagram page he looks like he has made a pretty good living with it. He claims to be "The Goat" but his results hardly seem to match that claim if you look at his ratings on Yelp and other sites.
According to the FTC, Miller was illegally charging clients $1,500 upfront to perform his credit repair services. For this, he claimed he would remove the negative tradelines within 40 days and boost the credit scores of the customer from 50 to 200 points.
One thing is obvious though – he looks like he boosted was his own bank account and his collection of luxury cars and clothing.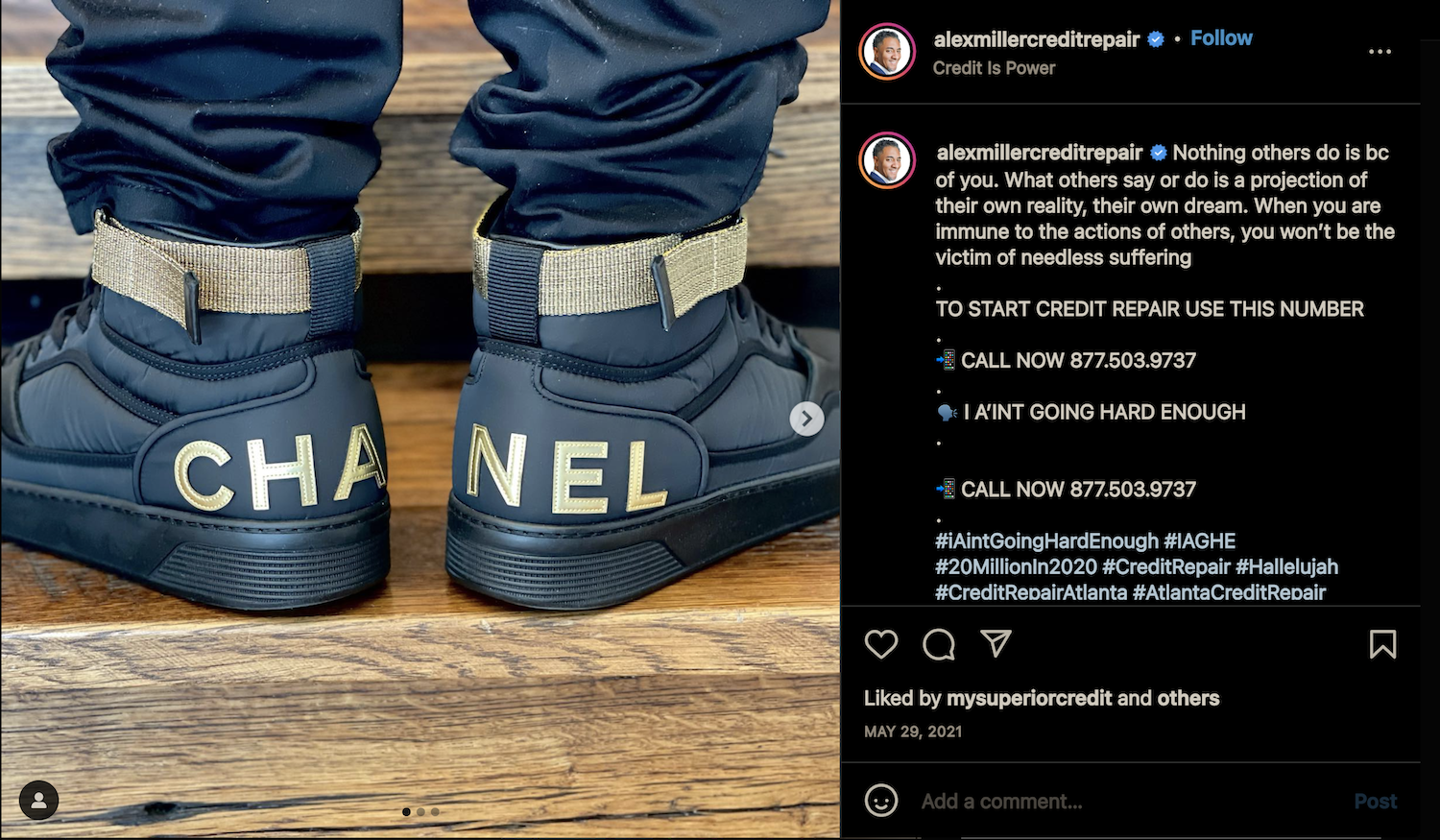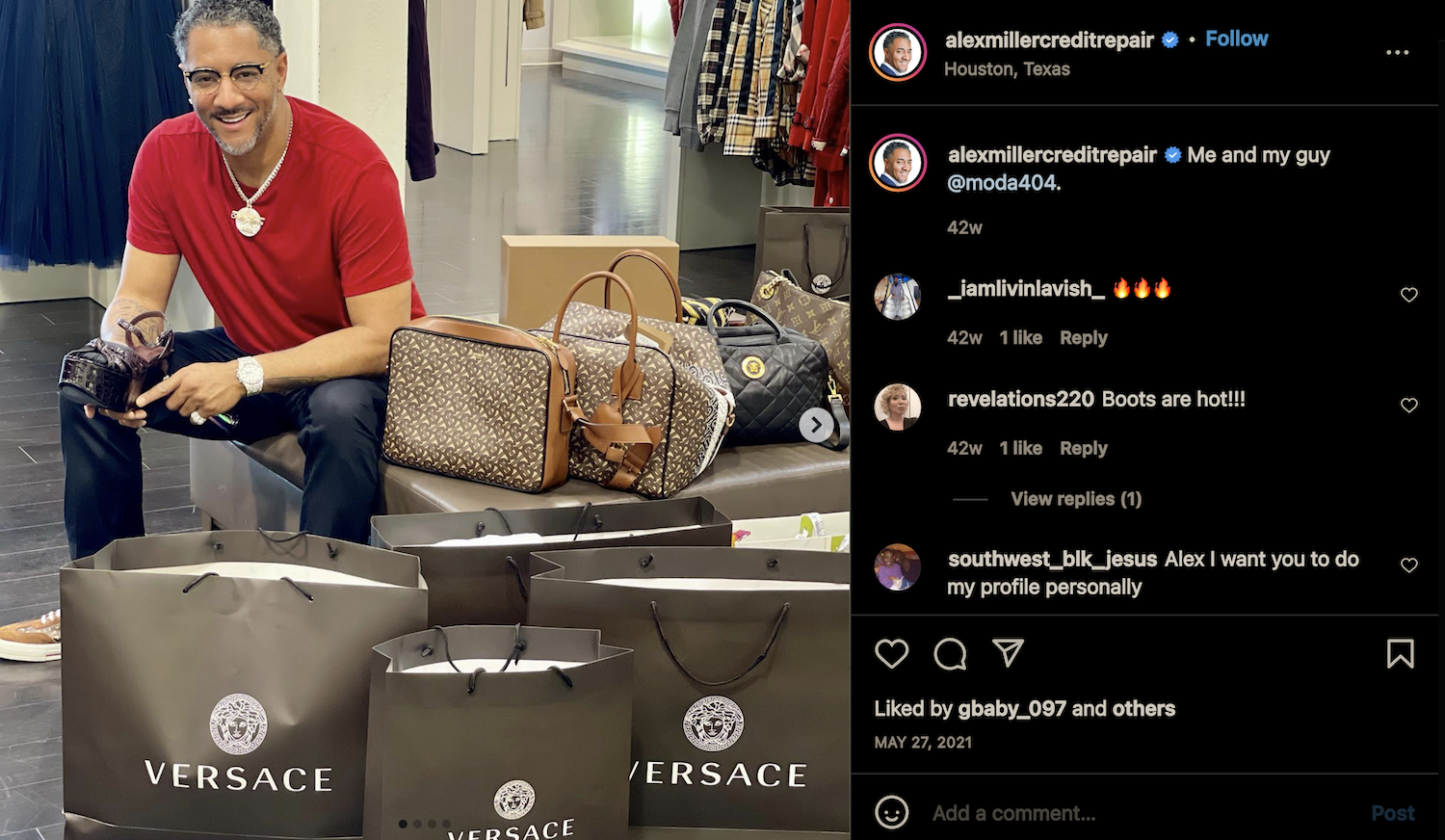 But while Miller lived the high life, many customers complained about the lack of service they were receiving.
Yelp reviews for Alex Miller Credit Repair matched what you might expect from a credit repair company that failed to deliver. Mostly negative reviews dot his Yelp profile and he had a 2-star average rating.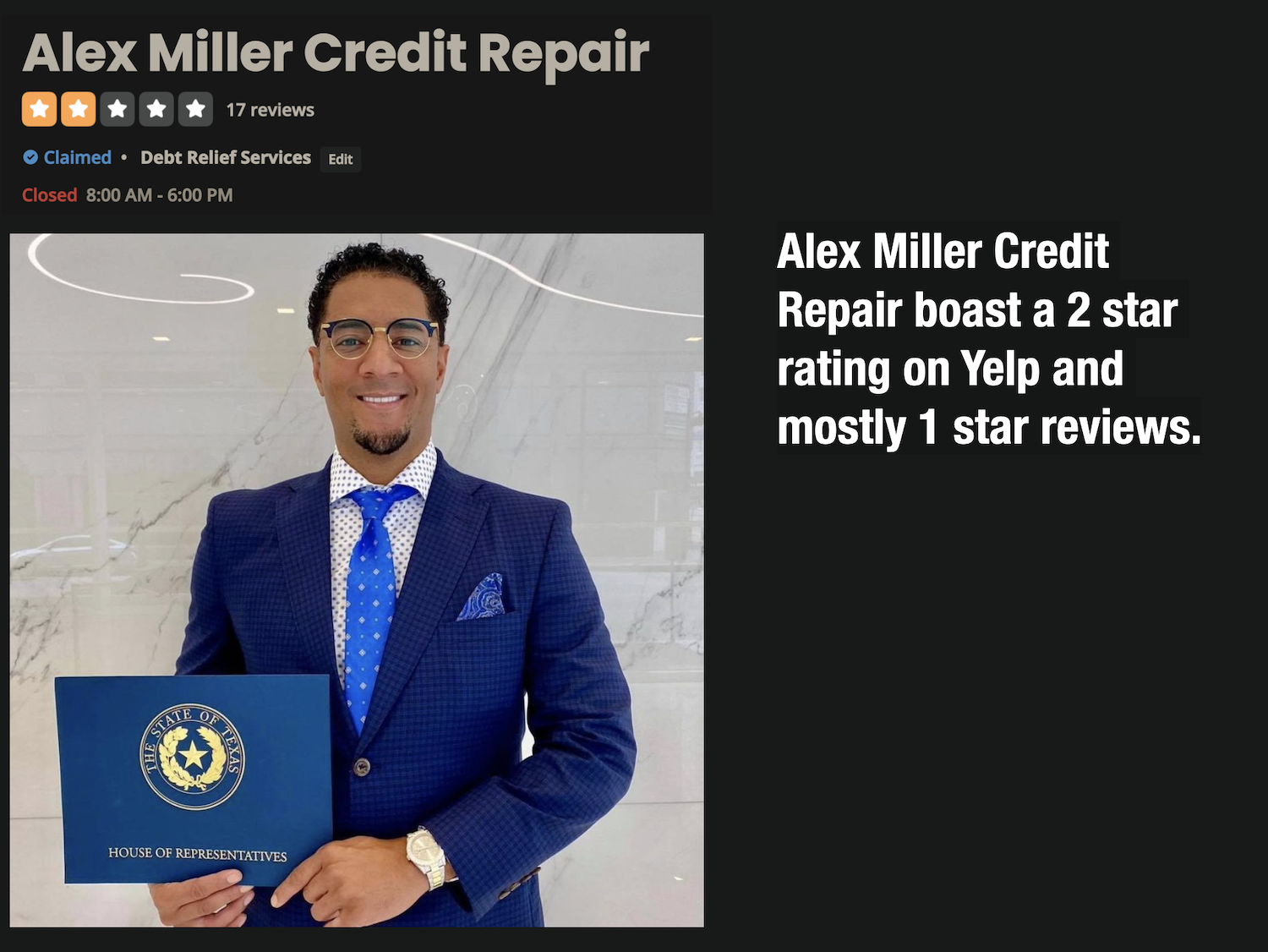 The complaints are always the same – customers felt like they were ripped off. Check out what they had to say about his services.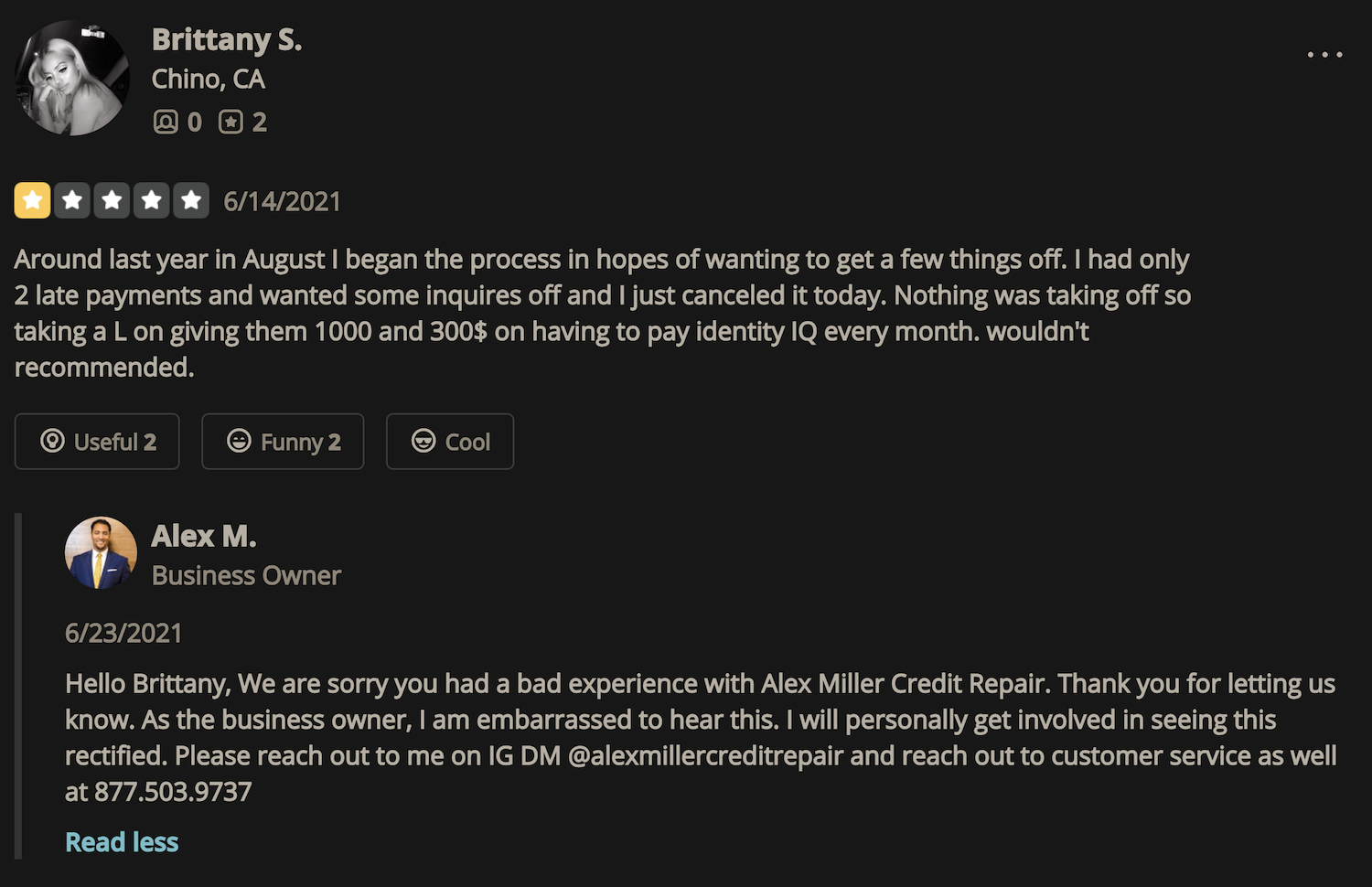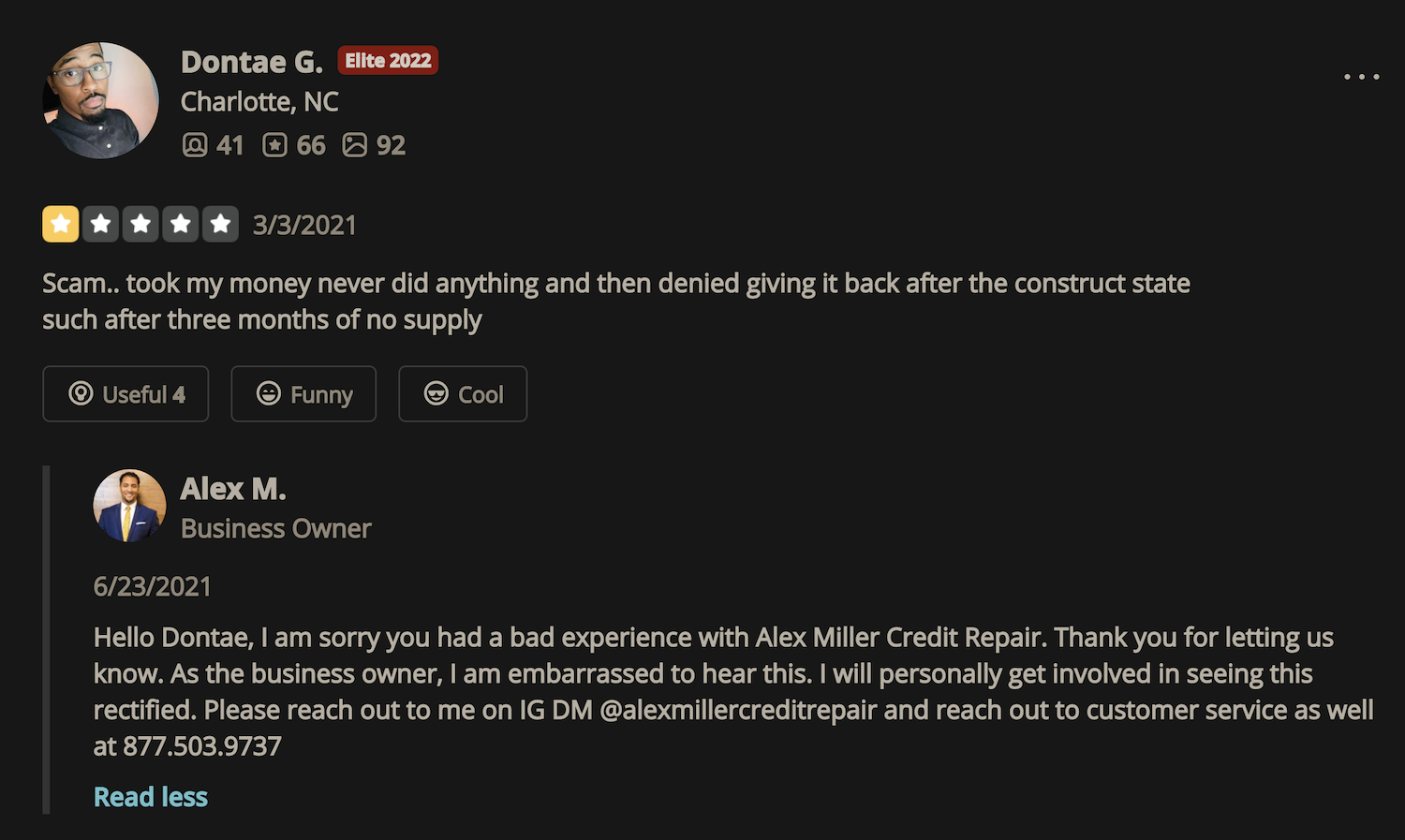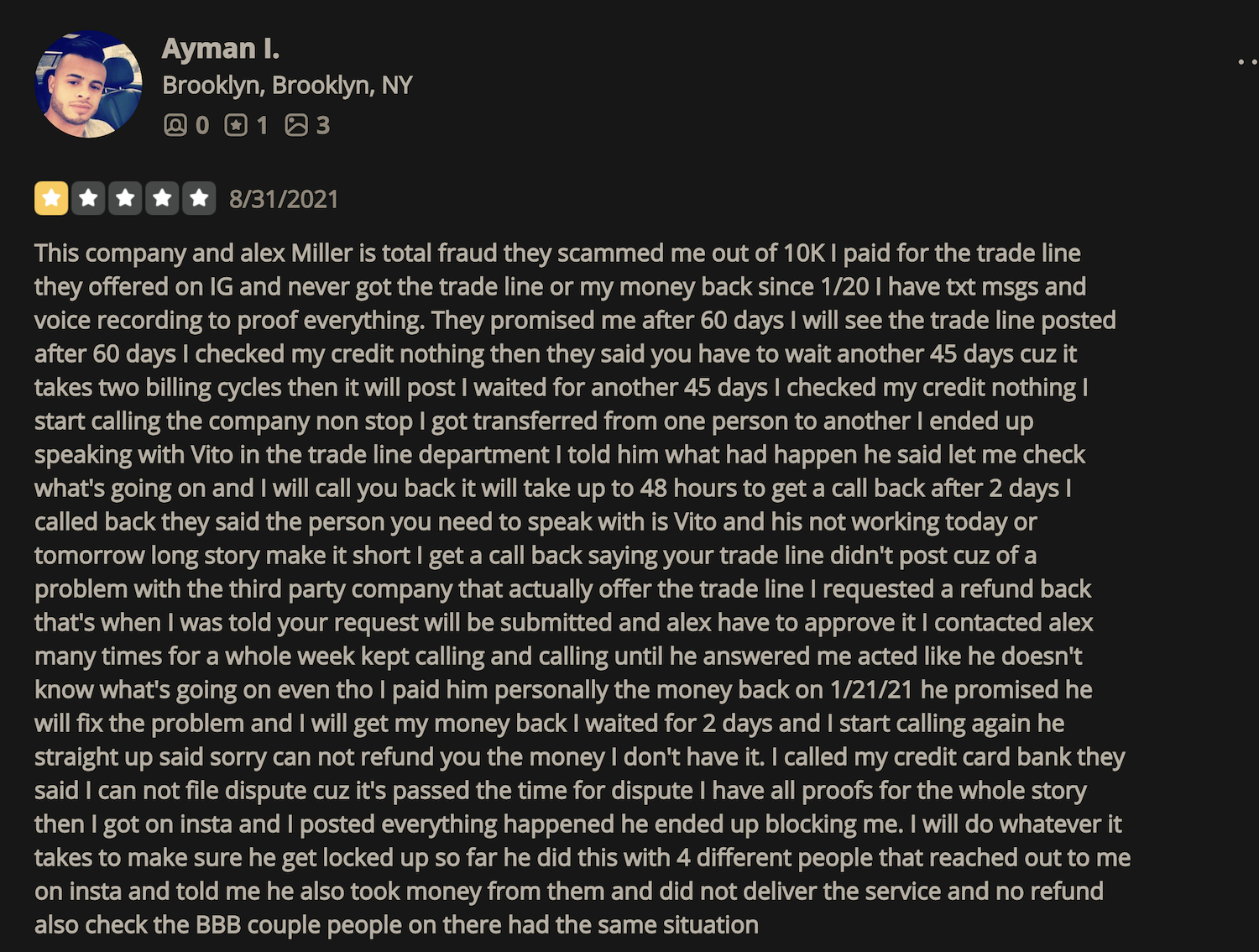 Not All Customers Complained, Some Seemed to Land Luxury Cars
But not all customers were complainers if you are to believe Miller's Instagram post. Some of the clients seemed to land luxury cars after he cleaned their credit.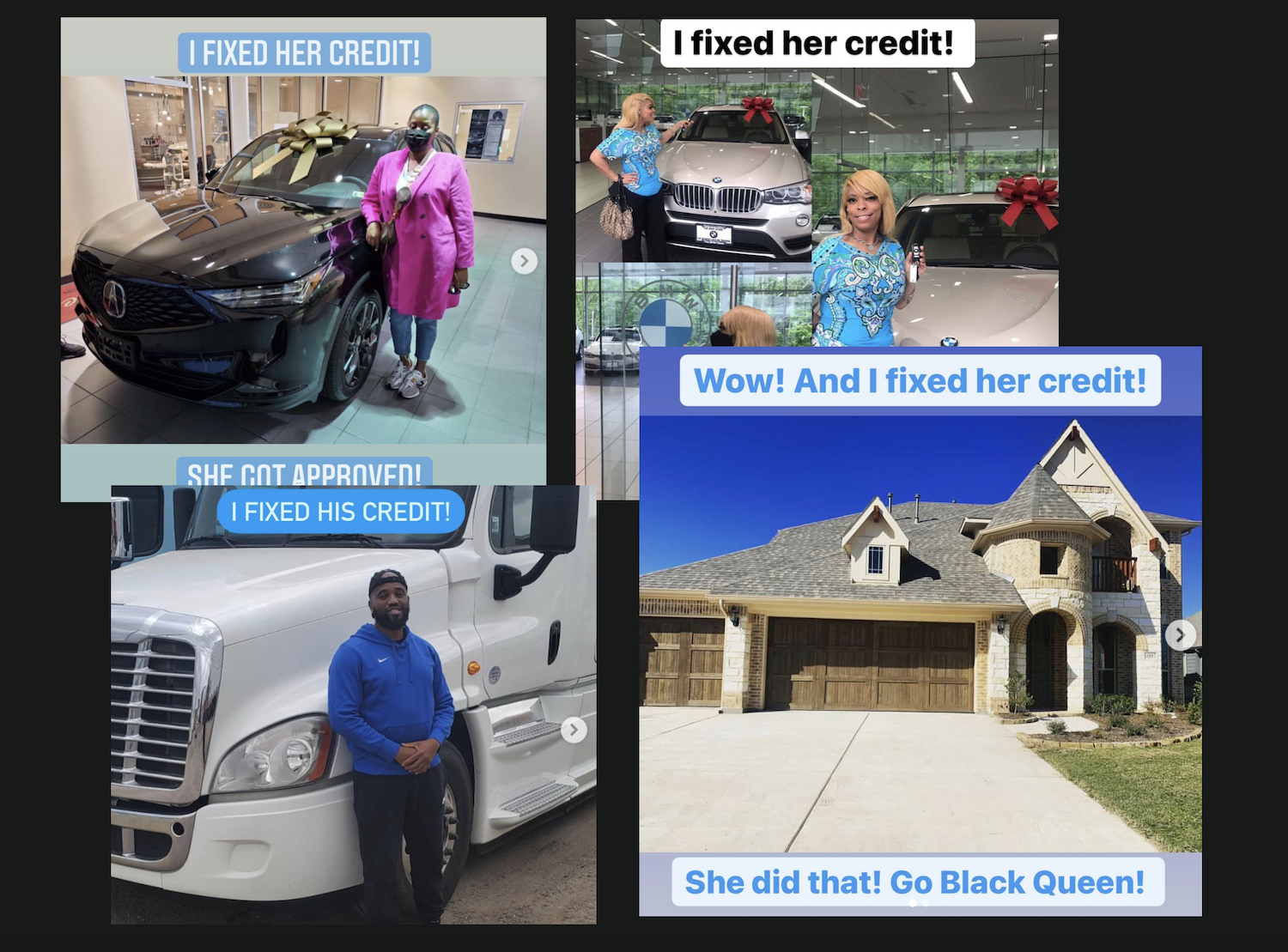 It's important to note that not all credit repair companies engage in illegitimate practices. Many offer valuable services that can help people improve their credit the right way. Unfortunately, according to the FTC Alex Miller's business crossed the line into illegal practices.
He Retired From Credit Repair Last Week
Apparently, the Credit Repair game was not his cup of tea, or perhaps it had something to do with the impending injunction by the FTC but Alex Miller retired from the credit repair industry last week via a Live Broadcast on Instagram.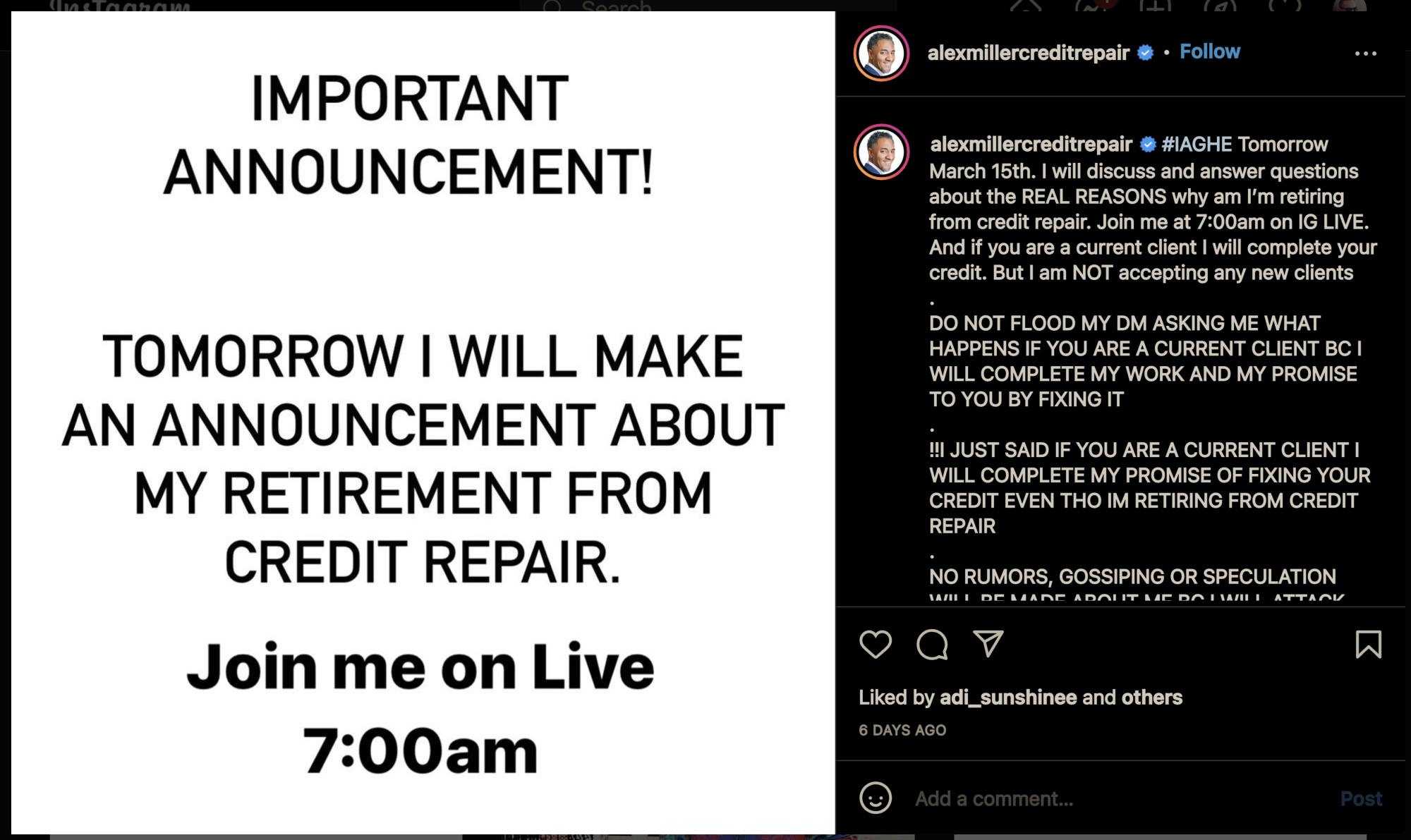 So if you were hoping for his services, it looks like you are out of luck! It's hard to say where Alex Miller went wrong. Maybe at one time he was offering legitimate services to clients but somewhere on his journey he took a wrong turn and now he is in trouble
Update – Alex Miller Now Providing Shelf Corporations
Well it appears that Alex Miller isn't out of the credit game, he's actually selling Shelf Corporations tied to Tax ID's which can then be used to purchase cars and homes.
There's always a loophole I guess.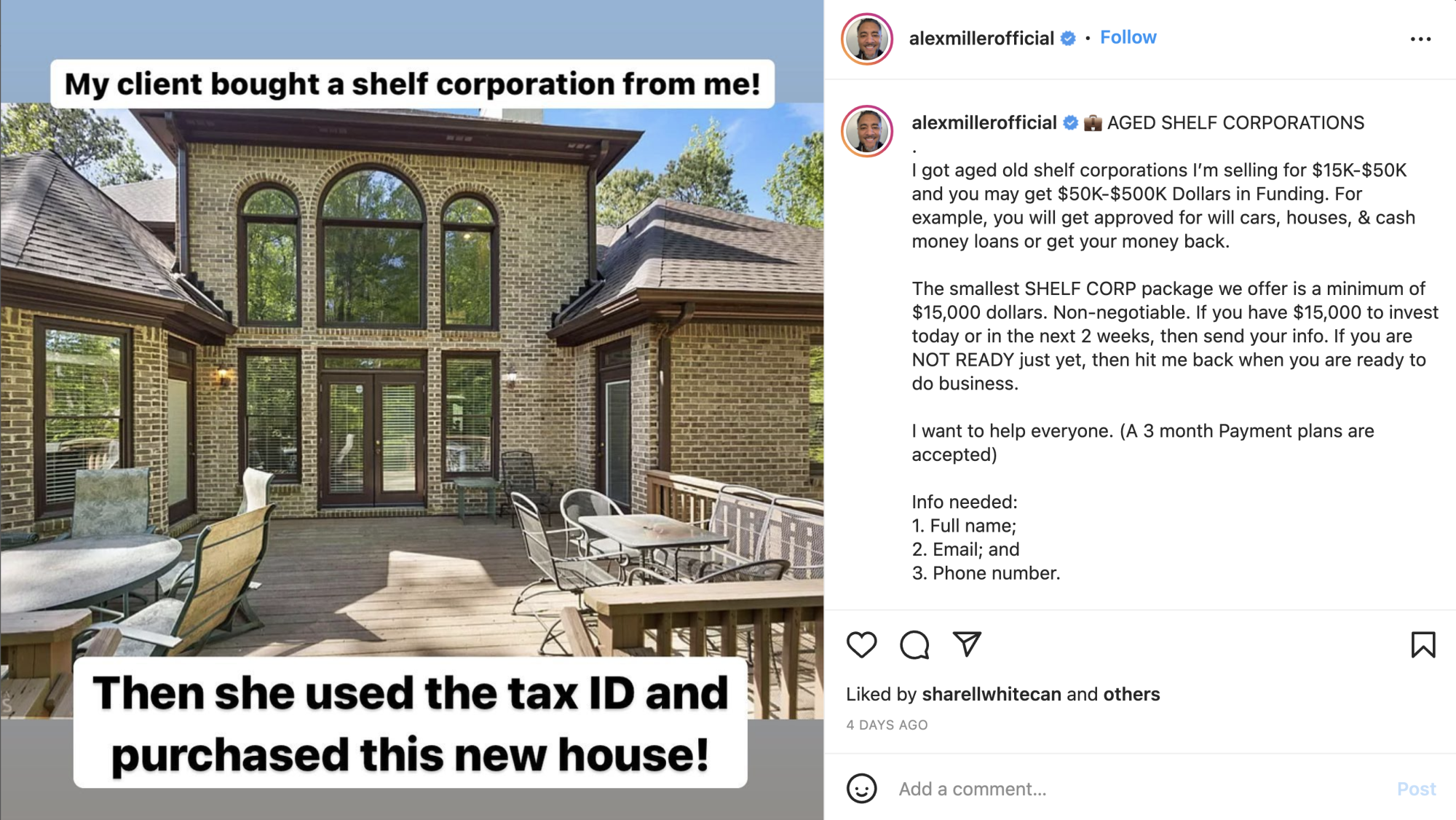 Read the Complaint Here
The complaint was released by the DOJ. It details out the evidence against him.