Fraud scoring company, FICO, released its annual interactive European Fraud Map, which shows that the UK's card fraud losses hit a record £671 million in 2018. That's a big jump, particularly since the UK had managed to reduce losses in 2017 by close to 8% the year before.
Fraud losses in the UK accounted for close to half of all of the losses tracked among 19 separate countries in Europe.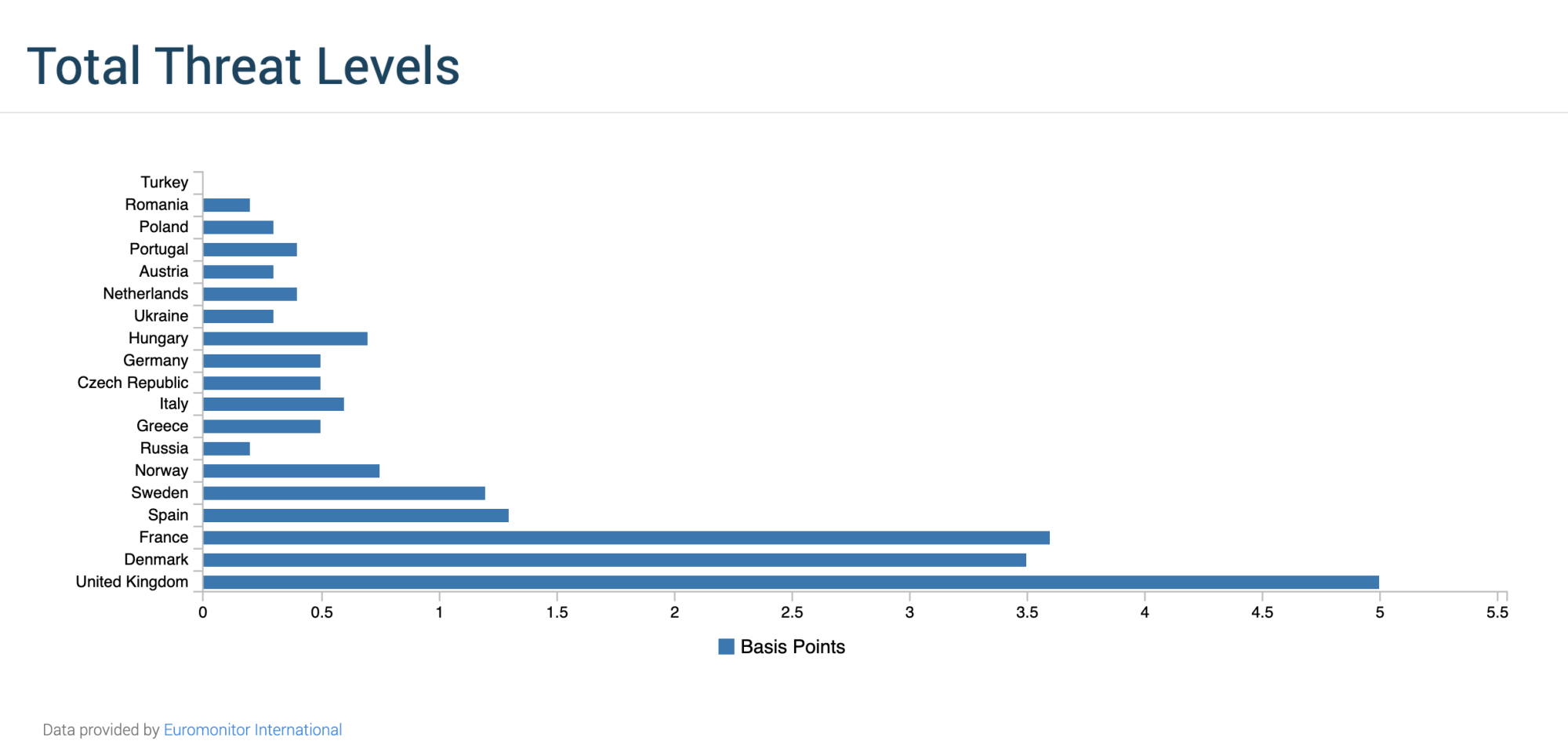 Despite the high losses, the UK's rate of fraud is only tracking about 5 basis points which is significantly below the levels recorded between 2001-2005 before Chip cards were fully introduced in the country.
At that time, losses in the UK were higher basis points, but really only account for a little over £600 million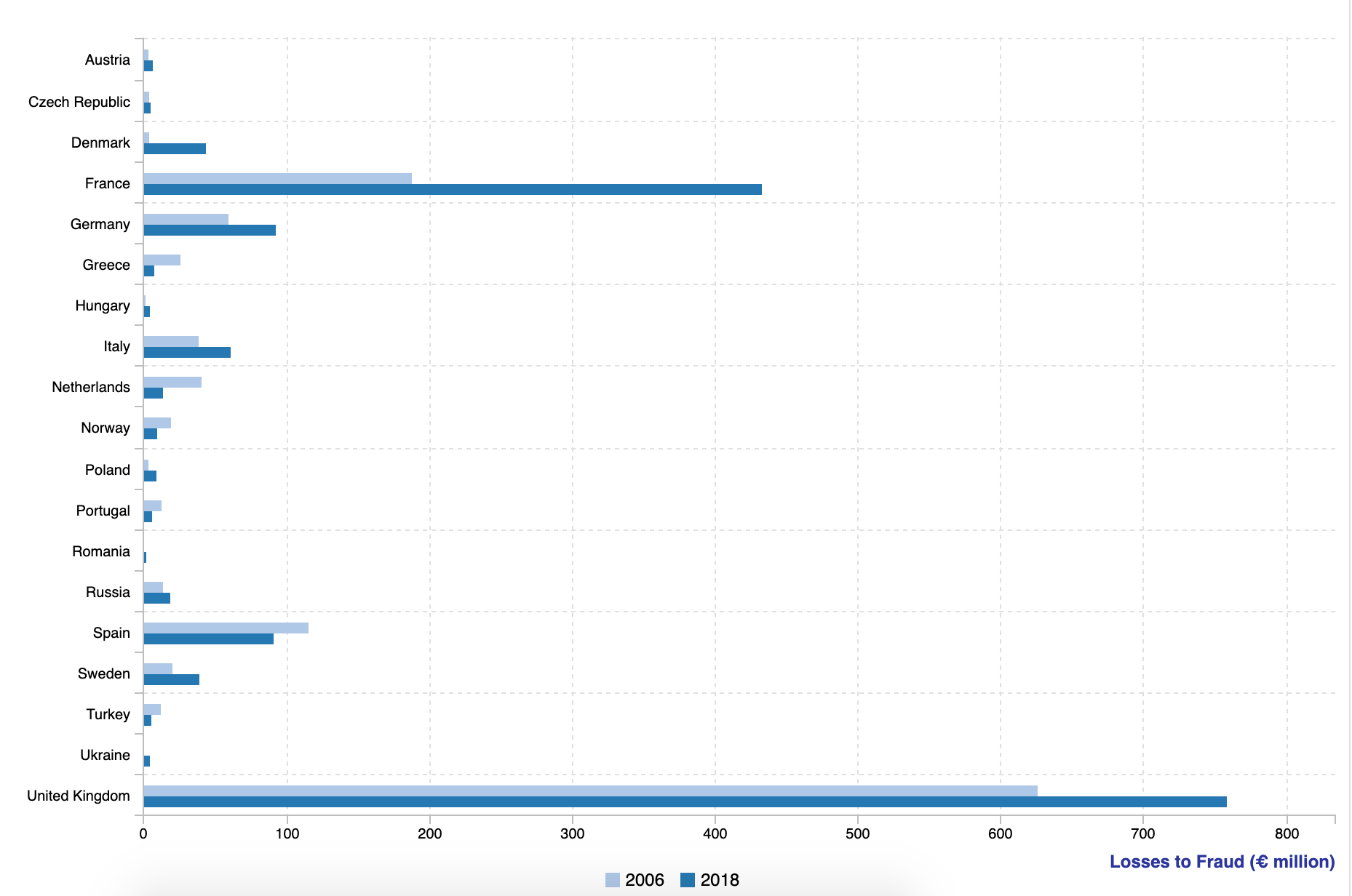 "The threat of fraud in the UK has been persistent and growing extensively over the past seven years," said Matt Cox, vice president for fraud management solutions in Europe at FICO. "The sheer volume of attempted fraud has meant that, although more fraud is being prevented now than ever before, and that it's being caught earlier in the attack cycle, the total value lost is still on the rise."
Increased Cyber Attacks and Data Breaches in the Region
FICO was quick to point out that data breaches and cyber attacks might be to blame for the increased level of losses.
"Personal information lost in high-profile data breaches means it's easier than ever for criminals to impersonate individuals and businesses, so we all need to be more vigilant – personally, and as an industry," said Cox. "We're seeing the continued growth and diversification of social engineering fraud, which uses techniques like vishing, phishing and whaling"
FICO provides Falcon Fraud Manager and Card Compromise Manager to help banks manage the growing risk of fraud.
FICO® Card Compromise Manager offers real-time visibility into emerging and confirmed threats, identifies organized use of stolen data, and suggests the best course of action to mitigate losses. Card Compromise Manager uses the data held in the Falcon Intelligence Network – a consortium of over 9,000 financial institutions committed to global threat intelligence sharing and collaboration.