Ricardo Perez, a former car salesman at Dick Scott Jeep, Ram, Dodge, Chrysler in Michigan got fired for fraud by the dealership in 2021. He had worked there for 7 years before he was terminated.
But rather than looking for a new job as a car salesman somewhere else he stuck to his life of crime and continued to rip off car shoppers in an elaborate web of scams and lies.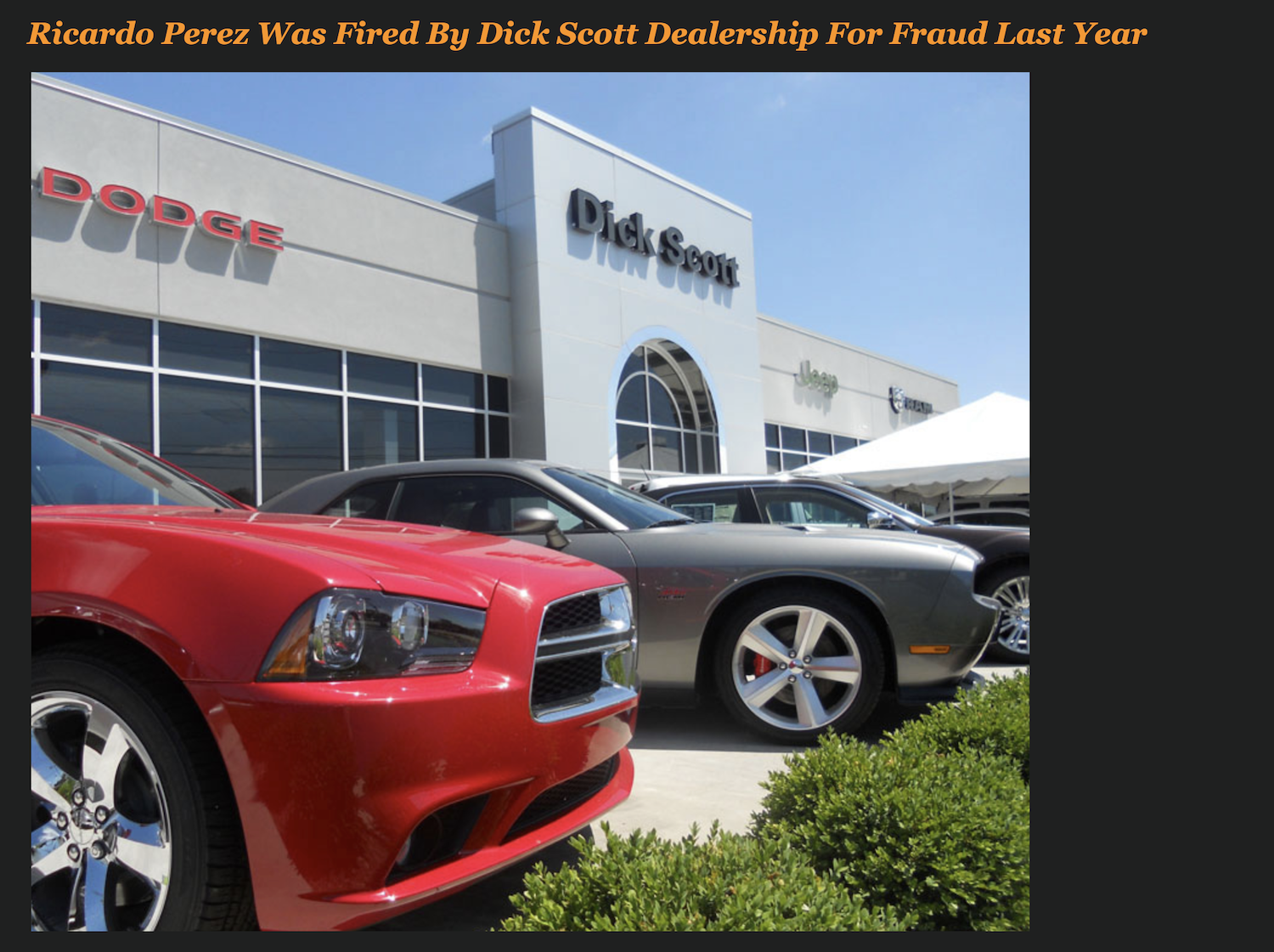 His Scam Involved Lease Pull Aheads
Ricardo Perez's scam was devious. After he was fired he would contact customers, pretending that he still worked for the dealership and offer them a "Lease Pull Ahead" on their existing cars.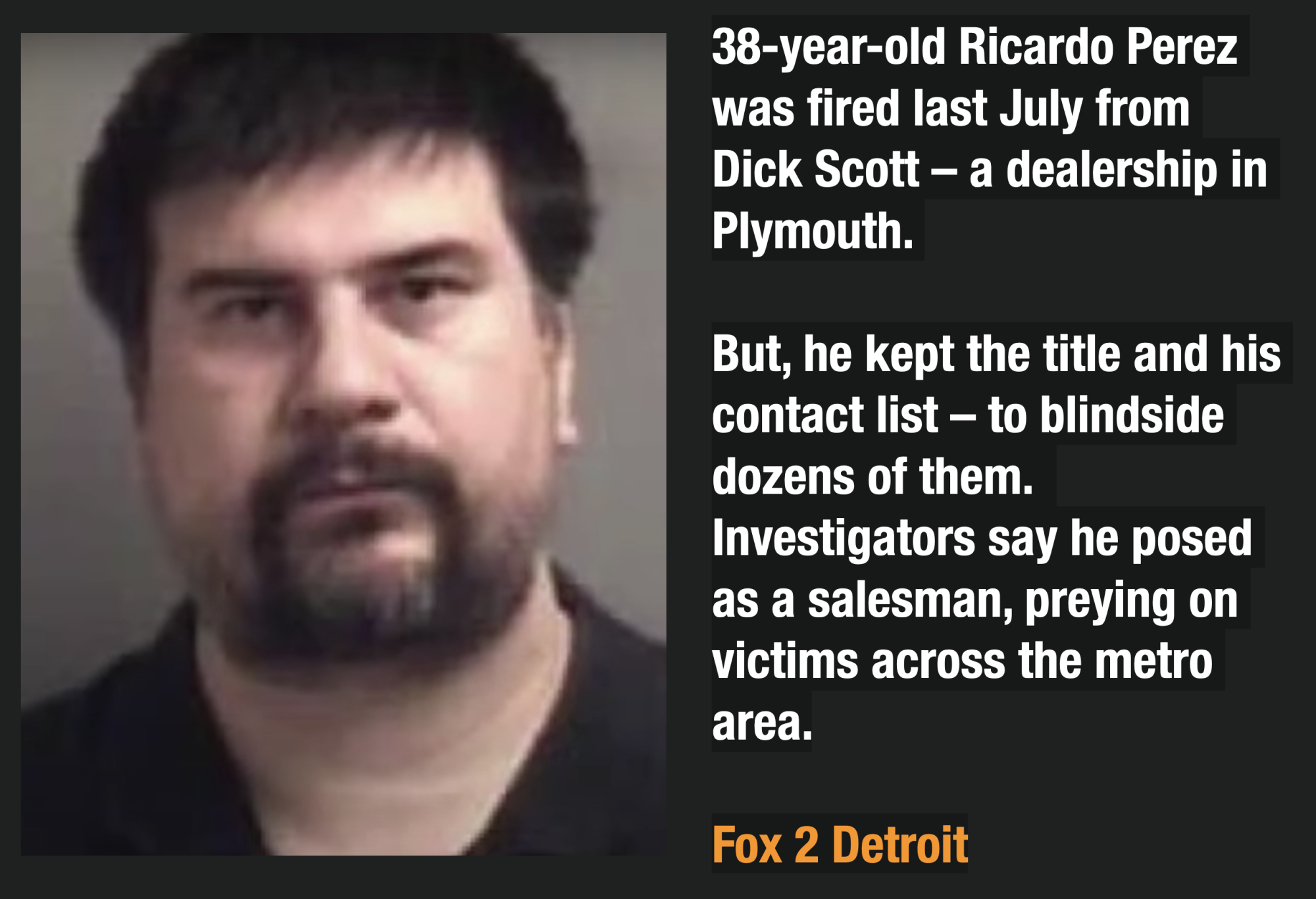 A lease pull-ahead is when a dealer or manufacturer plan to allow you to end your lease early without an early termination fee and with the sole purpose of getting you into a new vehicle.
Rather than meet the victim at the dealership, he would meet them at various parking lots to be "Covid Safe". It was in these parking lots that he would exchange the customer's car, and give them a car that he had stolen.
In Some Cases He Would Actually Go To Dealerships And Get Cars in Their Names
But in some cases, he would go even further than just stealing a car and giving it to the customer.
Sometimes, he would go to dealerships and finance the cars in the customers' names without their knowledge. When he gave the customers the cars he would tell them that the payments were actually less than they were and he would even tell them that the first 3 payments were waived!
Victims of the scams started piling up last month as all of those late payment notices began to appear in their mailboxes. Those people, including the car dealerships, have begun filing police reports and Perez is now racking up charges in multiple jurisdictions.
Victims Everywhere and Most Will Not Get Their Cars Back
Ricardo Perez has scammed over 30 victims and amazingly did it all by word of mouth. Imagine that? He was able to sell 30 cars in a few months. By any stretch of the imagination that would make him an amazing car salesman.
Unfortunately, while Perez will likely do time in jail, most of the victims will probably never get their cars back. The police have recovered some of the cars but most of the cars have already been fenced or sold by Perez.
Jason Scott, the General Manager spoke to reporters about the fraud scam. "He took advantage of us. He took advantage of the customers," said Jason Scott, general manager at Dick Scott. "He's a bad guy. We fired him." 
Perez faces charges in Detroit, including Allen Park, Southgate, Taylor, Macomb, and Plymouth, where he is accused of defrauding his former employer and 30 other victims.