It's clear now. Check fraud is the #1 problem for banks in 2023.
New benchmarking data collected by Auriemma Roundtables indicates that the problem of check deposit fraud is up a whopping 385% in 2022.
The company collected benchmarking data from 2021 and 2022 and calculated each year's total check deposit fraud rate. The check Deposit fraud rate is measured as total check deposit losses divided by total check deposit transaction dollars.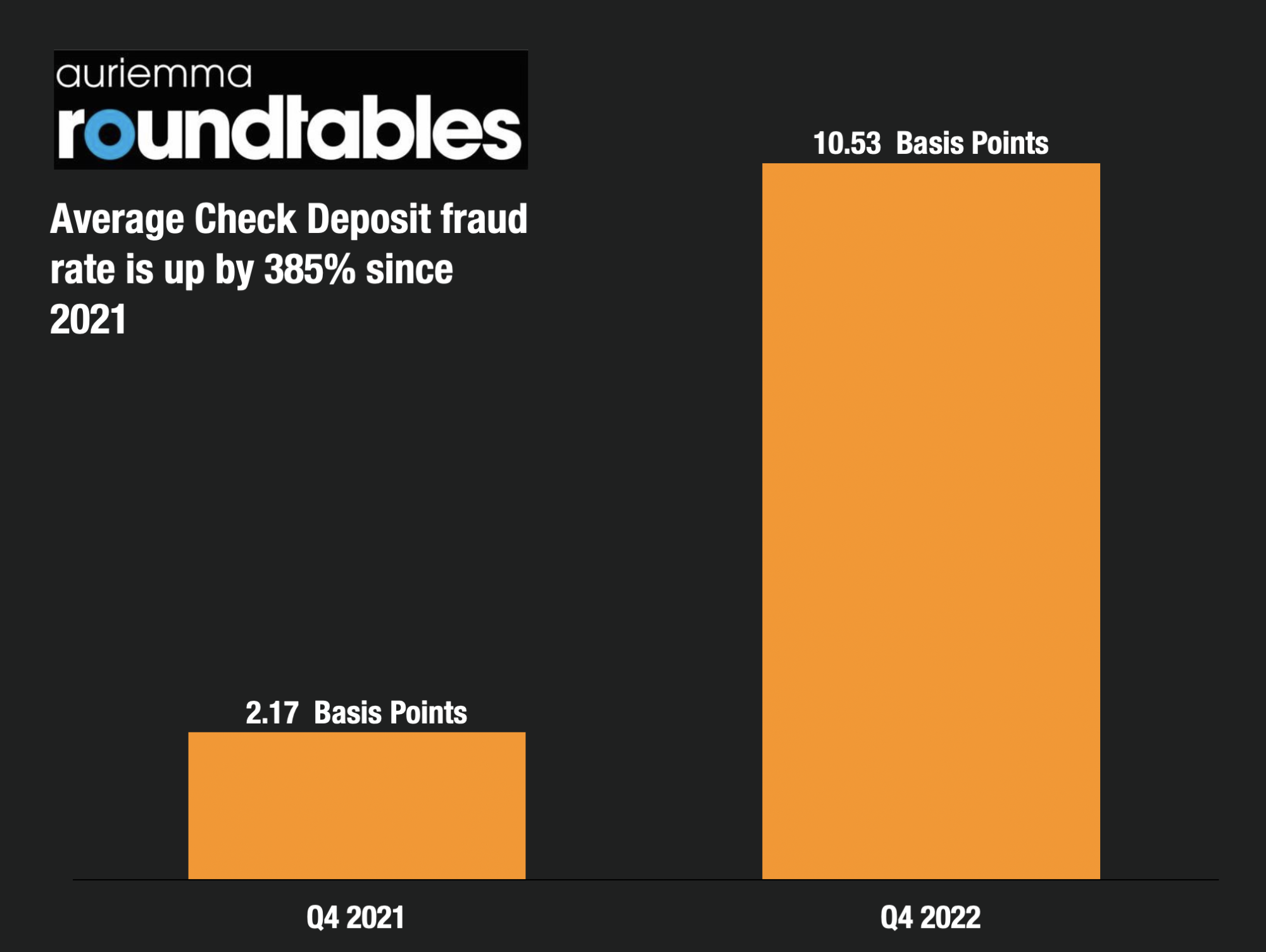 Banks Grapple With Mobile Deposit and Altered Checks
While the extent of the problem has been widely reported in the last year, according to Troy Huth, Director at Auriemma, Mobile Deposit is where banks may need to apply more focus.
"Due to the large number of deposits coming in via mobile deposit resulting in no visual inspection of the items by a teller, there is a great need for banks to implement more sophisticated image analytic capabilities"
Troy is one of the foremost experts in check fraud, having spent over 18 years at USAA, most recently as their Director of Non-Card Fraud Strategy.
And Troy is absolutely correct. A quick scan of Telegram points to the fact that fraudsters are depositing fraudulent or altered checks through mobile deposit and then quickly extracting funds at ATM machines.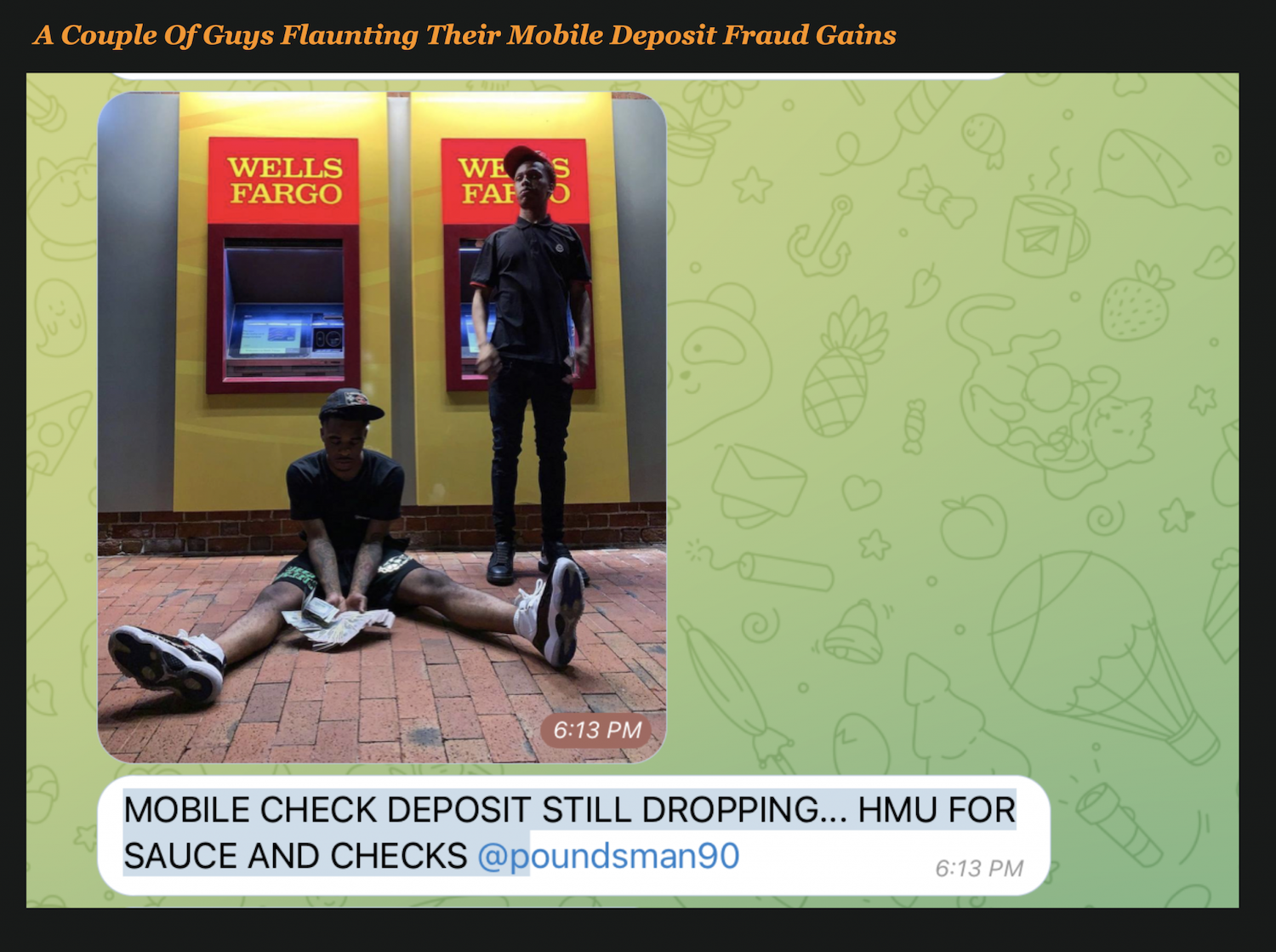 A Lack Of Industry Reporting Is Making Tracking Check Fraud Hard
American Banker used to be the only source of Check Fraud reporting through their annual surveys with banks. But that survey has been discontinued leaving the industry in the dark.
The last reporting the industry had dates all the way back to 2018 – over 5 years ago but you could see the trend of increasing check fraud was already starting.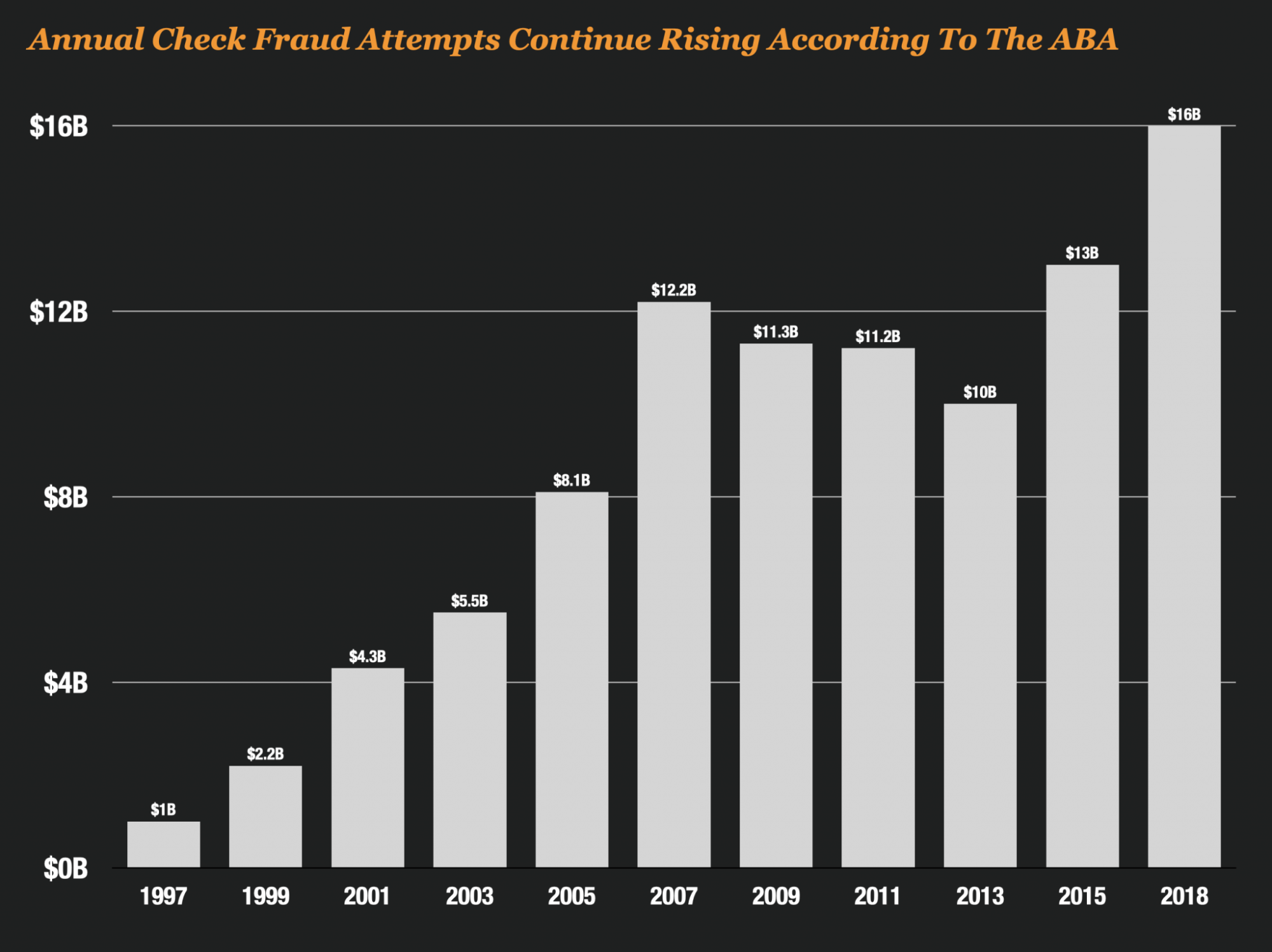 These data points collected by Auriemma are critical in helping banks get the investment in check fraud that they need.