A fraud prediction model designed to track corporate manipulation of earnings is flashing red hot.
A report today by the Wall Street Journal finds that manipulation of earnings from Corporate America is on the rise – flashing higher risk than at any time in the last 40 years.
The fraud prediction index uses the same technique that flagged Enron's earnings manipulation years before they imploded. It also caught manipulation at Wirecard and Krispy Kreme donuts before their scandals emerged.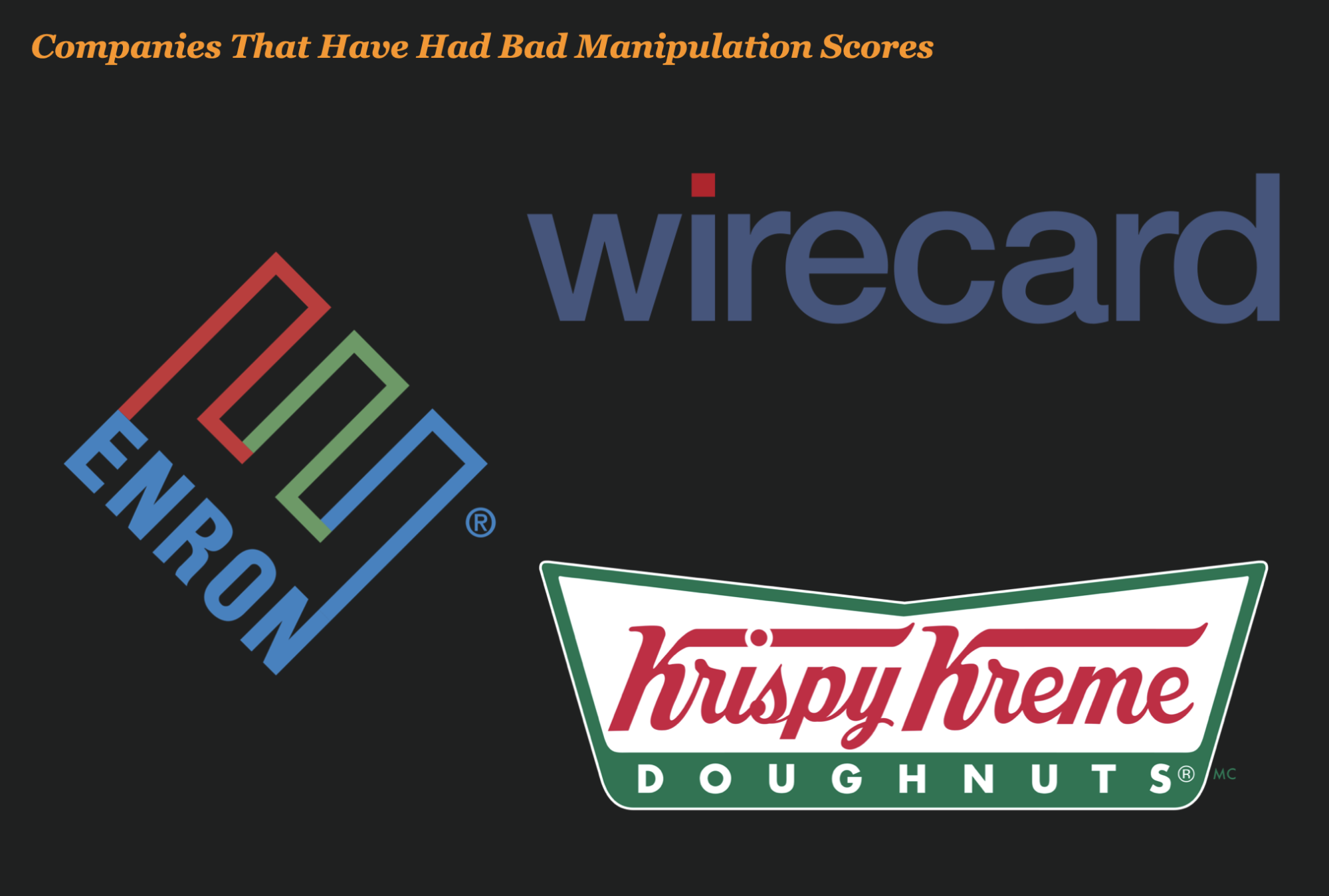 It's Called The M-Score, Which Means Manipulation Score
The fraud prediction model is called the M-score (which is also called the Baneish Score. It is a model that uses a combination of eight financial ratios to determine the likelihood of a company manipulating its financial statements or going bankrupt.
And it works surprisingly well. One of the best examples is Enron.
Enron's M-score shot up 201% in 2000, which accurately predicted that they were massively manipulating their earnings that year.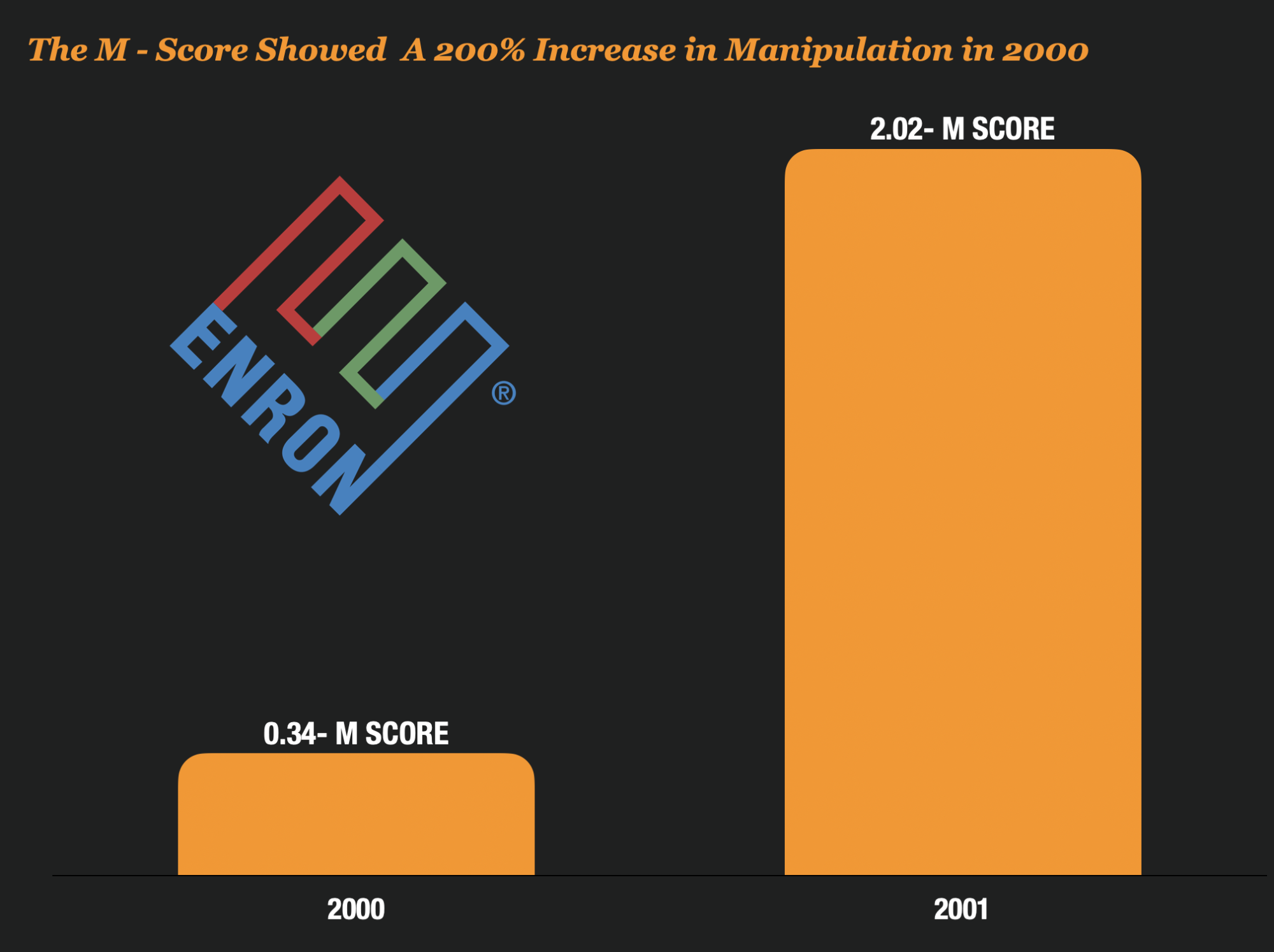 Since the 90's, the M score has been used to identify specific companies that might be manipulating their earnings, but now Profesor Beneish, the creator of the M-score created an index that tracks the earnings of over 2,000 companies to create an aggregate score for US.
That score shows a disturbing pattern. It usually starts to peak right before a recession, and its doing just that now.
The Current M Score Is the Highest Its Been Since 1980
The M-Score is calculated from eight ratios on a company's balance sheet, which is public. Those ratios are compared to those from the prior quarter to calculate the manipulation.
When the M score increases, it often indicates that a company is growing extremely quickly, experiencing deteriorating fundamentals, and adopting aggressive accounting practices.
The fraud prediction model has 8 ratios that are combined to predict whether there is fraud.
At its root, the M-Score makes a lot of sense. For example, if you take the first ratio Days Sales Receivable Index, if a company's index goes over 1, they may be extending more lenient terms, not collecting or manipulating their sales and accounting practices.
The Fraud Model Is Peaking And It Could Spell Trouble
Based on the M-Score calculated across 2,000 companies, we are at the highest level since 1980.
This either means lots of fraud, or we are headed to recession. Or perhaps it means both.
Take a look at this chart which shows that the average risk is higher than we have seen in many years.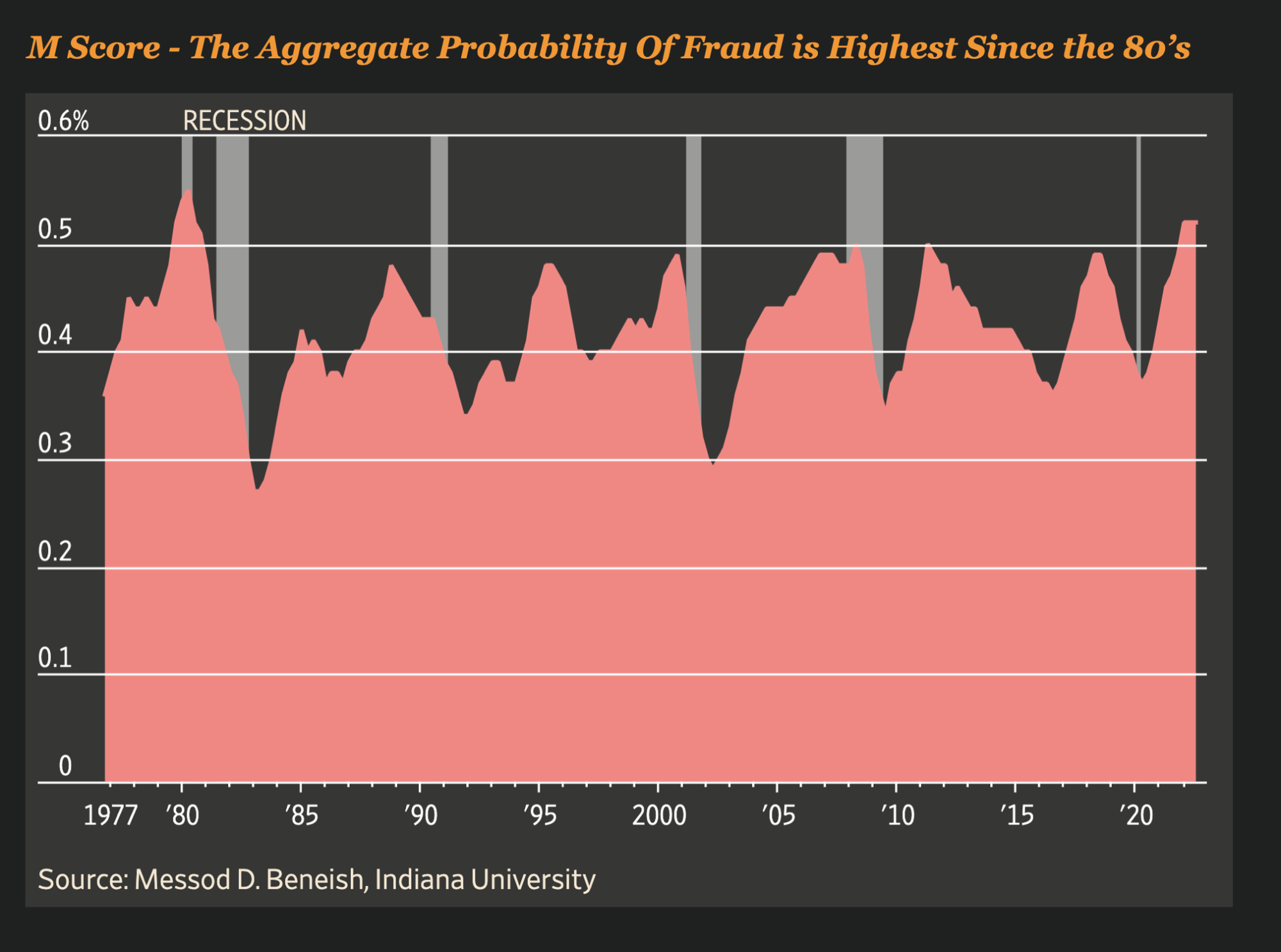 Where Might We Be Headed?
The M-Score has been called the most reliable way to predict corporate fraud, even though it does flash false positives at times.
Professor Beniesh believes that the score provides an indication of misrepresentation on financial reports, which has real-world implications on investment, hiring and production.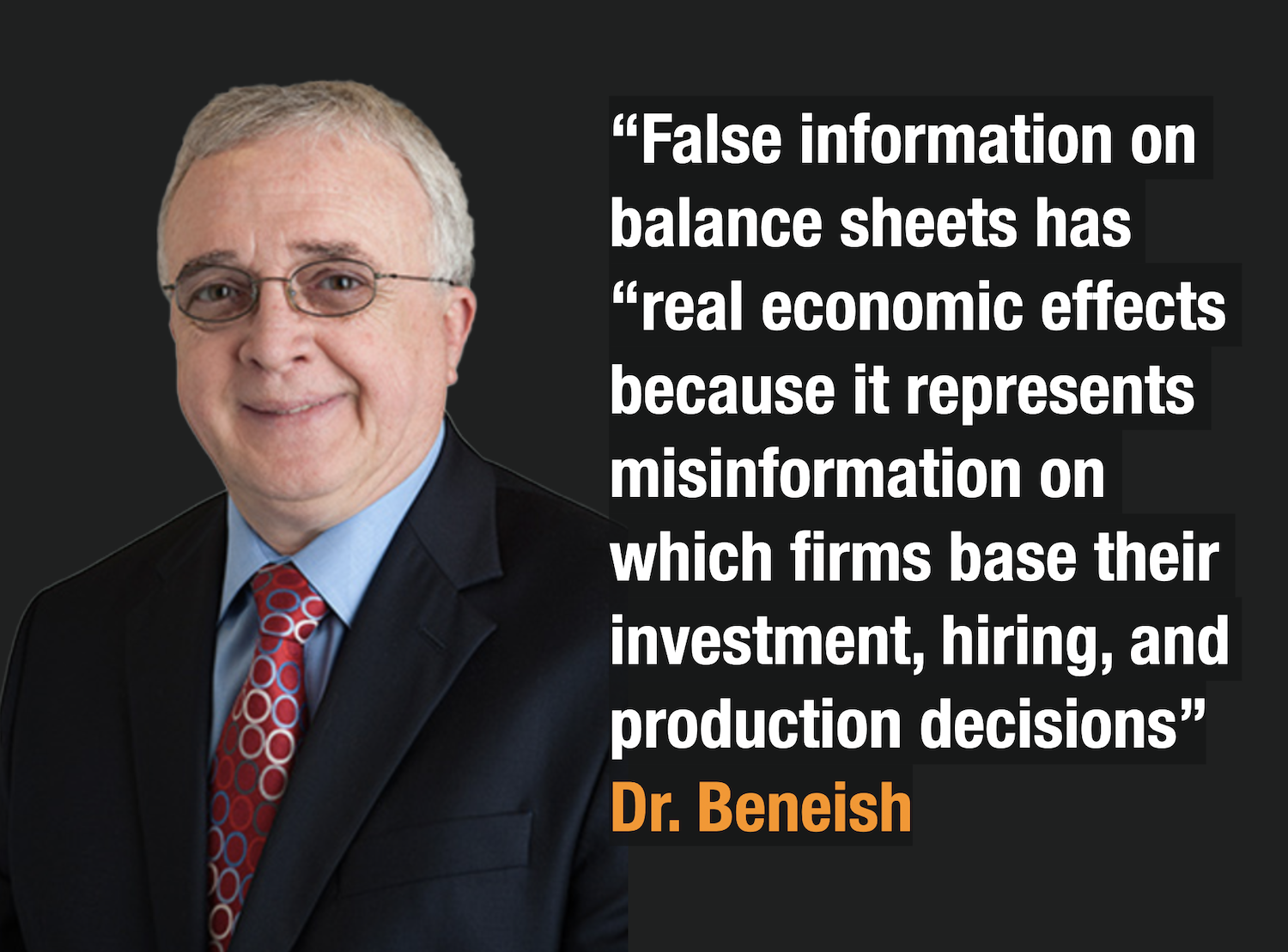 What do you think? Do you think that there is some likely fraud and economic impact we will see as a result of these new findings?