This week officials in California announced the arrests of 56 people across Southern California allegedly involved in a long-running mail- and check-fraud scheme that officials say bilked more than 700 victims out of nearly $5 million.
The suspects — who operated out of multiple counties across California, including Los Angeles County and San Bernardino County — allegedly altered stolen checks, deposited them into bank accounts, then quickly withdrew money from ATMs before the banks discovered the checks were forged. The California Department of Justice (DOJ) charged the suspects with felony grand theft, money laundering, and conspiracy.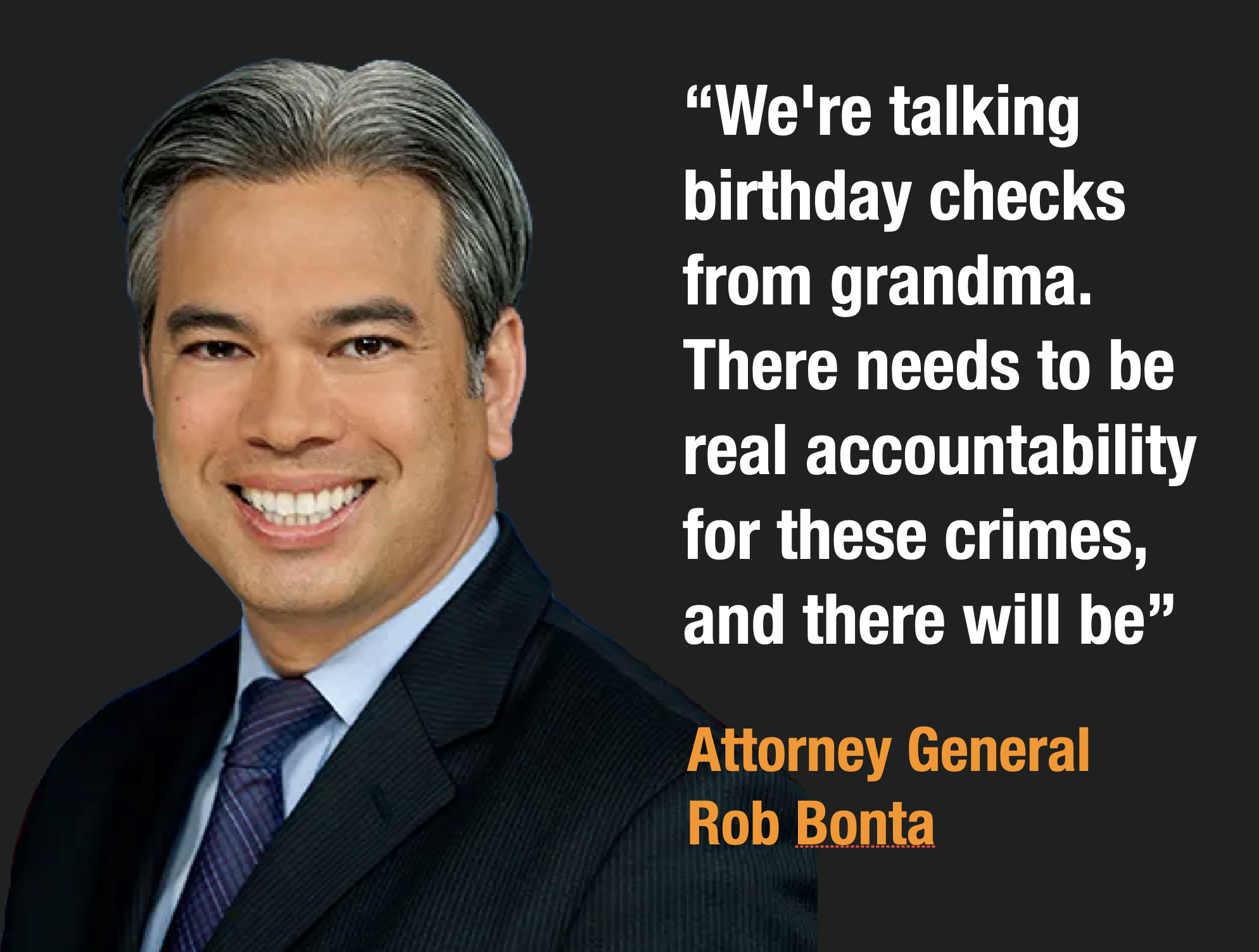 The Mail Theft Began In 2018, And They Victimized Hundreds Of People
Beginning in 2018, perpetrators "allegedly deposited altered checks stolen from the U.S. mail into numerous bank accounts," Carroll Harris, inspector in charge of the Los Angeles Division of the U.S. Postal Inspection Service said during a news conference announcing the arrests.
Altering checks in this way is typically called "Check Washing" or "Check Scratching," and it involves changing the Payee and amount information on the legitimate check.
They Would Use Money Mules They Recruited On Social Media
The masterminds behind this scheme would recruit individuals on social media to open bank accounts or utilize their own checking accounts to deposit fraudulent checks and hide their identification according to Harris.
"The suspects would swiftly withdraw the money before the financial institution discovered the checks were forged," said Carroll Harris with the U.S. Postal Inspection Service in Los Angeles.
Most Suspects Were Arrested. Some Were Gang Members
A total of 34 teams from local, state, and federal agencies made 56 arrests, many of which were made in Los Angeles County and surrounding counties.
"Arrest warrants were executed at approximately 75 locations within Los Angeles and surrounding counties," said Sheriff Alex Villanueva.
He said 47 of those arrests were in the L.A. area. Four suspects were already in jail and were additionally charged.
Villanueva also said the ringleaders and suspects in the alleged scheme are reported members of "two notorious L.A. County criminal street gangs."