A trio is allegedly behind a massive fraud scheme that defrauded mortgage lenders, credit card companies, and the SBA.
In what seems to be a nice trend in justice, the trio was arrested in connection with a scheme to file false identity theft claims to clean credit to help consumers buy homes they would not necessarily qualify for.
Heather Ann Campos, David Lewis Best Jr., and Stephen Laverne Crabtree had evaded law enforcement for several months. But now they have been arrested and face up to 30 years in prison and million dollar fines.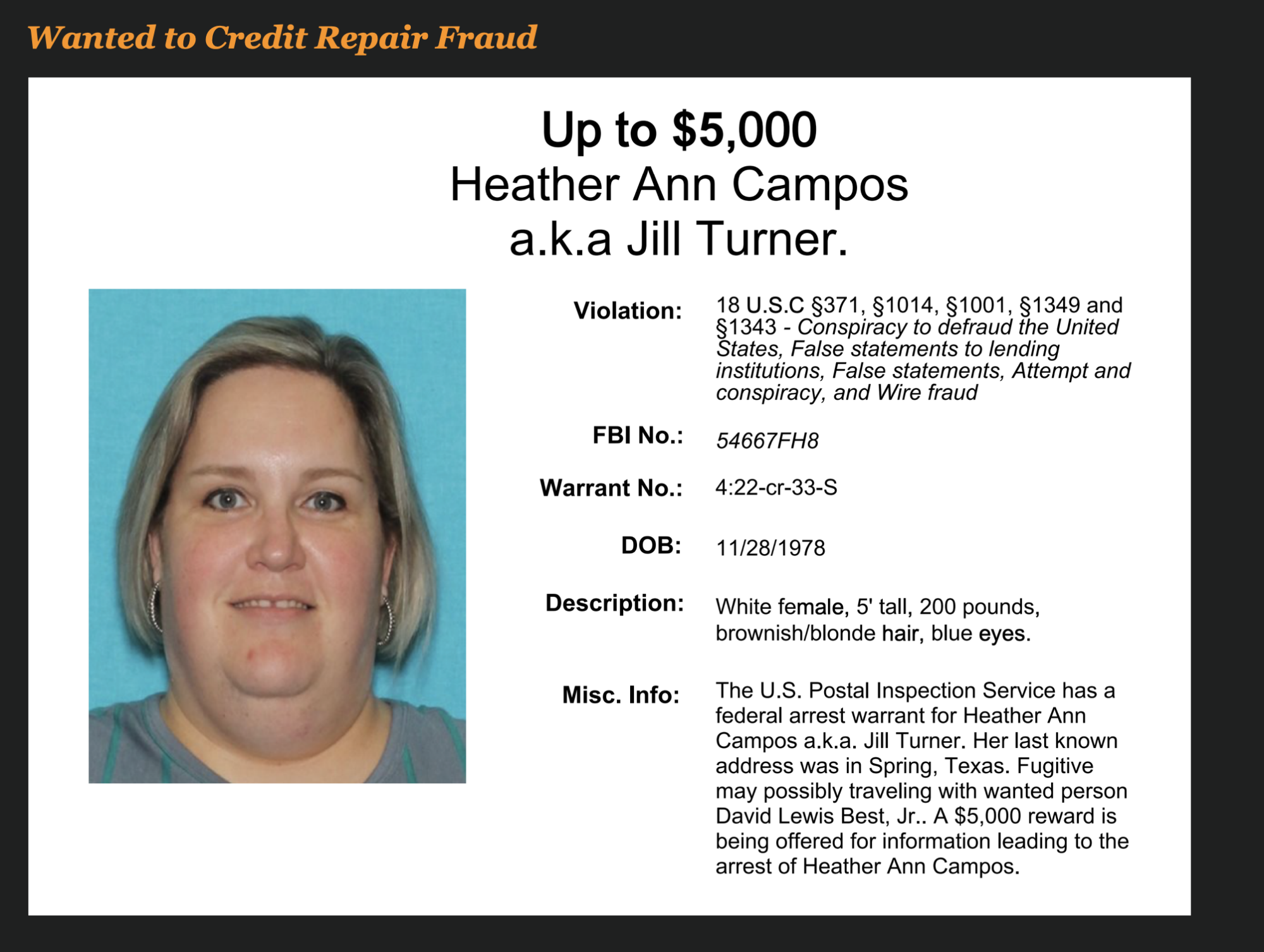 They Started With Credit Repair
The charges allege Campos and Best recruited clients for credit repair using company names of KMD Credit, KMD Capital, and Jeff Funding, among others.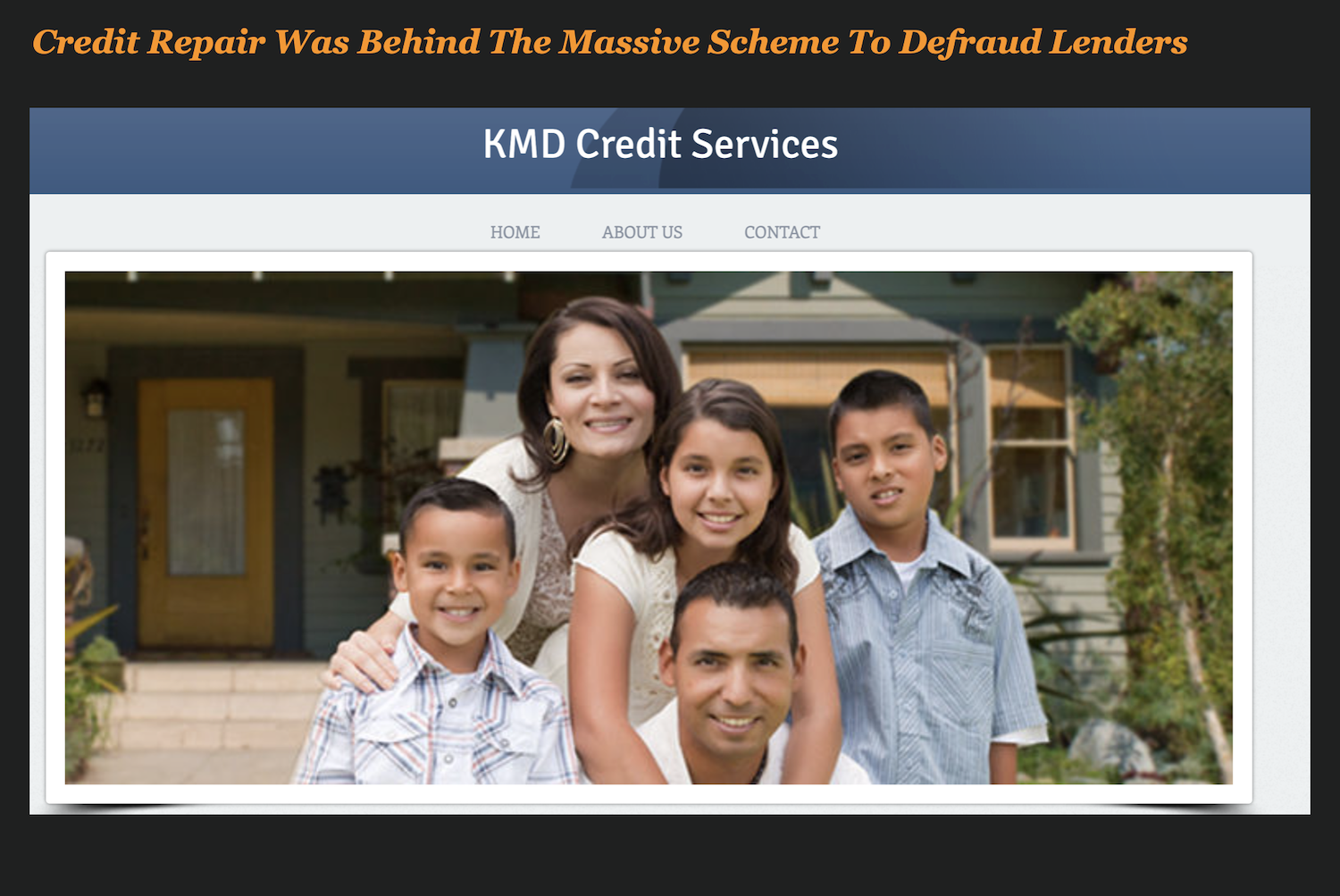 They allegedly "cleaned" their clients' credit histories by filing false identity theft reports with the FTC.
After fraudulently inflating client credit worthiness, the co-conspirators fraudulently obtained credit cards, disaster loans, and mortgages for themselves and their clients, according to the charges. They were allegedly able to accomplish this through false statements and fake documents.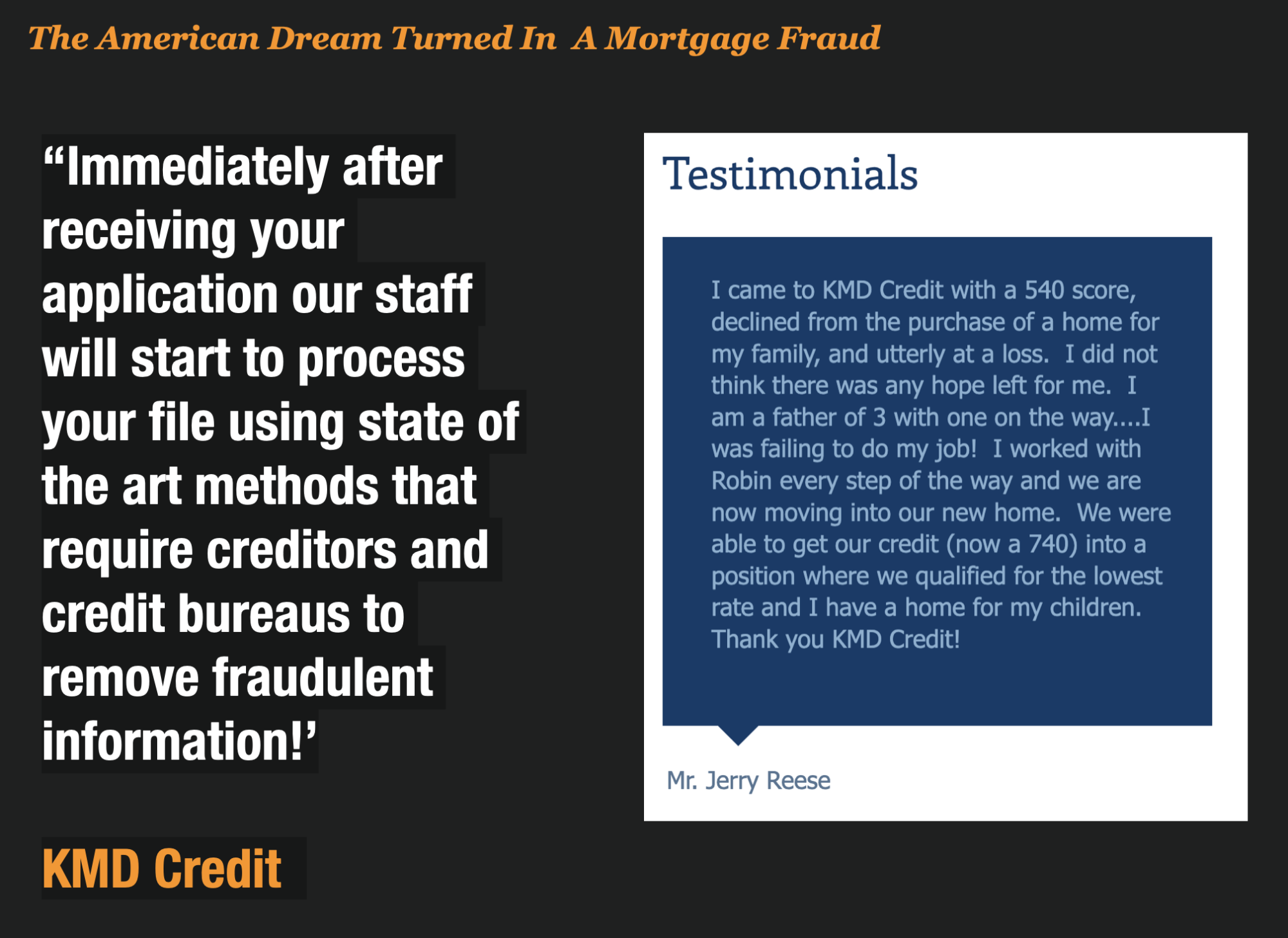 They Would Take Control of The Properties After Clients Obtained The Mortgages
After mortgages were approved using the cleaned credit, the loans would close, and the properties were sold.
According to the charges, Campos was a mortgage broker and Buckley a realtor while operating as a notary was the responsibility of Munoz.
Morizono and his crew maintained control of the properties purchased in their clients' names, according to the charges.
According to an indictment related to the case, the purpose of the scheme was to build a real estate portfolio worth millions of dollars and enriching themselves with rental income.  
The Also Took Out PPP Loans
In addition, they allegedly obtained loans from banks and the SBA's Economic Injury Disaster Loan Program and Paycheck Protection Program. 
The loans were created in the names of clients, friends, and family members through false statements and fake or altered documents.
All Three Claimed To Be Sovereign Citizens
All three allegedly sent numerous sovereign citizen letters to federal agencies and the federal court in Houston, declaring themselves immune from prosecution and refusing to recognize the authority of the federal courts.
According to Law Enforcement surveys, the Sovereign Citizen movement is considered one of the most dangerous trends.
The FBI has described the movement, which lacks any organizational structure, as "domestic terrorism" in the US and calls followers "anti-government extremists who believe that even though they physically reside in this country, they are separate or 'sovereign' from the United States".
The ideology hatched in the 1970s and grew out of Posse Comitatus, a US anti-government group that contained many followers who were anti-Semitic and believed Jews controlled governments.
Each defendant faces up to 30 years in federal prison and a potential $1 million maximum fine, prosecutors said.