There are plenty of Phish in the Sea.  According to Webroot, there are about 1.4 million new phishing sites created by fraudsters each and every month.   And each of those sites is designed to cleverly steal valuable personal and banking information from you.
And the emergence of Phishing sites does not appear to be slowing down anytime soon.  This year in May, over 2.3 million new phishing sites were created.  That was the highest in recorded history according to Webroot.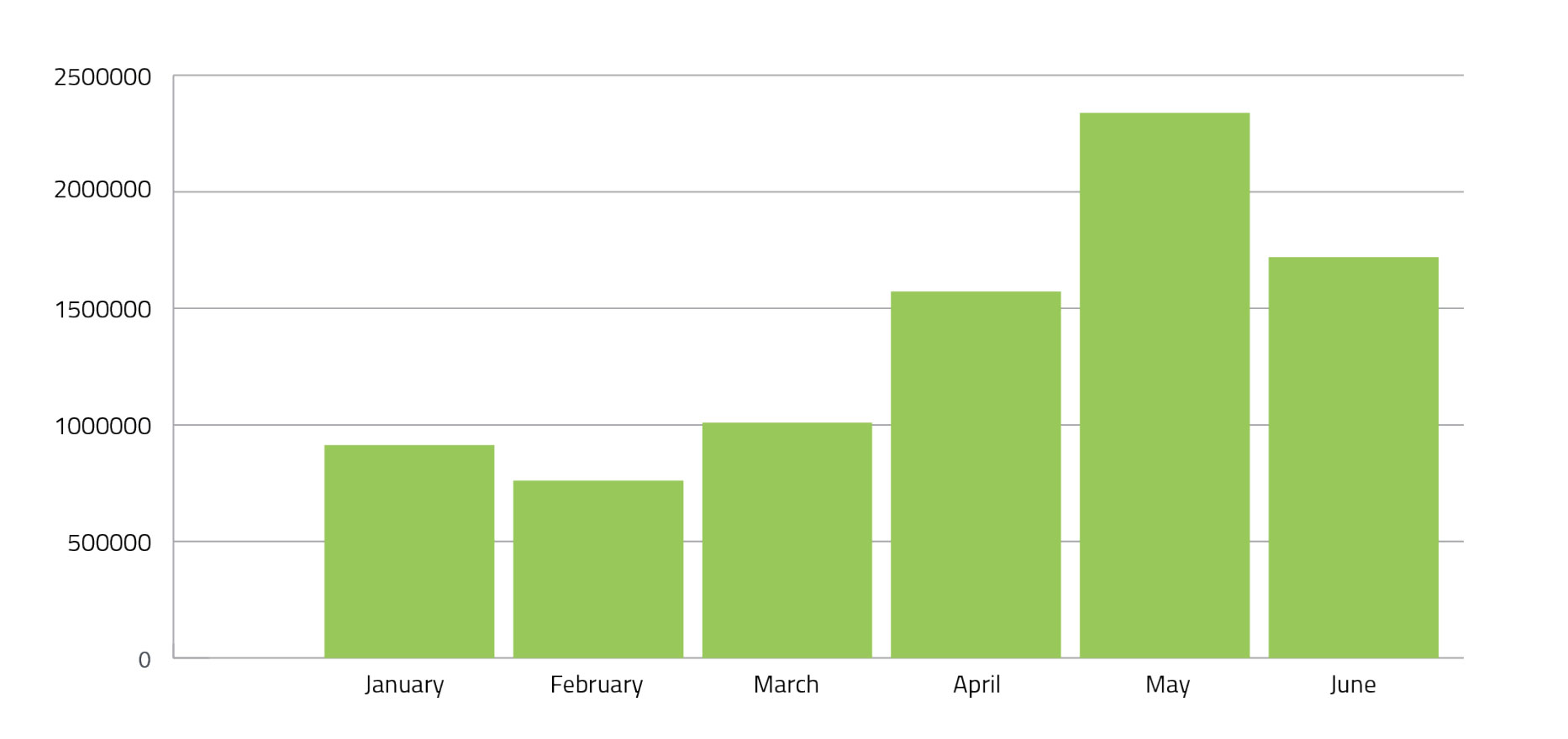 91% of CyberAttacks Start With Phishing
The creation of a historically high number of phishing websites spells bad news for consumers and businesses alike.  According to Darknet, 91% of all cyber attacks begin with an employee of a company clicking on a phishing email.    Most employees are easily duped by these phishing emails.  In simulations, about 1 in 5 employees would mistakingly click on phishing emails, putting their employers in grave danger.
Phishing is the driver of cyber attacks. The creation of more and more phishing URL's means that fraudsters are increasing their attacks on both consumers and businesses.
Rise in Fraud, Tied to Phishing
There has been a pretty dramatic rise in fraud over the last 5 years which has been fueled in part by data breaches and phishing.
The FBI has reported that Business Email Compromise is the fastest type of reported fraud in the US with over $5 Billion in reported losses over the last several years.
These Business Email Compromises start with a phishing email and end with the fraudsters posing as executives requesting multi-million dollar wire transfers often destined to overseas accounts controlled by mules and cyberlords.
Shorter Than A Goldfish's Memory
Goldfish can remember something for 3 seconds.  Or about the amount of time it took for you to read these 2 sentences.
Phishing sites come and go almost as quickly.  The average lifespan for a phishing site is 4-8 hours.    Fraudsters spin up sites, then remove them just as quickly to avoid being placed on "blocklist" which are used by the industry to block sites that can harm consumers.
Short-lived sites are designed to evade detection by traditional anti-phishing strategies such as block lists. When only active for minutes or hours, they stay far ahead of lists of IP addresses and URLs suspected of malicious activities. Even if the lists are updated hourly, they are generally 3-5 days out of date. The answer to the question "Is this a phishing site" needs to come in milliseconds, not days. Webroot
Top 10 Most Phished Companies
The most impersonated companies on the web read like a list of who's who of large companies.
#1 – Google (35%), #2 – Chase (15%),  #3 – Dropbox (13%), #4 – PayPal (10%),  #5 – Facebook , 7%), #6 – Apple (6%), #7 – Yahoo (4%),  #8 – Wells Fargo (4%), #9 – Citi (3%), #10 – Adobe (3%).
Chase is the most phished bank in the country by 4 time the next closes bank Wells Fargo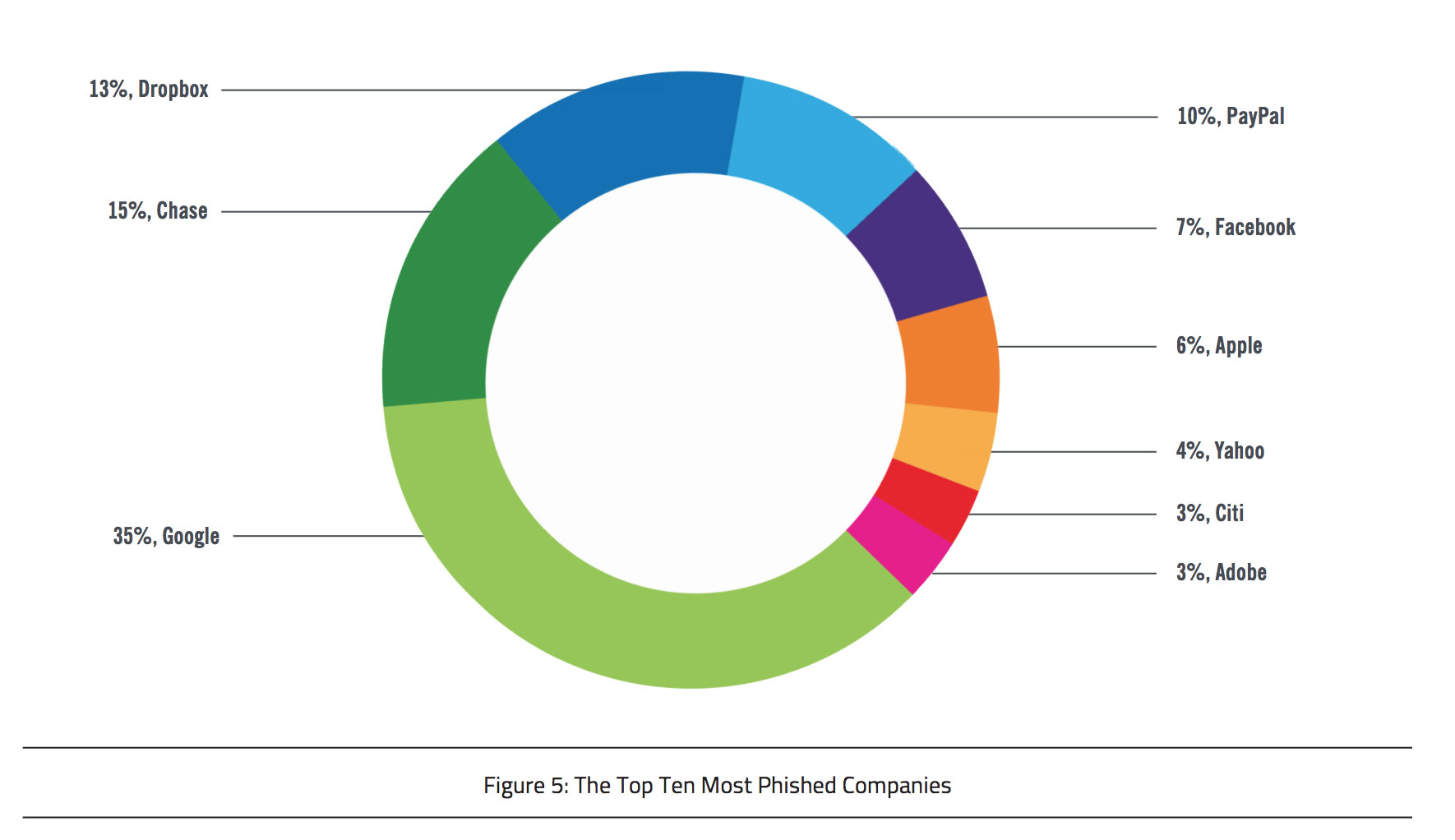 Companies Must Turn to RealTime Machine Learning
Webroot spells out their recommendations for businesses to adapt to these changing patterns of fraudsters and it heavily relies on real-time machine learning.
Webroot believes automation based on sophisticated machine learning models is the only effective way to minimize the time between the first sign of a threat, and full protection. By checking each requested page, each time it is requested, the model can make an instant assessment of the probability that it is related to phishing.
Rather than assuming that a previously-benign site is still benign, the model correlates characteristics of the site with contextual information such as recent IP reputation scores, returning a verdict that the organization can use to take automated action.
Short-lived sites designed to evade detection are no match for sophisticated machine learning solutions at scale that can prevent phishing—the number one cause of breaches.