20 armed Secret Service and police SWAT team agents stormed a luxury apartment in New Rochelle, New York and arrested the ring leader of a massive $3 million dollar fraud ring.
The luxury apartment complex was raided at 10:30 PM and police uncovered a treasure trove of stolen card information that was being used by the fraud ring, who traveled around the US making fraudulent purchases with money mules who were recruited from the internet.
They Targeted Discover Cards and Traveled the US
28-year-old Hamilton Eromosele ran a sophisticated operation that targeted Discover Card accounts that were purchased over the dark web.   According to court records, he ran a fraud network of individuals who traveled around the United States in order to use stolen credit card information to purchase gift cards, flights, hotels, rental cars, and other goods and services.
For his scheme, he recruited women from Facebook and other social media sites to go into stores and make fraudulent purchases on stolen Discover Cards.  He would buy them plane tickets and pay for hotel rooms promising them a chance to travel and a cut of the profits he made.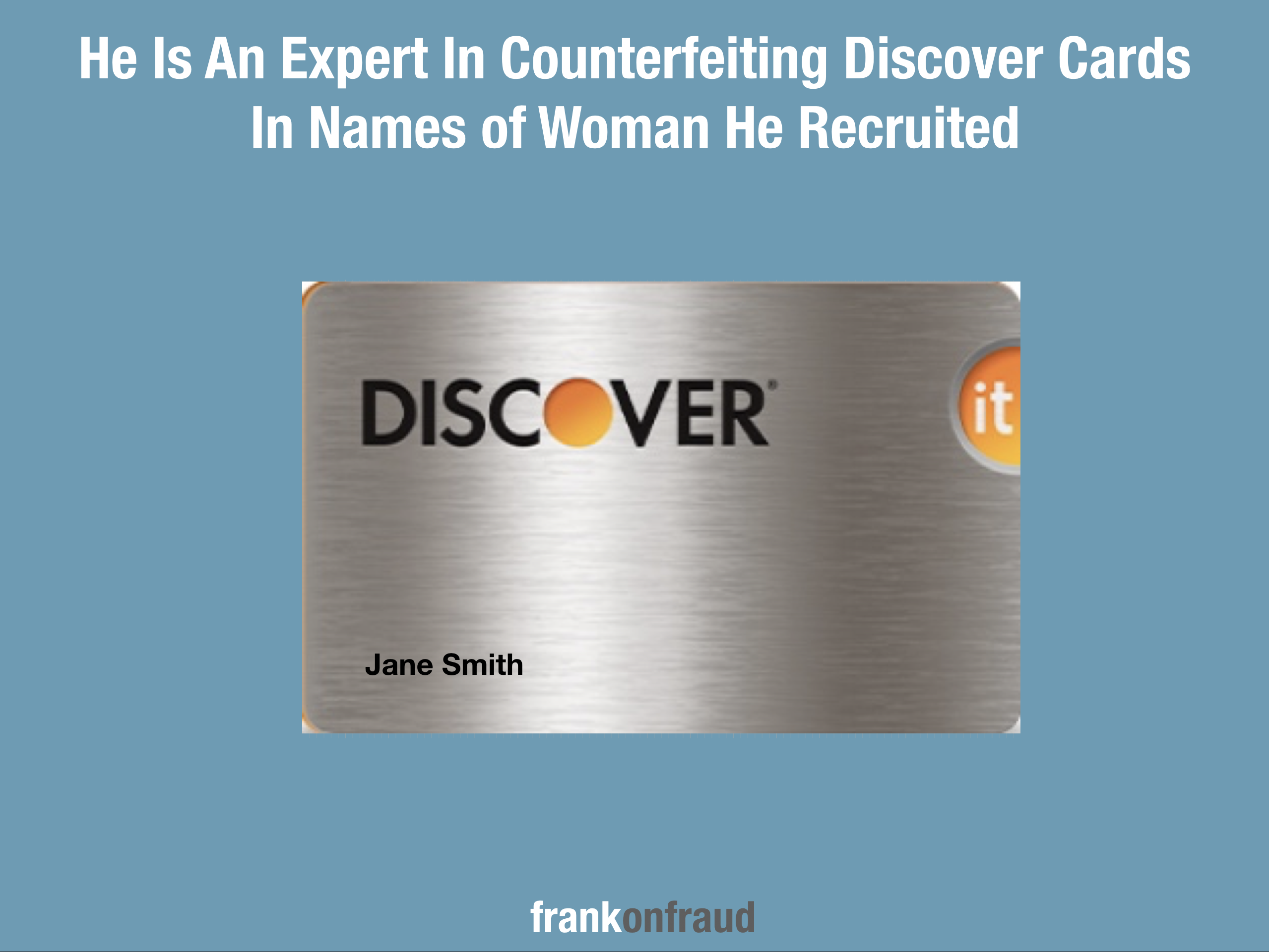 When arrested, they found Discover Cards throughout the room and they also found many cards that had been thrown out the window as the suspects tried to hide the evidence.
According to the Secret Service, this roving fraud ring headed by Eromosele is responsible for a total of $3 Million in fraudulent purchases to date.
He Seems to Be A Serial Fraudster
This isn't Hamilton Eromosele's first brush with the law.  His cases for card fraud go all the way back to 2012.
In 2012, he was arrested leaving a Target store with $2,500 worth of iPads and iPods which he had paid for using gift cards purchased on stolen credit cards.  In his car, they found 30 more gift cards in the center console.
In 2016, he was arrested after a woman called to report she was being held against her will by Eromosele.  Police found 19 Discover Cards that were embossed in the names of women that were not the true customers.   They also confiscated a laptop that contained 700 confirmed stolen card numbers.  On the laptop, they also found hotel and flight reservation confirmations, receipts in the names of many different individuals, and credit card authorization emails sent to hotels requesting that people with many different names be allowed to check in with names not matching the card.
Later in 2016, they confiscated a cell phone from Eromosele which showed that he was still recruiting women and involved in the same scheme of using stolen credit card numbers.
In 2017, he was identified as part of another fraud scheme in Putnam County, Indiana where he had traveled with others in the fraud ring to make many purchases on stolen Discover Card numbers.
In 2018, police arrested him at a hotel in Pennsylvania. They found him in the driver's seat of a parked blue Ford Edge. The Ford Edge had been rented using a stolen Discover credit card account, was never returned to the rental agency, and had been reported stolen.
Apparently, this guy really likes Discover Cards and has been highly successful running a national fraud scheme with those cards purchased on the dark web.
He has been associated with fraud in many different locations – Phoenix; Putnam County, Indiana; Omaha; Oklahoma City; Nebraska; Allentown, Pennsylvania, and Lehigh County, Pennsylvania.